Are you looking summer fun school holiday activities Brisbane style? We have just updated this article this morning and it gives you a detailed list of the all best things to do these December and January school holidays with kids in Brisbane. I love this list – it is my 'go-to- when I am looking for something to do with my kids! We have a huge range of school holiday ideas as well as updated school holiday events at local theatres in this bumper guide.
This article is a Brisbane day trip guide that has a tonne of things to do in school holidays in Brisbane that is written by me, (a Brisbane local) for locals…. and visitors too!
Janine's tips for upcoming summer school holidays:
Lord Mayor's Children's Program – free kids shows
Museum of Brisbane – kids program (their air-con is awesome!)
Christmas at South Bank (check out the Christmas Show)
Imaginator located behind the Maritime Museum in South Bank
Read on for the details below.
Note: State schools finish on Friday 8 December 2023 and return to class on Monday 22 January 2024.
The summer school holidays in Brisbane are Saturday 9 December 2023 to Sunday 21 January 2024.
Once you have read our list of school holiday ideas, and I have also compiled a bunch of ideas on our 'What's On' calendar of school holiday events for a day to day list of things to do on the school holidays that your kids will love!
In brief:
Brisbane school holiday activities summer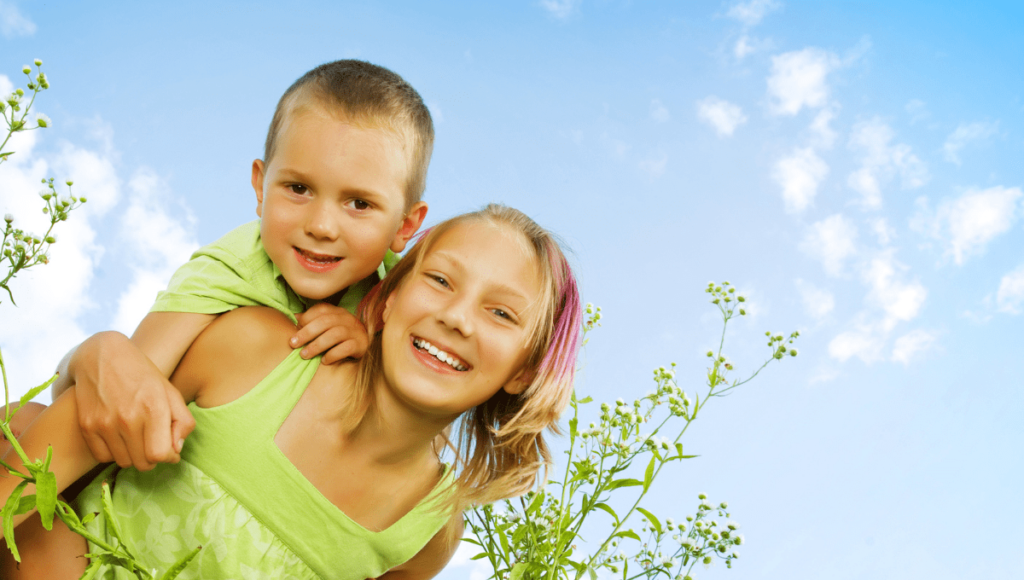 ALERT! FREE e-book with photos! 50 places to swim in South East Queensland with kids! – Click here!
Cool things to do in the Brisbane school holidays
Here at Families Magazine the team we have kids aged 3 – 17, so we are experts in knowing where all the best places are for entertaining kids in the school holidays. It doesn't matter if you are looking for the best things to do with toddlers or school holiday activities for teenagers, we have you covered.
Here are are local guides to use when you don't have time to read the full article below (but we recommend you do, there is a great range of updated options for school holidays here to choose from!):
Half day train trips free on the weekend
Other fun school holiday ideas
RELATED: Planning a birthday party? We know where the BEST 10 birthday party venues are in Brisbane.
10 fun FREE school holidays activities!
Looking for cheap school holiday activities? These school holiday activities are FREE!! They are my favourite free, cool things to do in the school holidays.
Don't miss our School Holidays Discount Codes and Coupons article with CHEAP things to do over the school holidays. Read all the ideas below first, then come back to this highlighted box to find discounted options. I personally update it the week before EVERY school holidays! 🙂
Here's my suggestions for 10 free school holiday activities for fun things to do in the holidays in Brisbane:
1. Lord Mayor's Children's Program: FREE Kids Shows This Summer!
Hit the high notes these school holidays as Brisbane City Council presents spectacular theatre productions 'FiZZ!' and 'I Like to Movie, Movie' as part of the Lord Mayor's Children's Program. These productions are ticketed but free to attend and we highly recommend them. They are our pick of free events this summer!
2. Museum of Brisbane & Clock Tower | Brisbane City
With a fun adventure available every single day of the week, there's so much to see and do at MoB these Summer School Holidays.
Stroll through a lush collection of artworks inspired by flowers in our latest exhibition Rearranged: Art of the Flower.
Craft a paper hand-puppet with an appetite for adventure at Carnivorous Plant Paper Puppets.
Stitch up a storm at our Pom Pom Cactus Studio and walk away with your very own rainbow succulent.
Create some wearable art to take home at our Flower Power Badge Studio.
Stack, fold and rearrange geometric sculptures to create new Petal Patterns.
Craft your very own everlasting plant pal at the Teen Paper Kokedamas Workshop.
Learn the magic of monoprinting with a Teen Gelli Printing Workshop.
Transform flowers into mesmerising cyanotypes at Teen Sunpaper Printing Workshop.
Use clay, flower and leaves to create a botanical relief at our special Teen Clay Relief Workshop.
Make a marvellous tote at Teen Screen Printing Workshop: Garden Creatures.
Become a detective for the day with a game of Little Artist's Eye Spy.
Take in sweeping views of the city by booking a Clock Tower Tour.
Dates and session times vary, so please check individual activities for more details.
Find out more about the Museum of Brisbane's school holiday activities here.
3. State Library of Queensland | South Brisbane
The State Library of Queensland is a great place to visit with kids. Split across multiple levels, there are activities available for all ages. I love the free workshops including craft, STEM, music and performance. You can find out more about visiting here.
4. Queensland Museum | South Brisbane
We are so lucky to have the Museum on our doorstep. It houses permanent and changing exhibitions. It is a great place to teach the children about Queensland's history. There are lots of hands on exhibits. Most of the Museum is free, although the visiting exhibits usually have an entrance fee.
Families tip: There is a family friendly café on the premises which is great for a quick coffee or lunch. It is pram friendly and a place where you can set your own pace. Opening hours are 9.30am – 5pm daily. Click here.
5. Queensland Gallery of Modern Art | South Brisbane
QAGOMA is also located in the Cultural Precinct of South Bank. It houses over 16 000 works of Modern Art. Entry to the Children's Art Centre is free. Here you will find interactive installations, artist projects and activities for your Brisbane Family. The projects and activities change throughout the year to keep your little ones interested. There are different dining options to suit you from a café to a restaurant. Or do what we do and pack a picnic and sit in the lovely grounds that surround the Gallery. They are open daily from 10am – 5pm. Read our GOMA Review to find out more or go straight to the current exhibit here!
6. Mt Coot-tha Botanic Gardens | Mt Coot-tha
These Botanic Gardens are a favourite for my family. We either pack a picnic and enjoy it amongst the gardens, or visit the café for coffee or lunch. Have you checked out the hide and seek children's trail, where your children can hunt for native bees, a crocodile, water dragons, dragonflies and other critters? I recommend it! You can easily head up Mt Coot-tha when you are finished in the gardens and let your children see Brisbane from a different perspective.
Families tip: While you're in the area, we highly recommend a visit to the Sir Thomas Brisbane Planetarium.
7. South Bank | South Brisbane
Located on the banks of the Brisbane River, South Bank is 17 acres of lush parkland full of play areas for children, eateries and an amazing lagoon and water park area. And best of all, you can use it all for free! We find it easy to spend a whole day here in the warmer months, playing in the water and exploring the play areas. The views are fantastic and the atmosphere happy! There is always something happening at South Bank and their Riverside Green playground is nothing short of spectacular. It gets busy though so my advice is to go early!
8. Daisy Hill Koala Reserve | Daisy Hill
Do your children love koalas? If so, this is the place to take them and it is all FREE! This dedicated Koala education facility has large koala enclosures and lots of interactive displays. There are two level boardwalks from which you can view the koalas. It is a great place for a picnic and opportunities for bush walking and spotting other critters and creatures. Open daily 10am – 4pm.
9. Take a ride on the CityHopper
Cruise the Brisbane River literally free! We wrote about his last time we did it on a Sunday here. Make a stop at New Farm Park for a picnic or hit the impressive playground with the kids then hop on a double-decker CityCat for the trip home – it's got an upper deck with seating for 20, allowing you to admire Brisbane's stunning skyline.
Families Tip: Kids travel free on weekends but on other days, just remember having a Go Card will make travel at least 30% cheaper than buying a paper ticket. And remember the City Cat is good for kids!
10. Botanic Gardens playground
Have you been to visit the new all abilities playground yet? Children of all abilities can play in this park, with wide access for wheelchairs and upgraded toilet facilities with a ceiling hoist. The Gardens are a magical place to spend the day and the children will love exploring them. There are free guided tours available at 11am & 1pm Monday to Saturday (meet at the City Botanic Gardens Information Kiosk next to the Queensland University of Technology's Main Drive pathway), where you can learn more about the plants and the features of the Gardens.
Even more free ideas:
Looking for more ideas of things to do that are free these school holidays – we have dedicated articles for free school holiday activities for the Northside of Brisbane and free school holiday activities for the Southside of Brisbane.
Looking for the BEST things to do on the Gold Coast with kids? Click here.
5 fun CHEAP school holiday activities
Fancy an affordable day out? Here's five fun school holiday activities that your kids will LOVE for under a tenner per child! Cheap school holiday ideas for kids in Brisbane are some of the best things to do in Brisbane with kids! Here are 5 fun cheap school holiday activities to help you over the December & January holidays.
*Editors Pick:
Christmas at South Bank
Experience the magic of Christmas at South Bank from 1 December – 23 December as Brisbane's most iconic precinct bursts to life with festive entertainment and activities that will surprise and delight all ages.
The whimsical events on offer include The South Bank Christmas Show, an all-singing, all-dancing stage spectacular (tickets available for $12 each from Ticketek), as well as a series of free offerings – Carols by the River, live music and an outdoor cinema.
Plus, don't miss Holly Jolly Kids, South Bank's free kid-centric zone. It includes Christmas and First Nations themed colouring, a beautiful wishing tree installation and the chance to join an Elf Dance Party!
Those looking for a last minute gift or just a special trinket to have will enjoy South Bank stalwart The Collective Markets – Christmas Edition. The complete program of activities including the movie schedule and opening times for all events can be found at South Bank's website.
Find out more about what's on at South Bank this Christmas here.
1. Brisbane Tramway Museum | Ferny Grove
You can step back in time in Brisbane and ride a tram at the Tramway Museum as many times as your Brisbane Family would like. Set in a bushland setting, you can explore restored trams and other reminders of Brisbane's tramway era. There are plenty of spots for picnics and souvenirs and drinks available. It is open Sundays from 12.30 – 4pm. Find prices here.
2. Queensland Maritime Museum | South Brisbane
You can discover historic vessels of all shapes and sizes at the Maritime Museum. It is located on the banks of the Brisbane River at South Bank. The children will enjoy the big exhibits such as the warship Diamantina. Take a complimentary audio-guided tour to make the most of your visit. It is open 10am – 4pm Wednesday to Friday, 9.30am – 4.30pm weekends, closed Monday and Tuesday.
Families Tip: Currently the Imaginator Exhibition is on at the Maritime Museum – trust me – it's beautiful – we loved it and your family will too! Watch our Instagram reel of our visit to Imaginator here.
3. Sir Thomas Brisbane Planetarium | Mt Coot-tha
If your little ones are interested in all things astronomical, then this is the my pick for fun things to do in the school holidays with them. You can view regular shows in the Cosmic Skydome which are projected onto the dome. These shows are recommended for different age groups, so check that detail when deciding which show to go to. There is also the Galaxy Gift Shop where you can buy all things cosmic.
Opening hours:
Tuesday to Thursday, 10am-4pm
Friday, 10am-8pm
Saturday and Sunday, 10am-6pm.
They often host fun holiday activities for kids! Read our Planetarium review and check the website for opening times as they do vary. Find prices here.
4. Ipswich Art Gallery | Ipswich
My kids love, love, love the Ipswich Art Gallery during the school holidays. Ipswich Art Gallery is Australia's first permanent interactive children's space designed for the under twelves. They are committed to delivering child-centred programs that you will not see anywhere else. They have different exhibitions that are VERY hands on for the children. This is not a place for the children to be directed by adults, it is a space for the children to really explore and self direct. The exhibits for the children range from free to around the $5.00 mark. They are open daily from 10am – 5pm. And I know I said it before but this is one of our favourite kids' activities for the school holidays. Watch our Ipswich Art Gallery video review here.
5. Bricks 4 Kidz | Various locations
If you have a Lego lover in your house, then this is for them. They have school holiday activities and workshops for LEGO and coding! The school holiday workshops are designed for children aged 5-12 and are staffed by trained, screened Bricks 4 Kidz instructors. Find out more about Bricks 4 Kidz school holiday activities here. Find other LEGO activities in Brisbane here.
10 BIG days out in Brisbane – summer school holidays
Right, it's not just about the big-ticket theme parks. There are other great ways to treat your kids to an amazing school holiday excursion. Here are some school holiday ideas for an amazing family day out over the break – that aren't just about the theme parks!
Here are our top 10 favourite school holidays activities for making special summer memories:
1. Victoria Park Golf Complex | Herston
Victoria Park is your one-stop destination for all things fun during the school holidays! With plenty of activities around the complex to keep the whole family entertained, it's sure to be a great day out. Make your way around the challenging putt putt course, stop by the driving range and swing for the city, then head up to the Bistro to enjoy the alfresco dining areas and seasonal menu. Bookings essential. The fun doesn't stop there though!
There's a free on-site kids playground for all Bistro diners, plus there's a free giant games areas on weekends with giant chess, giant jenga, badminton and more! To find out more about all the fun activities at Victoria Park.
Click here to learn more about Victoria Park school holiday activities
Psst. Want to WIN free tickets to play Christmas putt putt at Victoria Park? Click here!
2. Archie Brothers | Bowen Hills
We tried out the brand new Archie Brothers venue at Bowen Hills last week and hoooo. boy we had fun!! Packed full of arcade games, virtual reality rides, bowling lanes as well as yummy food and drinks, this is a serious contender for our favourite thing to do these school holidays. If you want to see how we went on the rides and what the food looks like, check out our Facebook post here. We loved it!
3. Ice Skating at Iceworld | Acacia Ridge and Boondall
Ice skating in Brisbane – it's like bobsledding in Jamaica! If you are looking for places to go ice skating Brisbane city, with all its sunshine, might seem a long way down your list of possible destinations. Amazingly Brisbane has TWO Olympic sized ice skating rinks: Iceworld Boondall and Iceworld Acacia Ridge! The venue has heaps of free parking available, a coffee shop, free skate hire and an Olympic-sized ice skating rink ensuring room for all. We went along to see what facilities and ice skating Boondall had to offer.
Check out our Iceworld review and video then check out the session that works for you here – then just rock up at the front door to buy your ticket for your session entry!
4. Walkabout Creek Discovery Centre
Walkabout Creek Discovery Centre offer seasonal holiday programs during Queensland school holidays—4 times a year (Summer, Autumn, Winter and Spring). Each program is packed with lots of fun nature-based activities about conservation and wildlife to help keep kids active and engaged during the school holidays.
Here's whats on at Walkabout Creek this holidays:
Joey Rangers (Children 4 years and under with parent)
Online bookings essential. You can find more on the program at Walkabout Creek Discovery Centre here.
5. SparkLab at the Sciencentre | South Brisbane
The Sciencentre is located on Level 1 of the Queensland Museum. They have permanent and changing exhibitions and your Brisbane Family can be very hands on to learn more about science. You can play and investigate your way through SparkLab, using lots of the same skills that scientists, engineers and mathematicians use in their everyday. SparkLab is a timed entry experience. Choosing your preferred time will reduce waiting times and provide an enjoyable experience for all visitors.
SparkLab session times are: 9:30am, 10am, 10:30am, 11am, 11:30am, 12pm, 12:30pm, 1pm, 1:30pm, 2pm, 2:30pm, 3pm. See more details about the Sciencentre and all that is happening there.
6. School holiday fun at The Workshops Rail Museum | Ipswich
For a relaxed day out with your Brisbane Family, you can't go past The Workshops Rail Museum. There is so much to do here – you can drive a train on the simulator, check out the miniature railway, explore the history of trains, get hands on with the interactive exhibits, get creative at the Creation Station and let off steam at the indoor playground Nippers Railway. You can either pack a picnic or buy food from the café onsite. They are open daily 9.30am – 4pm. Read our Ipswich Rail Museum review here.
7. Junior Joeys and Senior Serpents Keeper for a Day | Lone Pine Koala Sanctuary | Fig Tree Pocket
Your children can spend a day with an experienced wildlife education officer at Lone Pine Koala Sanctuary. They will discover all areas, including behind the scenes, of the Sanctuary. They will get to clean enclosures, feed the animals, train birds of prey and get a photo with a koala as well as much more. This experience is suitable for 5 – 8 year olds (Junior Joeys) and 9 – 12 year olds (Senior Serpents) and sells out quickly, so this might be something you plan for your next school holiday. Bookings are ssential. Find out how to get discounted entry every day to Lone Pine – click here.
8. Maleny Dairies | Maleny
For a big day out, head up to one of our favourites – Maleny Diaries! They run farm tours multiple times a day. You will get to pat calves, get to see where the cows get milked (at the 2pm session, you will see them getting milked), see the factory where the milk is processed and bottled and at the end of the tour, you will get to sample some of the dairy goodness. Click here and see our video review.
9. Cross River Rail Experience Centre | CBD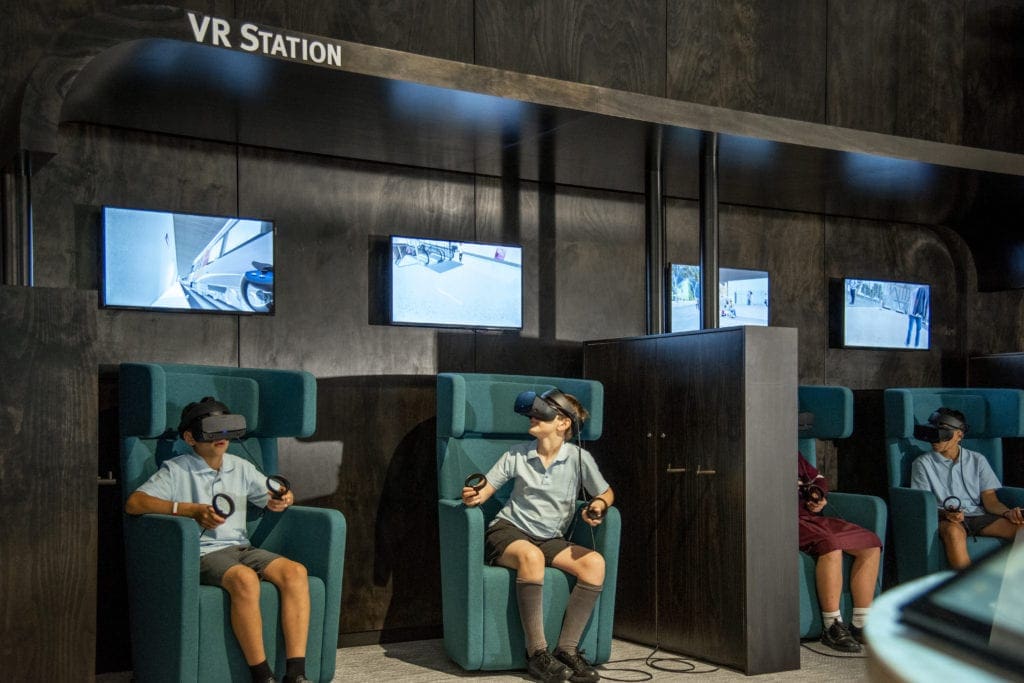 The new Cross River Rail Experience Centre is open and it is the perfect destination for curious minds of all ages. The Centre is fully interactive and immersive. Go and explore Brisbane, from the past to the future, and learn about the science behind a once-in-a-generation project that is Cross River Rail. From the VR Station to the Reality Theatre, the Centre has been created in partnership with the Queensland Museum, to ensure every experience is world-class, fun and informative. You can find the Experience Centre at 151 Elizabeth St, Brisbane. And exploring it should take about an hour or so. It is open weekdays from 10am – 4pm, and weekends 10am – 2pm. It is closed Tuesdays. For more information, click here.
10. Treetop Challenge Thunderbird Park | North Tamborine
This is one of our favourite suggestions for school holiday activities for teenagers. If you are looking for things to do near Brisbane then check this out! Treetops Challenge is Australia's largest guided zip line tour and high ropes adventure park. Get amongst the treetops and traverse a course of rope bridges, swings and flying foxes with 6 courses of varying difficulty. Not for the faint-hearted! The Tree Top Challenge is a ropes-course adventure with over 100 different challenges. Here you'll find the Canyon Flyer (the largest zip line in Australia!) and a High Ropes Adventure Park that spans over 6 courses! If you've got a Ninja Warrior in your family who is looking to burn off some hardcore energy then this is definitely the place for you! Find more things to do at Mt Tamborine here.
Theatre & shows for kids in Brisbane in the December & January school holidays
We love, love, LOVE going to the theatre with our kids! Here is what's on these school holidays at the local theatres in Brisbane!
A Christmas Carol | QPAC
This December, the award-winning stage spectacle – Charles Dickens' A Christmas Carol – is returning to QPAC! Set to take over QPAC's iconic Concert Hall in 2023, A Christmas Carol is a magical, grand-in-scale production brimful of song, humour, love, and lashings of festive joy – perfect for the entire family. 8-14 December 2023. Find out more here.
Christmas Stories with R.A Spratt | Brisbane Powerhouse
In a whirlwind of storytelling, R.A. Spratt (best selling author of Friday Barnes and Nanny Piggins) will be performing her favourite Christmas tales at Brisbane Powerhouse on Saturday 9 December 2023 at 2:30pm. Experience high-energy, action-packed, side-splittingly hilarious storytelling at its festive best, with festive carols written by Nanny Piggins herself. This is the perfect family show for anyone who enjoys a good holiday season giggle. More details here.
Mia Muddle in 'A Forest Tale' | Convention Centre
Mia Muddle in 'A Forest Tale' is a fabulous, family musical that promises to be the highlight of the school holidays! This high energy production offers the best in foot-stomping family entertainment.
It's the end of the long summer school holiday and Mia and her younger brother are hesitant about going back to school. They feel uneasy about the unknowns that the new year will bring. Together, they make a big decision which sends them on a journey of rollicking adventure filled with intrigue, laughter and love.
Along the way they meet some unique characters who help them find the courage to face their fears and take on the challenges. Fortitude, perseverance, working as a team and always doing your best are the key take away messages. A perfect holiday gift to provide enduring fond memories for all.
Dinosaur World Live | Brisbane Powerhouse
Dare to experience the dangers and delights of Dinosaur World Live in this roarsome interactive show for the whole family coming to the Brisbane Powerhouse from 11 – 13 January 2024. Grab your compass and join an intrepid explorer across uncharted territories to discover a pre-historic world of astonishing (and remarkably life-like) dinosaurs. Meet a host of impressive creatures, including every child's favourite flesh-eating giant, the Tyrannosaurus Rex, a Triceratops, Giraffatitan, Microraptor and Segnosaurus! Find out more here.
Bluey's Big Play The Stage Show | QPAC
Bluey, Bingo, Bandit and Chilli are coming back to Brisbane for a return season of Bluey's Big Play after performing all over North America! From 30 December 2023 to 20 January 2024 head along to see Bluey's Big Play, For Real Life at the Playhouse, QPAC. Join the Heelers in their first live theatre show created just for you, featuring brilliantly created puppets. This is Bluey as you've never seen it before, brought to real life. Get the full event details here.
Metaverse of Magic | QPAC
Experience the world's first interactive magic spectacular – Metaverse of Magic at the QPAC Concert Hall from 4 – 11 January 2024. Bringing together the most renowned magicians from around the globe, this game‑changing theatrical epic combines breathtaking illusions, stunning stagecraft and cutting‑edge technology in an astounding extravaganza that has something for everyone. Find out more here.
Mia Muddle in 'A Forest Tale' | Brisbane Convention & Exhibition Centre
Mia Muddle in 'A Forest Tale' is a fabulous, new family musical coming to the Brisbane Convention & Exhibition Centre from 12 – 14 January 2024. With a foot-stomping score, fast rolling action and a generous dose of comedy and drama, this large scale musical theatre production delivers memorable entertainment with a storyline which everyone of all ages will relate to. More event details here.
School holiday activities at home
Over 100 at-home activities
If you are looking for what to do in the holidays at home, we know that too! There are so many ways to keep your kids entertained during the holidays. Take a look at these links for fun ideas as well as these 100 school holiday activities you can set up at home.
A list of over 20 things to do when there is "nothing to do".
You can still have that home cinema experience with streaming, downloads or online DVD orders. Take a look at our suggestions!
Explore your local neighbourhood in search of hidden bears. Tip: Create your own toilet roll tube binoculars with string and sticky tape, and decorate them for your hunt.
Visit 17 different museums across the world with a virtual tour!
You can ride all the rides without queuing! Want to know how? Click the link!
More school holiday fun around Australia
We have lots of ideas for school holiday fun around Australia!
Going to the Gold Coast these school holidays?
Find the BEST list of things to do on the Gold Coast with kids here.
Heading to Sydney these school holidays?
Find the BEST list of things to do over the Sydney school holidays here.
Lucky to be off to Melbourne these school holidays?
Find the BEST list of things to do over the Melbourne school holidays here.
Visiting Perth these school holidays?
Find the BEST list of things to do over the Perth school holidays here.
Taking a trip to Adelaide these school holidays?
Find the BEST list of things to do over the Adelaide school holidays here.
Whatever you are doing, may your next school holiday activities be full of fun with the kids!