School Holiday Activities for Animal Lovers | Animal Encounters for Kids
1/04/2020
There are heaps of school holiday activities for animal lovers, even with social distancing in place!
Our usual selection of activities are on hold for a little while, meaning no trips to zoos or wildlife parks for Queensland's young animal lovers, but you'll love these #stayathome ideas to keep your animal-mad kids busy and entertained!
#Stayathome school holiday ideas for animal lovers
There are things you can do in your own backyard to bring you closer to our native wildlife, and lots of online activities to get your animal fix. Try these suggestions:
Make a bird feeder – treat bar recipe
Bird seed treat bars can be made very simply from household items – and a bag of native bird seed mix from the supermarket or produce store. To make a simple tasty treat bar for our Australian native birds you will need:
2 cups native bird seed mix
4 tablespoons of plain or wholemeal flour
8 tablespoons of water
3 teaspoons of golden syrup (or other sticky natural syrup) to bind
Method:
Mix all the ingredients thoroughly together in a bowl until it holds together nicely
Spread the mixture onto baking paper and press with the back of a spoon until around 2cm thick
Slice the mix into bars, or use cookie cutters to create pretty shapes
While the mixture is still 'wet', poke a hole near the top with a drinking straw (you can leave the straw in there to keep the hole from closing)
Leave to dry on the baking paper for around 8 hours
Carefully flip the shapes over and leave the other side to dry for a further 8 hours
When thoroughly dry, loop some string or ribbon through the hole near the top
Hang your bird bars outside and watch the native birds enjoy them!
Make a bird feeder – seed perch
Take a look around the house for things you can recycle into a bird feeder. Here are our suggestions:
Milk carton
A 2l plastic milk carton is easy to convert by cutting large square holes into the two opposite sides, about 5cm up from the bottom. Fill the bottom with native bird seed and fresh fruit, and secure your feeder to a tree trunk or fence post with rope through the handle. The top part of the carton will help to keep the seed dry, and the large holes will enable the birds to poke their heads in to feed. Add a comfortable perch for the birds' feet by pushing dowel roads through the plastic underneath each opening. We repurposed our ANZAC Day lantern into wild bird feeder. Click the link to see how!
Plates and dishes
An old plate or terracotta garden dish can be secured in a net of ropes or chains (like a hanging basket) and hung in a shady area for birds to perch on and feed.
Yoghurt pots
An empty yoghurt pot or coconut shell can be filled with the treat bar recipe and hung upside from a branch – just remember to make a hole in the bottom and secure your string or ribbon through the hole before filling your feeder with the mixture!
Off-cuts of wood
If you have access to tools and off-cuts of wood, create your own little platform or 'house' that can be fixed to a post or hung from a tree.
Pine cones
Open pine cones can also be repurposed into bird feeders. 'Glue' the bird seed to the pine cones with honey or natural peanut butter, then hang them outside!
Make a fruit bat 'necklace'
Make sure the fruit bats (and possums) don't go hungry by preparing a fruit necklace to hang from a tree. Thread apples, pears and bananas (though native fruits like figs are preferable) onto a strong twine, and hang at least 2m above the ground to allow that bats to 'drop' and take off.
Visit a zoo or nature reserve – virtually!
Heaps of zoos are still open to visitors with online virtual tours! You know how Google Street View works? Well the street view cameras have been mounted on people and walked through some of the best zoos and wildlife reserves in the world. Check these out:
Tune in to live cam action
There are live camera feeds in wildlife locations all over the world. Tune in any time of the day to see what's happening with your favourite wildlife family or follow a live stream keeper talk or animal experience from your favourite zoos. We like:
Nesting Birds – heaps of species
To find more live-streamed encounters, visit the website or Facebook page of your favourite zoos and wildlife parks to see what they are offering. For live-streams, Australian venues are best to allow for time zone differences.
School holiday animal encounters returning soon!
Animal and nature lovers across Brisbane, Ipswich, Gold Coast, Sunshine Coast AND Toowoomba have plenty of activities to keep them amused these school holidays. From becoming an eco ranger, to spotting koalas and learning about bats, your child is bound to get a kick out of one of these fabulous school holiday activities for animal lovers.
Brisbane animal encounters
Brisbane has a wealth of school holiday activities for animal lovers. Check out these animal encounters running over the school holidays.
Brisbane City Council Environment Centres
There are a range of guided walks offered throughout the school holidays.
You can find out everything on offer at this link.
RSPCA Junior Crew Program
They offer 12 children, aged between 10 – 15 years, the opportunity to participate in a school holiday program.
This program offers time in each department within the RSPCA. Many children have a passion for animals and their welfare and the RSPCA Junior Crew Holiday Program will allow them to see the inner workings of what it takes to help over 54,000 animals each year. Find out more here.
Lone Pine Koala Sanctuary

Home to over 130 koalas, Lone Pine is the world's largest and first koala sanctuary. Located just 11kms from the CBD, right on the Brisbane River, you can encounter over 95 species of native Australian Wildlife, all in beautiful, natural settings. We've written a full review here.
Kids who love animals will have plenty of opportunities to meet the animals. Experiences range from 45-minute encounters to full-day programs, from holding koalas to sunning pythons, feeding a platypus and walking with a dingo, there's something to cater for every furry, feathery and scaly enthusiast. They offer Junior Keeper for a Day and Teen Keeper for a Day.
Get your discounted entry tickets to Lone Pine from $19 – click here.
Find out how to get discounted entry every day to Lone Pine – click here.
Kingfisher Bay Resort | Junior Eco Rangers
Their popular Junior Eco Rangers program runs every school holidays in addition to the resort's regular weekly activities. Kids of all ages love these interactive wildlife experiences that create a greater connection to the environment of Fraser Island.
All programs are run by their experienced team of Rangers, so you can relax at the resort while your kids have fun on their own adventure! Find out more here.
Connect with Nature events and activities
Connect with Nature inspires an appreciation of Queensland's natural and cultural heritage through activities that foster a sense of connection, understanding and appreciation for natural areas.
The program, offers a wide range of activities for adults, children and families in parks and forests as well as other locations. Join a park ranger or specialist presenter to discover the wonders of the natural world. There's something for everyone including school holiday activities, activities at special events and environmental education programs for school groups.
Activities are run on weekends, public holidays, school holidays, and after school and may be free or fee-based. For some activities, bookings are essential. Others may simply require on-site registration. Refer to the program links listed below for details about registration. You can find their school holiday activities for animal lovers program here.
Stay on Fraser Island – check out our detailed review with accommodation tips here.
Ipswich animal encounters
Check out these places in Ipswich if you are looking for school holiday activities for animal lovers.
Ipswich Nature Centre
The Ipswich Nature Centre is a gold coin donation, is open every day of the year (so these are perfect choices for school holiday activities for animal lovers) and you'll be in the presence of some of the most gorgeous little lambs you ever did see. Take your time around the centre to experience all of the Australian animals in gorgeously maintained habitats. We wrote a full review here.
Gold Coast animal encounters
The Gold Coast has a wealth of school holiday activities for animal lovers.
The Macadamia Castle
During the school holidays your kids can become part of the Wildlife Guardians (7-11 yrs) or Keeper for a Day (12-18 yrs) and spend the day with the keepers behind-the-scenes in the Animal Park.
Activities include: learning about conservation and caring for our wildlife, design and build a reptile enclosure, create enrichment for the wombats and native birds and much more.
Numbers are strictly limited for each activity each day, so book in early to avoid disappointment. Click here.
O'Reilly's – Eco Rangers program
Your budding naturalists are in for a treat if you stay at O'Reilly's Rainforest Retreat. These school holiday activities for animal lovers are perfect for kids. Twice a day experienced nature guides take kids on various adventures. These include a scavenger hunt, whacky chemistry, campfire cookout and feathers and flight.
Kids will also get the chance to analyse the forest's bug and insects and make volcanoes with natural ingredients. In addition, they'll learn more about what makes O'Reilly's home, Lamington National Park, so special.
Please note – participants must be EITHER over five years old OR under five but accompanied by an adult at all times.
To get further details about the Eco Rangers program visit here or call 1800 688 722. (Please note – holiday program was to be updated at time of writing. Please check back closer to the next school holidays for more in depth information.)
Eco Rangers at Currumbin Wildlife
During the school holidays Currumbin Wildlife Sanctuary offers the ultimate school holiday activities for animal lovers. Kids can experience and interact with the sanctuary's wildlife. They'll also learn about conversation through fun games and activities.
Attendees will participate in activities exclusive to the Wild Adventures school holiday program including enrichment feeding, behind the scenes access and up-close and personal animal encounters. With 5 different, action-packed days, there is even more to see and explore.
Two age groups per day allow for tailored and specific content to ensure everyone has an enjoyable day. These activities are for school-aged children only.
Get adults at kids prices with our Currumbin discounted entry tickets here.
You can find out more details by visiting here to see their yearly activity offerings or calling 5534 0895.
NaturallyGC
NaturallyGC run a range of school holiday activities for animal lovers and most of them are free!
From nature walks, to night time 'Creatures of the Dark' to events for pre-schoolers, they are worth investigating for your kids these school holidays.
Find out more and book quickly (these are popular!) here.
Where can kids see koalas on the Gold Coast?
The Gold Coast is one of Australia's most biodiverse cities and home to a superb variety of native flora and fauna. As a result there's a myriad of places in local conservation areas that your kids will love. Just make sure you pack hats, snacks and sun screen if you're venturing outside during the heat of the day.
Some bush walks and natural areas koalas are often seen in include:
Colman Road Reserve on Colman Road in East Coomera
Coombabah Lakelands Conservation Area in Rain Tree Glen in Coombabah (also a sure-fire place to see kangaroos!)
Burleigh Ridge Reserve in Tabilban Street in Burleigh Heads
George Street Central Schuster Park in Heather Street in Tallebudgera
Eddie Kornhauser Recreational Reserve, Tallebudgera Connection Road in Tallebudgera
Finally, don't forget there's plenty more nature-based school holiday activities and events available. Why not try one of the Gold Coast City Council's Naturally GC programs? They're mostly council funded, so as a result most of the events are free or low cost. Please note – these activities are for the SUMMER holidays so Winter kids will miss out. Don't be too disappointed – get ahead of the game and make a pact to take part later on in the year!
Get the full program by visiting here.
Sunshine Coast animal encounters
The Sunshine Coast also has a range of options for school holiday activities for animal lovers.
Wildlife HQ Zoo (aka The Big Pineapple Zoo)
Wildlife HQ is home to native and exotic animals from around the world! They are located at the Iconic Big Pineapple on the Sunshine Coast QLD. We wrote about it here.
These are one of our favourite school holiday activities for animal lovers! We did these last year. Their animal encounters are super affordable! They offer animal encounters with Australia, Asian and Africa animals. Check out the options and prices here.
Toowoomba animal encounters
We've found some encounters locally for Toowoomba families too!
Darling Downs Zoo
You can book encounters will a range of different animals at the Darlings Downs Zoo for kids who are looking for school holiday activities for animal lovers. At the time of writing this article, you could book encounters with their African lion, Marmosets, Meerkats and thier Zebras!
We wrote a review about the Darling Downs Zoo here.
Farm visits around SE QLD
The absolute joy that children experience when in the presence of animals is truly one of parenthood's greatest gifts. Seeing how sweet, excited and caring they can be to creatures smaller than themselves. Holding a fluffy chick, feeding a bottle to a lamb or playing with a tiny piglet – gives you goosebumps, doesn't it?
In terms of farm visits Brisbane, though, sometimes it can be hard to figure out where to go and when! So we have compiled a great list of options here.
Where to see butterflies around SE QLD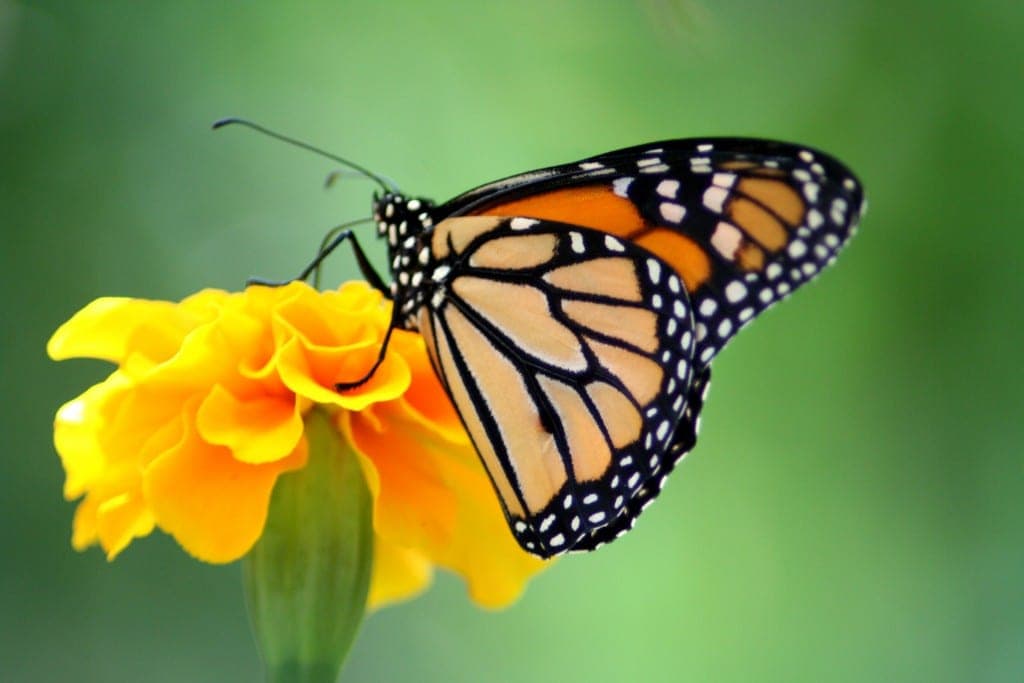 Do you have little animal lovers asking you to see butterflies and learn more about them? We are here to help you out! Find out where to see butterflies around Brisbane and beyond in our comprehensive list including butterfly houses, butterfly sanctuaries and butterfly museums in Brisbane and further afield. Click here.
No matter what your child wants to do these school holidays, these places to see animals and animal encounters will give them lots of options to choose from! Have fun!