School Holidays Discount Codes and Coupons for Brisbane Families
10/03/2019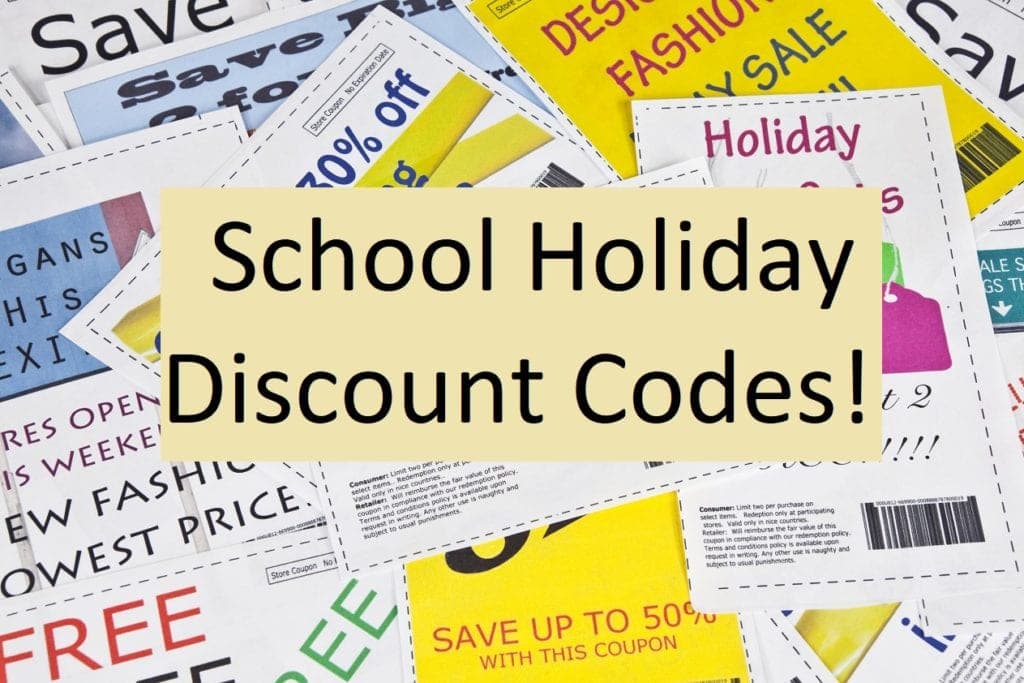 If you are looking to save money? These discount codes and coupons for families will help do the trick! Grab a bargain now for your family!
Discount Codes and Coupons for Brisbane
We've taken the hard work out of searching for a bargain for your family by compiling our favourite awesome discounts codes and coupons for kids activities and fun for your family.
Without further aduei our favourite discount codes for families…
Urban Xtreme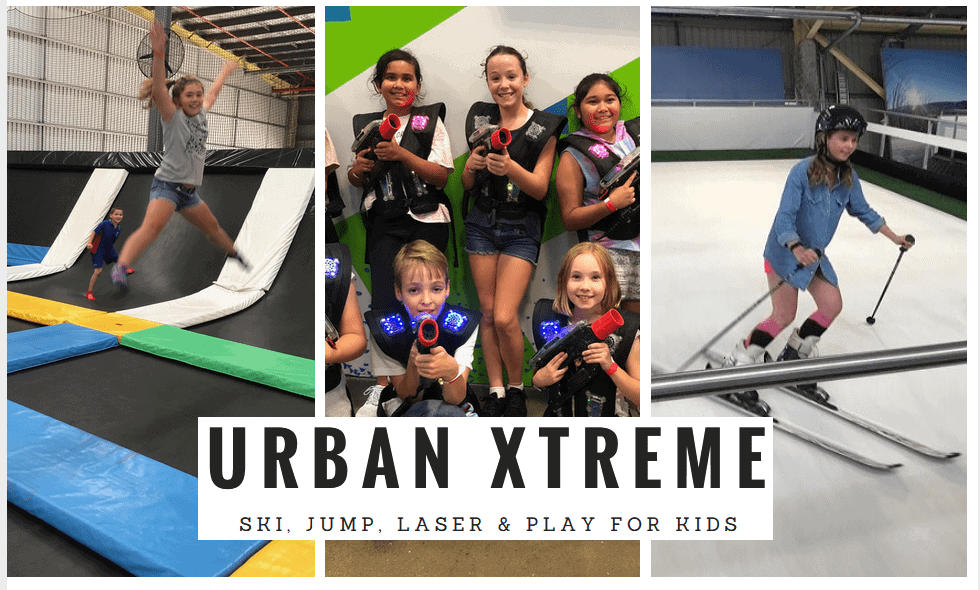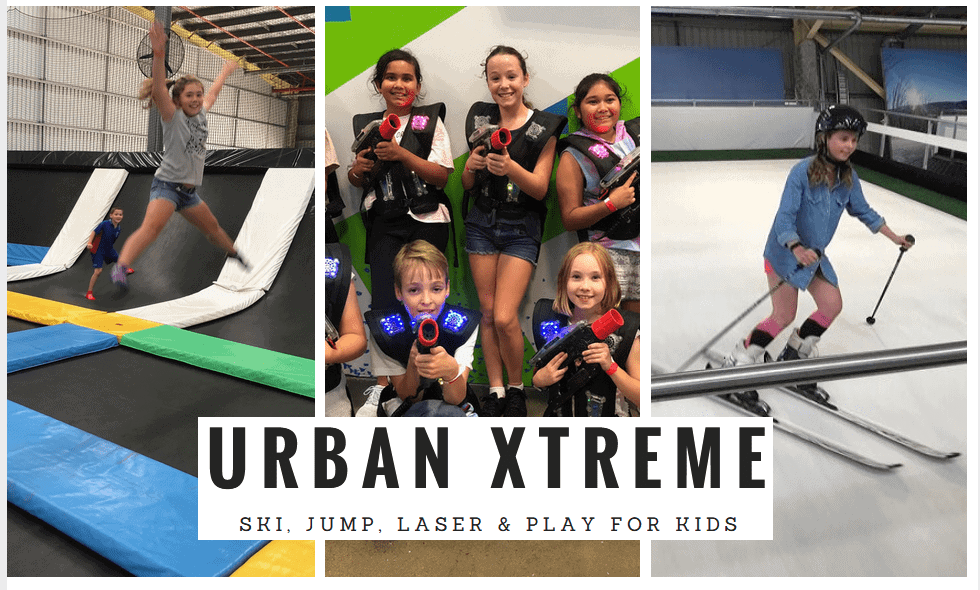 Urban Xtreme is the hottest place to chill out in Brisbane. Where else in Queensland can you ski, snowboard, trampoline, play laser tag, run the Ninja warrior and parkour course AND host a birthday party? Only at Hendra's Urban Xtreme! Find out more here.

We've teamed with Urban Xtreme to bring you a fabulous discount. Use the code FAMILIES15 at the checkout to get a one-hour Park Pass for only $15pp, valid to May 31, 2019. Click here to book.
Drive-In Movie with Hotdogs or Burgers – $11
Step back in time and take the kids to a drive in movie at the Tivoli! If you haven't experienced Tivoli Drive-In, you're definitely missing out on a night of good ol' fashioned fun. Curl up in the comfort of your car and take in the latest films on a big screen while you chow down on hotdogs or BBQ burgers. Grab your discount tickets here.
Redcliffe Aqua Splash – from $9
We did this over the summer holidays and the kids LOVED it. I can personally recommend this as a fun activity! Get the deal here.
$49 Indoor Skydiving Experiences!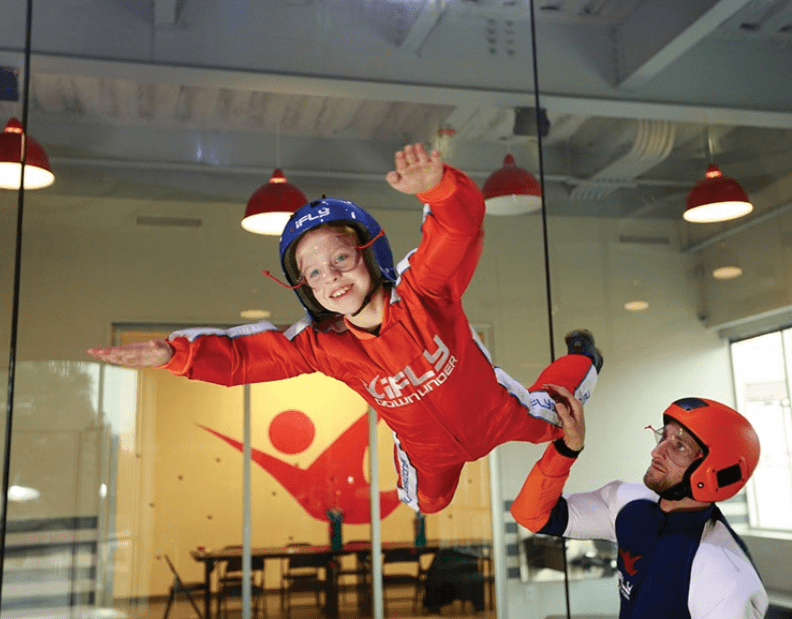 Rarely do they discount their prices this low… so if you wanted to try ifly NOW is the time to give it a go. Be quick though, these cheaper prices don't last as they often switch up to the next price brakcet after the initial cheap flights sell out! (Don't say we didn't warn you!) Click here.
White Ridge Farm Visit – from $6.40
Little kids LOVE little animals. At White Ridge Farm visitors can meet and feed a range of different animals, including sheep, goats, alpacas, miniature horses, and even a camel. You can even take part in activities such as hay riding or trampoline jumping. Click here for $6.40 deal.
Caboolture Bowl & Mini Golf
We did the deal in the summer school holidays and wrote about it on our Facebook page. We paired this with a really great new park and Sizzler for lunch. I brilliant day out. See my Facebook post below and get the deal here.
Intencity – 1 hour for $5
Gameplay – One-Hour Weekday Session ($5) or Two-Hour Super Session ($15) at Intencity
Established in 1995, Intencity boasts a range of locations that invite customers to enjoy a variety of classic and contemporary video games. These are suitable for children, teenagers and adults. Designed to be an ideal destination for out of home entertainment, the centre can also play host to private parties. Find out more here.
Dolphins in Paradise
Explore the natural beauty of the Tangalooma Wrecks on Moreton Island just off the coast of Brisbane. Ideal for those craving a scenic and adventurous journey away from the hustle and bustle of the Gold Coast. This tour incorporates the chance to get up close to pods of wild dolphins that frequent the shallow waters off the shores of Moreton Bay, a snorkelling adventure around the Tangalooma Wrecks just a short distance from the shore, and just simply exploring the island itself.
Buffet lunch is served on board and can feature fresh trawler prawns, cold chicken and a selection of salads. See what's beneath the sea without getting wet as guides will feed the local fish and have them boiling around the boat. See the deal here.
All-Day Pass to Bay Play in Cleveland with a Combo Meal – $10
With a tagline like "Play safe, eat well, laugh loud," it's safe to assume that a day at Bay Play in Cleveland is a day well spent for the little ones! And thanks to today's fun-tastic offer, you can spoil your child with a perfect day of play, for less. Offering a huge selection of play areas to keep the kids occupied – from the main play gym to the climbing wall, trampolines, interactive fitness machines, and more – there's something for all kids big and small, up to to the age of 18. They can play all day long and get those ants out of their pants… plus today's offer also includes a kid's meal combo of chicken nuggets, mini hotdog, Cheerios or pizza to keep them full and running on energy! Get the deal here.
Holoverse from $29
Holoverse is a holographic entertainment centre located in Southport. The facility's 40 rooms provide a host of holographic experiences, including an African safari, patting turtles in an aquarium, walking through walls, and flying through the sky. The centre is family-friendly, encouraging children and adults to try out this advanced technology for a unique gaming experience. Get the deal here.
Sunshine Castle – $15 for unlimited entry until 30 June

2019
Sunshine Castle is a unique attraction located in Bli Bli – a Norman-style castle filled with medieval attractions including a moat, turrets, towers, and a drawbridge. An activity-filled day out for the whole family, the castle features a range of activities and sights that will delight children and adults alike. Read our review to find out what it is like for kids then get the discounted deal here.
Glow Worm and Observatory Tour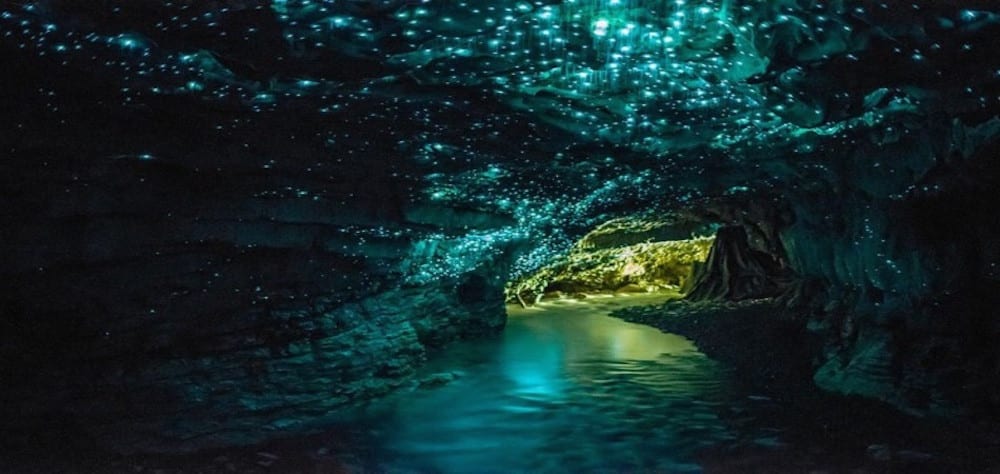 Access a rainforest area and glow worm cave inhabited by rarely seen wildlife
See the hidden life of nocturnal animals as seen by torchlight in their natural surroundings
Explore a World Heritage site, led by a passionate and experienced guide
All national park fees included
Gaze at the stars at Springbrook Observatory
Coaches tour from Surfers Paradise to glow worm caves, the Observatory, and back
Enjoy tea, coffee and Australia's famous lamingtons
Tours run daily 6 p.m. – 11 p.m.
Get the discounted offer here.
Brisbane & Surfers Paradise Secure Parking – 25% off!
Secure Parking is offering 25% off parking in the CBD, South Bank, Fortitude Valley or Surfers Paradise when you book online in advance and use the code: FAMILIES.
25% off all parking across their garages including day, night and weekend.
(Does not apply to: Early Bird. Promotion Code may be limited by a daily maximum usage at certain car parks)
Click here for all the discount codes.
One day ticket for Dreamworld from $85
Families will enjoy time with their little ones in the new ABC KIDS WORLD where you will find your way through the Bananas in Pyjamas Fun Maze, sail the seas on the Giggle and Hoot Pirate Ship and experience mini thrills on the Hop and Hoot ride. For Wiggles fans, The Big Red Boat and Big Red Car rides are a must. Family fun doesn't stop there with the DreamWorks Experience featuring lands including Madagascar Madness, Shrek's Faire Faire Away and Kung Fu Panda: Land of Awesomeness. Find out more here.
30-Minute Alpaca Walk with Alpaca Food – 42% off
Mountview Alpaca Farm invites adults and children to spend some time with fluffy animals at this Canungra-based farm. Get the discount here.
Escape Room Experience
In a world of personal gadgets and online experience, this is a special opportunity to spend some amazing time with your family. An adventure in this puzzle room will give you memories that you will treasure for many years to come! We love this discount offer here.
Funkee Monkees – full day & coffee for $6 for one child or $9 for 2 children
Located in Coopers Plains, Funkee Monkees is an air-conditioned indoor play centre designed to foster a sense of fun, imagination and adventure in kids up to the age of eight years old. The centre boasts three designated play areas for different age groups, including a baby-only area where tots can play at their own pace. Parents can enjoy the experience just as much as they watch the action from the full-service café with a freshly made coffee or treat – all of which are peanut free. Complimentary Wi-Fi is offered and free parking is available on-site. Grab the discount here
Ferrari Joyride Experience for Kids
If your little one already has a taste for luxury, then they'll love whizzing around in a Ferrari F430 F1 Spider with a qualified driver as their private chauffeur. The gleaming European sports car is perfectly presented and features all the carbon fibre upgrades. After the half an hour joyride, your child will get an opportunity to get some photos with the car as well as a model Ferrari to take home with them to commemorate their experience. You can see the deal on this link – click here.
Horse Riding – up to 56% off
There is something gorgeous about heading off on either a short or long trek on the back of a horse.
You can take the kids horse riding these school holidays (or after the holidays!) from $35. Click here.
Never want to miss out on our discount codes and coupons ever again? Sign up here to have the BEST discounts for families sent to your inbox the week before the school holidays start!
Shark & Ray Patting – 40% off!

Pat Sharks and Sting Rays with this school holiday discount codes – click here
If you want to find out if the experience is for you, we've created a video review about our experience – you can watch it here.
Five Rock Climbing Day Passes at Rocksports – up to 50% off
Rocksports is an indoor rock climbing gym opened since 1996. They have 28 eight metre high walls. Changing rooms, a gear shop and fitness equipment including mats, kettlebells and resistance bands are available. Guests can also watch climbers from the viewing gallery. Get the discount here.

Australia Zoo Tickets – Free & Cheap options

If you are looking for cheap Australia Zoo tickets, you've found the right place!
$50 off your first Hello Fresh box
What we love about Hello Fresh is that we get recipe IDEAS each week with the healthy food delivered. If we are cooking for a few people, we bulk up the pasta or the rice and it often stretches beyond what they suggest it will feed! If you buy the Classic Plan with 3 meals for 2 people (totally feeds 3 people) it works out to be $19.95 for your first box!
====> Click here to automatically apply a $50 discount to ANY box of Hello Fresh!
Never want to miss out on our school holiday discount codes and coupons ever again? Sign up here to have the BEST discounts for families sent to your inbox the week before the school holidays start!
Still looking for a discount school holiday activity?
You will find more deals for families here:
*This page contains affiliate links. Should you see something you like and choose to buy it, we will receive a small commission at NO extra cost to you.
One response to "School Holidays Discount Codes and Coupons for Brisbane Families"