We have listed the best school holiday discounts with codes and coupons for the upcoming December/January 2024 school holidays in Brisbane, the Gold Coast and the Sunshine Coast. So, if you are looking to save money these school holidays, this list is for you!
Never want to miss out on our school holiday discount codes and coupons ever again? Sign up here to have the BEST discounts for families sent to your inbox the week before the school holidays start!
Psssst: If you want to enter to WIN some awesome school holiday activities (including a 1 night stay at the Novotel) then see ALLLLLL our competitions here!
Family days out discount codes in Queensland
We have divided our list into 3 categories:
Brisbane
Gold Coast
Sunshine Coast
… because we know people travel further afield during the summer school holidays.
And we've taken the hard work out of searching for a bargain with these school holiday discounts for your family. We have compiled our favourite awesome discounts codes and coupons for kids activities and fun for your family.
Without further adieu our favourite Brisbane & Gold Coast, Queensland discount codes for families for summer 2023/24 are here!
Brisbane discounted activities for December 2023 & January 2024
We have scoured all the places that are offering discounts for the summer holidays and these are the best offer for Brisbane available right now!
Bounce Inc – tickets to MiniBounce or Bounce locations
We love Bounce! We go at least once every school holidays. With this deal you can enjoy an adrenaline-filled experience at BOUNCE with their special offer. Get 2 x mini BOUNCER tickets or 2 x Adult/Student/Child tickets for a 1 HOUR session, including BOUNCE grip socks, for a discounted price. Don't miss out on this opportunity to have double the fun at BOUNCE!
Grab these discounted passes before the are gone!
Funland Calamvale – $19 for $30 worth of credit
Funland is one of the country's fastest growing arcade entertainment destinations. They offer arcade games, dodgem cars, laser tag, simulation rides and much more including birthday parties & group bookings. A world where you take the lead and enjoy time by yourself or as a family, you won't be disappointed!
One- or Two- Hour Trampoline Session at Flip Out in Strathpine – from $9
Head to Flip Out Strathpine for an action-packed trampoline adventure! Enjoy one or two hours of gravity-defying fun suitable for all ages. Jump on Olympic trampolines, explore wall runners, and dive into the foam pit. There are dedicated areas for little ones and a relaxing cafe to unwind after your exhilarating experience. Perfect for family fun!
Adventure theme scavenger hunt experience
I love this idea!! We did this in the school holidays a few years ago.
This unique concept brings together friends, family and colleagues as you try to solve riddles, challenges and decipher codes. Dressing up as the part of a detective is recommended whilst you immerse yourself in the themed adventure game. It is the first of it's kind in Australia combining attributes from escape rooms and scavenger hunts.
Paddleboarding – Recreational at Surf Connect
Located on the Sandgate beach, you can book this for the kids these school holidays to have fun in the splash and learn all about paddle-boarding! All the equipment is provided.
Find out about this offer here.
Toowong Cemetery Ghost Tour
Discover even more of the haunted history, myths and legends on the Toowong Cemetery Ghost Tour: The Other Side.
Tracey says: Really interesting stories that were told very well by our guide. I had kids aged 12, 13, 14, 16 & 17 years old with us and all thoroughly enjoyed it. Not scary for the younger ones but enough to still create a spooky atmosphere. Great night out!
Caboolture Bowl & Mini Golf – $5
OK – starting to see why this article is so easy for me to write…. We did this deal in the summer school holidays a few years ago and wrote about it on our Facebook page. We paired this with a really great new park and Sizzler for lunch (sadly now closed). A brilliant day out.
Smash Room Experience
Release tension, frustration, and anger in a safe environment while having fun at Rage Cage Smash Room Brisbane.
River to the Bay – family tour
Explore the natural beauty of the Tangalooma Wrecks on Moreton Island and the culture of St. Helena Island with this boat tour including a lunch on Stradbroke Island.
We did this trip last year. 5 stars highly recommend!! You can read our review to see if this is right for your family here.
High tea discount – cheap!
Not going to lie… we have done this one too!!
I bought this high tea in Ashgrove and took the kids one school holidays. I applied a discount code that they had on the day (it changes daily, so just check to see what it is on the day you are on their site) to get the deal for $41.65 for the 4 of us!!
See ALL the high teas on offer in Brisbane here.
Paintball in Petrie – from $10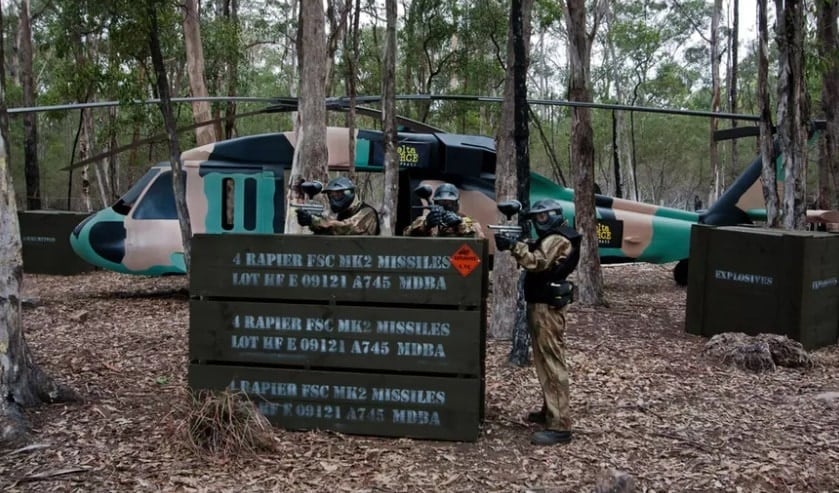 If you have older kids, this is a great idea for the school holidays. At just $10 per kid for all day fun… this is my top pick for kids 16 and older.
Wall Walkers Bouldering – Redlands – $16
If you live in the Redlands, this one is for you! Another great indoor activity should the rains come again these school holidays. Read the fine print on this one as shoes are not included in the price but can be hired.
More bouldering – Morningside – $15
Prepare for an exhilarating indoor rock climbing experience. With the bouldering pass and shoe rental, you will have everything you need to start climbing. Bouldering is all about enjoying the process and learning from failure, which is an essential part of the process. Climbing is not only about reaching the top of the wall, but it is also about discovering your own unique style of climbing, regardless of your height, strength or flexibility.
Even more bouldering – Enoggera – $15
Enjoy the thrilling adventure of indoor rock climbing at 9 Degrees Enoggera. Unlike traditional rock -climbing, climbers are protected by a padded floor with brightly colored holds. Bouldering involves short yet challenging routes. It enhances fitness and mind-body coordination.
Seriously – even MORE rock climbing – Shailer Park from $10
Scale Queensland's highest indoor climbing walls, build strength and have a gripping good time with an indoor rock climbing day pass at Core Climbing's newest gym! After a quick safety induction, it's time to grab your gear and tackle the walls at your own pace. With over 50 different climbing routes to take, more than 20 top rope lines to try, plus three auto-belay stations for solo climbers, there's something to suit a whole range of ages and skill levels. Spend the rest of your day feeling the rush of this exhilarating sport and work out your body and mind.
Find the discounted option here.
Brisbane Wheel – $17
The Channel Seven Wheel of Brisbane towers 60 metres over the South Bank Parklands and commands panoramic views of the Brisbane River and city skyline. Its fully enclosed and air-conditioned gondolas provide comfortable vantage points for looking out over the city. On-board dining experiences may also be included.
Get the discounted tickets here.
Drive-in movie with hotdogs or burgers – from $18 per car!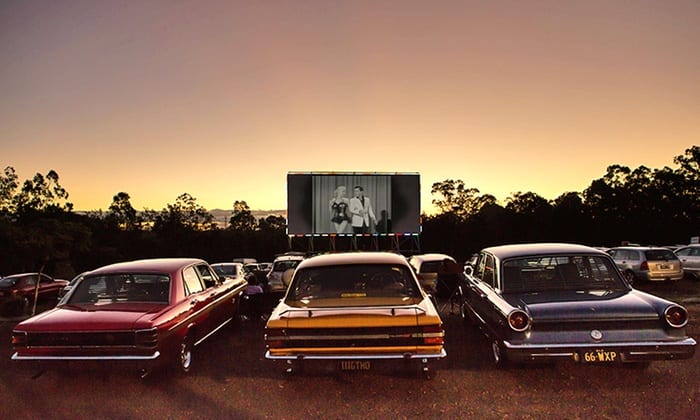 If you haven't experienced Tivoli Drive-in, you're definitely missing out on a night of good ol' fashioned fun. Curl up in the comfort of your car and take in the latest films on a big screen while you chow down on hotdogs or BBQ burgers.
We did this with the kids when they opened back up to the public after lockdown (we saw Sonic the Hedgehog – loved it!) Highly recommend – make some awesome memories!
Get your discount drive-in movie tickets here.
Gold Coast discount codes for summer
We have also looked over all the places that are offering discounts for the summer on the Gold Coast and these are the best offers for the upcoming school holidays.
Carrara Mini Golf – from $6
Carrara Mini Golf boasts an 18-hole indoor course divided into three themed areas. These include Medieval Castle, where guests can practice under the watchful eyes of a huge dragon, and Jurassic Forest, where animated dinosaurs shake and roar while players putt their way through this prehistoric wilderness. There is also an outdoor course, The Ancient Temple, which sees players learn about ancient Asia as each putt provides them with interesting facts and trivia during their game. The centre also features a function room that can play host to a range of private events such as birthday parties
Find your discounts for this summer here.
Aqua Park Session at Southport
Bounce, slide, and splash at Broadwater's inflatable water park, enjoying slides, bouncers, logs, and blasters, all connected for all-age fun, with lifeguard-patrolled sessions and mandatory life jacket use.
Book your discounted session here.
Aqua Park session at Oxenford Aqua & Wake Park
Aqua & Wake Park is a facility situated in Oxenford, Australia. It offers an experience for water sports enthusiasts, particularly wakeboarding and aqua park adventures. Aqua Park offers obstacles and structures on the water, adding an element of fun and challenge for visitors of all ages. GC Aqua & Wake Park is likely to be a popular destination for those seeking water-based activities and an enjoyable day outdoors.
Find the discount aqua session here.
Half-Day Pass to Gummies Farm with Horse Riding & Animal Interactions
Immerse yourself in an authentic farm life experience and then some with Gummies Farm Tours. Set amongst rolling hills with the enchanting Biddaddaba Creek running through it, this picturesque spot spans 140 gorgeous acres and is more than perfect for a family day out. Get first-hand experience feeding the animals and delight in a horse ride through the naturally beautiful setting.
Gold Coast jet boat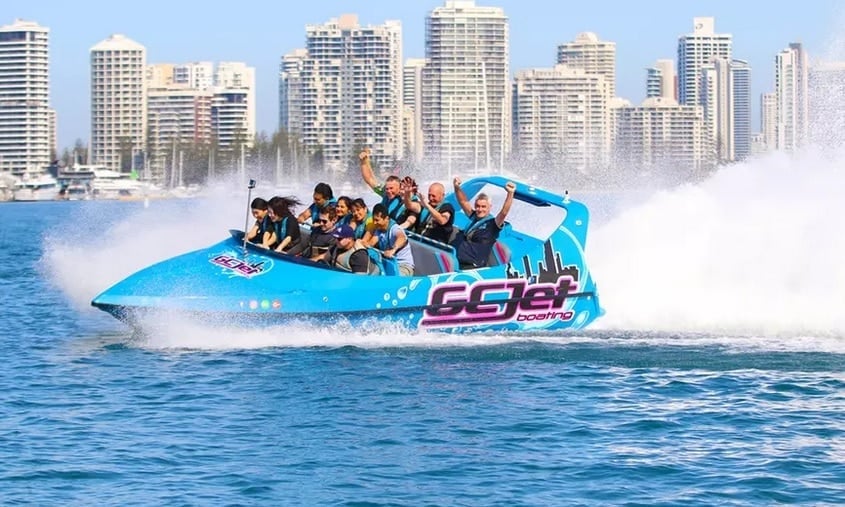 Adventure seekers can enjoy a 55-minute jet boat ride in the heart of Surfers Paradise, with an option to include a lunch meal.
EcoPark Fishing World & Farm Stay
Spend the day catching and releasing a wide range of fish from three ponds and feed birds and cute farmyard animals like miniature horses. $39 pp or $129 family of 4.
Deal includes:
All-day entry to Eco Park Fishing World
All-day fishing pass with a rod, tackle and bait
Animal encounter with a tub of food
Bird encounter with bird seed
Paddle boating
Jumping castle
Four-hour snorkelling and island adventure
Snorkel around the calm waters of Wave Break Island to see and explore over 400 varieties of fish; suitable for all swimming abilities.
Grab your discount for this snorkeling trip here.
Sunshine Coast discount codes for sumer
Shazam. I also looked across the Sunshine Coast for discounts and coupons that are suitable for families on holidays this summer. Here is what I found:
Early Morning Weekend Paddleboard
Get out early on the calm morning water of the Pumicestone Passage. At high tide glide quietly past stingrays through crystal clear waters as you paddle to the surrounding white sandy coves and inlets of Bribie Island National Park. At low tide, explore the sandbars of the passage for legions of soldier crabs and find an island on the passage all to yourself.
Australia Zoo
If you are looking for cheap Australia Zoo tickets, you've found the right place!
You can also grab a family ticket saving $10!
Discounted tickets click here.
We show you how to get Australia Zoo tickets CHEAP and how to get your kids in for FREE in this article.
Never want to miss out on our discount codes and coupons ever again? Sign up here to have the BEST discounts for families sent to your inbox the week before the school holidays start!
Never want to miss out on our school holiday discount codes and coupons ever again? Sign up here to have the BEST discounts for families sent to your inbox the week before the school holidays start!
Are you still looking for a discounted school holiday activity?
You will find more deals for families here: