There are so many festivals Brisbane has to offer right through the calendar year! If you're looking for something fun that the whole crew can enjoy, then we might have just the activity that you've been looking for (and some of them are cost-free, woohoo!)
Festivals Brisbane? We know where to go (because we go, too!)
Festivals in Brisbane are a great opportunity to really take part in what our beautiful city has to offer. From riverside delights to cultural celebrations to everything food – there truly is something for everyone.
Here are a few tips on making the most of Brisbane's festivals. Make sure you also keep a close eye on our constantly updated festivals page so you don't miss a minute of the fun!
The Lifeline Bookfest
The Lifeline Bookfest is a long-running second-hand book festival which is held a couple of times a year all over Australia, including in Brisbane.
UPDATE: The Lifeline Bookfests are on hold due to COVID-19 but the great news is you can still get your second-hand book fix for a good cause! The new Lifeline Queensland online op shop is now live so you can browse a huge selection of pre-loved books in all your favourite Bookfest categories
The best family festivals Brisbane in January
Australia Day
January 26 annually – various venues
Australia Day is celebrated at various venues and in many ways across Australia. Most council regions will host their own events, usually including citizenship ceremonies and fireworks. Here are some ideas of things to do on Australia Day with kids.
Got any great family festivals in January? We'd love to hear about them! We'll continue to hunt for them and update this section when we find 'em.
The best family festivals Brisbane in February
Brisbane Cycling Festival | Various Locations
The Brisbane Cycling Festival will return in 2021 (24 March – 12 April), with an expanded festival program making it Australia's biggest cycling event. The Brisbane Showgrounds will host an all-new Festival Village showcasing an exciting array of multi-discipline cycling events, an active lifestyle expo, and entertainment for all ages.
Mould – A Cheese Festival | Bowen Hills
Australia's favourite cheese festival, MOULD, is coming back to Brisbane for an even bigger mozzare-hella good time! MOULD will bring together the best artisan cheese producers from across the country for a day of cheese, wine, masterclasses and more. To make sure cheese-crazed fans can access as many dairy delights as possible this year they've added even more session times for you. See more here.
The Brookfield Show
Le French Festival, South Bank
2021 dates TBC
Musgrave Park, South Bank
Le Festival is a not-for-profit association organising a three day event of the same name, followed by "La French Week" in cooperation with other French associations. "Le Festival" and "La French Week" attract the French, Francophile and wider community to South Bank to celebrate Bastille Day in fashion. The festival showcases a diverse range of music, food, education and lifestyle
"à la Francaise".
Teneriffe Festival
Regional Flavours @ South Bank
Queensland Music Festival
Einbunpin Festival
This incredible festival, running since 1992, is a celebration of all things Sandgate. It's the village atmosphere, that gorgeous environment and the quirky and talented characters who make the area so special. Stalls, performances, games and activities make this a great day out for the whole family.
The Ekka – Royal Queensland Show
Strawberry & Dessert Festival
The Sandstone Point Hotel is home to the Strawberry Festival! Fresh strawberry stalls, strawberry milkshakes, chocolate coated strawberries (OMG) and a 'Strawberry Patch Bar' that specialises in… you guessed it, strawberry drinks. There will be children's entertainment and rides, live music, strawberry eating competition and FIREWORKS!
Brisbane Festival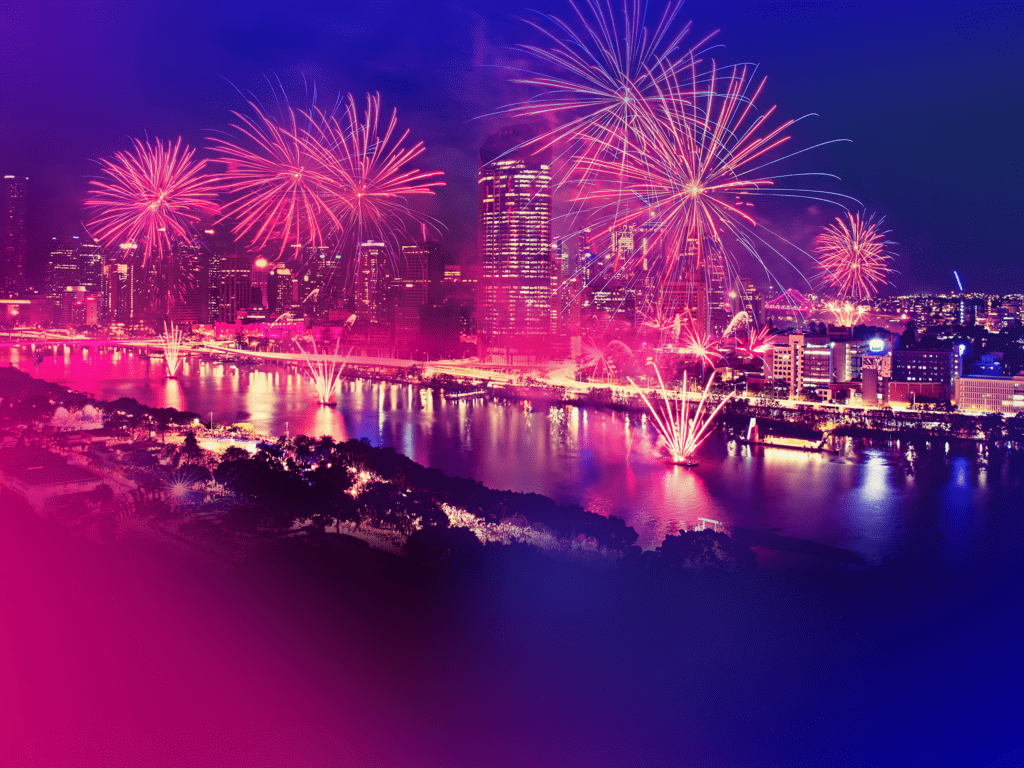 The Lockyer Valley welcomes families from across South East Queensland to attend this three-day festival. Enjoy community exhibitions and demonstrations, markets, an array of food options and live entertainment. Of particular interest is the free Family Fun Day *12 September* featuring the annual street parade, activities, face painting, roving entertainment and wildlife presentations. Find out more on their website.
RedFest Festival
2021 dates TBC
Norm Price Park, Redlands Showgrounds
Join in the celebrations with singers, dancers and artists from around. Families can enjoy over 50 carnival rides, reptile show, circus workshops, lantern decorating and parade, various craft activities and fireworks displays. Select from a range of food trucks and consider entering the annual Strawberry Eating Competition. RedFest has something for everyone.
Nundah Village Street Festival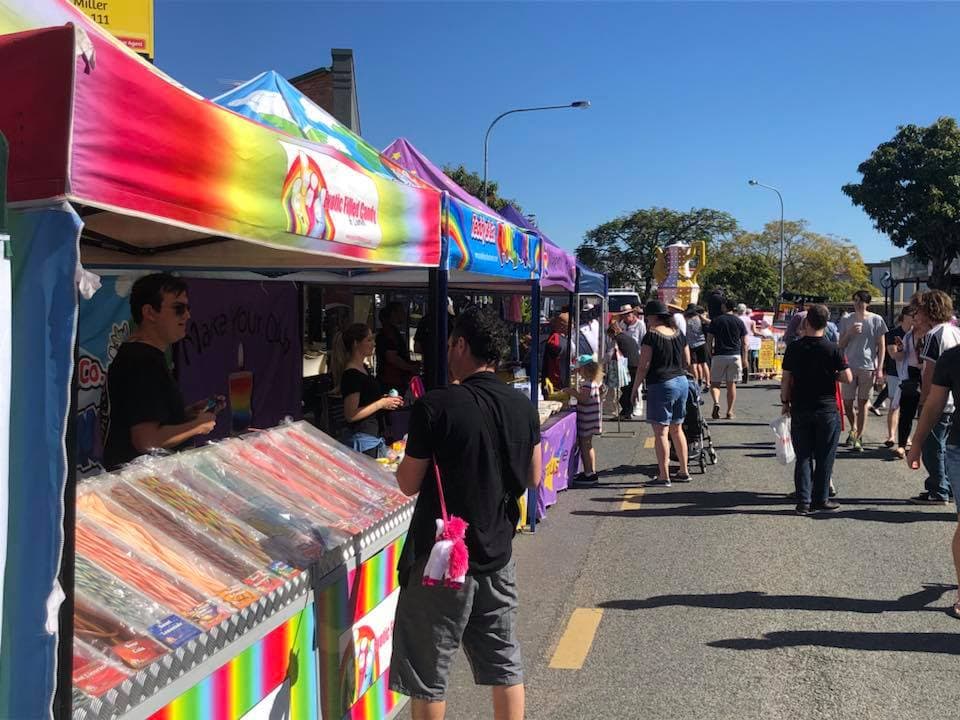 2021 dates TBC
Sandgate Road, Nundah
Join Nundah in its annual festival, celebrating with food, stalls, bands, schools and entertainment.
Scandinavian Festival Brisbane
There's so much on offer for families at the Scandinavian Festival. A veritable smorgasboard of food and drink smattered with lashings of history and topped with music and dancing. And VIKINGS! It's held at Perry Park in Bowen Hills.
4074 Family Fun Day
Help raise funds for DanDaLion Friends and Logan House Fire Support Network. Families can browse through market stalls, listen to live music and purchase from various food trucks. Children can enjoy rides, games, animal farm and rock painting activities. The festival has something for everyone.
Tamborine Mountain Scarecrow Festival
The Tamborine Mountain Scarecrow Festival is an annual event to celebrate the great lifestyle enjoyed on the Mountain. It is essentially a huge Sculpture Show with the subjects being Scarecrow-related!
The Scarecrows on the Discovery Trail can compete in several categories, for great prize money and local fame. Young, old, clever, and artistically-challenged all participate, and the result is hundreds of scarecrows that have to be seen to be believed. Families can enjoy market stalls, rides, games, street performers, pig racing and food trucks. Gold coin entry fee.
Zillmere Festival
Held at O'Callaghan Park from 10am to 3pm, this festive community event features bustling market stalls, live music & dancing across two stages, interactive drum, dance and art workshops and fun activities for children.
One of the major highlights this year is the showcase of international food which will be priced at $5 or less! There is also a dedicated Children and Family Zone offering free activities including a bouncy castle, face painting and reptile show.
MOSAIC Multicultural Festival
2021 dates TBC
Roma Street Parkland
MOSAIC can be reached via Roma Street Station and is an accessible festival held at Roma Street Parkland for the whole family. Its intention is to showcase the rich cultural benefits that our broader community experiences thanks to the incredibly diverse population of Queensland!
You can expect:
The best in music and dance
International cuisine
Handmade arts and crafts
Cultural kitchen
Cultural enterprise stalls
Youth ad kids activities
Drumming Circle
Pop Up Library
Animal Farm
Roving Entertainment
And more!
Oktoberfest
Woodford Folk Festival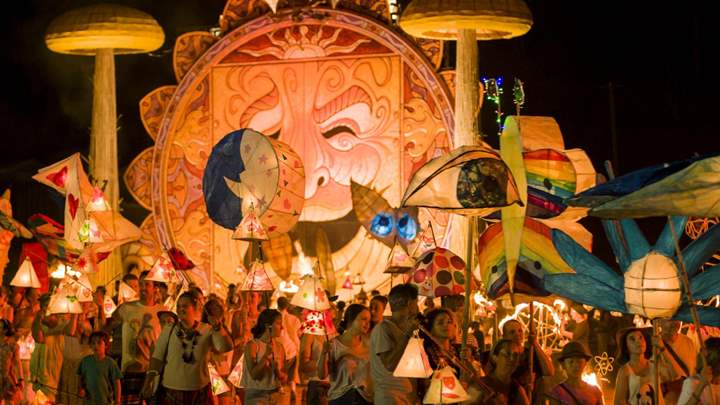 Woodford Folk Festival has an innovative area set up JUST for kids!
Christmas in Brisbane!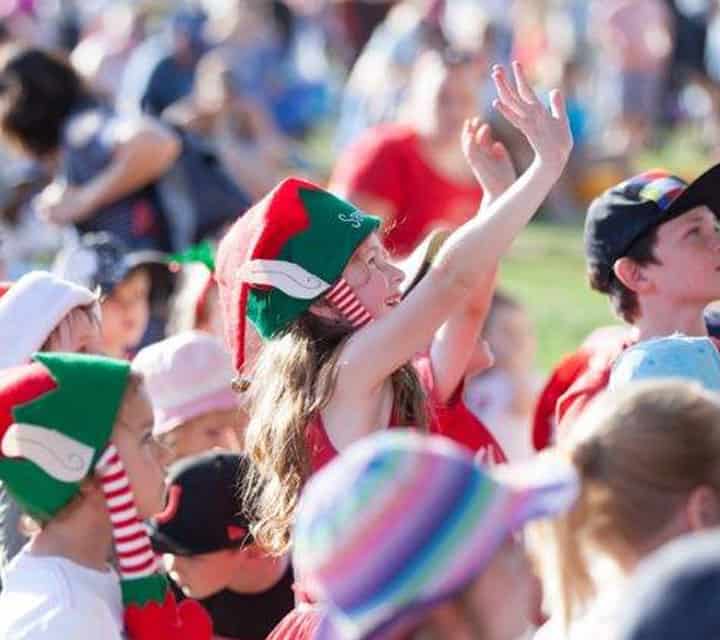 Christmas is the BEST time of year in Brisbane and we couldn't close this article without mentioning it. While it's not *technically* a festival, there's SO MUCH to see and do in the city at this time of year! Check out our wrap up here!
Festivals Brisbane – did we miss your fave?
Let us know what your favourite festival in Brisbane is in the comments!