There are so many festivals Brisbane has to offer right through the calendar year! If you're looking for something fun that the whole crew can enjoy, then we might have just the activity you've been looking for (and some of them are cost-free, woohoo!)
Festivals Brisbane? We know where to go (because we go, too!)
Festivals in Brisbane are a great opportunity to really take part in what our beautiful city has to offer. From riverside delights to cultural celebrations to everything food – there truly is something for everyone.
Here are a few tips on making the most of Brisbane's festivals. Make sure you also keep a close eye on our constantly updated festivals page so you don't miss a minute of the fun!
The best family festivals Brisbane in January
Australia Day
January 26 annually – various venues
Australia Day is celebrated at various venues and in many ways across Australia. Most council regions will host their own events, usually including citizenship ceremonies and fireworks. Here are some ideas of things to do on Australia Day with kids.
Got any great family festivals in January? We'd love to hear about them! We'll continue to hunt for them and update this section when we find 'em.
The best family festivals Brisbane in February
Brisbane Cycling Festival | Various Locations
The Brisbane Cycling Festival will return in 2021 (24 March – 12 April), with an expanded festival program making it Australia's biggest cycling event. The Brisbane Showgrounds will host an all-new Festival Village showcasing an exciting array of multi-discipline cycling events, an active lifestyle expo, and entertainment for all ages.
Mould – A Cheese Festival | Bowen Hills
Australia's favourite cheese festival, MOULD, is coming back to Brisbane for an even bigger mozzare-hella good time! MOULD will bring together the best artisan cheese producers from across the country for a day of cheese, wine, masterclasses and more. To make sure cheese-crazed fans can access as many dairy delights as possible this year they've added even more session times for you. See more here.
The Brookfield Show | Brookfield
Brisbane Comedy Festival | Newfarm
Comic musings, side-splitting stories and tear-inducing tales…Brisbane Comedy​ Festival returns in 2021, bursting at the seams to host a hand-picked selection of the funniest folk in the country. Get skit-faced with 50+ of your favourite rib-tickling rascals from across Australia. From stand-up to improv and sketch comedy, they've got your tastes covered, plus they'll shine a light on the best new talent, here and now! Bookings required. Brisbane Powerhouse, The Tivoli and The Fortitude Music Hall.
Einbunpin Festival | Sangate
This incredible festival, running since 1992, is a celebration of all things Sandgate. It's the village atmosphere, that gorgeous environment and the quirky and talented characters who make the area so special. Stalls, performances, games and activities make this a great day out for the whole family.
Moreton Bay Food + Wine Festival | Woody point
30 July – 1 August 2021 – CANCELLED
Get your taste buds ready! Moreton Bay's most delectable festival is back in 2021, tastier than ever before. The 2021 Moreton Bay Food + Wine Festival will be held at Apex Park, on the waterfront, at Woody Point. The new location enables the festival to be delivered under a COVID-Safe event format while giving foodies from all over SEQ the chance to catch Woody Point's famous sunset. Apex Park.
GreazeFest | Redlands
Held every year in the Redlands, just outside of Brisbane, GreazeFest brings you a crankin' weekend of cool cars, rockabilly music, fashion parades, pinups, vintage bikes, lowrider cycles, low brow art, pinstripers, tattoos, markets and heaps more. Tickets on sale now. Redlands Showgrounds.
Le French Festival | South Bank
Le Festival will be back in its usual format in 2022. Meanwhile, immerse yourself in the French experience and 'joie de vivre' at Le Festival's 2021 smaller celebrations. Find out more here.
The Ekka – Royal Queensland Show | Fortitude Valley

7-15 August 2021 – CANCELLED.
Brisbane Festival | Multiple Locations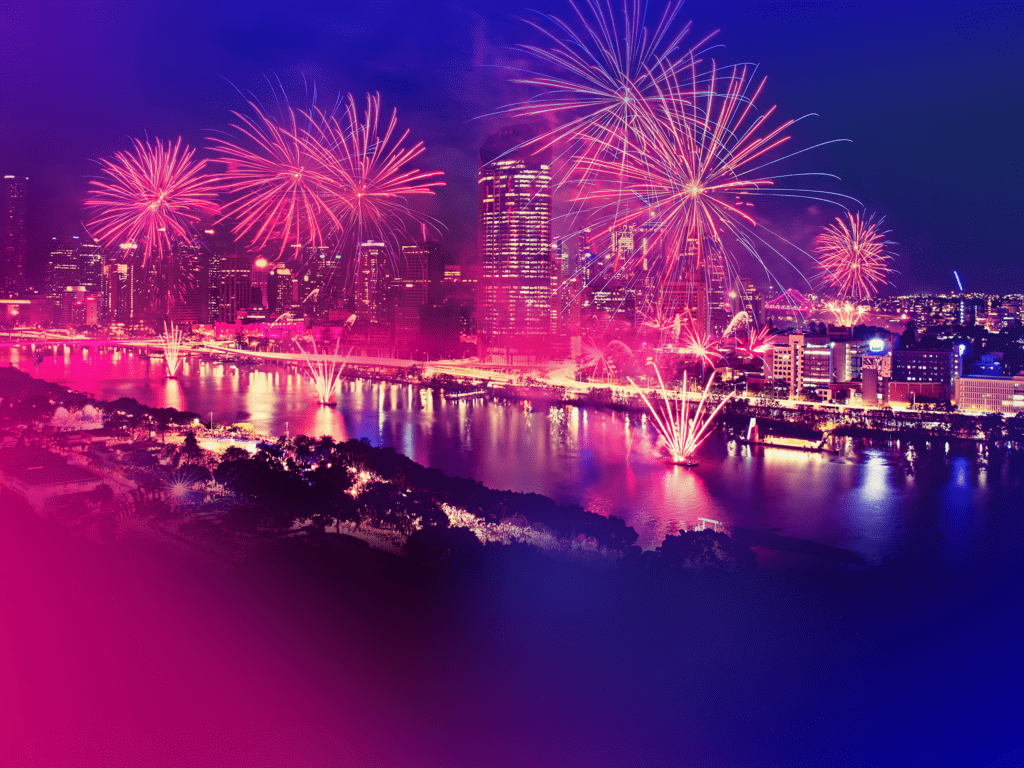 RedFest Festival | Redlands
3-5 September 2021 – CANCELLED
Norm Price Park, Redlands Showgrounds
Join in the celebrations with singers, dancers and artists from around. Families can enjoy over 50 carnival rides, reptile show, circus workshops, lantern decorating and parade, various craft activities and fireworks displays. Select from a range of food trucks and consider entering the annual Strawberry Eating Competition. RedFest has something for everyone.
Dayboro Show
Enjoy a traditional country fair complete with side show alley, show bags, rides and kids entertainment. Of course, there will be the classic woodchopping, rodeo and dog show displays plus heaps more agricultural family fun. When the sun goes down prepare yourselves for Walter Whip and the Flames show plus an amazing fireworks display in the main arena. Tickets available at the gate. Dayboro Showgrounds. Find out more here.
Green Heart Fair | Carindale
Brisbane City Council's Green Heart Fair is back and will be better than ever! The fair will feature over 120 of Brisbane's leading sustainability experts ready to share practical tips and tricks to live a more eco-friendly life. You will be treated to sustainability displays, expert talks, eco-friendly exhibitors, artisan markets, food trucks, and more! Carindale Recreation Reserve. Find out more here.
Laidley Spring Festival | Laidley
Thurs 9 – Sat 11 September 2021
The Lockyer Valley welcomes families from across South East Queensland to attend this three-day festival. Enjoy community exhibitions and demonstrations, markets, an array of food options and live entertainment. Of particular interest is the free Family Fun Day *12 September* featuring the annual street parade, activities, face painting, roving entertainment and wildlife presentations. Find out more on their website.
Nundah Village Street Festival | Nundah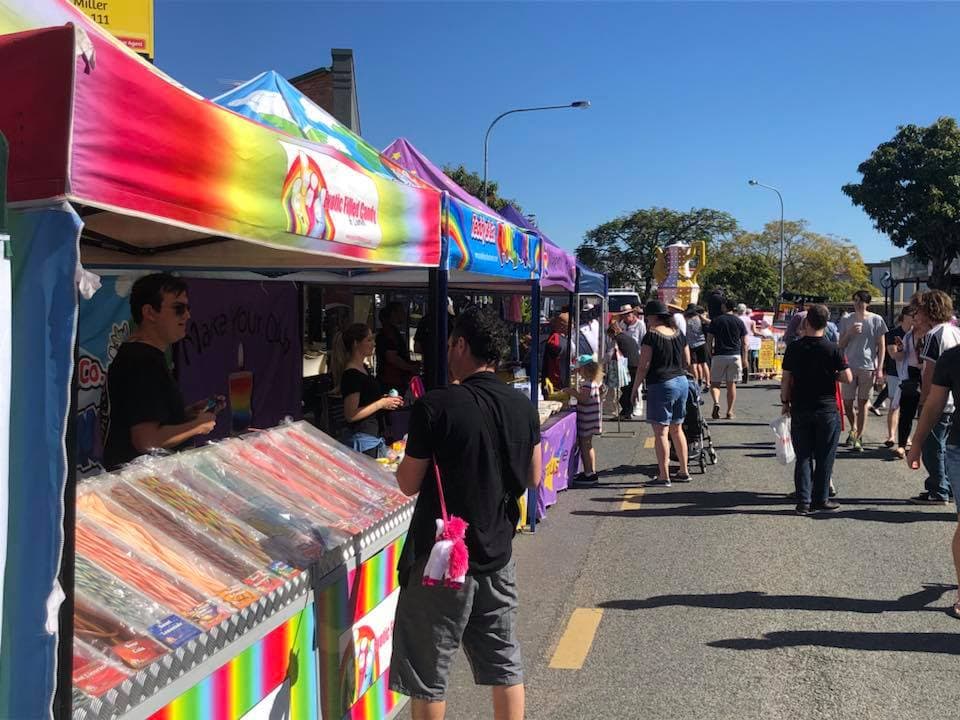 Sunday 12 September 2021
Sandgate Road, Nundah
Join Nundah for the communities annual festival, celebrating food, stalls, bands, local schools and entertainment.
Strawberry & Dessert Festival | Sandstone Point
The Sandstone Point Hotel is home to the Strawberry & Dessert Festival! Fresh strawberry stalls, strawberry milkshakes, chocolate coated strawberries (OMG) and a 'Strawberry Patch Bar' that specialises in… you guessed it, strawberry drinks. There will be children's entertainment and rides, live music, strawberry eating competition and FIREWORKS!
Mudgeeraba Show
The Mudgeeraba Show provides a festival of fun for families and will be held at the beautiful Mudgeeraba Showgrounds. Families will have a fabulous day out experiencing a wide variety of tastes, sights, sounds and delights!
MOSAIC Multicultural Festival | Roma Street Parklands
Sun 10 October 2021
Roma Street Parklands
MOSAIC can be reached via Roma Street Station and is an accessible festival held at Roma Street Parkland for the whole family. Its intention is to showcase the rich cultural benefits that our broader community experiences thanks to the incredibly diverse population of Queensland!
Woodford Folk Festival | Woodford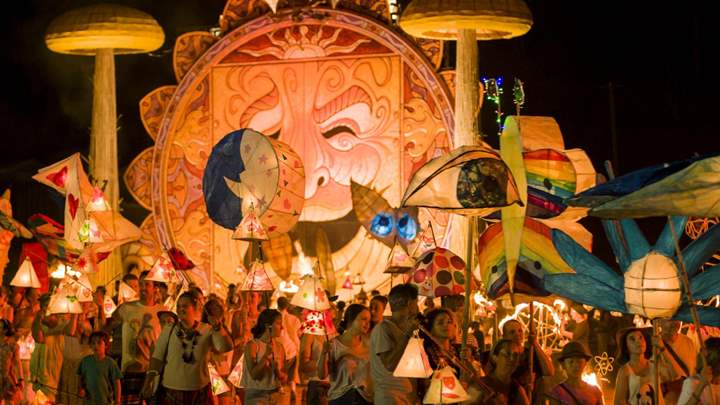 Woodford Folk Festival has an innovative area set up JUST for kids!
Christmas in Brisbane!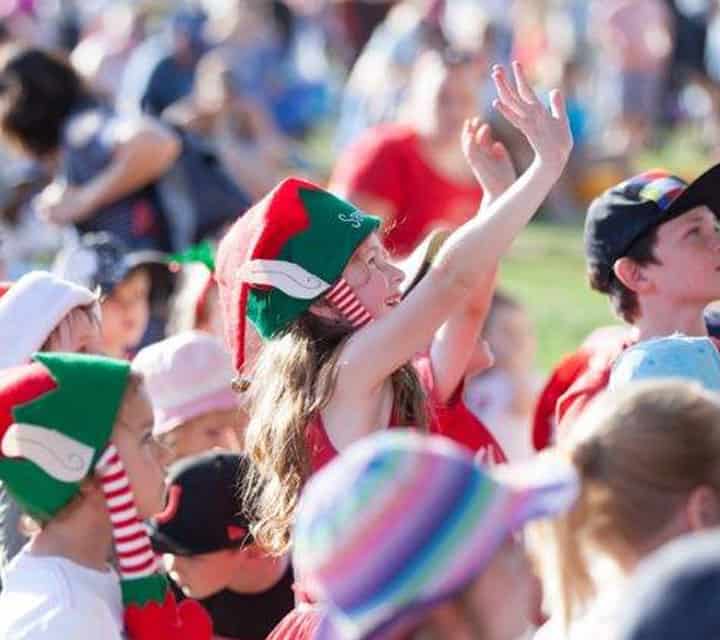 Christmas is the BEST time of year in Brisbane and we couldn't close this article without mentioning it. While it's not *technically* a festival, there's SO MUCH to see and do in the city at this time of year! Check out our wrap up here!
Festivals Brisbane – did we miss your fave?
Let us know what your favourite festival in Brisbane is in the comments!
One response to "Festivals Brisbane | Find the BEST Kid-Friendly Festivals Near You!"