Our list of top 10 kids birthday party venues in Brisbane is essential reading if your son or daughter's birthday is looming and you are looking for the best birthday party ideas Brisbane has to offer for where to hold the party.
Kids parties Brisbane style, can be an annual conundrum for parents wanting to throw a memorable event that (a) won't break the bank or (b) toss them into the ring of birthday party one-upmanship. We think these Brisbane party venues are perfect for families!
How do we know that these kids birthday party places are the best? Because we have tried every single one of them!!
Affordably priced kids party venues in Brisbane
At Families Magazine we're all about helping you make your party POP! These Brisbane birthday party ideas range from indoor play centres, to swimming parties to mini golf, pizza and more!
We're always coming up with birthday party ideas for Brisbane kids. We have your Brisbane local's guide to cool party games, themes, activities and party places for kids. But we realised – today's families don't just have little kids in them. There are people celebrating a variety of milestone birthdays in YOUR family and EVERYONE deserves a fantastic celebration.
What we've done below is to group ages together to try and help you come up with the best birthday party venues Brisbane has to offer that will perfectly suit a girl's birthday party venue or a boy's birthday party venue.
Kids birthday party ideas Brisbane
Here is how to use our Local's Guide:
First – look at our favourite 10 kids birthday party venues and party places for kids, numbered below, and if none of those float your boat, then you will see that we've listed birthday party venues by age that you can click on!
Kids birthday party venues Brisbane
Our favourite party places for kids:
1. Urban Xtreme the ultimate party venue in Brisbane

Host the ultimate kids party right here in Brisbane! Urban Xtreme is Australia's largest indoor ski + adventure sports park with over 10 awesome activities under one roof.
Organise the ultimate birthday celebration that will have your child and guests excited for days! Urban Xtreme is one of the best kids and teen party venues in Brisbane, it will leave the kids talking about it for weeks! Birthday parties at Urban Xtreme are super fun, super active and most importantly, 100% hassle-free!
With multiple options and activities to suit all ages and interests, they've got you covered. It couldn't be easier – choose from a range of Xtremely fun activities including rock climbing, ninja, parkour, skiing, snowboarding, trampolining, laser tag, dodgeball, Aeriel Gymnastics & more. You rally the guests, and they'll do the rest!
2. Victoria Park

Victoria Park has a range of hassle-free and budget friendly kids party Brisbane options incorporating a fun game of Putt Putt and food and drink packages. Choose from a Breakfast Party, Burger Party, Pizza Party or a Morning Tea Party. They also have an on-site playground open seven days and children's games area open on weekends.
All packages are recommended for kids under 12 years. For more information and to see Victoria Park's full range of Brisbane Kid's Party Packages, please visit www.victoriapark.com.au today.
3. Bounce is back running their world-famous parties again!
BOUNCE has run more than 100,000 parties across their venues in 10 countries around the world! Every BOUNCE party is uniquely different and totally awesome. From junior jumpers to freestylers, BOUNCE have something for everyone. Their job as hosts is to make sure you and your friends have the best party ever. BOUNCE parties are fun and inclusive for kids, and hassle free for parents. BOUNCE is the ultimate kids party venue! Learn more about their three different party types here.

Did you know there's now a miniBOUNCE for kids under 6 at Westfield Carindale and yes, they do parties too? Read our full review here.
4. Laserzone Lawnton
Laserzone is the most exciting Laser Tag venue in Brisbane, featuring a world class multi-level Laser Tag arena, Bumper Cars and Prize Redemption Arcade. Your party goers will be busy from start to finish with non-stop activity throughout the party. Laserzone catered party packages are hassle free and packed full of fun. Even mum & dad can have fun in our brand-new Retro Gaming area. On a budget? No problem! We can save you $ with non-catered or self-catered party options. Find all the Laserzone details here.
5. WhiteWater World
As the weather heats up, why not treat the kids to a birthday party they will never forget!! Dreamworlds WhiteWater World is a full day of fun for kids of all ages. From Wiggle Bay for the littlies to the thrills of Fully Six water slides, there is something for everyone! Why not really splurge for their special day and book a cabana hut as base camp? From $119 for the day, you can leave your belongings and head out for an epic day sure to exhaust all your guests. The ride home will be far quieter than the drive to the party! Click here for more information.
6. Iceworld
Does your child want the coolest party in town? Iceworld hosts parties all year round full of ice-skating fun. Party packages are only $25 per child and include ice-skating and demonstration, party food, your own party room, and a host. Parties are available every weekend and throughout the week during the school holidays at their venues in Acacia Ridge and Boondall. Find out all the details and prices here.
RELATED: Find great party games ideas here!
7. South Bank Parklands
South Bank is a great family space, offering so much to do! Depending on your child's age and number of guests, birthday party options range from a BYO picnic and swim around the lagoon… through to takeaway at one of the many food vendors and a ride on the Brisbane Eye. One of South Bank's great advantages is ease of access to public transport and their fantastic multi-ability playground.
8. Book a council park
While most activities in parks do not need Council approval, you may need consent or approval to book part of a park for exclusive use; and/or conduct a specific activity in a park. For example, you plan on hiring an animal nursery or having pony rides at your birthday party, you will need to seek council approval.
You should make your application at least 10 working days before your activity or event. This allows time for processing and for council to discuss any changes to your application. Find out more here.
Best parks for birthday parties Brisbane has to offer:
But there are loads to choose from – check them all out here.
9. Indoor adventure parties at Crank Indoor Climbing
Kids love exploring, adventures and using their agility. This makes Crank Indoor Climbing at Macgregor worth investigating when planning a birthday celebration. Parties can be tailored for kids aged 6 -18, with prices beginning at $32 per climbing guest for 2 hours. Refer to the website for full information and contact details.
10. A Strike Bowling Party would be great fun!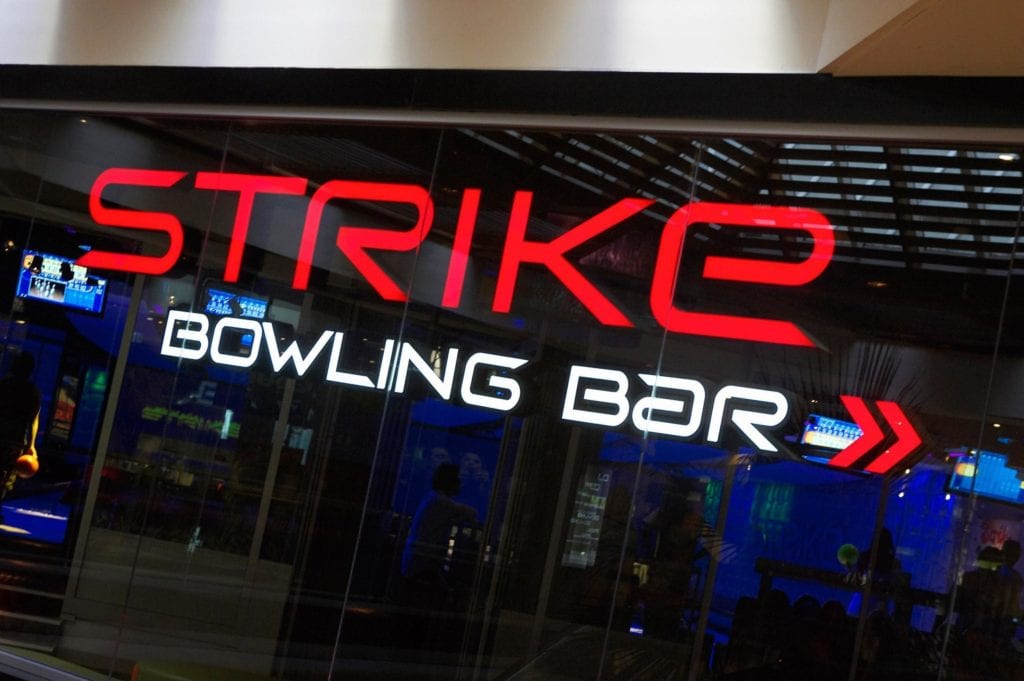 Bowling remains a popular pastime and Strike in the city's Wintergarden hosts kid's birthday parties from $28 per head. Party food and a small gift for the birthday child are included. The website offers online booking and all the information you'll need is there. Find out more here.
Kids birthday party venues (and some for adults too!)
Great birthday party ideas in Brisbane for all sorts of celebrations
Play centres and playgrounds and parks don't have to be the only option when it comes to fun family parties! As you can see from the list above, there are PLENTY of kids birthday party places in Brisbane to have a rocking good time regardless of age. The only thing that'll be different will be everyone's bedtimes (maybe not necessarily!).
While kids birthday parties hosted in the family backyard are also still popular, many reasons make them impractical. Limited yard size, insufficient street parking and the mess factor are just a few reasons why outsourcing your next birthday party, and one of the above kids birthday party venues in Brisbane might be an attractive option.
This article was featured in Issue 46 of our printed magazine, published June 2021.