If you are looking for cheap Australia Zoo tickets, you've found the right place! This little known offer is good for FREE entry to Australia Zoo and we have a tonnes of ways you can get discount tickets for Australia Zoo too! Trust me when I tell you that you never have to pay full price to get into Australia Zoo!
Keep reading all the way to the bottom to see ALL the way to get into Australia Zoo for free and all the current discount tickets for Australia Zoo! These change from time to time, so I always check them each month for you! You can trust that this is the most up to date article for these tickets – whether it is a family pass to Australia Zoo or individual tickets!
Australia Zoo is a perfect day out any time of the year!
FREE Australia Zoo Tickets
There are 4 different ways to get into Australia Zoo for free (and none of them involve scaling the fence!) 😉
The first way is via a birthday for kids. Australia Zoo wants your kids to celebrate their birthday at their place, so to help them have a happy birthday, they get FREE admission into Australia Zoo!!
One of our writers checked it out recently so we have all the T&C's down pat to ensure you get the most out of their special day!
Just like most opportunities for 'free stuff' (including free food on your birthday) you need to do a little planning before the big day.
(Keep reading because we have discount Australia Zoo tickets for adults and kids as well as a discount on Australia Zoo tickets for families passes!)
How to score FREE Australia Zoo tickets in 2023
Make sure you sign up to the Australia Zoo Birthday Club before the day.
It's free to join.
The free Australia Zoo ticket is valid for kids only and only before their 14th birthday.
Your child must present acceptable proof of birth date (birth certificate, passport or any government issued id).
FREE birthday offer is valid for seven (7) days from the date of your birthday. Which means 7 days before OR after.
Offer is not valid in conjunction with any other offer or discounts.
So…. here's the best part that our writer found out. Her kids' birthdays are two weeks apart – so they went on the weekend in the middle and they BOTH got in for free. Her son took a friend and his birthday was also within the date range and HE got in for free too!
If that's not winning at life, I don't what is! But wait… there's more….
The second way to get free entry to Australia Zoo is by being under 3 years old. As per Australia Zoo's Admissions Policy, children under 3 years are admitted free.
Companion card holders get free entry at Australia Zoo
The third way to get into Australia Zoo for free is to hold a valid Australian companion card and go to the zoo with the person with a disability that you are caring for.
Police, fire and ambulance service personal get free entry to Australia Zoo
This is the fourth way to get into Australia Zoo for free. To honour the work of our current service personnel, Australia Zoo offers free entry to:
Queensland Police Service
Federal Police Service
International Police
Sunshine Coast Fire Service
Sunshine Coast Ambulance Service
To receive these discounts, current identification must be shown on entry. These discounts only apply to the service member, not their family.
Where to get cheap Australia Zoo tickets
I'll admit that cheap tickets for Australia Zoo are pretty hard to come by. So we've done some research on your behalf and found the best Australia Zoo discount tickets available at the time of writing this article.
Defence Force

and veterans get cheap tickets for Australia Zoo

To honour the work of our Australian Defence Force, Australia Zoo offers a 50% discount to:
Current Australian Defence Force members

Australian Defence Force spouses

Australian War Veterans and War Veteran spouses
Current international Defence Force personnel receive a 10% discount on tickets.
To receive these discounts, current identification must be produced on entry.
Families Tip: Defence and Emergency Service personnel discounts do not extend to family, with the exception of Australian Defence Force, Australian War Veteran and War Veteran spouses, who receive a 50% discount when appropriate identification is provided.
The Entertainment Book
If you haven't yet, do yourself a favour and buy the latest version of the annual The Entertainment Book. They offer the best Australia Zoo discount tickets with a 10% discount. The book usually costs $119.99 and the savings are excellent. We always get amazing value out of ours. We share the purchase price amongst family members and use the app on our phone. SO EASY!
RACQ cheap / Australia Zoo discount tickets
If you or someone you know is an RACQ member, you can use the membership to buy discounted Australia Zoo tickets from them. They offer a 10% discount off all tickets and their Australia Zoo deals are well known with locals for children, adults and families.
Other websites to get cheap Australia Zoo discount tickets
Right – so full price for an adult ticket at Australia Zoo is $66.95 for an adult (or $64.95 if you don't do the hospital sneak peek). It is $41.95 (or $39.95 without the hospital sneak peek) (3 – 14 years) for a child. Kids aged 15 – 17 are $56.95 (or $54.95 without the hospital sneak peek). Do the math to figure it out for your family make-up but currently these are the cheapest Australia Zoo tickets.
These discount coupon sites sometimes have discounted Australia Zoo tickets. They change all the time and we update this article every single month to stay across the changes. Below are listed the current offers for Australia Zoo.
I have outlined ALL the other possible discounts below – DO make the effort to methodically check each one of the links below – all of them!!
Australia Zoo deals 2023
There are a few discount ticket options for 2023. Keep reading and click on all the links to double check:
Try these Australia Zoo coupon sites:

Australia Zoo discount tickets – click here – <— currently best price!
Or you could try….

Experience Oz offer Australia Zoo tickets with hospital sneak peek here.
If you are staying on the Sunshine Coast, this Australia Zoo pass gives you transfers included!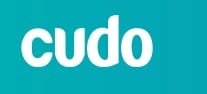 Australia Zoo discounts from Cudo
Is it cheaper to buy Australia Zoo tickets online?
It is cheaper to buy Australia Zoo tickets online from one of the discount sites listed above!
REMINDER: We can also get you really cheap into Lone Pine Koala Sanctuary too!
Want cheap movies tickets? We know that too!
Looking for other Brisbane Zoos? Read our detailed article!
Why is Australia Zoo so expensive?
Think about having to house and feed and care for all of those animals. And think about the shows that are created and displayed and all the staffing requirements. Think about the good work the team at Australia Zoo beyond the zoo itself. And also think about your zoo pass price as a small contribution to the care they provide for for the animals and for our planet.
Then think about the amazing time you will have creating memories with your family. You might not do it multiple times a year, but it is certainly worth a visit – people travel from across the world to visit, so shouldn't you pop up the motorway?
History of Australia Zoo
Australia Zoo is a massive 100-acre zoo located in Queensland on the Sunshine Coast near Beerwah/Glass House Mountains.
Australia Zoo was opened by Bob and Lyn Irwin on 3 June 1970 under the name Beerwah Reptile and Fauna Park. Their son, Steve, had helped his parents since childhood to care for crocodiles and reptiles and to maintain the growing number of animals in the zoo.
In 1982 the park was renamed the Queensland Reptile and Fauna Park and the area was doubled with the purchase of another 4 acres. Steve and Terri changed the name of their now growing wildlife park to Australia Zoo. As filming generated extra funds, Steve and Terri put all money raised from filming and merchandise into conservation and building new exhibits.
Australia Zoo won the Australian Tourism Awards for 2003–2004 in the category Major Tourist Attraction. In 2004, the Australian Animal Hospital was opened next to the zoo to help with animal care and rehabilitation. More recently, the zoo was a finalist in two categories for the 2010 Queensland Tourism Awards.
Visitors will see a wide variety of birds, mammals, and reptiles, and can view crocodile feedings, hand-feed elephants, and have hands-on animal encounters.
Can you take food into Australia Zoo?
Yes!! You are welcome to take your own food into Australia Zoo! There are water fountains around the Zoo so that you can refill your water bottle. There are plenty of nice shady areas to enjoy a picnic lunch, so bring a blanket and enjoy the beautiful surroundings.
RELATED: If you are planning a trip to the Sunshine Coast, read our BEST things to do on the Sunshine Coast article too!