Brisbane Festival September Family Fun
9/07/2019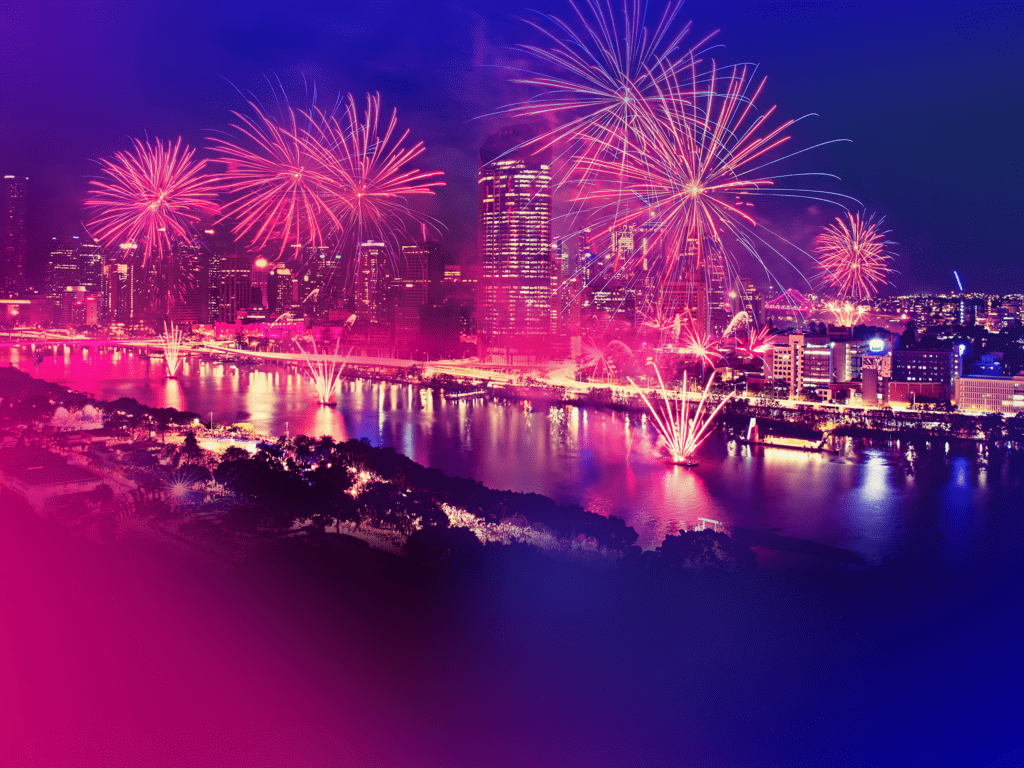 Brisbane Festival unites the city 5 – 28 September in a celebratory fusion of culture with a thrilling program of theatre, music, dance, circus, opera and major public events such as Sunsuper Riverfire. A premier international event, Brisbane Festival is the biggest event of its kind in Queensland with over a million people coming together to join the festivities.
Here are the family friendly shows and events you can look forward to at the Brisbane Festival, 2019.
We Live Here
5-8 SEPT, Cremorne Theatre – QPAC
This inspiring circus show by Brisbane's very own Flipside Circus celebrates the memories and moments that make a life. Based on the stories of parents, siblings, and guests of Hummingbird House (Queensland's only youth hospice), We Live Here explores themes of resilience, chaos, and the beauty of a moment shared.
AGES 5+
River of Light (FREE)
6-28 SEPT (Tues-Sun), Treasury Brisbane Arcadia
This spellbinding celebration of our city returns for the second year with a new local Indigenous story, told by Nunukul Yuggera Aboriginal Dance Company and Oracle Liquid. The light-and-laser spectacular will illuminate the night our river several times per night, throughout Brisbane Festival.
ALL AGES
1000 Doors

6-28 SEPT (Tues-Sun), Treasury Brisbane Arcadia
From the masterminds behind last year's Brisbane Festival hit House of Mirrors comes a new invitation to lose yourself and find something else in the process. A seemingly endless series of doors give way to passageways and parlours – each haunted by the lingering traces of past inhabitants. Every entrance into this house of possibility will begin at the same door, but no two visitors will leave the same as they entered.
ALL AGES
Fire Gardens

11-14 SEPT, City Botanic Gardens
See Brisbane's City Botanic Gardens lit up like never before in a magical journey for the senses. For more than 20 years, French alchemists Compagnie Carabosse have been transforming landmarks around the world into fiery playgrounds, from Stonehenge to the Kremlin. This otherworldly experience will spark your imagination, touch your heart and fill up your senses. Four nights only.
ALL AGES
Common People's Dance Eisteddfod

14 SEPT, The Courier-Mail Spiegeltent
In one mighty dance-battle royale, the north, south, east and west of Brisbane will compete in a storm of sequins, sweat and spandex to finally prove which side is the BEST! Witness people of all ages and abilities perform over-the-top dance routines to some of the greatest hits of the '80s and '90s in homage to the legendary Rock Eisteddfods of decades past. Which team will you barrack for?
ALL AGES
Brat Kids Carnival
14 & 15 SEPT, Playhouse, QPAC
Hula hoops at top speed, acrobatics at alarming heights and seriously cheeky clowning antics – put on your party outfit and join the Brat Kids Carnival! Brought to you by the circus artists and mischief makers behind international touring sensation Briefs, this show is for all ages – from tots to teenagers and their mums and dads.
ALL AGES
Regurgitator's Pogogo Show
14 & 15 SEPT, The Tivoli
Renowned Brisbane mashup rock/electro/punk/poppin' funtime outfit Regurgitator have cooked up a sugar-soaked record written especially for kids and are bringing it live to The Tivoli! This new project sees long time Regurgitator trio Ben Ely, Quan Yeomans and Pete Kostic joined by the effervescent Koko direct from Planet Rainbow.
ALL AGES
Tetris
16-19 SEPT, Studio One – QPAC
Witness four performers intertwine and connect, to bring this classic video game to life right in front of your eyes! Watch as this highly-skilled acrobatic quartet navigate not only the stage but each other. Designed to get children involved, this participatory work invites younger audiences and their parents on stage to imitate the troupe and create moves of their own!
AGES 5+
Tia Gostelow
21 SEPT, The Courier-Mail Spiegeltent
At the special time of 4pm on a Saturday, Brisbane rock-pop musician Tia Gostelow will perform an intimate all-ages show. Since her debut at just 16 years old, she has taken the music world by storm. Her accolades include a triple j feature album, sold-out shows and invitations to perform at Falls Festival, South by South West, and The Great Escape. As the youngest-ever winner of the Queensland Music Awards 'Album of The Year', her momentum is only just ramping up. Don't miss her in The Courier-Mail Spiegeltent for one show only.
ALL AGES
Trash Test Dummies

21-24 SEPT, The Courier-Mail Spiegeltent
This award winning, side-splitting, slapstick comedy, circus routine takes the household wheelie bin to new heights, and delivers a dump-truck full of hilarity! Winners of Best Children's Presentation at the Adelaide Fringe 2015 and 2016, the Trash Test Dummies are as full of laughs as their bins are full of surprises.
AGES 3+
A Not So Traditional Story
24-27 SEPT, Cremorne Theatre, QPAC
A little bit of truth and a little bit of make believe, one might say A Not So Traditional Story. Join Wurangkili and Timita as they embark on an epic quest, meeting some hilarious friends along the way. This beautiful production uses masks, shadow puppetry and physical theatre to tell a story of culture, identity, bravery and friendship.
AGES 5+
Dr AudiYo'S Giant Adventure
25 & 26 SEPT, The Courier-Mail Spiegeltent
Follow this beatboxing clown-come-superhero, as she sets off on a surreal adventure. Dr AudiYO must use her 'magic looping bum bag' and enlist the help of the audience to slay The Beast and save the city. Directed by acclaimed theatre-maker/director Dr Miles O'Neil (one third of the award-winning The Suitcase Royale), this choose-your-own-adventure show will kick your imagination into overdrive. Think Mr Bean meets Godzilla thrown down a rabbit hole to find Alice and Dr Seuss.
AGES 7+
Smashdown! (FREE)
26 SEPT, Main Auditorium, Brisbane City Hall
Join the hunt for Australia's Number 1 Junior All-Rounder as the excitement, energy and crazy challenges of SMASHDOWN! come live to Brisbane Festival. This is your chance to get active, discover some weird sports facts, and have a laugh in the beautiful Brisbane City Hall, in a free event presented by Brisbane City Council as part of the Lord Mayor's Children's Concerts.
AGES 6 – 12
Game Show-Off: Family Edition
27 & 28 SEPT, The Courier-Mail Spiegeltent
The ultimate outing for the whole family! It's Rockwiz meets party games meets comedy club – the more inter-generational your team, the better the chance you have to win! Grab the tots, the tweens, Gran, Pops and the neighbours to make up a team, and get ready for some interactive silliness. Don't miss this opportunity to show off and have fun with the whole family!
ALL AGES
Dan Sultan – Nali and Friends
27 SEPT, The Courier-Mail Spiegeltent
ARIA Award-winning musician Dan Sultan performs songs from his recently released children's album, Nali & Friends – a musical tale about unconventional, oddball animals from all around the world, from the jungles of Uganda to the highlands of Borneo and the deserts of Australia.
AGES 10 & UNDER
Sunsuper Riverfire (FREE)
28 SEPT, Treasury Brisbane Arcadia
Witness one of the most electrifying fireworks displays in Australia, launched from multiple bridges, barges and city rooftops, with aerobatics from the Australian Defence Force. Sunsuper Riverfire celebrates the end of three weeks of Brisbane Festival with a pyrotechnic extravaganza set to an almighty soundtrack. Click here for Riverfire parking deals.
ALL AGES
Brisbane Festival 2019
The Brisbane Festival runs from 5 – 28 September with a huge range of events on offer daily. Check their website for full details for the WHOLE program and keep checking back with us for updates!