If you are looking for things to do on the Sunshine Coast with kids, then you have found the best article.
Being locals, we know our way around the beaches, playgrounds, attractions (including zoos, wildlife parks and aquariums) and water parks so that YOU don't have to search any further. Our Sunshine Coast things to do article will outline the best things for kids to do on the Sunshine Coast, things for toddlers to do on the Sunshine Coast and things for teens to do too! These children's Sunshine Coast activities are a giant list of the best beaches, swim parks, Sunshine Coast attractions for families and more so you can have a fantastic holiday!
Located to the north of Brisbane, and with nearly perfect weather all year round, the this area hosts a wide variety of fun things to do at the Sunshine Coast. From mini golf to animal encounters to beach fun, there's so much to do on the Sunshine Coast with kids!
Sunshine Coast for kids
We've broken our local's guide into categories to help you plan your holiday:
Beaches, swimming & water parks
Sunshine Coast attractions for kids – big days out
National Parks & Gardens
Indoor attractions
Sunshine Coast restaurants for families
Best accommodation on the Sunshine Coast for families
Our top tip for things to do Sunshine Coast with kids is to mix a few free fun places to go with kids with a few 'paid for' family outings, so you can save your pennies for other food, and your accommodation.
The best places to go on the Sunshine Coast with kids.
If you are looking to bring your pet to the Sunshine Coast, check out these pet friendly accommodation options on the Sunshine Coast.
Beaches, swimming & water parks
If you are looking for the best beaches on the Sunshine Coast, we have the insider's scoop!
Found in Caloundra, King's Beach is the perfect place to take the kids for a cheap and fun day out on the Sunshine Coast. Along with the spectacular and patrolled beachfront, the beach also features a connected salt water swimming pool. Protected from the waves, the swimming pool is perfect for the young ones. In front of King's Beach is the King Beach Water Feature. Famous for its fountains of water, this is a great place for the kids to wash sand off or even just cool down on a hot day. With takeaway stores located right next to the beach, you can be sure you'll have a great day out.
Click now to read our detailed review of Kings Beach including the swimming pools and playgrounds.
This is a seriously hidden gem. This laid-back, family friendly beach provides a calm environment for younger children or those who may not be as confident in the bigger surf of some of the busier haunts. The inlet is peaceful, the nearby facilities cater to quieter crowds and it's just a really special day out.
This is actually one of our favourite Sunshine Coast with kids activities – read our review of Currimundi Lake here.
Swimming Gardners Falls
All kids love an adventure so why not pack your backpacks and take the family on a day trip to the Sunshine Coast hinterland to discover the beautiful natural swimming hole known as Gardners Falls?
There is something so special about walking through the bush, listening to the native birds singing with the trickling of water in the background slowly getting louder as you approach the stunning falls and rockpools. You have just arrived at one of South East Queensland's little hidden treasures, Gardners Falls.
Read our detailed review about Gardners Falls here.
Booloumba Falls, Conondale National Park
The Booloumba Falls bush walk is ideal for families who love a bit of adventure in the great outdoors. Along the way you'll be treated to the beauty of waterfalls, creek cascades, tall eucalypt forest, rich lush rainforest as well as spectacular boulders, which line the creek and will be a big hit with the kids who will enjoy climbing them!
Located near Montville, this is a gorgeous and serene area to explore that's perfect for families. You'll find a sprawling rainforest chock-a-block with native wildlife. The swimming hole itself is just a few minutes walk from the carpark. There's a cascade and a gentle swimming area that's almost designed for kids. Be warned – the steep is reasonable but it should be manageable with some careful manoeuvring.
Read more about our visit to Kondalilla Falls here.
This is definitely of the the best fun places to go with kids. There's hours of fun to be had as they jump, dip and slide their way through the perfect obstacle course. This is an activity that's better for older kids so plan your trip wisely. The staff on hand are amazing but you'll still need to keep a watchful eye on your little ones. Get ready to bounce, splash and have a rollicking good time!
Find out everything you need to know about Coolum Aqua Park here.
This is an adventure perfectly designed for families. It's on Cotton Tree Parade in Maroochydore. Heated pools, a water park, an outdoor fitness system AND a fully comprehensive fitness program. You'll also find child minding facilities here if you want to work up a sweat on the fitness activities. There's a cafe on site and you can hire inflatable toys for parties. There are BBQ's, changing rooms and facilities that are designed with diverse needs in mind.
We wrote about the Aqua Park in our review here.
Bli Bli Watersports Complex
Interested in going somewhere unique that everyone in the family is sure to love? I highly recommend that you check out the Bli Bli Watersports Complex located on the northern end of the Sunshine Coast.
In operation since 1990, the 50 acre property is split into 3 parts:
An aqua park full of inflatable slides, swings and obstacles
A wake park consisting of two separate lakes with full size cable systems
A large catch-and-release fishing park with a variety of species
There's really something here for everyone!
You can read our detailed review of Bli Bli Watersports Complex here.
Sunshine Coast attractions for kids – Big days out
Children's activities on the Sunshine Coast are PERFECT for all-day long adventures! Below you'll find some great ideas to while the day away in style. Thrill seekers? Chillaxers? Nature buffs? Everyone's catered for! Read on to find out more.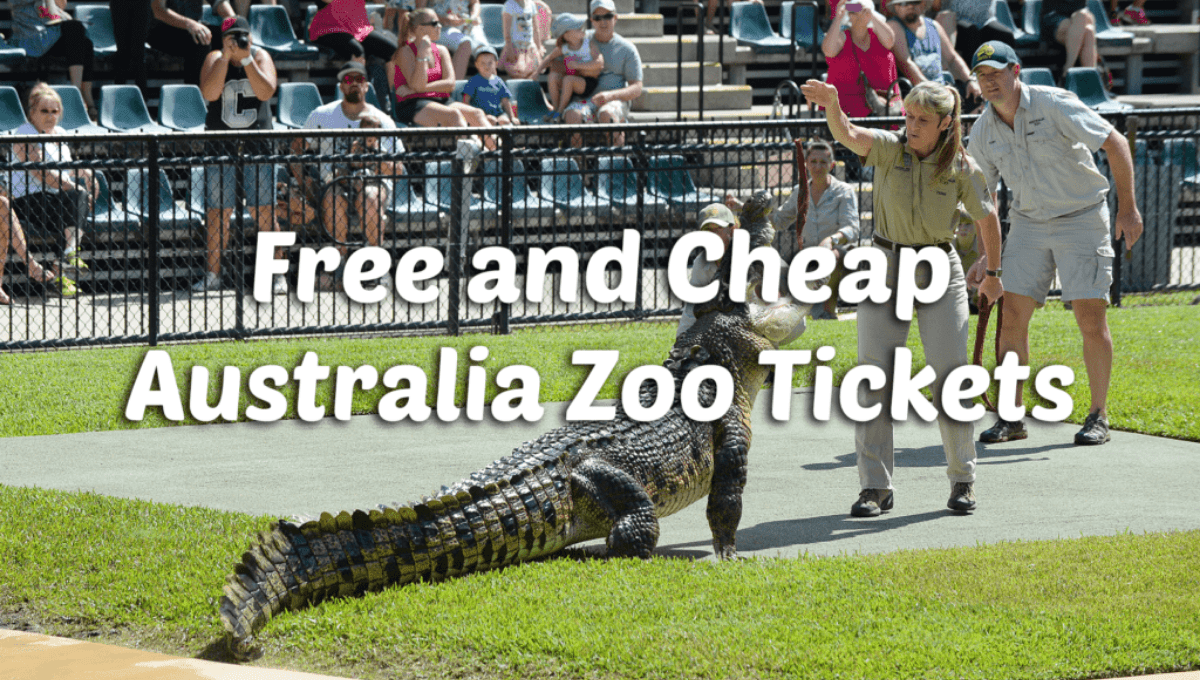 One of the most famous Zoos in Australia, Australia Zoo can be found near Beerwah. Made famous by Steve Irwin, Australia Zoo features a menagerie of animal exhibits and shows, including tortoises, cheetahs, snakes, tigers and plenty of Aussie favourites including echidnas and dingoes. From animal meet and greets to the Zoo's famous Crocodile feeding shows, you'll easily eat up a whole day at the Zoo.
We show you how to get your kids into Australia Zoo 100% for free and we also show adults how to get in with a discount – click here.
The Big Pineapple has undergone a MASSIVE transformation and is now the GO-TO place for families who want an up close and personal experience with animals from all over the world. Incredibly family-friendly, this is a destination that's sure to excite everyone in the family. We can't think of many kids activities on the Sunshine Coast to rival this as an awesome big day out!
For the perfect family day outing, Sea Life Sunshine Coast is the place to be! Children and adults of all ages will love exploring the most amazing marine creatures and watching the many shows available. With attractions such as ocean tunnel, seal island, tidal touchpool, the octonauts and the many habitat zones.
Did you know? They also have Sleep under the Sea nights where kids and their grown ups can stay overnight in the aquarium!
You can grab discounted tickets to Sea Life here.
The Ginger Factory
Found in Yandina, The Ginger Factory is a family favourite to visit on the Sunshine Coast. Along with a full tour of the Factory, the Ginger Factory also features a beekeeping show, the Ginger train and the very fun water adventure ride Overboard. With a Café and Ice Creamery located on site, there are plenty of chances to have some delicious food. Finish the day with a lovely walk in the Factory's gardens and enjoy another ride or two. The kids will love it!
We went to the Ginger Factory and barely spent a thing! It is a Sunshine Coast attraction with free entry and you just pay for the activities you wish to participate in!
Check out how it works on our link here.
You can get discount tickets to the Ginger Factory here.
Sunshine Castle – Bli Bli
Sunshine Coast children's activities don't come any better than Sunshine Castle! You'll find it at Bli Bli. It's Australia's BIGGEST castle and there's so much to do there!
There's a medieval theme throughout the castle and so much to see and do!
For a comprehensive review, click here.
Aussie World
Aussie World is the GO TO Sunshine Coast children's activity if you're looking for a super fun day out. Rides and attractions, great food options and ease of access make this a adrenaline packed day out. It's small enough to be family friendly but big enough to be exciting! If the theme park options on the Gold Coast seem overwhelming, this is the perfect destination for you to choose instead.
You can get tickets to Aussie World here.
Maleny Dairies Farm Tours
The Dairies in Maleny are an excellent family outing for families with big and little kids alike! Maleny Dairies run tours for the public from Monday to Saturday at 10am, 11:30am, 1pm and 2:30pm. If you attend the afternoon tour, you get to watch the cows being milked. The cost of the tour is $11 per person for anyone 2yrs and over, and each tour takes around 1.5 hours. To book a tour, you can call Maleny Dairies on 07 5494 2392, or go to their website.
We loved our visit to Maleny Dairies and wrote about it here.
Alexandra Headland Skate Park
Skater boy? Scooter girl? This awesome venue (see the picture – wow!) is perfect for your family. It's safe enough for little ones and challenging enough for the teens in your family to have a rolling good time. There are some great food and drink options nearby as well and it's well worth the trip.
Eumundi Markets
Located in Eumundi, the Eumundi Markets is one of the biggest and best markets on the Sunshine Coast. Open every Wednesday and Saturday, there are a huge variety of stalls to peruse. The kids will love looking at all the homemade toys, dolls and artworks. There are plenty of fun activities for the kids to get involved in too, including henna tattoos and caricature drawings.
The markets also have a huge variety of foods for the kids to try, even for the pickiest of eaters. They are also really something special at Christmas time too! With local music and plenty of space to wander, the kids will have a great day at the Eumundi Markets.
Laserzone, Warana
Laserzone Sunshine Coast is fun for the whole family. Blast away in the multi-level Laser Tag arena, suspend reality in the Virtual Reality gaming booths and play in the exciting prize and video arcade.
Gather the kids and come experience why Laserzone are the Laser Tag experts. Mum, dad and even the grandies will love it. If that's not your cup of tea, grab a coffee and watch the action unfold on our live action cameras and scoreboard.
Your Mission Awaits!
Find out more including current offers here.
Maleny Cheese Factory
This place is unbelievably delicious, being a cheese and yoghurt factory that has operated out of the Sunshine coast hinterland since 2004. They offer a handmade range of amazing cheeses and yoghurt that can be tasted at the Maleny Cheese café. A visit here can see you enjoying the green luscious hills, cow-watching and views of the Glass house mountains.
Sunshine Watercraft at Sunshine Plaza
This water-based activity is a whole lot of fun, with modern watercraft available for us such as paddle boats, water bikes, kayaks and walk on water balls. It's the perfect whole family activity and the best part? It's nestled inside the Sunshine Plaza, so it's the perfect way to do a little bit of shopping and finish up with some water fun. For the best parking to access the Sunshine Watercraft, park on the Kmart multilevel by entering from Maroochydore Road via Amaroo Street.
Caloundra Street Fair
If you are looking for things to do in Caloundra on a Sunday, you need to stop by and stroll through the Caloundra Street Fair markets. These understated markets are full of over one hundred unique stalls, so you can be sure there will be a stall that suits each family member. With plenty of handcrafted and locally produced products and art, live entertainment and activities for the kids, it's the perfect Sunday morning outing for a family.
Strawberry Picking – family activities Sunshine Coast
Strawberry fields forever! Have you seen our sweet tips on the best places to pick strawberries on the Sunshine Coast? Make sure you schedule a day trip NOW!
National Parks & Gardens
Sunshine Coast children's activities MUCH include a trip to bathe in all things natural beauty. The top spots listed below should be more than enough to get you started. Get out there and explore!
Located approximately 105 km north of Brisbane is the Mapleton National Park. A beautiful 'get-away' at the northern end of the Blackall Range, in the Sunshine Coast hinterland. Take the Burce Highway to Nambour, then follows the signs to Mapleton (approx 11kms from Nambour).
Mapleton National Park has a small camping area at Gheerulla Creek beside the entrance to the Gheerulla Trail Bike area. Gheerulla camping area is close to the creek and provides three camping sites, picnic tables, toilets and barbecues. This small camping area is not suitable for caravans.
Read more about Mapleton National Park here.
Mount Coolum
This mountain is located midway between Noosa and Caloundra, and you will find the car park near the junction of Tana Street West Jarnahill in Coolum. The climb to the top of Mount Coolum is not the easiest as it is identified as a grade four, however if you are a fit walker you will find it pleasant. The climb is a one and a half kilometre round trip, and as it is quite the steep climb be sure to leave two hours to complete it. It will be a fun adventure for you, and your fit little ones will enjoy it too. Just remember to do in the coolest parts of the day and don't do it during wet weather to ensure safety.
Find out all you need to know about Mt Coolum here.
Caloundra Coastal Walk
This twenty five kilometre stretch of walkway that starts at Golden Beach and ends south of Mooloolaba is perfect to stretch the legs and take in the scenery. With so many kilometres of track, you can do however far you want with your little ones. Due to its length, there are so many things to stop and do on the way, from cafes to swimming at Kings Beach and exploring the rock pools.
Read more about the coastal walk on the the council website.
Kayak Noosa
This fun family activity is a great way to emerge yourself in the beautiful waters of Noosa. There are many companies in Noosa that provide hiring services of equipment to make your kayaking dreams a reality, a simple google search will provide you with a variety of companies. One of these is Kayak Noosa Australia, they have a range of sit-on-top kayaks, stand up paddle boards and racing ski's and even offer kayak tours and coaching.
We wrote about kayaking in Noosa here.
We wrote about kayaking on the Sunshine Coast generally here.
Maleny Botanical Gardens
These gardens are the perfect place to unwind and be at one with nature. These botanical garden covers over eighteen acres, its surrounded by rainforest and has amazing views of the Glasshouse Mountains. Greenery lovers and even not-so-greenery lovers will be amazed at the beautiful range of plant life to see and smell. Don't forget to gaze at the lakes and waterfalls.
Indoor attractions on the Sunshine Coast
Is the weather outside frightful? Are you looking for something delightful? Sunshine Coast children's activities don't HAVE to be outside. Take a look at our entries below to see our top picks for indoor activities on the Sunshine Coast. Woohoo!
Indoor play centres on the Sunshine Coast
Sunshine Coast play centres are a fantastic way to let kids burn off some of that ENERGY. Most have cafes onsite and enough seating so you can park yourself while the kids run wild. Check ahead to make sure that you bring the right stuff (most play centres require that kids wear socks) and settle in for a couple of hours. A word to the wise – sometimes things can get a little rough in these places so make sure you're supervising your children at all times.
Rollerskating
Get your skates on, people! Roller skating is one of our favourite ways to have a blast on the Sunshine Coast with kids. Check out our article about Caloundra Rollerdome here!
Sunshine Coast restaurants
Of course, it's not a day out with kids without EATING! We've done a write up of our favourite restaurants and cafes that are child friendly on the Sunshine Coast. Let us know if we've missed your fave!
Best accommodation for families on the Sunshine Coast
The Sunshine Coast is just bursting with great family accommodation. Depending on where you're staying, we have tips for:
Caloundra
Mooloolaba
Maroochydore
Noosa
Our top tip for Sunshine Coast accommodation? Pool. It is all about the pool!!
Here are our top picks for family friendly accommodation on the Sunshine Coast!
Oaks Oasis, Caloundra
Want to book Oaks Oasis? Click this link!
We love Oaks Oasis. It's got a water park, a great restaurant onsite and easy access to all the brilliant things Caloundra has to offer. This is a great choice for ANY family with kids. The staff are super helpful and if you feel like a cheeky ice-cream there's a Cold Rock just around the corner. It's only 200m from gorgeous Golden Beach, perfect for littlies. Score!
The Sebel, Maroochydore
Want to book the Sebel for your next holiday? Click here!
This is four star accommodation at its finest. You'll be super close to shops and beaches and you can make the most of the sea-breezes as you lounge on your balcony. There's a kids pool in addition to one for the grownups. Relax and unwind in one of the best spots on the Sunshine Coast.
First Light, Moolooba
First Light take your fancy? Book here!
150m from the beach? Yes please!
What we love most about First Light is that these are self-contained apartments, meaning you really are in a home away from home! BYO food and drinks and make the most of this gorgeous part of the world. You're only a short walk from Sea Life and all the best that this area has to offer. Bliss!
Noosa accommodation
If you are looking for family friendly accommodation in Noosa – we have written a detailed Noosa accommodation article on that.
Sunshine Coast with kids
If you've had an incredible experience of things to do in Sunshine Coast with kids and we've MISSED it we'd LOVE to hear about it! Let us know in the comments. Also let us know how you've gone with great family accommodation so we can do some write ups!
If you are looking to move to the Sunshine Coast, we have a guide on that too!