Making ends meet is getting tougher. Most people have not had their wages rise to meet the increasing cost of living in Brisbane, we know that families are looking for every way possible to save money at the moment! In this article we have pulled together all the ways that we know of to save money on groceries, fuel and the general cost of living in Brisbane with your family.
We have broken this article into sections to help you find the ideas to save money in Brisbane that will help you the most.
Where to get cheap groceries in Brisbane
The number one concern for families across Brisbane is buying good quality affordable groceries.
How to save more money on groceries in Brisbane
eGift Cards through RACQ
Are you a member of the RACQ? Members can save up to 5% on eGift cards purchased through the RACQ website. Put your membership to work and save
5% at Big W
4% at Woolworths
3% off WISH eGift cards
Your eGift Card will be emailed to you after purchase, and the shopping discount applied at the supermarket checkout. 4% off your groceries might not sound like a huge amount, but every little helps on a tight budget.
Shop at the fresh produce specialists
Supermarkets are certainly convenient for getting everything at one location, but you can usually bag a better deal at local specialist stores. Local greengrocers often have fruit and vegetables cheaper than the supermarkets. They also frequently have bulk offers with whole trays of a particular variety at a bargain price. The bulk bargains might be close maximum ripeness, but they can be portioned and frozen. Your local butcher will also often be cheaper than the supermarket. You can get top quality cuts of meat and smallgoods at a much lower price per kilo. Butchers, bakers and greengrocers are often within walking distance of a supermarket. Check out the current prices on the supermarket's website before beginning your shopping trip at the small specialist store. Anything that you can't get cheaper at the specialist, you can then pick up from the supermarket with your other supplies. One of the greatest benefits of shopping at your local produce specialist is that you are helping a small family business survive the current crisis too. It's a win-win, and they will appreciate your support far more than the big conglomerates will.
Discount food outlets
Golden Circle Factory Outlets at Capalaba and Morayfield are a great place to shop for discount groceries. They stock cereals, tinned goods, soft drinks, juices, snacks for school lunches, toiletries, cleaning items, and some frozen products at hugely discounted prices. Some items are close to their best before date, but these will have even bigger bulk discounts. Keep an eye on their website for weekly specials. If you hold a government-issued pension or seniors card, you can save an additional 10% off at the checkout on certain days throughout the year.
Band together and buy meat in bulk
If you've got a large family or a good group of friends and neighbours, get together and share the saving on a bulk meat purchase that will last months. Banding together to buy "half a beast" can see everyone fill their freezers with a variety of cuts at a massively discounted price. Buying half a cow or half a lamb isn't as scary and labour-intensive as it sounds. It comes to you ready butchered in joints, steaks, fillets and mince to your requirements. You pay a price per kilo for the full-weight of the half-beast, which averages out over the varieties of cuts to be significantly cheaper than buying in portions. Price varies depending on the animal and the wholesaler, but can be as low as $8 per kilo. Ask at your local butcher or Google "half a beast bulk meat Brisbane" to find a deal that suits you.
Form a family co-op
We all know that it's cheaper per item to buy in bulk amounts, but that doesn't really help if you can't afford the initial bulk outlay or don't have the storage space for a carton of 60 toilet rolls. Form a family co-op to split the costs and share the savings! That 60-pack of toilet rolls is a lot more manageable when you are only paying a tenth of the price and taking 6 rolls. A family and friends co-op opens up the opportunity for huge savings if someone has a Costco membership card, or an ABN that makes them eligible for bulk purchase discounts at wholesalers. Even without the wholesale discount advantage, having someone to share supermarket "buy two for the price of…" or "buy one get one free" offers with can help.
Get cashback on your EFTPOS transactions
There are lots of bank accounts to choose from, but one that we we particularly like is the HSBC Everyday Global Account. This account gives you 2% cashback straight into your account on retail EFTPOS transactions under $100. When a grocery shop comes to more than $100, simply ask if you can split the payment and tap twice so that you don't miss out. It's capped at $50 cashback per month, but that's potentially $600 savings per year for families that make enough eligible transactions. Find out more about HSBC Everyday Global accounts here. (Note: This is not a sponsored endorsement, simply an account that our Co-Editor personally uses and recommends.)
More cheap groceries
There are more ways you can budget and save on groceries. Find out more here
Where to get free food in Brisbane
Foodbanks
There are a number of Foodbank locations in Brisbane offering free food parcels or heavily discounted groceries. You don't necessarily have to have a concession card or be in receipt of government benefits to benefit (we can all find it tough to make ends meet at times), but eligibilty criteria varies with each organisation. You might not get to choose the brands or variety of products, but you will be assured of several good quality meals to support your family. Click here for more information
Birthday free food
Everyone deserves a treat on their birthday, and these Brisbane vendors have come to the party! Free drinks, meals, snacks and treats are available at cafes, restaurants, ice-cream parlours, and so many venues! Click here for more information.
How to save money on fuel
The cost of fuel is so unpredictable and hard to budget for. There are ways to make buying fuel a little easier on the pocket.
7-11 fuel lock
Download the free 7-11 app and lock in the lowest price in your neighbourhood for 7 days! Wherever you are, the app will scan for the cheapest fuel at your nearest seven 7-11 servos, which you can then lock in for 7 days to use at ANY 7-11 service station. This is great if you know prices are about to go up, but payday is several days away. If you have driven to a location where prices are generally cheaper than closer to home, open up your app and lock in the low price ready for when you need to refuel. Tip: The 7-11 app also has offers and rewards for free drinks, cheap snacks, and meal deals, and allows you to collect Velocity reward points.
Supermarket spend and save
This one has been around a long time; when you spend $30 at Woolworths or Coles you can save 4c per litre at co-branded Woolworths and Coles service stations. At Woolworths, this is automatically added to your Woolworths Rewards loyalty card. If you shop at Coles or don't have a Woolworths Rewards Card (and why wouldn't you? – points are redeemed for cash!) it appears as a voucher at the end of your docket. At Woolworths service stations you can save an additional 4c off per litre when spending $5 in store. This is a great way to effectively get free milk (I always pick up 4 litres of milk when buying fuel, and the combined 8c discount is often more than the cost of one carton!). Similarly, Coles Express offers additional money off per litre when you meet varied minimum spend criteria in store.
RACQ eGift Card
Just like with the discounted grocery e-gift cards, RACQ members can also save 3% on Caltex-Woolworths eGift cards. Give this saving a boost with the additional 8c off per litre following the tip above! RACQ members can also save 4c per litre at participating PUMA service stations.
Fuel watch apps
Petrol Spy and Fuel Map Australia are great apps for keeping an eye on local fuel prices. Both offer a map with service station locations pinned and prices per fuel type displayed. In some cases the prices are crowd-sourced so accuracy is not guaranteed, but it's a great way to take note if prices are starting to go up, or come down, and where you are likely to make the biggest savings. Find the apps on Google Play or Apple App Store.
Cheaper transport options in Brisbane
Believe it or not, there ARE free and cheap transport options in Brisbane.
Translink
If you regularly use Translink public transport in Brisbane and surrounds (bus, train, ferry), using a go card is at least 30 per cent cheaper than a single paper ticket. Travel during off-peak times and save a further 20 per cent. If you're heading for a family day out over the weekend, children aged between 5 and 14 years travel free on Saturdays and Sundays. Find out more about these and other Translink free and cheap travel options here.
Free and cheap parking in Brisbane
Cheap and free parking in Brisbane does exist – you just have to know where and when to look. Whether you want free street parking in Brisbane CBD or cheap parking under cover, then we've got your list of where to park in Brisbane right here! Book your parking spot online for Secure Parking carparks and save even more when you use our Families Magazine discount code: FAMILIES. (Ts & Cs apply).
School transport assistance payments
Your family may be eligible for the School Transport Assistant Scheme, which helps with the cost of getting your children to school. If eligible, you would receive financial assistance whether they use public transport OR you drive them to school in your own car. Find out if you are eligible here.
Cab vouchers for people with disabilities
Did you know Brisbane City Council offers a service that will collect Brisbane residents and take them to their nearest shopping precinct for a fixed, low price? Council Cabs are significantly cheaper than regular taxi services and provide door-to-door, shared transportation. Discover if you are eligible here.
How to get a secondary scholarship to save money
There are lots of different scholarships available at certain Brisbane secondary schools, and they're not just for academics. If you would like to explore private secondary education for your child, but the cost is out of your budget, take a look at our tips for scoring a scholarship. Places may be available to children who meet academic, sporting, cultural, indigenous, or financial hardship criteria.
How to save on kids dental costs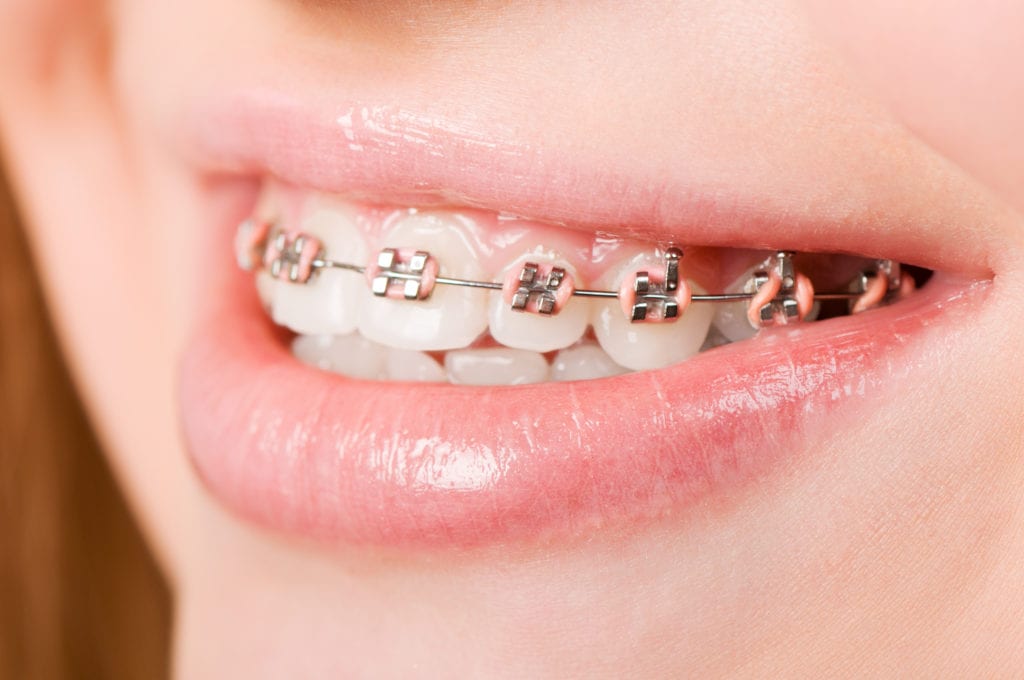 The Federal Government Subsidised Dentistry Scheme is in place so that some kids' dental services can be bulk billed. Not every child qualifies for bulk billed dentistry, but, if eligible, the benefit can be used for a variety of dental services. Find out if you qualify for bulk billed kids dentistry here. We even know how to get FREE braces in Australia.
How to save money on clothes and appliances
Let's go thrift shopping
Are you looking to expand your collection of children's toys or art and craft materials? What about some new t-shirts for the kids to get mucky in? Why not consider a trip to one of many Brisbane op shops. Thrifty, environmentally-conscious and usually quite cheap! What's not to love? Sometimes called Charity Shops, these bargain centres are a great way to save on the cost of living in Brisbane! Find an Op shop near you.
Outlet shopping
This isn't just for clothes – you can get factory-seconds and reconditioned whitegoods and appliances too. We all know that the fridge or washing machine will break at the most inconvenient time, but you don't necessarily have to wait for a replacement. Brand new goods that may have just a tiny scratch or dent can be bought at greatly reduced prices, or you can even get second-hand reconditioned goods delivered with a precious warranty. Find out how to save on clothes and appliances here.
Family support services and rebates
Did you know that they are over 40 Family Support Services & rebates on offer from various government departments. We took a detailed look last year and wrote a huge article rounding them all up. Find out more here
How to save money on kids needs including toys
Toy libraries are becoming more and more popular and easier to find across Brisbane. If you like the sound of not having piles of toys lying around that your kids are now bored with and never use, then why not consider a toy library?! All toy libraries are membership based; some have an annual charge, some are free. ALL are awesome and worth further investigation.
What is a toy library like?
Toy libraries vary from library to library. They may be located in the local scout hall or within the municipal library; have 20 member families or 1200; employ a staff member or rely solely on their members doing roster duty.
Toy libraries do have some fundamental characteristics, they:
Provide quality educational items for loan.

Are inexpensive (usually an annual subscription is charged).

Principally cater for younger children.

Have a range of items covering all stages of growth and development.

Provide an opportunity to meet other caregivers to share concerns, interact with others and make new friends.

Help parents and carers learn about the ages and stages of child development.

Usually open on set days and hours.
Cheap sporting activities for kids
Thousands of young Queenslanders are about to kickstart 2022 by lining-up for their favourite sport or activity with round six of the State Government's FairPlay vouchers now open. Sport Minister Stirling Hinchliffe said the Government was investing $7.5 million to help pay the club registration fees of up to 50,000 young Queenslanders from low-income families. There are many sports and activities to choose from including cricket, tennis, football, basketball, netball, scouts, roller skating, equestrian, calisthenics, canoeing, BMX, cheer-leading, and martial arts. Sports vouchers
Free activities in Brisbane
Tired of doing the same things all the time with the kids and looking for the best free family activities locally? You'll LOVE our guides on the best free kids' activities in SE Queensland. You may in fact be surprised by just how many awesome free things to do for families there actually is. In our guide on the best free things to do with kids, we've included art galleries, museums, workshops, awesome picnic and BBQ spots which have great playground equipment, loads of free swimming spots, bike tracks, interesting reserves and gardens, plus loads more. So if you're looking for free things to do with kids this weekend or even during the upcoming school holidays, check out our list of ideas. Now the only problem will be is trying to decide which of these free activities you'll do first! Find out about ALL the free activities across SE Queensland here
Discount codes and coupons for school holiday activities
We have divided our discount codes and coupons lists into 3 categories:
… because we know people travel further afield during the school holidays.
And we've taken the hard work out of searching for a bargain with these school holiday discounts for your family. We have compiled our favourite awesome discounts codes and coupons for kids activities and fun for your family. You can find out how to save money on school holiday activities here
Cheap date nights with your partner – under $20
Looking for affordable date night (or day) ideas for you and your partner? We've got you covered with 10 of Brisbane's best dates all under $20 per person! Check out these things to do in Brisbane at night. (We've not included drinks in our prices… that, my friend, is up to you and your 'booze budget' to reconcile!) As well as the awesome list of ideas below, we love the ongoing offers on Scoopon. At the time of writing there were wine tasting date nights, drive in movies, cinema tickets, city treasure hunts, escape rooms, cooking classes and sunset cruises that all fit into the under $20 per person categories. Find all the Scoopon deals by clicking here. Looking for vouchers for things to do in Brisbane at night? You can also check the Groupon deals here. Read the full article here
How to make extra cash in Brisbane
If you are making all the savings that you can think of and perhaps you just need to MAKE some extra cash, consider these ideas:
There you have it… our current list of ways to save money to reduce your cost of living in Brisbane. Did we list your favourite? Do you have a hot tip to share with us? Let us know in comments below!
This article was featured in Issue 52 of our printed magazine, June/July 2022.