How to Get FREE Braces in Australia | The No Cost Option for Braces
13/03/2018
Did you know that some families can access FREE braces for their kids teeth? This little known, free option will mean that the question 'how much do braces cost?' will not be one your family may need to ask. We investigated and found out how to get free braces in Australia for kids and adults.
How much do braces normally cost in Australia?
The cost of braces can vary greatly in Australia and it depends on a variety of factors! You will need to think about which type of braces you want. You can choose from Metal, Ceramic, Lingual and Invisalign.
The cost range for braces can vary greatly
There are many different vfgg8 Let's look at what is would cost for braces if you were planning on paying for braces in Australia:
Metal braces (traditional braces – top and bottom teeth): $4,500 to $8,000
Ceramic braces (top and bottom teeth): $5,000 – $8,500
Lingual braces (top and bottom teeth): $7,500 – $12,500
Invisalign : $4,500 – $9,000
The sad fact is that prices can depend on where you live – orthodontists in more rural areas may be less expensive than ones in larger cities – and may be at the orthodontist's discretion.
Give a Smile™ – how to get FREE braces in Australia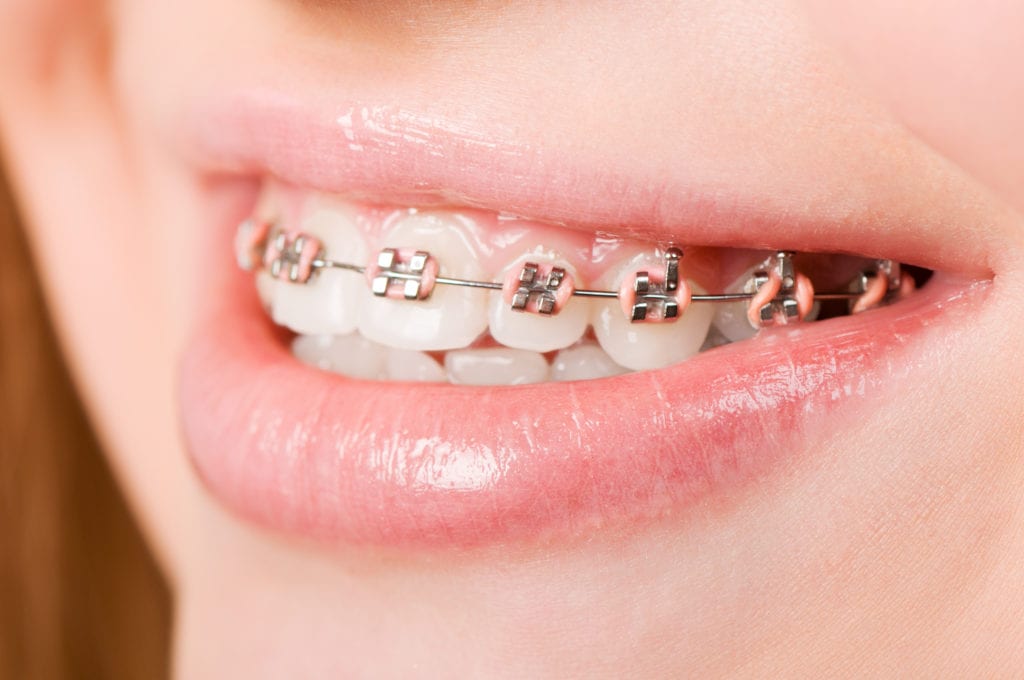 In Australia there is an organisation called 'Give a Smile'™ that offers free braces to lower income families across the country. Each Give a Smile™ orthodontist welcomes at least one patient per year into his/her practice to receive free braces. All work undertaken for every Give a Smile™ patient is done pro-bono (free) and with the highest level of care and professionalism.
To this day, the Give a Smile™ Committee runs the program with the invaluable help of a willing team of volunteers, generous supporters and, of course, the many Give a Smile™ orthodontists throughout Australia. Give a Smile™ celebrated its 10th anniversary in 2015 as well as celebrated the milestone of treating its 1500th patient in the same year.
Eligibility for free braces:
1. You need to be a Health Care Card holder or Pension Card holder.
2. You or your child must already be on the waiting list for orthodontic treatment in the public dental service of the state or territory where you live. Contact details can be found below.
NOTE: Patients are allocated to Give a Smile™ from the top of the public orthodontic waiting list.
You have the choice of having the treatment done either through the Give a Smile™ program or in the public dental health system.
Should you accept the offer of treatment through Give a Smile it will be performed by a specialist orthodontist in his/her office.
If you live in SA, WA or Victoria, your state health department requires you to pay a fee (co-payment) for your orthodontic treatment.
If you live in SA, WA or Victoria – and if you accept treatment through Give a Smile™ – the relevant co-payment must still be paid. However the payment is made to the Give a Smile™ Trust (details will be supplied).
How to get on the public waiting list for orthodontic treatment
Remember to gain access to free braces, you must be Health Care Card holder or Pension Card holder AND you must be on the public waiting list for orthodontic treatment. To do this you need to contact your relevant state and territory dental health service for further information. These waiting lists can vary in length and can be 2 years or longer, so get started now!
ACT
Dental Health Program
GPO Box 825
Canberra ACT 2601
Tel 02 6205 1088
NSW
Department of Orthodontics
Sydney Dental Hospital
Tel 02 9293 3388/89
NT
Oral Health Services NT
PO Box 40596
Casuarina NT 0811
Tel 08 8924 6470
QLD
Oral Health Unit
GPO Box 2368
Brisbane QLD 4001
Tel 07 3328 9873
SA
SA Dental Services
Frome Rd
Adelaide SA 5000
Tel 08 8222 8276
VIC
Dental Health Services Victoria
720 Swanston St
Carlton VIC 3053
Tel 03 9341 1000
WA
The Oral Health Centre WA
17 Monash Avenue
NEDLANDS WA 6009
Tel 08 6457 4400
Benefits of braces
Overall, the decision to get braces is your own. There are many benefits of getting braces. They can help prevent future gum disease and damage to teeth. They can straighten teeth, close gaps in teeth, and better space out teeth, all resulting in a more confident smile.
Straight teeth help an individual more effectively bite, chew, and even speak. They can help prevent future discomfort and weakness due to misalignment of teeth or bite. They can also make you feel better about both your oral health and your appearance.
How to tell if your child needs braces?
Your child's big front teeth have just come through and as they've been growing, you're watching and wondering… will my child need braces? If this sounds like you, you probably have a million questions about when to start the process, how much it costs, how long the braces will be on for… just to name a few. We personally checked out the process of getting braces in Brisbane and wrote a review (with video) here.
What a great way to save on the cost of living.
37 responses to "How to Get FREE Braces in Australia | The No Cost Option for Braces"