Birthday Party Venues Brisbane for 16 Year Olds
20/03/2018
If you're chasing birthday party venues for 16 year olds (aka sweet 16 birthday ideas) and feeling frustrated, we've got a list of some great places you may not have considered. Read on to find some Brisbane based 16th birthday party ideas for your daughter or son. They might so they might just have the time of their lives!
Birthday party venues in Brisbane for 16-year-olds
16 year old parties are different beasts from the more childish parties that came before them. You're going to (probably) be dealing with attendees of 16 year old girls and 16 year old boys, there may be the threat of bringing in alcohol and there is definitely going to need to be appropriate adult supervision.
For these reasons, hiring a birthday party venue Brisbane for your 16 year old might be the best bet. These places have security, they often have catering, they have a very strict perimeter set up and there is ample lighting and opportunities for supervisors to keep an eye on all the action.
Venues for 16th Birthday Parties in Brisbane
Strike Bowling Bar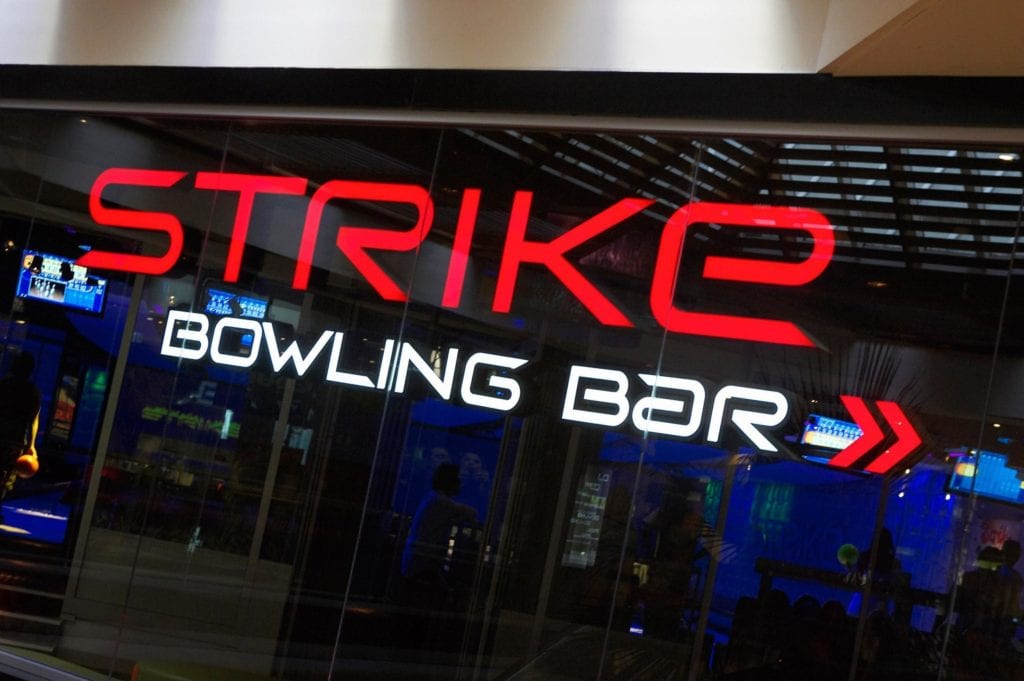 Strike Bowling Bar is a great choice for a sweet 16 party. There's music pumping, it's in the city and it's really fun. Many sixteen year olds will get a kick out of the 'grown up but little kid' vibe. This is definitely a great choice if your sixteen year old is more on the active side rather than the 'too cool' teen. We give it the thumbs up! Click here for more information.
Go karting
Satisfy young speed demons with a trip to the track. Not just for horse racing, Eagle Farm is now home to Go Karting Brisbane which features 400m of adrenaline-pumping action and karts that speed up to 70kph. Kingston Park Raceway delivers on the ultimate fun and thrill of go kart racing that is suitable for the whole family.
Brisbane Segway Tours
There are many companies that offer you the opportunity to ride a segway on a guided tour to see our beautiful city.
Kangaroo Segway Tours offer guided Brisbane segway tours for ages 12+. They have short tours from 45 minutes to longer tours that run at 2 hours 15 minutes. They offer various routes that allow you to choose either: extreme hills and fun thrills, rip up Brisbane's heartbreak hill (Ivory Lane) over The Story Bridge and take on Kangaroo Point Cliffs or they have easier beginner routes, more relaxed to suit your ability and desire. Prices start at $49 and you can visit their website for more information here.
Riverlife Segway Tours offer guided tours from 25 minutes up to 1 hour in duration. They require kids to be a minimum of 8 years old for their obstacle courses and 12 years old for tours. They offer tours that include the Story Bridge, South Bank, The Botanic Gardens and the Brisbane River. Prices start at $39 and you can visit their website for more information here.
X-Wing Mini Segway Tours offer guided Brisbane segway tours of 30 minutes, 45 minutes, 1 hour and 75 minutes in duration in both South Bank Parklands and Roma St Parkland. Remember, you'll need to book in advance to ensure your preferred day and time are available. They also offer gift vouchers that would make a fantastic Christmas or 16th birthday present for that special someone! We did a little review here. You can visit their website for more information here.
QPAC – why not treat them all to a show
There's nothing quite like watching a story unfold right in front of you, so why not take the kids out to the theatre? You can read all about our QPAC experience here and find out what's on here. Theatre tickets would make a great gift for a 16 year old girl or a 16 year old boy.
Victoria Park Golf Complex, Herston
Trying to please a gaggle of unruly teens? A round of Victoria Park's putt-putt is just the solution. The 18-hole mini golf course weaves around rocky terrain and features sand, water traps, crazy bridges and swinging poles all to add to the excitement. The follow that up with gourmet pizzas from their wood fired oven and you will be 'parent of the year'. Check out their bistro and prices here.
Horse Riding
Kids of all ages love horses and hore riding. Why not check out one of the MANY horse riding venues around Brisbane for little kids and older teenagers? We've covered a huge selection of horse riding in Brisbane right here, on the Gold Coast here and Toowoomba here. Your sweet 16 year old will be spoilt for choice!
Riverlife Adventure Centre, Kangaroo Point
If the kids are looking for something a little more adventurous, take a trip to Riverlife, nestled below the Kangaroo Point Cliffs. Here you can book a guided rock climb, abseil, Segway tour and kayak or even hire a pair of roller blades to explore at your own pace.What a fun party idea for them! Find them here.
Tree Top Challenge, Thunderbird Park, Mt Tamborine
Get fit while having fun at the same time with the high ropes course at Thunderbird Park! For teens that like to push the boundaries (so, like ALL of the teens, #amiright?), why not push them to test themselves and put their money where their mouth is…. you can find out more here.
Have your own party at home
Having a party at home (or at a hired hall) is a classic tried and true option. However, we'd like to let you know about the following should this be your choice.
Read up on the laws regarding alcohol and minors are your responsibility.
Be wary of word getting around on social media about the party.
Seriously consider investing in SECURITY. It sounds excessive but it could make the difference between a fun night and ending up on the news the next day.
Birthday party venues Brisbane 16 year olds. Any other ideas?
Have you been to or hosted a great sweet 16th in Brisbane? Where did you have it? We'd love to know! Share in the comments.