Things to do on a Saturday – Your best picks for family-friendly fun!
14/04/2018
Searching for 'things to do on a Saturday'? We got 'em! We did this today and it was an awesome FREE day out in Brisbane. Take your family or take your visitors, this Brisbane day out is suitable for all ages!
Things to do on a Saturday in Brisbane
Saturday's a bit of a weird day, isn't it? You're coming down from the busy week whilst darting about doing weekend sports. You want to make the most of the time off (because Sundays always seem so cruelly short) but you really don't know if you can be bothered going too far. And why would you when there's so much to do in your own backyard?
We've compiled a list of things to do on a Saturday … because we did them!!
We start with a scheduled day out in Brisbane and end this article with a long list of ideas… if 'our day out' doesn't float your boat (pun intended).
A Saturday outing that is 100% FREE for families
We LOVE this day out in Brisbane. Pack a picnic lunch, including morning and afternoon tea and follow this schedule for a fab, free day out in Brisbane on a Saturday (or Sunday really!)
Parking at New Farm – free
Playground at New Farm Park – free
City Hopper – free
South Bank water park and playground – free
City Hopper from South Bank back to New Farm – free
New Farm Park playground
9am – Drive to New Farm Park and choose a parking spot on Brunswick Street alongside the park. Check out the map below to find the playground, parking and ferry terminal
The playground at New Farm Park is a favourite for families. It is just a short walk across the park if you parked on Brunswick Street. It can get busy on a Saturday, so take our advcie and do go early!
Families Tip: You can, of course, park anywhere close to the park, but if you plan on catching the City Hopper, the the Brunswick Street parking option is free and about half way between the playground and the ferry terminal.
Families Tip: If you don't have little kids with you, head over the the Brisbane Powerhouse and check out the Saturday markets or grab a drink or snack at the Watt Bar (obviously not free!).
10.30am – Pause for a snack break that you have packed in your backpack to rehydrate the kids and collect them together to walk back to the car to collect your swimmers. Walk down to the end of Sydney Street (about a 10 – 15 minute walk from where you parked the car – recheck the map above) to hop on the FREE City Hopper to South Bank.
FREE City Hopper Ferry Ride to South Bank
11.00am – City Hopper ride to South Bank – arrive 11.37 and walk over to Riverside Green playground and South Bank swimming pools.
Swimming at South Bank
12.00pm – 1.30pm – swimming at South Bank and picnic lunch. This is one of our favourite things to do on a Saturday! And we love that they amazing venue is FREE!
1.50pm – Jump on the City Hopper at South Bank to head back to Sydney Street in New Farm. Arrive at New Farm City Hopper stop at 2.27pm. (Find all the times for the FREE City Hopper here)
2.30pm – Walk back to Brunswick Street to pick up the car and head home!
Looking for a longer day out?
Bonus Activity: Instead of jumping on the City Hopper after your swim at South Bank to head back to New Farm, you can walk across the Goodwill Bridge from South Bank to QUT Gardens Point Campus and check out QUT's The Cube. Find out more here.
Then walk over to Eagle Street Pier to pick up the City Hopper back to New Farm.
Staying in the city until the sun goes down (psst – we recommend an overnight stay at Royal on the Park!)? Check out the City Lights Installations at QUT Gardens Point too! Click here.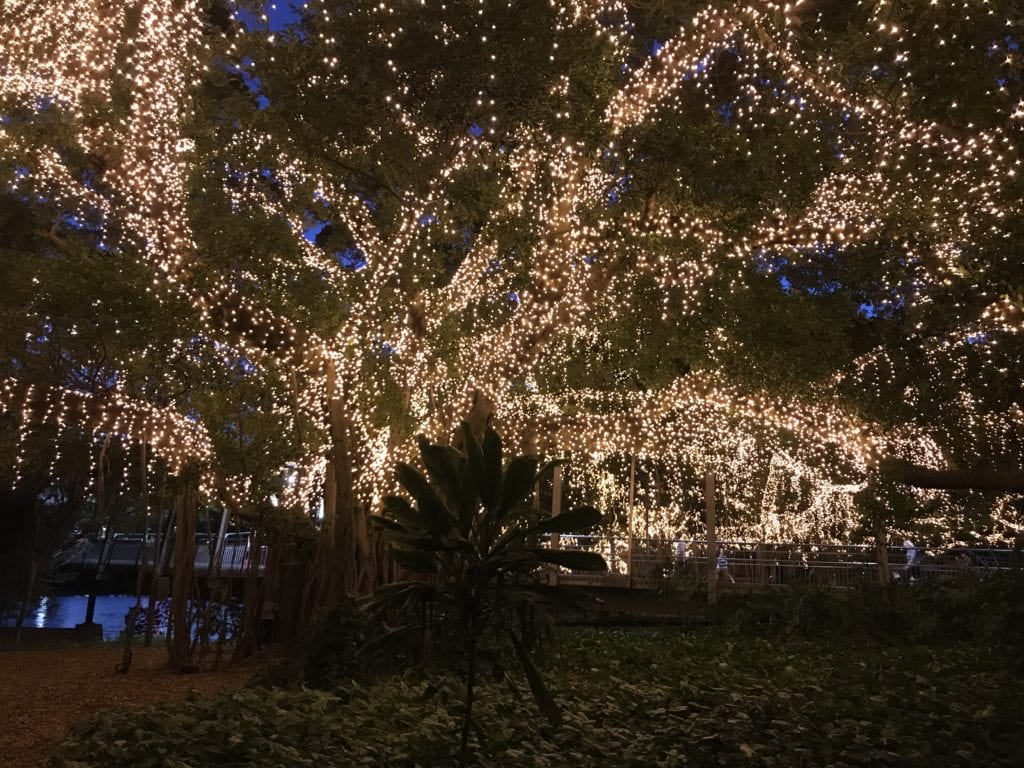 Still looking for MORE things to do on a Saturday?
Hopefully this list can help take some of the 'huh?' out of the decision making process. We think these are the best things to do on a Saturday regardless of your location. Some of these require a bit of cash but many of them are free or cheap. Sounds perfect to us!
Without further adieu the rest of our suggestions for things to do on a Saturday in Brisbane …
Bike Riding / Skating / Scootering
We've got a brief list of the best bike paths in kids for Brisbane but there's so much more than that! Brissie also has a number of great skate parks as well.
Federation Walk on the Gold Coast is a great choice, as are any number of awesome GC skate parks.
Make a splash!
Don't have your own pool? No worries! Here's where to find the best public swimming pools in Brisbane.
And don't forget the Gold Coast!
We've also got:
Climb a tree!
Wait, what? One of our FAVE things to do on a Saturday is some real old-school parenting and actually let kids go outside and BE kids! Here are our favourite climbing trees in Brisbane but you've probably already got heaps nearby.
Things to do on a Saturday
Here are the rules for an awesome Saturday with your kids:
Good food
Good laughs
Good times spent together
There's no need to spend big bucks or to plan anything outlandish. Step outside and see what you can find close to home! Enjoy!