Home
›
State Secondary & P-12 Schools
Kelvin Grove State College | Parent Fact Sheet
23/12/2017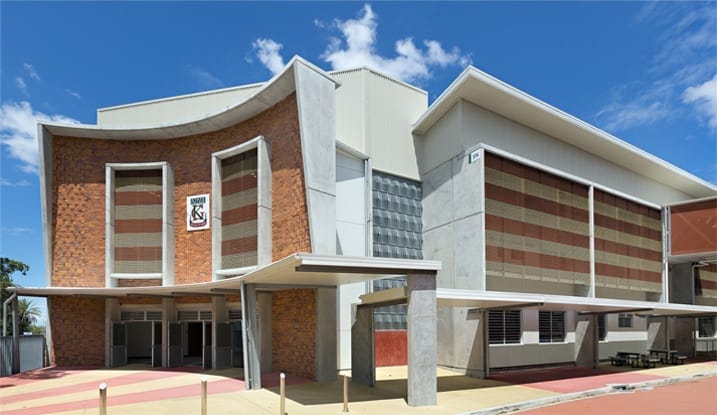 For Brisbane School Open Days – click here
Kelvin Grove State College offers your child a unique opportunity to thoroughly immerse themselves in a rich learning environment designed to appeal to a wide variety of learners. Could this be the perfect school for your child?
Why choose Kelvin Grove State College?
Kelvin Grove State College is a one-of-a-kind learning environment. 2002 saw the amalgamation of Kelvin Grove State High School and Kelvin Grove State Primary School to form a new school that offered high quality schooling for girls and boys from prep to year 12.
The school itself is divided into Junior, Middle and Senior so that students at different stages on their learning journey are offered specialised resources, teachers and learning environments best suited to their needs.
A unique feature of Kelvin Grove State College is that it includes within its boundaries a wide variety of 'Schools of Excellence'. Students participating in these programs must pay for them (the rest of the schooling is free as per the state system). The Schools of Excellence are as follows:
Engineering Technology School of Excellence (11-12)
Queensland Aviation School of Excellence (10-12)
Queensland Dance School of Excellence (3-12)
Queensland Golf School of Excellence (4-12)
Queensland Football School of Excellence (6-12)
Queensland Tennis School of Excellence (5-12)
Art and Design School of Excellence (11-12)
Music School of Excellence (3-12)
What extra-curricular activities can Kelvin Grove State College offer my child?
Kelvin Grove State College is in the enviable position of being able to offer students a very wide range of extra-curricular activities. They include:
Sport. Carnivals between competing houses (swimming, cross country and athletics). Futsal. Basketball. Soccer. A variety of fixture and representative opportunities.
Music. Instrumental music program and choral opportunities are available to students.
Cultural. A wide variety of art and drama opportunities exist alongside a number of student clubs like chess and debating.
What are the public transport options to Kelvin Grove State College?
As a result of its close proximity to the Brisbane CBD, there are a wide range of public transport options that service Kelvin Grove State College. Peak hour and traffic restrictions can play a part in making drop off and pick up problematic so, if you or your child will be driving, it's best to familiarise yourself with the area and with the signed parking areas.
What are the school fees at Kelvin Grove State College?
As Kelvin Grove State College is a state school, there are no term-based school fees. There are, however, a variety of costs associated with tuition.
Kelvin Grove State College is a very popular school with many out-of-catchment families showing interest. If you'd like to check your own state school catchment area, you can do so here. 
For Brisbane School Open Days – click here