10 Birthday Present Ideas for Kids in Brisbane
7/09/2015
Are you looking for different birthday present ideas for kids? Most kids in Australia want for very little. They have so much stuff!! In fact some might argue that they have TOO much stuff!! So if you are looking for some ideas for kids presents – looking for ideas around what you can DO instead of what you can BUY for birthday present ideas, check out some of these local places to go for a kids birthdays around Brisbane.
Get up close with the animals at Australia Zoo
Book in for an 'animal encounter' where you can take a walk with a tiger, pat a red panda or even feed a zebra! There are many animals to choose from, and many more opportunities for photos. These are great birthday present ideas…
Find out how to get FREE & cheap Australia Zoo tickets here
See the latest showing at QPAC
Perhaps you have an aspiring dancer in your midst, or a next generation arts admirer. Bring your child along to the Queensland Performing Arts Centre to enjoy the type of creative displays which will be remembered for a lifetime.
A day out to the theme park
You would be hard-pressed to find a child who didn't enjoy the excitement of Queensland's theme parks. Choose from Seaworld, Dreamworld, Movie world or Wet 'n' Wild to name a few. With giant water slides, rollercoasters, animals and movies there is an endless supply of fun- the kind of fun that will ensure a long day of laughter. (Just make sure to pack some water and sunscreen!)
Find out more about Dreamworld for kids here
Horse riding around Brisbane
Kids and animals tend to bond instantly, so a horse riding expedition in the countryside will provide your child with an extra special experience. A day lesson should be enough to both reward your child and ignite their passion for the great outdoors. Find all the local ones listed here.
Flipside Circus
Take jumping on the trampoline to the next level. Flipside hosts parties and also provides one off weekend workshops for kids and their families. Catering to all ages there is something to spark the heart in everyone. Choose a session to suit your child's skill level and go from there! Read our review here.
Indoor rock climbing
For those active kids or children who have been searching for a fun way to get active, indoor rock climbing could be the ticket! Building strength, agility and flexibility alongside friendships, determination and resilience, this sport can take you outdoors and into some of the most beautiful parts of the world. There are many indoor climbing gyms to choose find your closest one here.
Kingston Park Raceway
Go-karting is always an adrenalin rush! If that is just what your child is after, then Kingston Park Raceway should be just what you need. Take your kids down for some excitement while simultaneously helping them to improve their coordination as a future driver.
Ice skating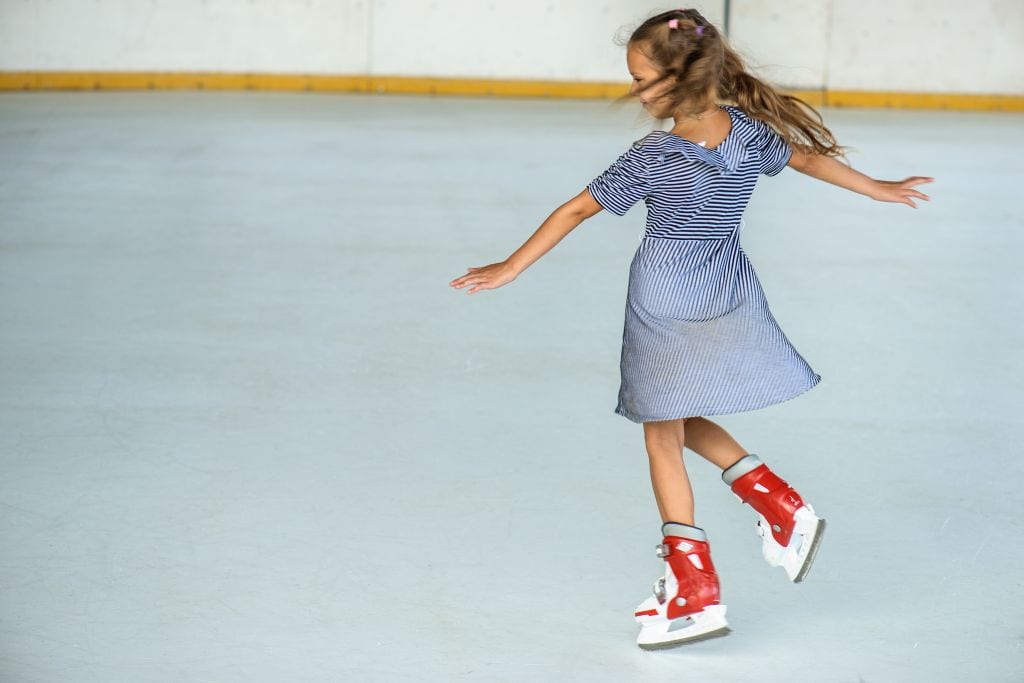 If your kids enjoy a bit of roller skating than they will probably love to try ice-skating. Better than a frozen lake with bumps and potholes, an indoor skate rink is smooth and ready for beginners to cut some lines on the ice. There are two ice rinks in Brisbane. Find out more here.
Mini-golf
Playing a game of putt putt golf is something all ages can enjoy. It is also an excellent way for kids to learn the rules of golf. Victoria Golf Park has an 18 hole course ready for you and the kids to try out. Find out about their family friendly bistro here.
You can find more places to play Crazy Golf, Mini Golf and Putt Putt in Brisbane here.
Bowling alley
Enjoy being a family and a team while playing a game of 10 pin bowling. Find out when the alley will be turning the blue lights on and the music up to really enjoy the party atmosphere while you play. Try out Aspley 10 Pin Bowls or Strike Bowling.