If you are looking for a kid's high tea Brisbane style, we've got you covered!!
We've sipped our way through some of the best high tea spots for kids in Brisbane. Have a look at our list of the best places for high tea for kids in Brisbane and check out the high tea Brisbane deals we've found for you too!
Families Tip: Looking for a great high tea that is discounted? *Try any one of these! Click here.
High tea Brisbane north
If you are on the northside of Brisbane and looking for a high tea for you and your kids, check out these places for high tea in the northern suburbs:
Darling & Co.
There's something so refined about a high tea. Napkins. Doilies. Dainty sandwiches. Endless teeny tiny tarts. If you've got a child who is looking for a refined eating experience then it's high time you took them to high tea! We've collected nine of the best spots that are family-friendly. Pip pip, darlings!
Address: 157 Given Terrace, Paddington
Phone: 3051 7666
Website: click here
French & Mor, Albany Creek

French & Mor offer a very special high tea experience for kids in Brisbane. They will be able to take part in a tea quite similar to an adult celebration but for a reduced price. Gorgeous china and gravity-defying tiered cake stands house the most beautiful and delicate of offerings. Sandwiches, gateaux, pastries and more await your little connoisseur. Find French & Mor here.
Address: 2 Dawn Rd, Albany Creek
Phone: 3264 1555
Kids' high tea at Tiffany's, North Lakes
Brisbane kids can have a wonderful high tea experiences at Tiffany's, particularly those in the 5-10 year bracket. There are a few sittings each day and you can also order food on the day. The Princess High Tea involves ham and egg sandwiches, sweet petite biscuits (don't forget the macaroon!) and a choice of drinks. It's also only $12 for little ones so a great choice for the budget conscious. You can choose whether to join them for a Devonshire Cream Tea ($13.50), a High Tea for Two ($29 pp) if you're taking a partner or friend or you can just order from their main menu or choose something yummy from their cake cabinet. Find out more about Tiffany's here.
Address: Shop 2/27 Discovery Drive, North Lakes
Phone: 3204 5657
High tea Brisbane city
Want a special treat with the kids? Try these high tea places Brisbane city.
Kids high teas at Bacchus Restaurant Rydges South Bank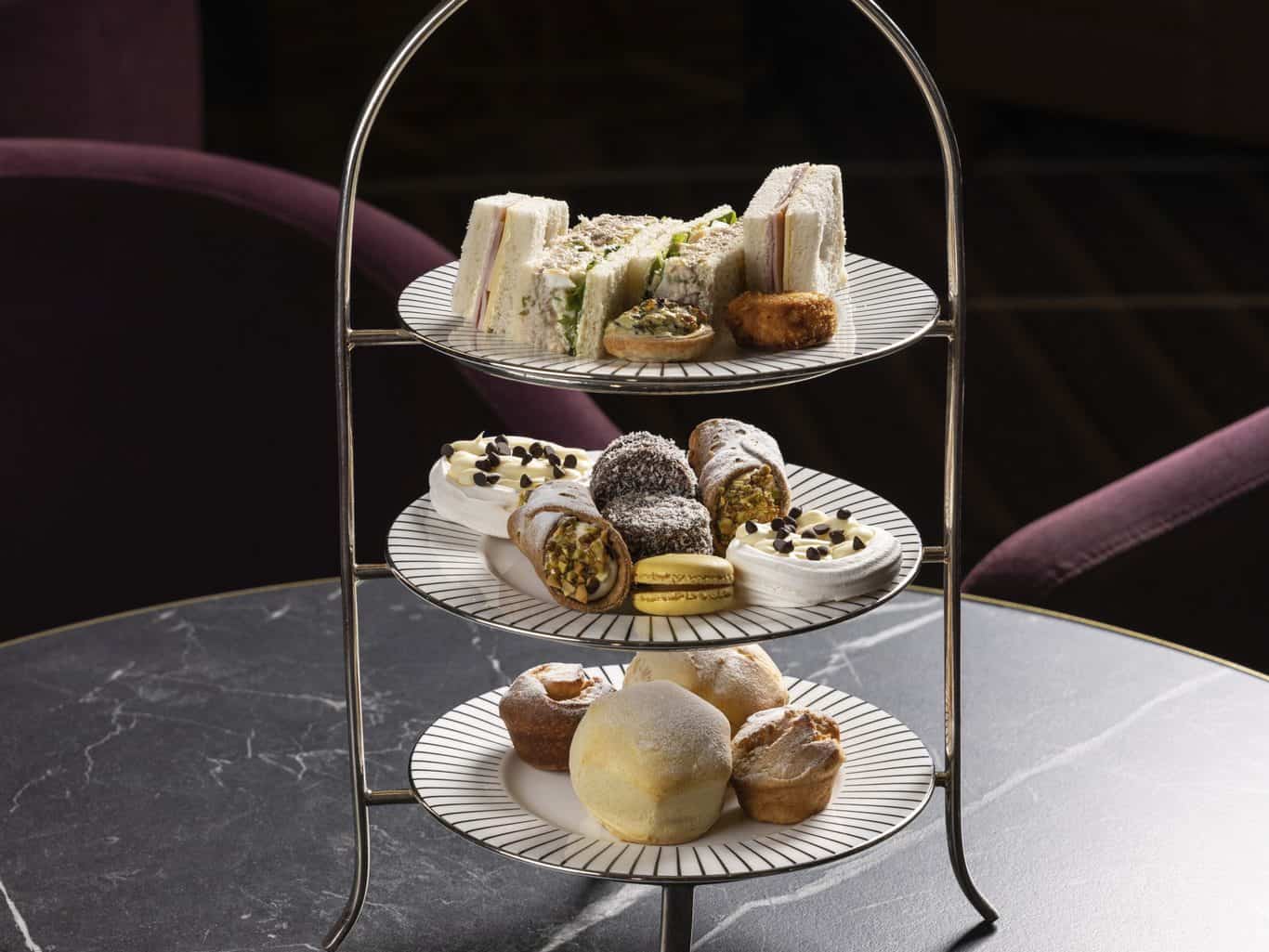 The elegant dining room also serves children's high teas on Saturdays and Sundays from 1pm. The menu offers delicious food like egg, watercress & tuna sandwiches, ruby chocolate & raspberry Madeleines, scones with jam & cream, and so much more, all for $35. This is on our 'to do list' and we will report back once we have so we can tell you what it was like!
In the meantime you can take a look at the high tea menu here.
Keri Craig Emporium, Brisbane city
High tea, high style, high society! Keri Craig Emporium is as Brisbane institution and THE venue to take kids for their very first high tea experience.
The children's high tea (for 12 and under) offers sandwiches of your choice (ham, chicken or Vegemite), a baby scone with jam and cream, a chocolate freckle with tea cake and a strawberry, a sausage roll and a milkshake or orange juice! At only $29.95 per head this will make a lovely occasion without breaking the bank. Find more about Keri Craig high tea here.
Address: Lower level Brisbane Arcade, Queen Street Mall
Shingle Inn City Hall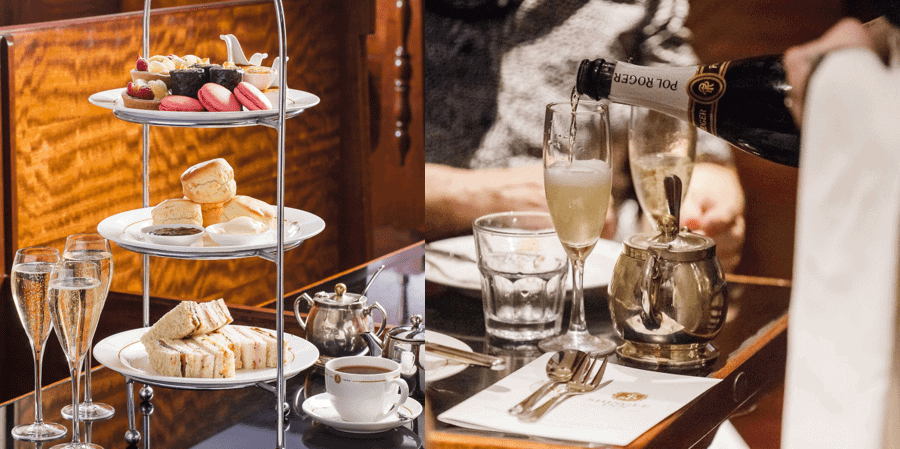 Celebrate with high tea at the oldest and most loved café in Brisbane; Shingle Inn. Established in 1936, Shingle Inn instantly developed a strong reputation with locals, renowned for its all-day menu, delicious coffee, high-tea, decadent sweet treats and famous cakes.
Today, the Shingle Inn exists relocated and restored within another Brisbane icon, City Hall, allowing future generations to experience the grandeur of Shingle Inn as it was over 80 years ago.
Bookings required. Please book online here or contact the store direct on 07 3210 2904.
High teas Brisbane Southside
Our favourites on the southside are:
Redlands RSL kids high tea
A special high tea experience just for the kids that is sure to make them feel like royalty!
Enjoy a selection of delicious treats that have been specifically crafted for young palates, including finger sandwiches, freshly baked scones with jam and cream, a range of sweet treats, and savoury mini beef pies and sausage rolls. Choice of drink includes a milkshake, hot chocolate, juice or soft drink.
Their kids high tea experience is perfect for birthday parties, special occasions, or just a fun and memorable day out. Please note that for every 5 kids high tea, 1 adult must purchase a high tea package (traditional or deluxe).
For children aged 12 years and under – $15
Find out more about the RSL's kids high tea here.
Shingle Inn, suburban locations
Who remembers visiting the Shingle Inn as a child? They're still around and still serving incredible high tea for Brisbane kids and their families. Their Kids High Tea is $12.50 per head and includes a mini sausage roll and ribbon ham sandwich together with a Spotty Cookie, marshmallow stick and a kids milkshake or babychino.
Visit their website to find your closet location.
Looking for a great high tea that is discounted? *Try any one of these! Click here.
High Tea Brisbane style with your kids
Have you had a delicious, child-friendly high tea experience that we've missed? Make sure to let us know in the comments! Pinkies up, darlings!