Kids love to be outdoors so we've been focussing on improving our own outdoor areas and exploring local Brisbane nurseries. We're hooked! When looking for a great garden centre Brisbane has so many to choose from, so we've spent a fun few days exploring as many as we can. Green thumbs are contagious, and with the Families Magazine team spread all over the city we've covered the ground to find ground-cover near you.
From native nurseries to retail garden centres, we've discovered Brisbane nurseries have a lot to offer. We've found Brisbane garden centres with on-site cafes, playgrounds, gift shops, wildlife, workshops, school holiday programs, picnics, mazes … we could go on, but I don't want to take up too much of your thyme! With no further encourage-mint from us we'll leaf you in peas to discover these Brisbane nurseries that are perfect for family days out. And no more plant puns, I promise – thistle be the last one!
Nurseries Brisbane North
If you live north of the river there's a plant nursery Brisbane northside to suit your needs. We loved that we were able to find native nurseries and garden centres with playgrounds and lawns to keep the kids busy. There were plenty of fabulous options for lunch too! Try these Brisbane northside nurseries.
Eden Gardens | Carseldine
The beautiful Eden Gardens at Carseldine has an extensive range of indoor and outdoor plants to brighten up your home and garden. The Dragonfly Cafe offers a dining experience akin to eating out in a tropical paradise, and includes a special menu for kids.
There's a small play fort on site to keep the kids happy, and the garden centre regularly hosts workshops for kids and adults.
What you will find at Eden Gardens
Extensive plant nursery
Playground
Cafe
Find out more about Eden Gardens Carseldine here.
Address:
1657 Gympie Road, Carseldine
Opening hours:
8:30am-5pm daily (hours may vary on public holidays)
Vend | Nurseries in Virginia
VEND in Virginia is not just a nursery, but an indoor marketplace where you can lose yourself amongst over 80 local shops selling everything from plants and seeds, to gifts, homewares and antiques.
Green-thumbed visitors will find a range of succulents, cacti, indoor plants, hanging baskets, ferns, seeds, and terrariums to brighten the home and office. The whole venue is kid and pet-friendly, with well-behaved leashed dogs welcome in the market and VEND Cafe. VEND Cafe offers meals made with local produce and includes a kid's menu and vegetarian and vegan options.
If you're looking for nurseries in Virginia, VEND is well worth a visit – check out our VEND review!
VEND in Virginia has
Over 80 indoor market stalls
Child- and pet-friendly cafe
Local Produce
Workshops
Find out more about VEND here.
Address:
1768 Sandgate Road, Virginia
Opening hours:
8am-4pm daily
Kumbartcho Sanctuary and Nursery | Eatons Hill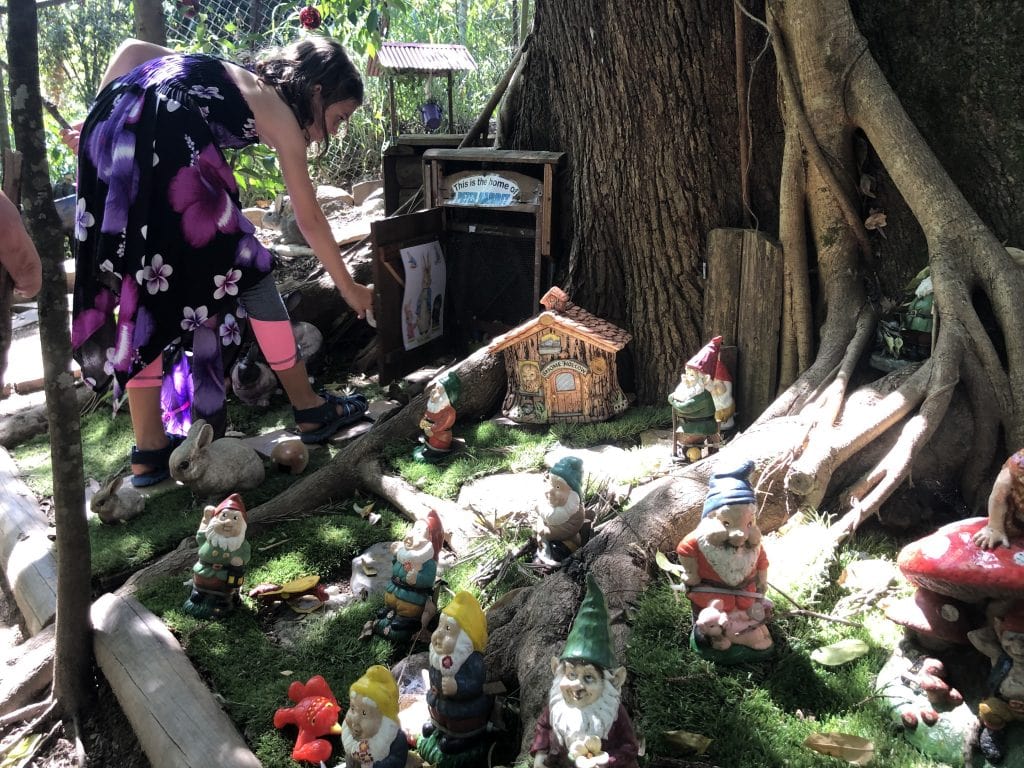 Kumbartcho is a sanctuary for plants and wildlife with walking tracks, a playground, and native plant nursery on site.
The plants at the native nursery are incredibly cheap to buy, and mainly indigenous to SE Queensland. Kumbartcho Nursery is also a wholesale nursery – perfect if you have a large garden to establish.
The playground is fenced on three sides, with the fourth side bounded by the Sanctuary. It has a cute cottage styled cubby as well as the usual climbing equipment and swings you would expect, and a BBQ picnic area.
Your kids might also enjoy a visit to the Kumbartcho Environment Centre. Housed in what was the entrance to the old Bunya Zoo, Kumbartcho Environment Centre has a nocturnal house, aquariums, and hands-on activities for the kids. Snacks are also available to purchase, but there is no cafe on site.
What you will find at Kumbartcho Sanctuary and Nursery
Native Nursery
Playground
Walking trails
Picnic and BBQ Facilities
Environment Centre
Find out more about Kumbatcho Sanctuary and Nursery here.
Address:
15 Bunya Pine Court, Eatons Hill
Opening hours:
9am-4pm Tues-Fri; 8am-12pm Sat & Sun; closed Mondays and public holidays
City Farm Nursery | Windsor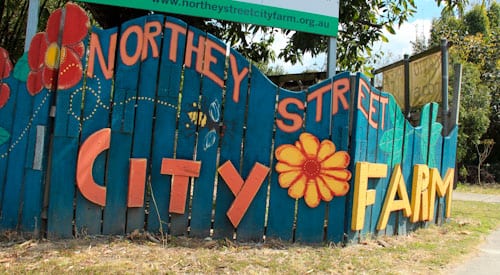 City Farm Nursery is part of the Northey Street City Farm, home of the Northey Street Markets.
The focus of City Farm Nursery is in providing edible plants for sustainable and organic gardening. Selling bush tucker plants and organic veggie seedlings, City Farm Nursery also supplies native bee hives, insect hotels, bat and possum boxes, aquatic and edible water plants, fruit trees, composting worms and all you need to help your garden flourish.
This Northey Street Nursery also runs regular workshops and school holiday programs.
City Farm Nursery has
Native plants
Workshops and school holiday programs
Organic farmers market (Friday night and Sundays)
Find out more about City Farm Nursery here.
Address:
16 Victoria Street, Windsor
Opening hours:
8:30am-12:30pm Tue-Sat; 6:30am-12:30pm Sun; closed Mondays
Brookfield Gardens | Brookfield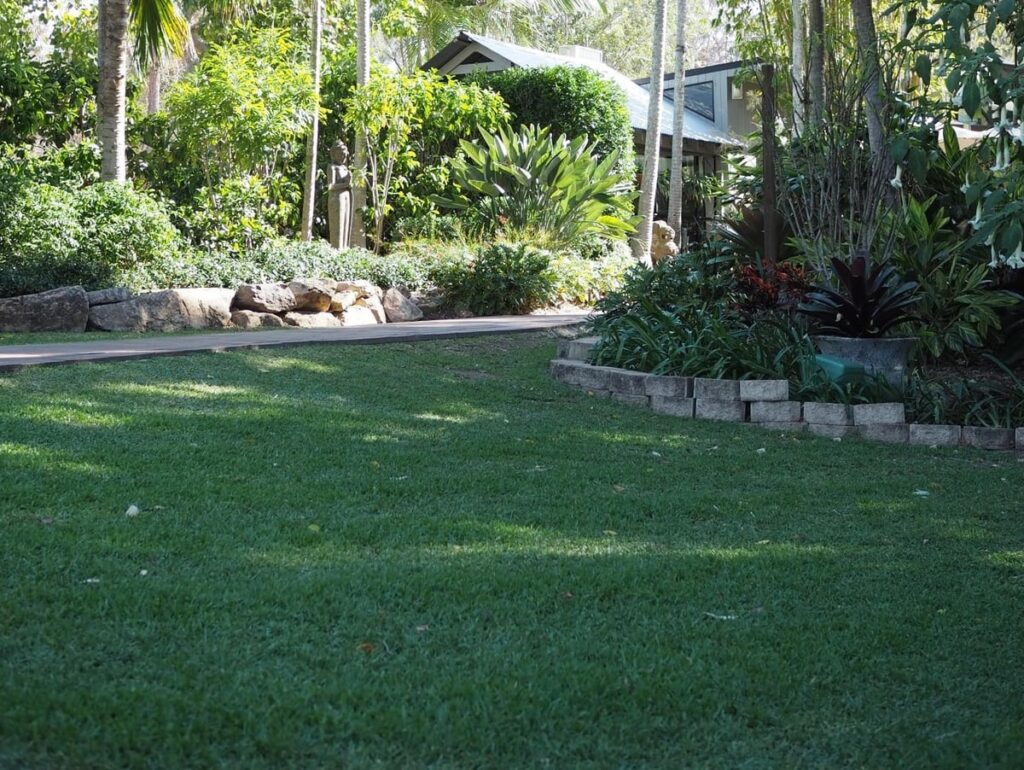 Bookfield Gardens, also referred to as Brookfield Nursery or Brookfields Garden Centre, is a beautifully landscaped centre with many areas to explore. The Nursery sells a range of hard-to-find specialist plants as well as garden favourites. The Greenhouse is like a jungle, filled with tropical plants, terrariums and hanging baskets. There is also a sustainable organic Kitchen Garden where every plant and flower is edible, and a Potting Shed holding regular classes and workshops for kids and adults.
Brookfield Gardens is also home to Wild Canary, a delightful on-site bistro. Wild Canary doesn't have a kids menu but does offer child-friendly portions for smaller appetites. It's pet-friendly too, welcoming well-behaved leashed dogs. While you relax with your coffee, the kids can burn off some energy running around on the nearby lawn.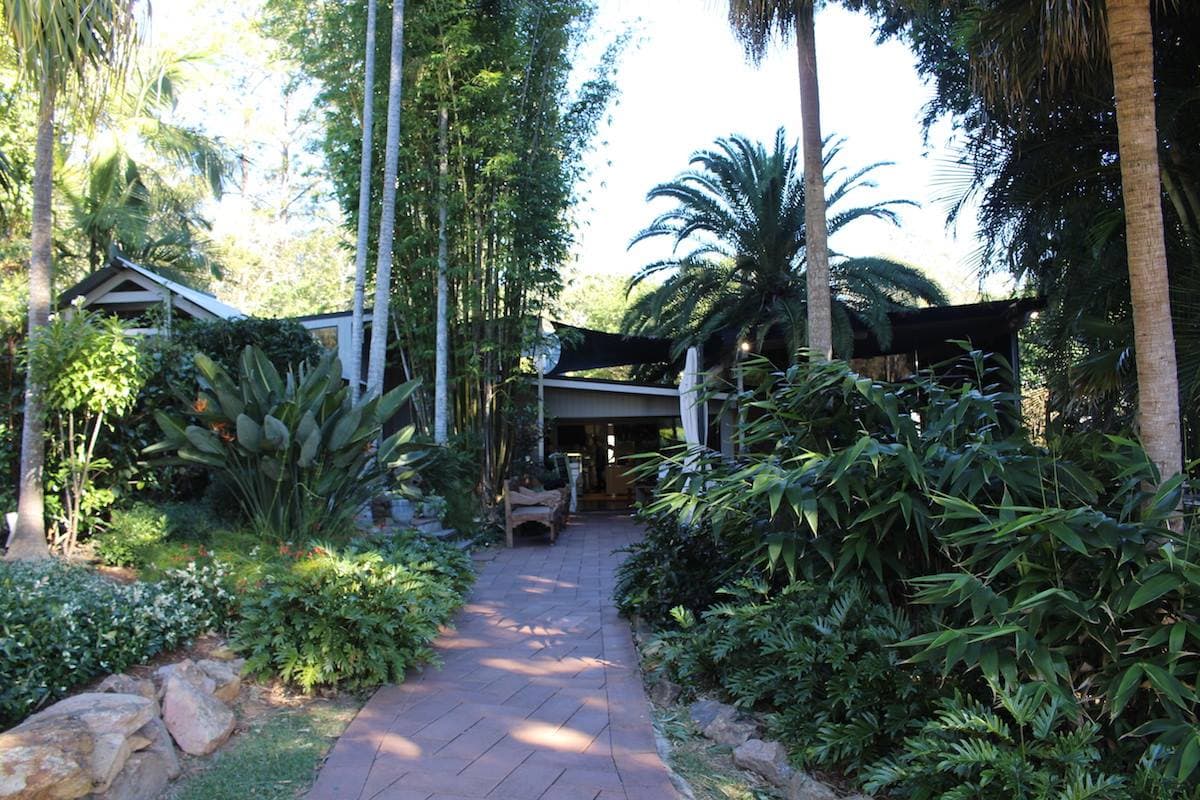 Brookfield Gardens has
Indoor and outdoor plants
Cafe
Lawned area
Gift shop
Workshops
Find out more about Brookfield Gardens here.
Address:
2371 Moggill Road, Brookfield
Opening hours:
8:30am-5pm Mon-Fri; 8am-5pm Sat & Sun
Paten Park Native Nursery | The Gap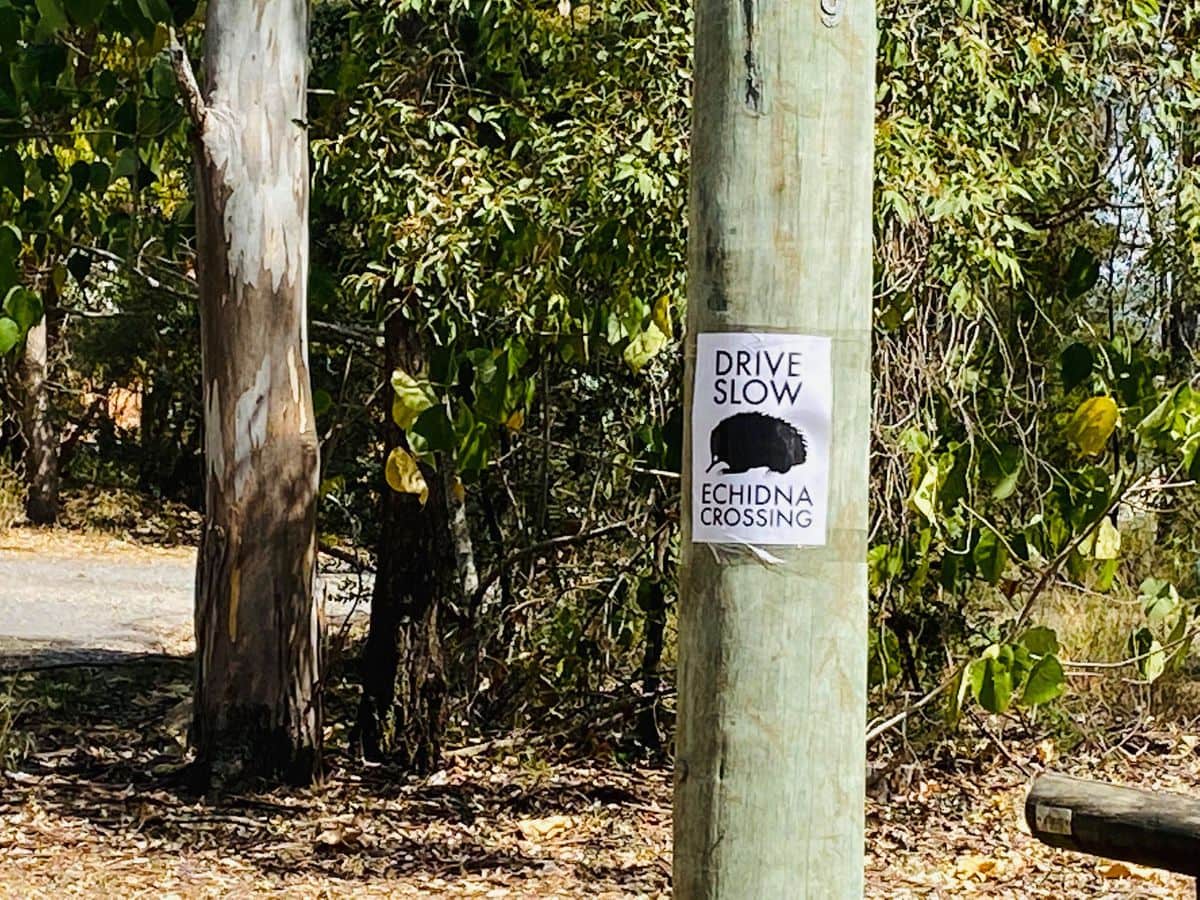 Paten Park Native Nursery is a not-for-profit community nursery run by friendly volunteers in The Gap. It sells a lovely array of Queensland native plants and also participates in the Brisbane City Council Free Native Plant program for council residents.
The beauty of this venue is not only in its range of indigenous plant species, but also its abundant native wildlife. Echidnas, possums, water dragons, insects, birds, frogs and snakes also enjoy this natural environment.
Paten Park Native Nursery inspires a love of gardening for children, too, with the Paten Park Kid's Club offering a special activity and learning space to teach children about sustainable gardening for wildlife.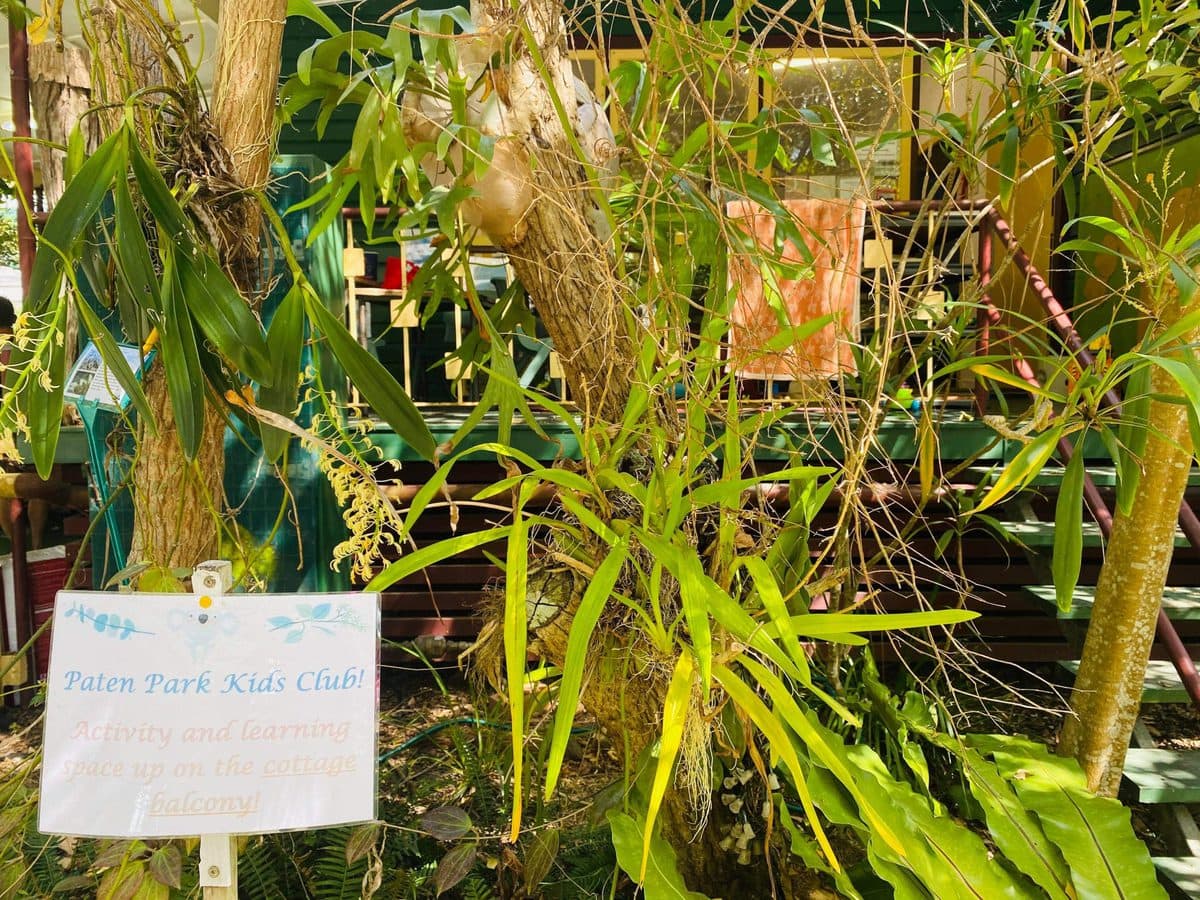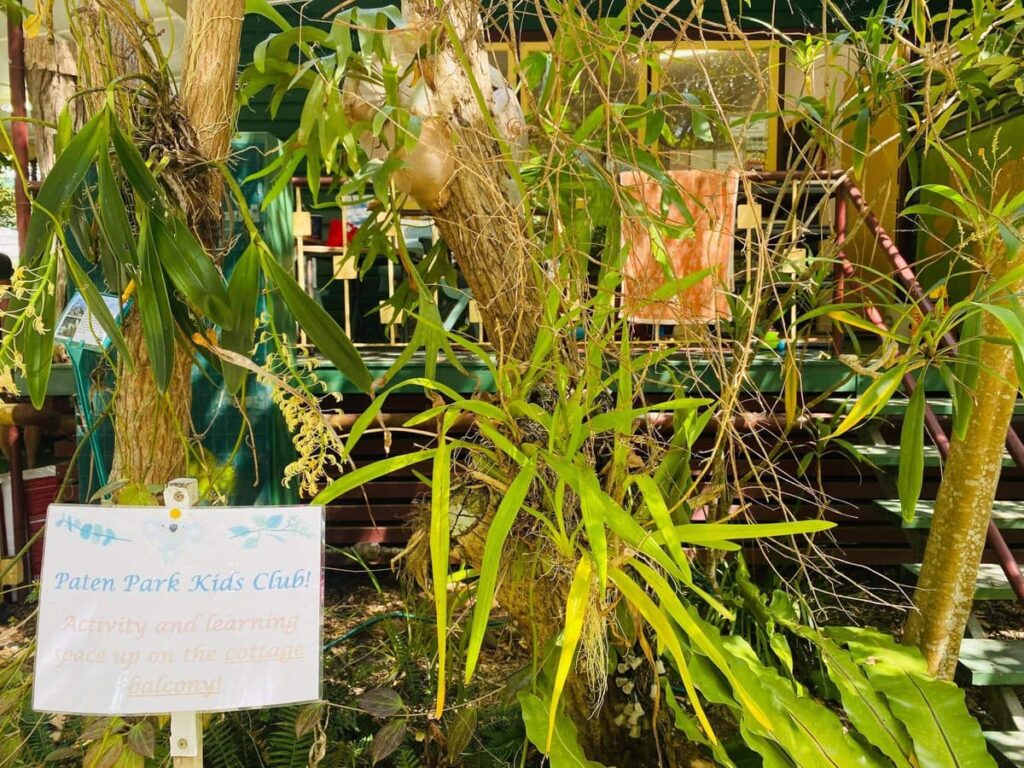 At Paten Park Native Nursery you will find
Native plants
Wildlife
Kid's activity space
Find out more about Paten Park Native Nursery here.
Address:
57 Paten Road, The Gap
Opening hours:
9am-4pm Tue-Sat; 9am-1pm Sun; closed Mondays
Redcliffe Garden Centre | Clontarf
Redcliffe Garden Centre has a spectacular range of plants, statues, water features, home decor … and fairy gardens! If you have a child who loves fairies, they'll love browsing the range of tiny houses, toadstools and fairy statues.
The plant collection includes herbs, fruit trees, shrubs, florals and palms and many more to create an interesting or edible garden.
At Redcliffe Garden Centre you will find
Huge range of indoor and outdoor plants
Statues and water features
Artwork
Fairy garden accessories
Gems and crystals
Home decor and clothing
Find out more about Redcliffe Garden Centre here.
Address:
47-49 Snook Street, Clontarf
Opening hours:
9am-4pm Mon-Sun; closed Christmas Day, Boxing Day, New Year's Day, Good Friday and Anzac Day
Nurseries Brisbane South
There's no shortage of plant nursery Brisbane southside, all offering something to keep the kids engaged too. We loved the maze we found, and the aquariums and aviaries, and the kids had a great time at Karawatha Discovery Centre. Add these Brisbane southside nurseries to your to-do list!
Mappins Nursery & Aquarium | West End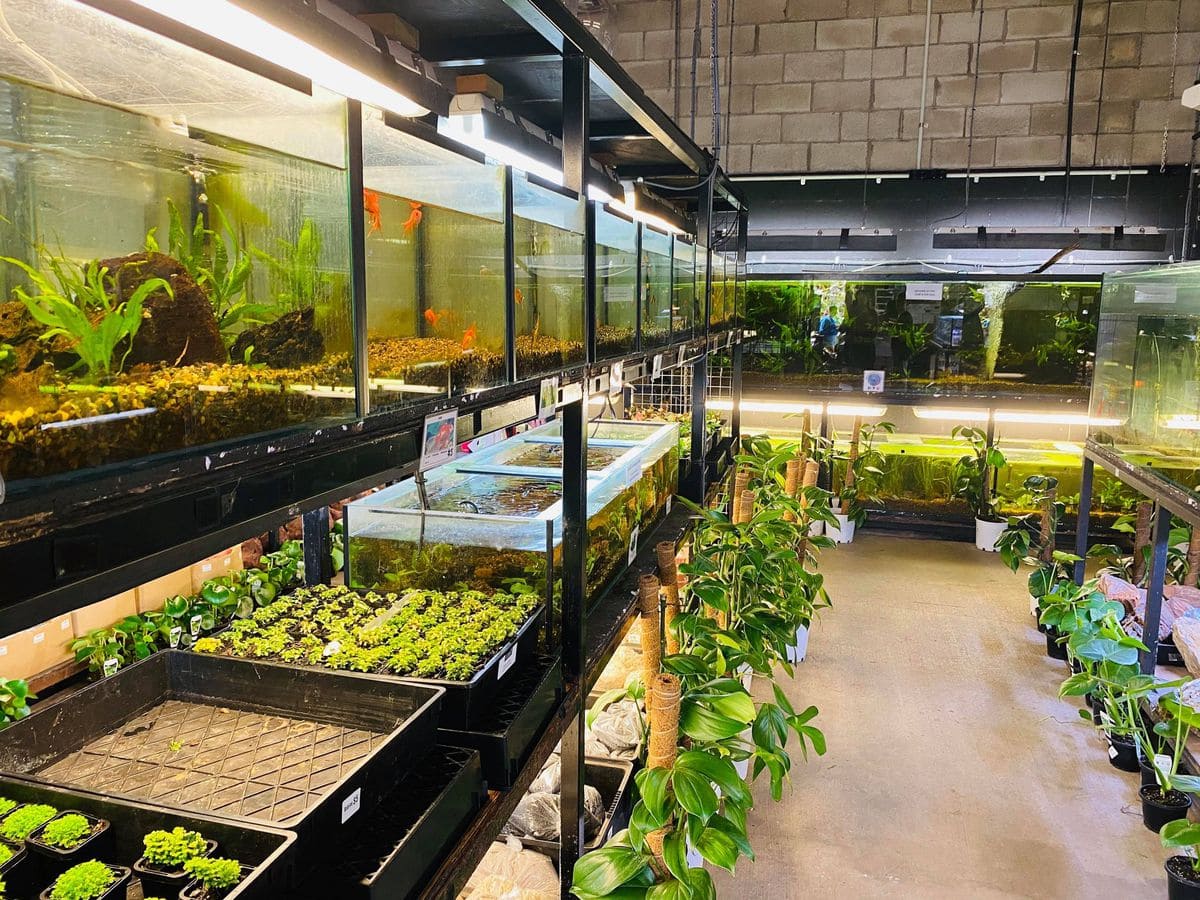 This surprising nursery is tucked away in a former West End warehouse, and has plants just perfect for small gardens and balconies. It also has a huge range of fish!
Kids will love visiting the aquariums to see the range of fish, eels and snails on display, and they have everything you need for children to create their own miniature indoor garden in their terrarium area. Leashed dogs are also welcome!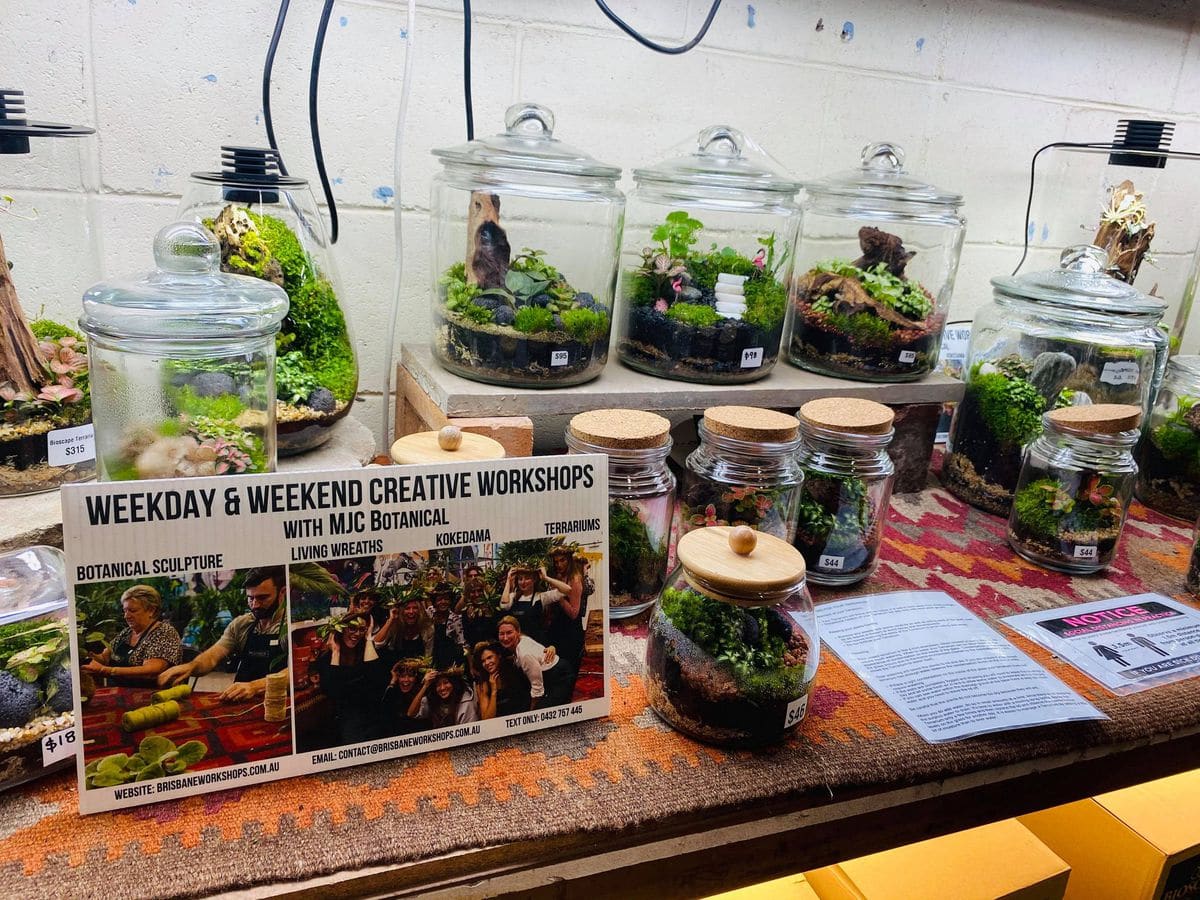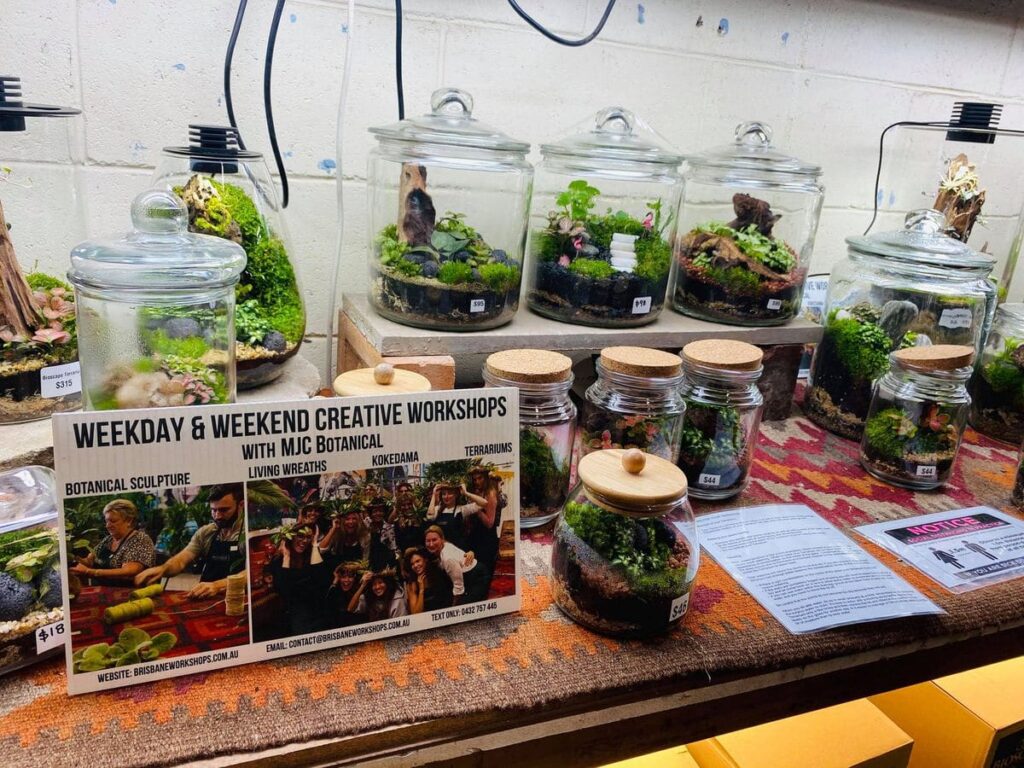 Mappins Nursery & Aquarium has
Fish for ponds and indoor pets
Terrarium equipment, a range of succulents and cute kids pots for plants
Regular craft workshops (mainly for adults, occasionally for children)
Plants for balconies and small gardens
Find out more about Mappins Nursery & Aquarium here.
Address:
240 Montague Road, West End
Opening hours:
9am-5pm Mon-Sat; 10am-4pm Sun
Karawartha Forest Native Nursery | Karawartha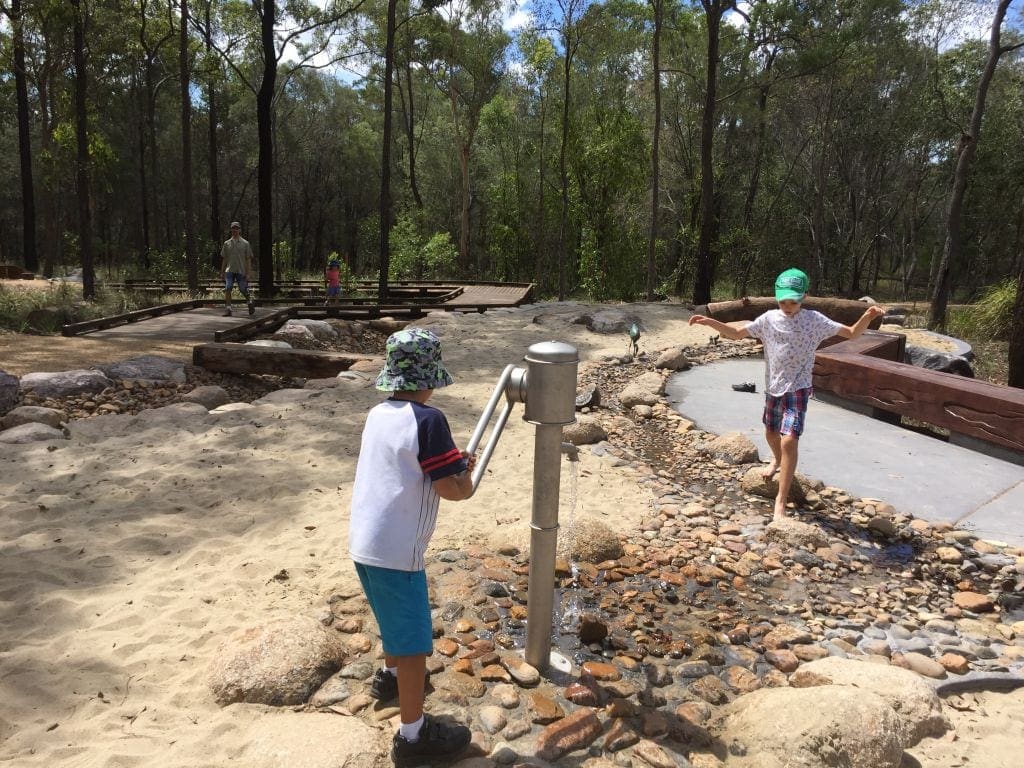 Karawatha Forest Discovery Centre is a favourite destination on the south side of Brisbane. It's perfect for family days out any time of the year.
The Discovery Centre is a fascinating indoor space filled with entertaining interactive displays. Outside is a nature play space with water pumping station and natural obstacles to practice climbing and balancing. Around the Discovery Centre you will find lots of informative walking and cycling tracks.
Karawatha Discovery Centre is now also home to a native nursery. Although not a retail nursery (you can't buy plants here like at a garden centre), Brisbane City Council residents can take along their proof of residence to claim two free native plants each year.
Karawatha Forest Discovery Centre has
Interactive learning displays
Nature play area
BBQ and picnic facilities
Walking trails
Children's workshops
Find out more about Karawatha Forest Native Nursery here.
Address:
149 Acacia Road, Karawatha
Opening hours:
9am-4pm daily except Mondays
Templex Nursery | Algester
Templex Nursery is an I-Spy spotters dream – not just a plant nursery but a world of fascinating sculpture, artworks, fish, frogs and fowl. As you wander through the huge range of exotics, fruit trees and palms you will spot towering dragons and other-worldly sculptures hand-made by the owners (but sadly not for sale!).
Ducks and chooks will accompany you as you explore the ponds in search of fish and frogs, and you can visit more colourful birds in the aviaries. This family-owned business in well worth the visit!
Note: Some sculptures depict nudity.
Find out more about Templex Nursery on their Facebook page.
At Templex Nursery you will find
Sculptures
Exotic plants
Fruit trees
Birds
Fish and frogs
Address:
1895 Beaudesert Road, Algester
Opening hours:
9am-4:30pm daily except Tuesdays
Oxley Nursery | Oxley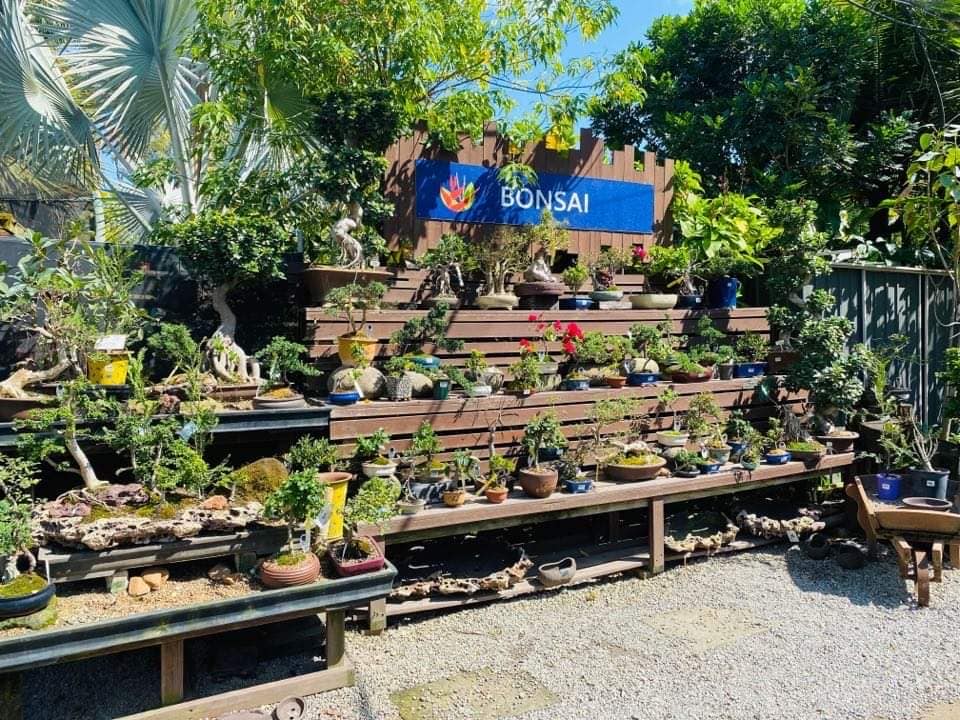 Oxley Nursery has a huge range of indoor and outdoor tropical plants and trees available, including gorgeous bonsai and pot plants. If you're not sure how to start planning your garden, they offer a design service too! There is no cafe on site but plenty of pathways and Balinese statues to explore.
Find out more about Oxley Nursery here.
At Oxley Nursery you will find
Exotic plants
Bonsai
Water Features
Statues
Address:
174 Dowding Street, Oxley
Opening hours:
8am-4pm daily
Bamboo Down Under | Wongawallan
Bamboo Down Under is all things bamboo – and we mean ALL things! You can buy bamboo plants for screening, ground cover or decoration, plus bamboo gift products and even bamboo clothing! Not only bamboo plants, Bamboo Down Under also sells foliage plants for indoor and out, miniature fruit trees and other garden products.
If you've never been here before, prepare to lose yourself – in the bamboo maze! This place is truly a-maze-ing! If you still have time left in your day after visiting, there are heaps more family friendly attractions in Mount Tamborine to discover.
Bamboo Down Under is both a retail garden centre and wholesale nursery.
At Bamboo Down Under you will find
Bamboo maze
Gift shop
Bamboo household products
Bamboo fabric clothing
Foliage plants and garden products
Find out more about Bamboo Down Under here.
Address:
930 Tamborine-Oxenford Road, Wongawallan
Opening hours:
9am-5pm daily; hours vary on public holidays
Nielsen's Native Nursery | Loganholme
Have you ever visited a garden centre to see the sharks? Nielsen's Native Nursery is an amazing nursery on Brisbane's south side that not only sells a huge variety of colourful native plants, but is also home to the Nielsen's Marine Mates and the Shark and Ray Gardens, where you can pat sharks and rays in their special aquarium (see our Shark and Ray Gardens review to save on shark and ray experience entry).
The native nursery aims to show Brisbane residents that native gardening doesn't have to be dull and colourless. They offer planning and planting advice to make sure your native garden is a beautiful oasis, and they stock everything you need to make it happen. After filling your car with colour, take a break in Lorikeets Coffee Shop to enjoy breakfast or lunch overlooking the pond and waterfall.
Nielsens Native Nursery is home to
Native plants
Shark and Ray Gardens
Aquariums
Coffee shop
Statues and ornaments for sale
Ponds and water feature products
Find out more about Nielsen's Native Nursery here.
Address:
45-47 Beenleigh-Redland Bay Road, Loganholme
Opening hours:
9am-5pm Thu-Tue; 10am-5pm Wed; closed Christmas Day, New Year's Day, Boxing Day and Anzac Day
Cottage Garden Nursery | East Brisbane
Cottage Garden Nursery is a small nursery selling a range of plants for indoors and patio gardens, plus gifts and cute 'punny' t-shirts. It's the perfect place to while away an hour or two amongst the greenery and water features before enjoying a bite to eat in the neighbouring The Smug Fig cafe. The Smug Fig is a family friendly cafe set within the nursery. Keep an eye on their What's On page for Mother's Day and Father's Day special packages.
Cottage Garden Nursery is also home to Christensen's Antiques, where you can browse an eclectic range of homewares and furnishings, and a gift shop
Find out more about Cottage Garden Nursery here.
At Cottage Garden Nursery you will find
Indoor and outdoor plants
Cafe
Ornamental Fish Pond
Gift shop
Antique shop
Address:
999 Stanley Street East, East Brisbane
Opening hours:
8am-4:30pm Mon-Sat; 8am-4pm Sun
Nurseries in the Redlands
Indgiscapes | Capalaba
Indigiscapes at Capalaba is the native nursery that has it all – plants for sale, themed gardens to explore, an adventure playground, walking trails, cafe, and a discovery centre and gift shop. Indigiscapes is owned by Redland City Council so the plants available to buy are low priced and specially selected to attract wildlife and sustain the local environment. Redland City residents can even pick up a FREE koala food tree to plant on their property. The nursery is new and just getting established, so the range is small, but it's worth popping in if you're looking for indigenous plants.
Kids love a visit to Indigiscapes. The nature playground has a flying fox, obstacle course, water pumping station and hedge maze, and the short bush walking trails have information boards about the flora and fauna you might see.
You can make a day of it at Indigiscapes by packing a picnic to enjoy on its lawns, or taking advantage of the free BBQ facilities on site. The elevated IndigiCafe offers delicious food with a bushtucker twist, enjoyed with views over the neighbouring creek. You'll have to take my word for it how good the bushtucker food was because I tucked right in without pausing for a photo!
What you will find at Indigiscapes
Native Nursery
Playground
Walking trails
Cafe
Picnic and BBQ Facilities
Discovery Centre
Gift shop
Find out more about Indigiscapes here, and don't forget to keep an eye out for their school holiday activities and workshops.
Address:
17 Runnymede Road, Capalaba
Opening hours:
Indigiscapes Centre – 10am-4pm daily except public holidays
IndigiCafe – 10am-3pm daily except public holidays
Native Nursery – Mon-Fri 10am-3pm; First Sat every month 9am-12pm
Lagoon View Nursery and Gardens | Redland Bay
Lagoon View is a beautiful little plant nursery set around a picturesque lagoon in Redland Bay. There are several themed display gardens with ponds, lawns, bridges, gazebos and meandering paths to explore. This family owned business is certainly family friendly, and invites visitors to bring a picnic lunch to enjoy in their grounds.
The plant nursery is filled with natives, tropicals, florals, grasses, fruit trees and hedging at wholesale prices.
Letoria's Weekend Cafe is situated by the lagoon, supplying meals, snacks, Devonshire teas and grazing platters.
What you will find at Lagoon View Nursery and Gardens
Themed gardens
BYO picnic
Cafe
Extensive range of plants
Find out more about Lagoon View Nursery and Gardens here.
Address:
134 Lagoon View Road, Redland Bay
Opening hours:
Nursery – 9am-4pm daily
Letoria's Weekend Cafe – 9am-2pm Fri; 8:30am-3:30pm Sat & Sun
Brisbane Nurseries quick find map
You can locate the Brisbane garden centres we've featured on this quick find map. We'll add more as we visit!
Nearby Brisbane garden centres
If you Google 'gardening centres near me', you're almost guaranteed to see your nearest Bunnings Warehouse pop up. Bunnings offers plants, pots and ALL the tools you need to get your garden established. Bunnings is also kid-friendly, with most having playgrounds and cafes on site. (Note: Bunnings playgrounds are currently closed under Covid restrictions and cafes offer takeaway only.)
While Bunnings is great for a quick plant browse, you can't beat a stroll around one of the unique and individual Brisbane nurseries in our opinion.
More Brisbane nurseries
Now that we've caught the gardening bug we'll keep adding more Brisbane nurseries to this list. If you know of any we should explore, tell us about it in the comments!
More local gardening information
Gardening with children articles
Find more great articles about enjoying family time around the home here.