Are you looking for the best orchid nurseries in Brisbane? We've compiled a list of the best orchid nurseries Brisbane has to offer, where you can find orchids for sale as well as tips for caring for these beautiful plants!
Orchids are a beautiful flower that add a sense of class and grace to your home. These spectacular blooms can be quite finicky, but with the right care can make a beautiful addition to your home – both inside and out. Here's what you need to know about orchid nurseries in Brisbane. Gardening can be a great way to connect with your children – so why not start with something beautiful?
What is an orchid?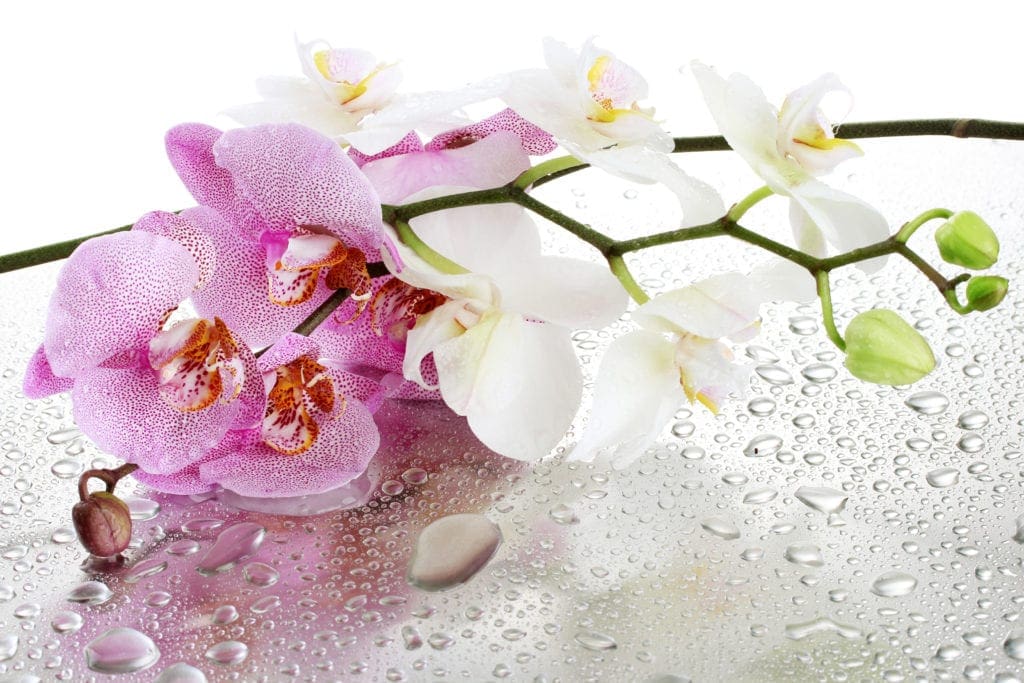 An orchid is a plant with complex flowers. They are often quite 'showy' with a large specialised lip (known as a labellum) and a spur. Orchid plants and orchid flowers grow all across the world and are great in hot houses or controlled environments.
There is a huge variety of types of orchids.
Popular orchid varieties:
Cooktown Orchid
Thai Orchid
Cymbidium Orchid
Blue Orchid
Phalaenopsis Orchid
These wonderful plants have unique evolutionary factors. They produce intense masses of pollen (which increases the chances of pollination) and can spread quite easily as a result. They use other plants as bases to support their growth.
The orchid represents love, luxury, beauty and strength – making them a great gift as well as a wonderful addition for your home.
Tips for Orchid Care
Orchids need a lot of water BUT they need to be left alone to dry out a little between waterings. You can check by poking your finger into the soil. If your finger is dry, it needs to be watered. Indoor orchids need humidity to be between fifty and seventy to do well. Remember that these are predominantly tropical plants so they thrive in the heat. 
Looking after orchids – they need:
Good lighting
Good watering
Warm temperatures
Removal of dead blooms
To NOT be potted into soil – check with your orchid nurseries Brisbane stockist for appropriate repotting orchids techniques
Orchids for sale at orchid nurseries in Brisbane
You can find orchids for sale across Brisbane, from beautiful Thai Orchids to the Cymbidium Orchid.
This is a good list if you are looking for an orchid nursery Brisbane:
Fame Orchids Brisbane
A family run business that pride themselves on offering customers an extensive range of quality products including flowering orchids, orchid seedlings, orchid shade houses display all at competitive prices. They have a one stop shop for all your orchid needs and advice, with prompt friendly service. They operate 7 days a week between 8am & 4pm (Mon-Fri) and 9am-3pm on weekend and public holidays.
Address: 119 Boundary Road, Thornlands
Phone: 07 3206 4385
Website: Click here
Aranbeem Orchids Brisbane
Aranbeem Orchids is one of Australia's best, and longest operating orchid nurseries in Brisbane with a record of quality orchid plants, flowerings, and innovations. The nursery grew from an overgrown backyard hobby collection of Roy and Betty Maidment in suburban Brisbane. In the mid-seventies, growers would put their initials on the orchid pots they exhibited in shows. From their initials came the nursery name Aranbeem – Ar (R) an (and) be (B) em (M)
In 2021, Aranbeem Orchids is open by appointment although they are open most days of the year. Simply phone or email to make an appointment to avoid disappointment.
Address: Priests Road and Emberside Street, Deception Bay
Phone: 07 3888 3637
Email: info@aranbeemorchids.com.au
Website: Click here
Fong Ping Orchids Brisbane
Orchid nursery, tissue culture products and ornamental plants. Adenium specialist.
Address: 242-246 Koplick Road, Chambers Flat
Phone: 07 3297 0666
Website: Click here
Formosa Orchid Nursery
Utilising 25 years of experience in nurturing and growing Phalaenopsis orchids, Formosa strives for perfection in everything.
Address: 350 Underwood Road, Eight Mile Plains
Phone: 07 3841 0668
Website: Click here
Red Fox Orchids
Red Fox Orchids carries a large variety of orchid genera and species.
Address: 191 Dances Road, Caboolture
Phone: 0437 937 505
Website: Click here
Capalaba Nursery and Landscape Supplies in Brisbane – permanently closed
Capalaba Nursery permanently closed its doors on 27 August 2022.
Address: 75 Duncan Rd Sheldon, Capalaba
RELATED: If you are looking for a plant nursery that welcomes kids and dogs, we have a list of family friendly nurseries here.
Orchid Shows Brisbane 2023
Here is a list of Brisbane orchid shows still to come in 2023. Further events will be added when available. 
August
26 & 27 August | Logan & District Orchid Society Inc. | Springwood Road State School Hall
October
7 October | Redlands Orchid Society Inc. | Redlands Multi Sports Club, Judy Holt Park, Randall Road, Birkdale
14 & 15 October | Brisbane Orchid Society Spring Orchid Show | Belmont Shooting Complex, 1485 Old Cleveland Road, Belmont
Past Orchid Shows Brisbane
JULY
Orchid Society Winter Show | Mount Coot-tha – click here
AUGUST
Logan & District Annual Orchid Show | Springwood State School, Springwood Road, Springwood
Orchid Nurseries Brisbane
We hope that this information was helpful for you in your search for orchid nurseries in Brisbane. Got any other hot (house) spots? Let us know in the comments.