15 'What's On' Things To Do this Labour Day Long Weekend
18/04/2019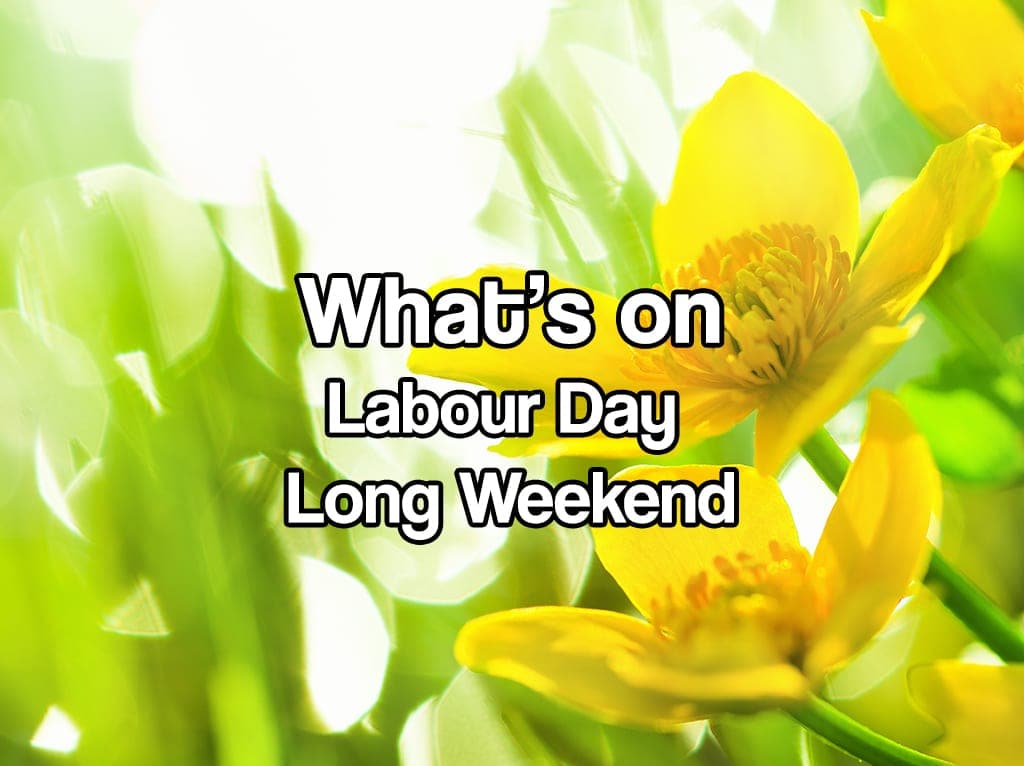 This year the Labour Day long weekend falls on Monday 6th May 2019.
If you are looking for things to do in Brisbane with your kids this Labour Day long weekend, we've got you covered:
1. Buddha's Birth Day Festival | South Bank
The Buddha Birth Day Festival has grown into one of Queensland's most prestigious cultural events attracting in excess of 200,000 visitors. Continuing to showcase the diversity of Australia's multicultural society, visitors can now enjoy a relaxed environment surrounded by a range of displays, entertained by a variety of performances and experience many cultural customs, activities and vegetarian food. It is a festival for everyone, regardless of age, religious beliefs or cultural background.  9am – 9pm each day at South Bank. FREE
2. NASA – A Human Adventure | South Brisbane
NASA – A Human Adventure is a thrilling journey through humankind's exploration of space.
Come face to face with NASA's remarkable achievements in human space flights and space exploration – the greatest adventure that humans have ever undertaken. Discover the exciting history of rocket science and space flight, and learn about some of the most extraordinary accomplishments in space technology.
NASA – A Human Adventure is the most comprehensive and extensive touring space flight exhibition in the world, featuring an extraordinary collection of more than 250 historically significant artefacts from the United States and Soviet Union space programs. The objects on display include original space flown objects, high fidelity replicas and scale models. Queensland Museum.
3. City Hall Clock Tower Tours | Brisbane
Enjoy the old-world charm of our Clock Tower tours. Step into the original 1930s hand-operated lift, travel past the Art Deco-styled clock face to arrive at the final, 64m-high platform for a bird's-eye view of the city. There is a reason this has been a time-honoured tradition for Brisbane families for almost 90 years.
Tickets are free and allocated on a first come, first served basis. You can obtain a ticket in person on the day of your visit at the Museum of Brisbane reception on level 3 of Brisbane City Hall. Only eight people can fit into the lift, including the lift operator. We advise you to arrive early to avoid disappointment – particularly during school holidays and public holidays.
Daily, 10.15am – 4.45pm, every 15 minutes.
Free admission, tickets essential. Museum of Brisbane
4. The BFG (Big Friendly Giant) | Petrie Terrace
Roald Dahl's classic book about the 24-foot-high Big Friendly Giant and a little orphan called Sophie comes to life on stage in The BFG.
In one of Dahl's most outlandish stories, the BFG and Sophie must team up to save the children of England from the child-eating giants, ably assisted by the Queen of England and the heads of the army and air force. Brisbane Arts Theatre.
5. Brisbane Street Art Festival | Brisbane
The Brisbane Street Art Festival (BSAF) has played an important role in contributing to their city's creative sector, connecting with 100s of creatives, in all forms of creativity, since the bare foundation three years ago. BSAF is an annual multi-platform public arts festival with the core objective of showcasing local, national and international artists through a wide public platform. Find out more here.
6. Dino Zoo – The Cube
Ever wanted to meet a dinosaur? Dino Zoo at The Cube is the closest you can get to the real thing – minus the danger of being eaten! Their life-sized dinosaurs are the most scientifically accurate portrayals of these creatures in the world. And, thanks to artificial intelligence, their dinosaurs will even behave like the real thing, based on a set of behavioural parameters for each species. Daily 10am – 4pm. For more information click here.
7. SparkLab – Sciencentre | South Brisbane
Ignite your imagination in SparkLab, an interactive science, technology, engineering and maths (STEM) space, ideal for 6 to 13 year olds!
Follow your curiosity and bring out your inner scientist as you question, investigate and wonder about the world around you.
Explore 40 interactive exhibits across three zones and discover how STEM affects your everyday world. Sciencentre.
8. Redlands Rockabilly Revival | Cleveland
This year's Redlands Rockabilly Revival will see thousands of people enjoy a sensational day surrounded by hot rods, specialty markets, gourmet foodies, jive dancing, pinup parades, live bands, djs and more. The huge, shady concert space will be the place to hang out with plenty of room for everyone to enjoy a tip of the top selection of Australian bands.
9. Redland College Fete | Wellington Point
Head along to the Redlands College Fete. With lots of rides, games, food, live performances, entertainment, displays, activities, stalls and fireworks – it's sure to be a great day out for the whole family! 12noon to 7pm. See you there!
10. Movie in the Park | Arana Hills
Enjoy a relaxing Saturday night under the stars thanks to the wonderful team at West Arana Hills Rugby League Football Club.
This free event is guaranteed to keep everyone smiling all Saturday night long. Pack a picnic blanket or folding chairs, along with your family and friends to view this fun film. The wonderful and ever so hilarious SHERLOCK GNOMES will be showing under the stars on the outdoor movie screen.
Film synopsis | After a string of garden gnome disappearances in London, Gnomeo & Juliet look to legendary detective Sherlock Gnomes to solve the case of their missing friends and family.
Movie in the Park is part of Hills Festival 2019.
11.The Sound Society | Roma Street Parkland
The Sound Society delivers a free live music program that will mellow your soul and leave you relaxed as you embrace chilled tunes in the lush green surrounds of Roma Street Parkland.
Bring your own picnic snacks or grab a bite to eat from one of the food vendors – this will be your new monthly Sunday brunch spot! The Sound Society is held one Sunday morning of each month, at Roma Street Parkland. Entry is free with live music from 9am to midday.
12. Bribie Island Butterfly House
Bribie Island Butterfly House is a volunteer-run organisation that looks to bring families and interested parties closer to nature. It is open on Wednesdays and this Sunday – Labour Day long weekend – from 10am to 4pm. Bribie Island Butterfly House is quickly establishing itself as a premium tourist destination on Bribie Island. It's bringing the community together and encouraging those outside of it to visit and see the beauty that Bribie Island truly has to offer. Find out more here.
13. Daisy Hill Koala Centre
Daisy Hill Koala Centre is a great choice for families looking for an inexpensive, fun and easy day out. The area is open from 9am to 4pm (except Christmas Day, New Year's Day and Good Friday) and is about 25km south of Brisbane CBD. Find out more here.
14. T
he Shark and Ray Gardens
The Shark and Ray Gardens is now calling the Southside of Brisbane home in Loganholme and it's a fantastic place to take the kids for a morning or an afternoon outing! The Shark and Ray Gardens has been around for 10 years, but the Brisbane location only opened in early 2017. Run by a local man, Paul, the vast majority of the animals in his care have been rescued from the nets of trawlers and saved from our tables! Watch our video review here.
15.
Northey Street Markets
Northey St Markets and Northey Street City Farm provide the perfect chance for families to connect with good produce and great times. It's accessible, it's local and it's perfect for you – so why haven't you been yet? Here's everything you need to know – click here.
For more events, please check our calendar.