Where to Get Real Christmas Trees Brisbane
1/11/2020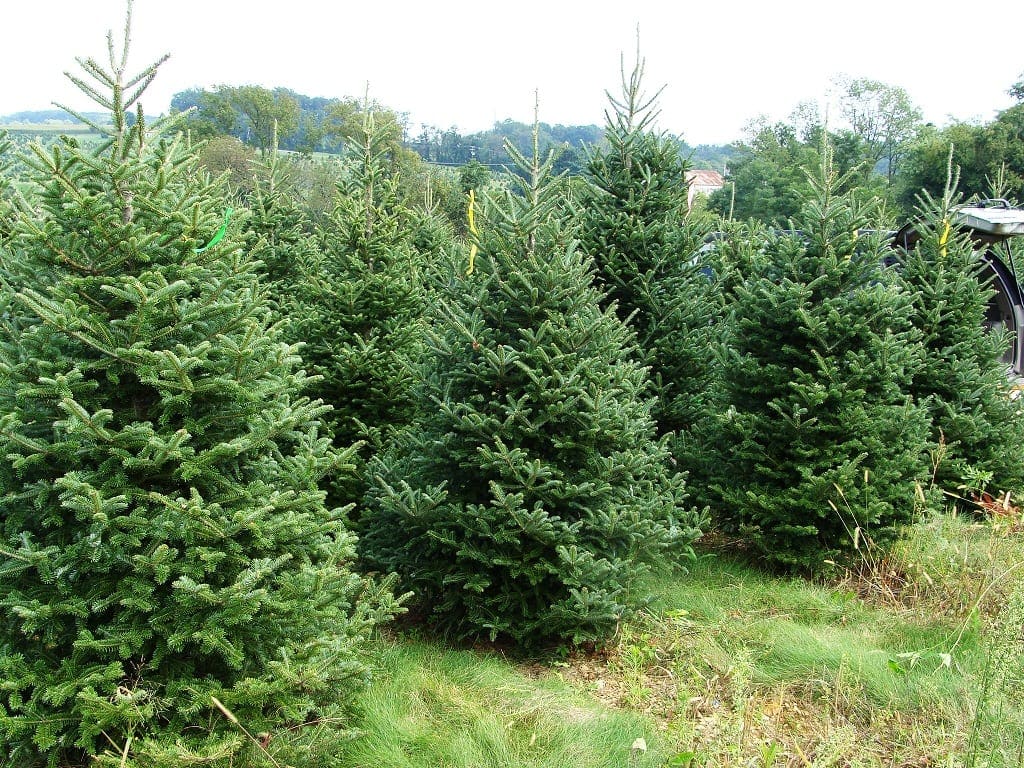 Are you on the hunt for the freshest REAL Christmas tree Brisbane has to offer? There really is nothing better to make things feel extra festive than a real Christmas tree. Sure there are synthetic alternatives, but they absolutely do not compare to the real deal.
We've got your list of locations to find a pine-tastic real Christmas tree in Brisbane 2020. Some locations even invite you to head to their farm and choose a tree just for your family.
Why choose a real Christmas tree in Brisbane?
There are plenty of reasons you should choose a real Christmas tree!
Real Christmas trees provide you with a wonderfully traditional Christmas experience unlike anything else. Nothing makes Christmas like putting presents underneath a real tree and decorating it's branches with your favourite ornaments.
The best part about buying an authentic Christmas pine tree is the wonderful fragrance it brings into your home. It's a delightful Christmas aroma that will last for weeks.
Real trees, unlike their synthetic counterparts, come in a wide variety of sizes. They are also really simple to alter. Have a tree that is just a few inches too big for your living room? Simply get a hacksaw and cut off part of the stump.
Choosing a real Christmas tree with your kids can be a really fun day out!
Where to get real Christmas trees in Brisbane
Getting a real Christmas tree in Brisbane is no hassle at all. Some places include tree delivery and tree kits. Below are some of the best places in the Brisbane area to get real Christmas trees in 2020:
Real Christmas Trees | Ashgrove
Real Christmas Trees provide authentic Christmas Trees from Brisbane. From late November, you can buy trees and display them in your home to make the most of the Christmas spirit! Trees can also be delivered to your place as far out as Ipswich, Redcliffe and the Gold Coast. Real Christmas Trees offer a stay green spray, potted trees, removal service and stands to go along with the tree. Simply place your order in store, online or via the phone. You'll find they're open to take your order from Monday – Friday, 9am to 5pm. Prices start from $88+.
Address: 109 Ashgrove Ave, Ashgrove 4060
Phone: 0468 757 109
Chrissy Trees 4 U | Kingaroy
Experience the wonder of a freshly cut, pine-scented Christmas tree in your home this festive season! Chrissy Trees 4 U is a Christmas tree farm located near Kingaroy, where they grow specifically suited trees to our Queensland climate. You can get your hands on a variety of tree sizes including 5ft, 6ft, 7ft, 8ft, 9ft and 10ft in height and some are several years old. They are pruned throughout the year to form the traditional Christmas tree shape, and give off an amazing pine scent. They also offer a number of Pre-Tagging events where you and your family can walk through the plantation and choose your special tree.
Orders can be made via email, phone, Facebook, or their website. They offer collection points for ordered trees, including points in North and South Brisbane, Toowoomba, Caboolture, and Kingaroy. Prices start from $60+. The farm is open between 9am to 4pm.
Address: 33 Reedy Creek Road, Kingaroy QLD 4610
Phone: 07 4164 3161
Merry Christmas Trees | Sunshine Coast
Located on the Sunshine Coast, Merry Christmas Trees deliver real Christmas trees during December, but we suggest you order NOW! They are offering early bird discounts for sales made before 31 October 2020. Prices start from $89+. Order online today!
Due to COVID-19, the owners are stuck overseas and will be unable to open the North Brisbane branch in 2020.
Granite Belt Christmas Farm | Applethorpe
Nestled in the heart of the Granite Belt wine region, South East Queensland is family owned and operated Granite Belt Christmas Farm. Renowned for bringing the 'Christmas Spirit' alive all year round, there are a bundle of MUST DO's on the farm for the whole family. Let the kids explore Santa's animals, wander through the fields of real Christmas trees and savor the fresh smell of pine or visit the farm In harvest season and let the kids pick the perfect tree for your family festivities.
The farm is open Wednesday to Sunday from 9am to 4pm. The first day of harvest is Tuesday the 1st of December to the 23rd of December or until all trees are sold out. Prices start from $70+ for a 5ft tree.
Address: 321 Aerodrome Road Applethorpe QLD 4378
Phone: 0412 826 842
Jindalee Girl Guides
The Jindalee Girl Guides are selling real Christmas trees from their Girl Guide Hut on 44 Goggs Road, Jindalee (between Home Maker Centre and Coles)! Get in quick to pick your perfect match from $70+. We recommend messaging Jindalee Girl Guides to organise your tree asap at mediajndaleeguides@gmail.com.
Lions Club of Brisbane Bunya
Looking for the true smell of Christmas? Why not buy a real Christmas tree and support your local Lions Club of Brisbane Bunya Inc. Trees start at $20 and are cut Aussie pine trees ranging between 2m-3m tall. These trees will be available from 8am – 3pm on Saturday 12 December and Sunday 13 December till sold out. Head to Osborne Road, opposite Teralba Park soccer fields. Cash or card available but no holds or pre-orders.
If you are on the Gold Coast make sure you check out our 'Where to Buy a Real Christmas Tree – Gold Coast to Byron' article too!
How to Care for a Real Christmas Tree
Be sure to keep your cut tree in a stand. Fill the stand with 3-4 litres of water a day as the tree will absorb this easily.
Place the tree in a cool shady spot. Too much heat or light will cause the tree to dry out quicker.
Some tree sellers supply toxin free sprays which can be used to prolong the tree's greenness. Apply this liberally when the tree first arrives home.
If they are looked after well, real Christmas Trees can last up to 3-4 weeks.
Top 3 Tips for Decorating Your Real Christmas Tree
Tip 1
Hang the Christmas lights first by carefully weaving them around your tree
Tip 2
Add the Christmas tree tinsel – not too much and make sure it is evenly spaced around the tree
Tip 3
Lastly add the Christmas tree ornaments – again being careful to space them evenly around the tree.
…. or you know, if you have kids who want to 'help' have a glass of wine and let them do whatever they like…. and 'fix' it when they go to bed! 😉
6 responses to "Where to Get Real Christmas Trees Brisbane"