The winter and spring months are a perfect time to get out in the brisk fresh air with bub. The heat and humidity have all but gone, leaving perfect walking weather in their wake. No matter where you live in Brisbane, there are some great pram-friendly walks nearby. Here are a few of our Families Magazine favourites.
Berrinba Wetlands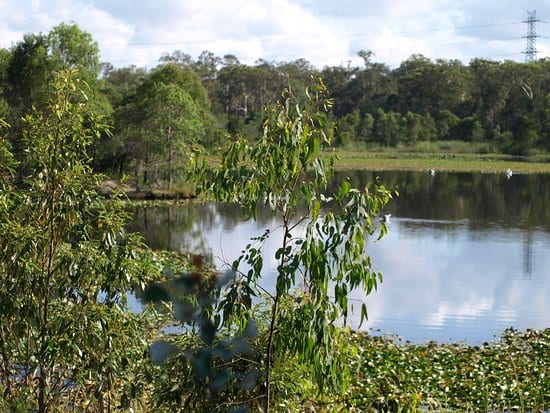 Image Source – Trip Advisor
Berrinba Wetlands boasts over 8km of flat pram-friendly paths, with tracks that stretch from six hundred metres to three kilometres. This wetlands adventure takes you through boardwalks, bridges and forests, with a viewing platforms and interactive LCD screen. It is fantastic for children of all ages as it has a playground, picnic areas and toilets. There are many other wetland walks around Brisbane which are also pram-friendly.
Location: Wayne Goss Drive, Browns Plains
Download the walking map here.
Daisy Hill Conservation Park
A short trip from Brisbane city on the Southside will find you at the Daisy Hill Conservation Park. There are many walks here where pram-friendly options weave you through forest and bushland and other paths take you around the leisure area.
With picnic areas and plenty of free space to roam it's a fantastic place to wear your little ones out. Don't forget to pop into the Daisy Hill Koala Centre, located within the park, to see some of the Koalas and learn all about them – admission is free!
Location: Daisy Hill Road, Daisy Hill
Find out more at here.
Eddie Santagiuliana Way
This pram-friendly walk is located in Cleveland and boasts all different types of settings. This walkway and bikeway offers diverse landscapes and habitats that are home to a variety of wildlife. The best part of this walk is the amazing views of the bay and Stradbroke Island, and the children will appreciate the playgrounds at the parks.
You can start this walk at the Manning Esplanade Park in Thornlands (the path is to the left of the playground) and journey through boardwalks, wetlands, and open areas, or from the Henry Ziegenfusz Park on Fitzroy Street, Cleveland
Best Parking can be found at the Cricket Club off Fitzroy Street, Cleveland
Enoggera Reservoir Loop
Here you will feel like you are a million miles from the city, when really you are not too far at all. Around the designated swimming beach and picnic areas are a few pram friendly walks. The 5km loop takes about two hours and allows you to follow the reservoir bank and be amongst the hoop pine forest. The whole loop around the reservoir is 11.4km, so be sure to follow the signs if you don't want to go too far!
While you are there, you might like to go into the Walkabout Creek Discovery Centre to see the wildlife, including wallabies, reptiles and platypus (admission fees apply), and there's a café nearby too.
Location: 60 Mount Nebo Road, The Gap
Hide 'n' Seek Trail at Mt Coot-tha
This trail is nestled in the Brisbane Mt Coot-tha Botanical Gardens. You can park your car at the base where there is free parking and enjoy free entry into the grounds. Follow the signs that point you to the trail and enjoy the stroll amongst the luscious greenery. The Hide n Seek Trail is specially designed for little kids with 17 hidden objects to find, including musical bats, dragons, and so much more. Be sure to look up, down and everywhere!
Being within the Botanical Gardens, these pram-friendly walking trails are well served with toilets and water bubblers, plus there are picnic areas and places to eat on site and the Kuta Kids Playground.
Location: Mount Coot-tha Road, Toowong
New Farm Park
If you like a waterside location, then the pram-friendly walking track beginning at New Farm Park is a great choice.
Using New Farm Park as a starting point you can stroll along the riverside walk for 4km to reach Newstead House. If you don't want to walk that far, there are lots of interesting stopping places along the way, and the option to catch the City Cat back from Teneriffe. An absolute MUST do is, of course, the awesome playground that's designed with KIDS in mind!
Location: Brunswick Street, New Farm
Roma Street Parklands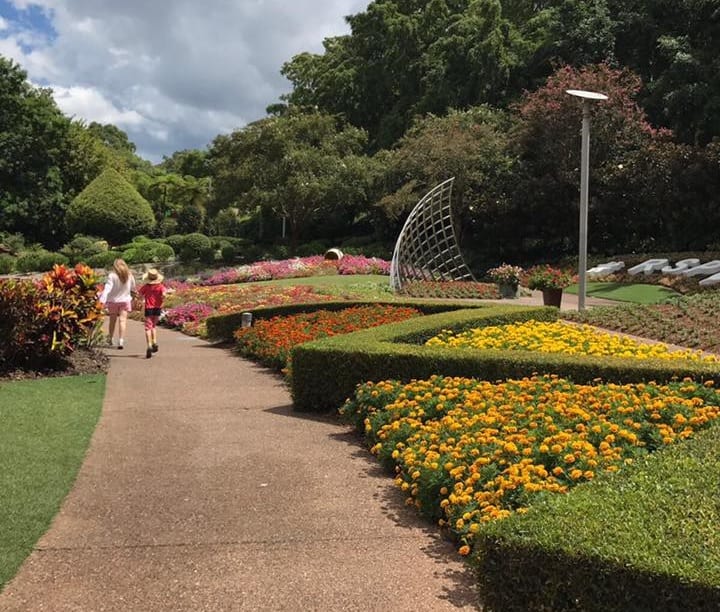 These parklands are a popular spot due to their beautiful gardens, forests and features such as bridges and the rock waterfall. With the pathways being pram friendly it's the perfect place for a stroll, and when your little one needs to stretch their legs there is plenty of green grass for them to play on.
Roma Street Parklands is also home to lots of playgrounds and activity areas, with plenty of facilities for picnicking.
Location: 1 Parkland Boulevard, Brisbane City
Samford
Park your car at the Samford Football Club and follow the concrete pram friendly walkways that head into Samford Village. This trail is a perfect stroll for families as you can wander into town and grab yourself a coffee at one of the many cafes before walking back out of town to the car.
Location: 2149 Mount Samson Road, Samford Valley
Feeling more adventurous? Head to Cedar Creek, Samford for a splashin' good time!
Shorncliffe to Sandgate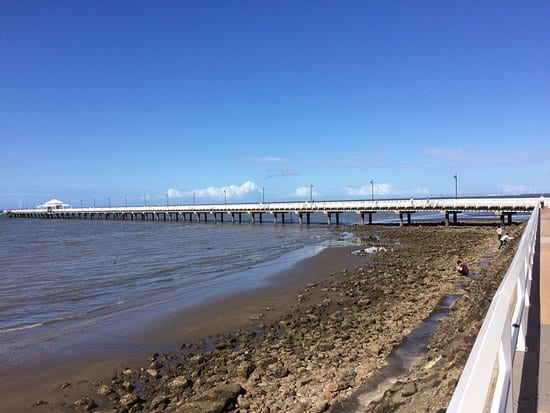 Image Source – Trip Advisor
This 2km pram-friendly walkway is perfect to get in a good dose of fresh sea air. Along the walk there are many cafes for you to enjoy a cup of coffee and take in the serenity. Arthur Davis Park at Sandgate and Moora Park at Shorncliffe are great places to finish up your walk, with playgrounds and facilities.
Best parking: Lower Moora Park, Park Parade, Shorncliffe or Flinders Parade, Sandgate
Stockyard Creek Track
Stockyard Creek Track is great if you are after a quiet and calming woodland stroll. This 1.4km track south of Brisbane will take you around an hour to complete but allow more time as you may find yourself lost in the authentic Australian nature. Stockyard Creek is part of the Brisbane Koala Bushlands, so keep an eye out for koalas in the trees. Toilets, picnic areas, BBQ and parking on site.
Location: Alperton Road, Burbank
Toohey Forest Tracks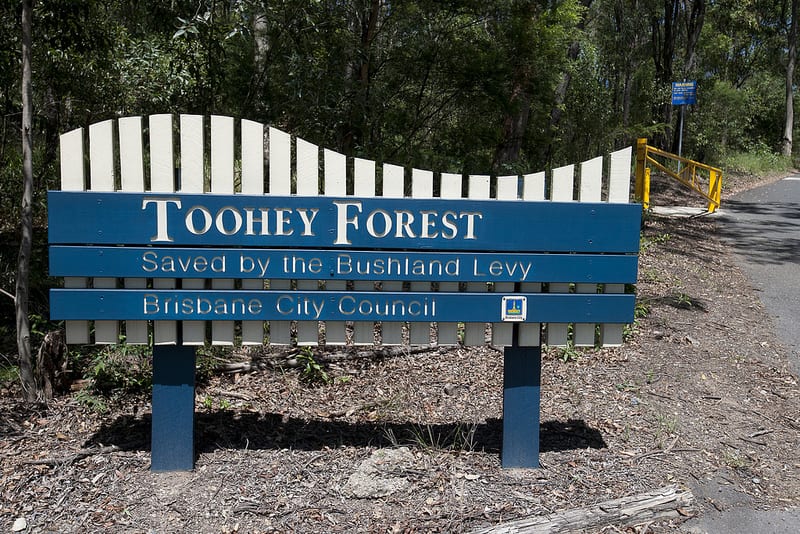 There are a number of tracks in the Toohey Forest, taking in Mt Gravatt Outlook, Pegg's Lookout and Federation Lookout.
Starting at the entrance of Nathan Ridge Track off of Ring Road at Griffith University, it immerses you in nature and wildlife, with the smell of the beautiful eucalyptus trees.
Location: Toohey Road, Tarragindi
Wynnum to Manly Esplanade
For the ultimate leg stretch, the ten-kilometre walk from Wynnum to Manly Esplanade is a great option. It is pram friendly with its wide and smooth pathways and is picturesque with its views of the water. There are many shops and cafes that you will pass, and most importantly there are playgrounds for your little one as well as access to the Whale Park and wading pool in the warmer months.
Pram friendly walks in Brisbane for families
Did we cover your favourite? Let us know in comments if you have one you would like us to include!
Location: Waterloo Esplanade, Wynnum
This article was featured in Issue 40 of our printed magazine, published June 2020.