We've spent hours pouring over all the Ekka Showbags (they used to be called 'Ekka Sample Bags') and have put together a guide to help you determine how to get the biggest bang for your EKKA buck, regardless of  your child's individual interests.
Families Magazine are the recognised experts in providing trustworthy Ekka resources, as evidenced in our multitude of Channel 9 News appearances showing you how to save at the Ekka!
Disclaimer: This article is not yet updated with the latest Ekka information for 2024. When it is, we will let you know! (Especially if you sign up to our emails!) 😉
Let's be honest, kids all over Brisbane can be divided into two categories, simply send them off to the Ekka Showbags Pavillion without a plan and they will either:
A – beg you to buy the first show bag that slightly appeals to them. If your child falls into this category and you haven't planned ahead, please make sure you walk them out the same entrance and aisles you used to come in to avoid buyer's remorse.
B – walk the aisles 50 times each, and end up in a never ending loop of indecisiveness.
In an effort to avoid both of the above, read our Ekka Showbags Guide for 2023 to determine what "category" of showbag you'd like them to buy and steer them in the right direction! Here is the 2023 Ekka Showbag Pavilion map to help you out:
BUT FIRST: Make sure you read our detailed EKKA Guide so you know everything we know about making the most of your EKKA experience!
Ekka showbags guide overview
We believe that kids Ekka showbags fall into one (or sometimes two) of the following categories. The first decision to be made is which type of show bag you'd like your child to "invest" in, prior to even starting the selection process.
There are no wrong decisions to be made as far as categories go, only wrong showbag choices within the categories i.e. when looking at value for money. Our guide is to help to steer you towards the best choices within each of the following categories, we'll explain each of them below.
The Cheap Showbags
The Food Showbags
Branded Useful Showbags
Costume Showbags
Cheap Toy Showbags
Secondly, after selecting your showbag choices, the next thing to look at is whether there are any ride vouchers inside. If there are, your next decision is whether you purchase your showbags at the start of the day (and carry them around or put them in a locker), or buy them towards the end of the day (with the constant worry of "what if they sell out").
Finally, if you're heading to the fireworks and plan on arriving early in order to get a great seat, you'll need to decide whether it's worth while taking some of the contents along with you in order to assist with the fireworks wait time (perhaps this won't be such a big issue this year with the earlier / family friendly fireworks!).
Special mention showbags for parents and carers
We're jumping in early to show you these before we go on to the big food bags and branded showbags because they could come in useful on the day!
Bubs & Tots Showbag – $30 (value $369.39) – Snacks for little ones, sanity savers and treats for parents plus discount vouchers. We especially love the Oil Garden Cloud Vaporiser (valued at $39.95!) in this bag.
Rural Aid Showbag – $18 (value $144.63) – Snacks, hand sanitiser, vouchers – and a percentage of proceeds donated back to Rural Aid for our mates in the bush.
Make sure you follow us on Facebook because I will be posting about my visit to the show on the first morning including where to get the cheapest coffee, where to find the cleanest bathrooms, where to park this year, the best value showbags and my favourite rides (and how to get discounts!).
The cheap Ekka showbags
The cheap EKKA showbags are the ones that are available for under $5. Within this category, you're either looking at the cheapest of the cheap, which is the $2 Rainbow Freeze Showbag…
…or a $4 – $5 showbag that has the biggest quantity of items in it (and perhaps a novelty item), so the kids think they are getting a fantastic deal.
Our picks for the under $5 showbags which have a good quantity of items in it are shown below. Note, we've included these based on the lollies being a mainstream brand name and the number of items in the showbags, but we've excluded the bags that are likely to blow your head off (the warhead style bags… as they are not for everyone :).
Don't forget to check for multi-buy offers – the $5 Cadbury showbags are all 5 for $20 (only $4 each!) and include favourites like Curly Wurly, Caramello Koala, Furry Friends, and Freddo. If you have multiple children, this is usually a fantastic way to save some money (don't worry if the contents aren't equal, you can always dive your hand in when they are on a ride and quickly redistribute the goodies).
The food showbags
Special mention in the food showbags goes to:
Allen's Choc Classics – $15 – it contains FANTAILS!! Get your fix before they are gone!
Arnott's Biscuits – $15 – containing five full size biscuit packets for snacking on throughout the day.
Arnott's Shapes – $10 – containing five full size boxes of Arnott's Shapes savoury biscuits – only $2 per pack!
The branded useful showbags
A lot of the branded showbags actually contain "useful" items, which is a great thing for you, but can often leave the kids disappointed (if they haven't really looked into what's inside). I remember buying the Hot Wheels showbag one year for 4 year old twins (they chose it BTW), but when they got home, it was full of novelty items and NO Hot Wheels cars!
A lot of these showbags contain a few of the following items and sell for around $30:
backpacks
caps
water bottles
socks
beach towels
key rings
t-shirts
In the scheme of things, the contents can actually be quite useful (and pretty good value for money!) and the kids will get a lot of use out of the contents in the future. Just make sure the kids realise they aren't full of toys!
There are HEAPS of these types of bags, here are a few of our favourites for 2023:
Sports fan showbags
Ekka special – buy any two NRL or State of Origin bags for only $50!
Other sporting showbags include:
Kids' favourite Tv showbags
Paw Patrol Team – $32 – Backpack, cap, cooler bag, mask set, and more! (Alternative Paw patrol showbag available).
Paw Patrol Skye – $32 – Backpack, bucket hat, handbag, trinket boxes, and more.
Bluey Showbag – $32 – Backpack, bucket hat, lunch box set and novelties. (Bingo showbag also available!)
Cocomelon Showbag – $32 – Backpack, bucket hat, bath toys and novelties (two showbags to choose from).
Kids' favourite movie showbags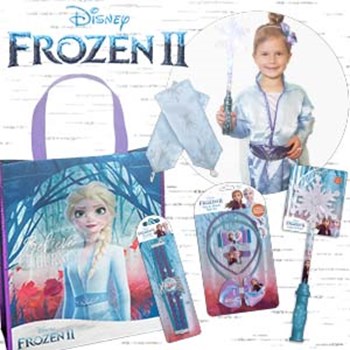 Other favourite movie showbags include:
Kids' choice showbags
The costume showbags
The EKKA is conveniently scheduled just before book week… so plan accordingly!
Other costume showbags include:
A lot of the "Mega" brand showbags, including: Mega Chef, Mega Builder, Mega Fairy, Mega Doctor, Mega Nurse, Mega Fireman, Mega Western, Mega Princess, Mega Swat and other Mega bags – all $35 – and military, police, and ninja showbags from $28 – $30.
The cheap toy showbags
These are the showbags that will last 5 minutes, full of plastic and items will be lost pretty quickly. Don't expect much from them, but they will offer lots of entertainment for a very short time.
Whilst they are full of cheap toys, it's not to say you shouldn't buy them, some of them are jam-packed with so many novelty items they can be handy to pull out one bit at a time on a rainy day… then the item will likely be binned pretty soon after the first use!
Our picks are below!
Then, of course, there are all the slime bags…
And Squishy bags
And FIDGET bags!
Showbags for creative kids
These bags are great value and guaranteed to keep your kids busy long after the Ekka.
Showbags for tweens and teens
Showbags for adults
These showbags really represent great value!
And don't forget the pets!
Your pet has been a good boy or girl while you were at the show. Show them how much you appreciate them with a showbag for pets!
The Kitty Showbag – $26 – Grooming toy, food treats and Petcircle discunt voucher. The mug is for you!
The Pooch Showbag – $25 – Toys, food and a Petcircle discount voucher.
Ekka showbag guide 2023
I'll be honest, this started off as a top 10 showbag list but may have got a little out of control. But there's no "top 10" when it comes to showbags; it's about choosing a showbag "type" and matching it to your child's interest… then sticking to a budget!
Bring on the EKKA and all the EKKA Showbags!
Can't get to the Ekka but still want your showbags? See our article about where to buy Ekka showbags online!
Looking for more EKKA fun?
As the sun sets over Brisbane the EKKA excitement ramps up with a HUGE 1.5 hour EkkaNITES program sure to delight families. We've got the low down on Ekka fireworks!
Find out where to find the best parking spot in our EKKA parking wrap-up.
Ekka food has evolved over the years from the classic carnival fare to include a selection of gourmet foodie experiences. Here's our pick of the Top 5 BEST Eats at Ekka!