Christmas Lights Logan | Families Magazine Guide
5/12/2017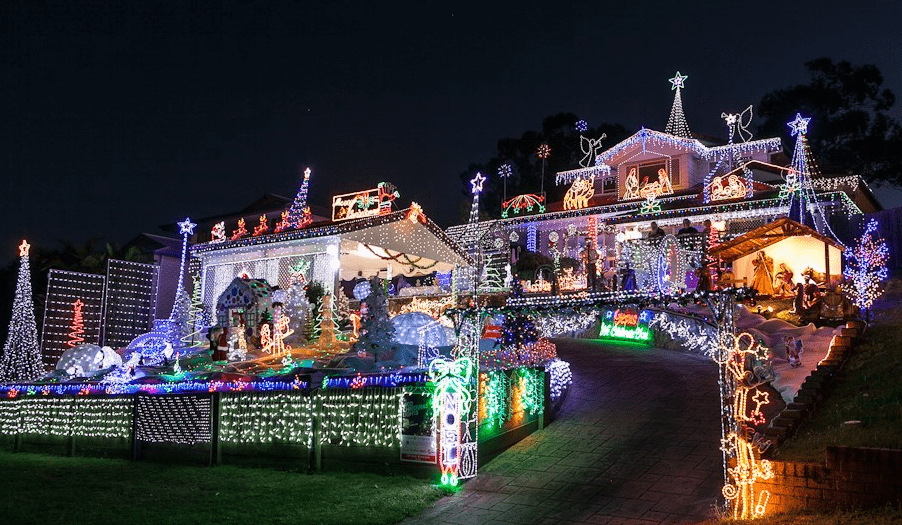 Christmas Lights? Logan, please! Heading south from Brisbane is the ticket to a world of Christmas magic and wonder that has to be seen to be believed! Lucky for you, we've got a DOWNLOADABLE MAP that makes touring all the lights as easy as (mince) pie!)
Christmas Lights Logan and Surrounds
A lot of people put a LOT of effort into their Christmas lights displays. You're looking at hundreds (and thousands!) of dollars and hours spent coming up with designs and concepts that will surprise and delight crowds of people.
Out of respect to the hard-working people who get involved with these displays, Families Magazine recommends keeping the following in mind:
Be conscious of the space around you and ask that your children do the same.
People in homes with Christmas lights have rights to privacy and security, please respect their borders.
Take any rubbish with you and do not litter.
Do not tamper with, adjust or remove any of the lights or displays.
Be mindful of parking and traffic. Some streets can become VERY busy so it's often better to park further away and then walk back to the lights.
Where to see the best Christmas Lights Logan has on offer
Here's a break down of suburb by suburb. For the best route recommendations, use our downloadable map so you don't double back.
Beenleigh
Boronia Heights
3 Ferndale Street
13 Whetton Court
14 Parklands Drive
Browns Plains
26 Ellington Street
6 Alrak Avenue
Cornubia
128 Park View Crescent
14 Penelope Drive
Crestmead
7 Judith Street
Rachel Drive
2 Clayton Court
Drewvale
Eagleby
Edens Landing
9 Clayton Drive
11 Lucy Drive
Heritage Park
Hillcrest
5 Clabon Street
2 Gilbert Court
Logan
15 Henry Street (Office 7)
Loganholme
Mount Warren Park
Park Ridge South
Slacks Creek
15 Michael Street
Springlands Drive
24 Davina Street
46 Adelong Road
Tanah Merah
Waterford West
Windaroo
56 Bannockburn Road
6 Lena Place
Christmas Lights Logan, Brisbane and Beyond!
We've got 'em all, baby! But if we missed any that you love, please let us know in the comments. We're constantly updating and love the feedback.