No time to bake actual biscuits? Give these ANZAC Biscuit Bliss Balls a try.
A quick and tasty snack to keep those Dawn Service energy levels up
All you need is a food processor and five minutes in the kitchen and you're done. No turning the oven on, minimal washing up and you've got a tasty little treat. These bliss balls hit that sweet spot just like a biscuit but take way less time to make and are probably better for you.
They make the perfect portable snack for heading out to pay your respects on ANZAC day.
ALSO CHECK OUT: Mouthwatering Anzac Biscuit Ice Cream Sandwich Recipe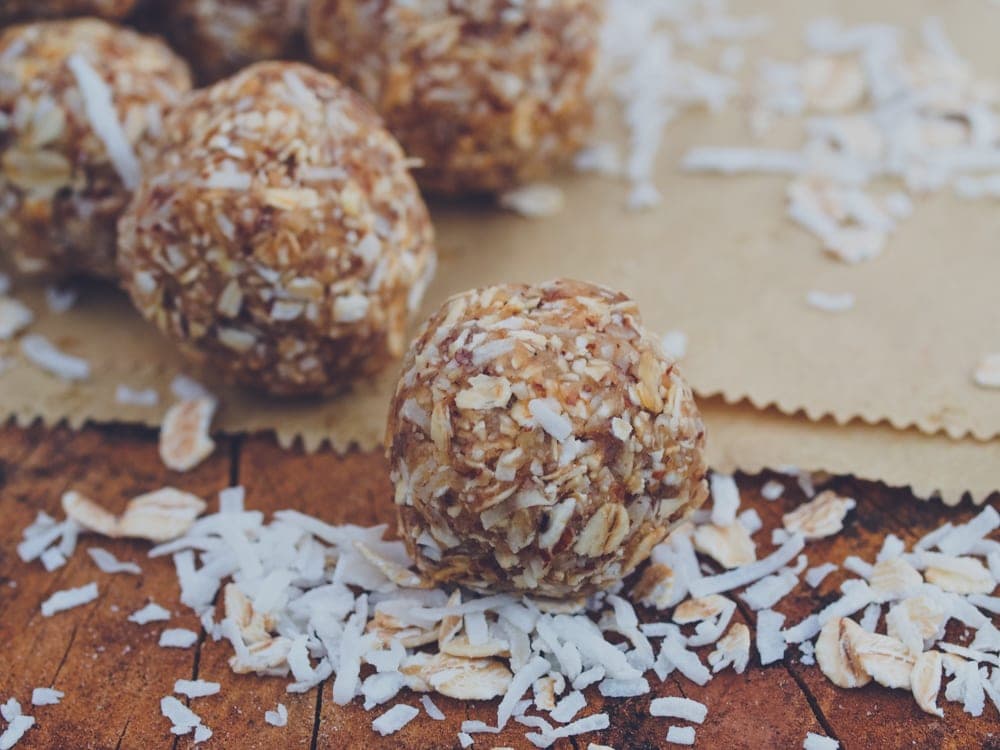 Recipe and images by Elise Clarkson from Wild Mountain Child for Families Magazine – Gold Coast
ANZAC Biscuit Bliss Balls Ingredients;
1 cup of rolled oats
1 cup of almond meal
½ cup shredded coconut
1 ½ tablespoons of golden syrup
1 tablespoon of water
Directions:
In a food processor combine all the dry ingredients and mix on medium speed for a minute
Add in the golden syrup and mix for another 30 seconds
Now add in the water a little at time so that the mixture grabs together
Once the mixture start to look like it's clumping together it's time to start rolling
Roll the balls about the size of a 10cent piece
You can store them in the fridge or eat them straight away
The nitty gritty
Makes about 10 bliss balls
Switch out the golden syrup to rice malt syrup to make them even healthier
Much easier to roll if you wet your hands in between balls