If you are looking for venues for kids parties Sunshine Coast has you spoilt for choice. This article is going to give you all the birthday party ideas on the Sunshine Coast to make your party pop!
From kids birthday parties to 21st birthday party venues, we know how to have fun, so we've listed all our favourite places on the Sunshine Coast for parties.
With this list of party venues on the Sunshine Coast you can send out your invites knowing that you've chosen the best place for your kids (or yourself), and your guests will love helping you celebrate your special day! There are just so many things to do on the Sunshine Coast with kids, we have a whole article about that too!
Kids parties Sunshine Coast
We love a party venue. Seriously. Book us in. They either cater for you or help you serve your own food. There's a set time limit. Kids are contained AND entertained. It's actually a chance to (gasp) maybe socialise with other adults for a little while as your kids play together.
Yep – that sounds like a happy birthday to us!
Here are the party venues Sunshine Coast you've been looking for. Tell 'em we sent you!

Sunshine Coast Playgroup Hub (formerly Mons Playgroup Centre)
This is a great place! Located in Buderim, it's a one acre fully fenced area that's set up in a few different 'zones'. Bike paths, playgrounds, community gardens and sand pit. Perfect for an outdoor party where you can bring your own food and spread out for a picnic or even hire a BBQ.
Address: 1 Mons School Road, Mons (Buderim)
Ph: 5453 4938
Website: Click here
Laserzone Sunshine Coast
Laser tag like you've never seen it before! Open Mondays to Thursdays from 10am-6pm, Fridays from 10am-9pm, and Saturdays and Sundays from 9am-6pm. This is a great choice for active kids with energy to burn. Pew pew!
Address: 3 Main Drive Warana
Ph: 5493 6333
Website: click here

Australia Zoo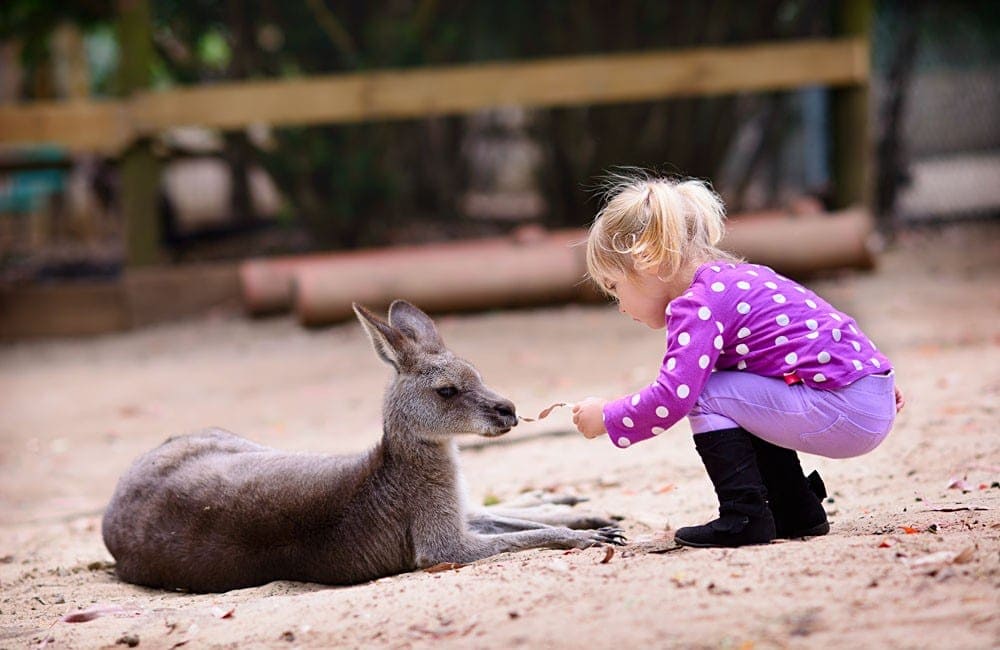 So much to see and do at the world famous Australia Zoo! Get up close and personal with wild animal encounters, learn all there is to know about conservation and sustainability and you might JUST be lucky enough to meet an Irwin! This is definitely one of the BEST places to celebrate birthdays of any age!
You might find some FREE or CHEAP tickets at this link! Woohoo!
Address: 1638 Steve Irwin Way, Beerwah
Ph: Contact options are listed on website
Website: Click here
Spinners Bar & Bowl
The locals like to think of this as an all-in-one entertainment venue. Spinners offers catered birthday parties for a minimum of six kids. The music is pumping, the bumpers can come up if needed and there's a light show. Bowling is a SERIOUSLY fun party venue for Sunshine Coast birthdays.
Address: 97 Bulcock St, Caloundra, 4551
Ph: 5438 2360
Website: Click here
Apex Camps Sunshine Coast
This is a party with a difference! This awesome adventure camp offers the opportunity for an active three or four hour catered party where your kids can choose the activities!
Let them choose from:
Mud Pit Challenge Course
Archery
Fencing
Catapults (or Catapults and Low Ropes, a good option for younger participants where the catapult is pre-built)
Low Ropes and Team Builders
Mid Ropes with Flying Fox
High Ropes with Twin Flying Foxes
Rock Climbing
Abseiling
It'll be an event to remember!
Address: 171 Nojoor Rd, Twin Waters
Ph: 1300 122 677
Website: Click here
The Big Pineapple & Wildlife HQ
It's like what you remember from your childhood – only better!
The Big Pineapple is now the home of Wildlife HQ – an incredible zoo attraction for the Sunshine Coast! You can read our review here. It's a wild day out for everyone and it'll be a birthday party experience not to be forgotten!
Address: 76 Nambour Connection Rd, Woombye
Ph: 0428 660 671
Website: Click here
Rollerdrome Family Skate Centre
We love Caloundra Rollerdrome! It's an awesome choice for party venues Sunshine Coast as it offers older kids the chance to really feel grown up. If you remember skating parties from when you were a kid, you'll be pleased to know that they're exactly the same. Food, music, fun times and friends. Awesome!
Address: 19 Caloundra Rd, Caloundra West, 4551
Ph: 5491 4255
Website: Click here
A Little Creative
This is a great party venue Sunshine Coast if you've got a child who wants something a little different. Art parties are a great way to get kids to tap into their imagination and will appeal to you if you're not HUGELY sold on the whole yelling / screaming for two hours thing. They're open during the week from 10am-4pm.
Address: 18/1 Main Dr, Warana QLD 4575
Ph: 0411 790 211
Website: Click here
Sunshine Castle
Let your kid be treated like royalty on their birthday! This awesome Sunshine Coast venue offers a Magic Courtyard kids birthday party. The package includes a party host and a range of catering options.
They're happy to work with you to personalise the party to match your child's tastes. Perfect for little princes and princesses! Sunshine Castle is open every day from 9.30am-4.30pm. Read our review here.
Address: 292-296 David Low Way, Bli Bli, 4560
Ph: 5448 4477
Website: Click here
Aussie World
As the Sunshine Coast's leading theme park, Aussie World means super fun for kids' and 21st birthdays. It is located alongside the Pub at Aussie World on Queensland's Sunshine Coast. Aussie World is jam-packed with over 30 rides and attractions for all ages. Be Boggled in Professor Boggleworth's Illusionarium, be brave on the Redback, take on the Plunge, or have a blast on the Ballroom Blitz, water play area Leak'nLogs, Giant Slide, Dodgems, The Wasp, Speed Stars, Bombora Bounce, Platypus Ponds Mini Golf, Ferris Wheel Speed Stars or the Space Shaker Swinging Ship.
There is plenty for the little kids too with the NEW Bug Run kiddie rollercoaster, Tin Lids Tea Party ride, Classic Carousel, Little Beaut Toot Toot, and everyone's favourite, Side Show Alley!
The Pub at Aussie World is one of Queensland's leading tourist attractions and is a must visit. The Pub at Aussie World is open 9am until late and the lunch and dinner menu specialises in the use of local produce including a mouth-watering range of grilled steaks. Aussie World also has a great gift store, the Gift Emporium where the pleasure of browsing through some of the most unique gifts lines on the Sunshine Coast can be found. Also enjoy the Aussie World Village with a selection of specialty shops that cater for the most discerning buyer and includes locally grown and Australian made products.
Find Aussie World tickets here.
Address: 73 Frizzo Rd, Palmview, 4553
Ph: 5494 5444
The Ginger Factory
Families Magazine LOVES The Ginger Factory!  It's free entry, has easily accessible playgrounds, cute rides designed for kids and range of delicious eats to make this a top choice of party venues Sunshine Coast birthdays!
Party packages include hosted and self-hosted, a range of party games, hot and cold food and maybe even a SUPER LIVE BEE SHOW! Buzz there as quickly as you can! The Ginger Factory is open every day from 10am-5pm. Read our review here.
Address: 50 Pioneer Rd, Yandina QLD 4561
Ph: 5447 8431
Website: Click here
Inflatable World
Bounce into FUN! Inflatable World is a totally fun, totally terrific party venue Sunshine Coast option for birthday parties. Organised games, cool party hosts and food and you can decorate any way you like! So cool! They're open every day from 9am-3pm.
Address: 82 Lear Jet Drive, Caboolture, QLD 4510
Ph: 5495 5570
Website: Click here
Sea Life Mooloolaba
Sea Life has LONG been one of our absolute favourite places in the world but we BET you didn't know they do kids parties as well! This long-time family favourite venue includes:
All day entry
A guided educational tour
Reserved VIP seating for the seal show
Birthday lunch
10% off in the gift shop
Downloadable specialised invitations
Yes please! Do they have an age limit on these parties?! Sea Life is open EVERY day from 9am-5pm. Parties run in blocks during the day so inquire when booking. This is a great party venue on the Sunshine Coast.
Address: Parkyn Parade, Mooloolaba.
Ph: You can use live chat options on their website
Website: Click here
Check out Sea Life tickets here.
Kids World Sippy Downs (formerly Chipmunks)
There are a variety of different themed parties to choose from at this indoor play centre. From Princess to Pirate – there's something for everyone! Entry fee, food and drink, cafe space – the works. The staff at Kids World are ready to cater for your next birthday party every day of the week from 9am-5pm (10am-4pm on Sundays).
Address: 8 Fairfax Street, Sippy Downs, QLD 4556
Ph: 5445 2183
Website: Click here
21st Birthday Party Venues Sunshine Coast
Looking for something unforgettable to ring in this milestone birthday? Here are some GREAT ideas for 21st birthday party venues and activities on the Sunshine Coast.
Skydive Noosa or Bribie Island
You'll get a bird's eye view of the entire region from Noosa to Fraser Island. This is the ULTIMATE for thrill-seekers as you'll experience a 60 second freefall at 200 km per hour! You'll be jumping from 15,000 feet supported by an experienced team AND you get pick up and return transfers from your hotel to the drop zone. So cool!
Website: Click here
Sunshine Coast Big Kart Track Go Karting
The Big Kart Track on QLD's Sunshine Coast is the largest commercial go-kart track in Australia. With tracks for kids to cater to the whole family combined with the main attraction – an international standard race track, capable of running 50 go-karts at one time, with 1.2km of track – this venue has got it all.
Straights, bends, chicanes, and hair-rising hairpins. Find the rush you desire. Multiple different length packages are available for the Sunshine Coast's Big Kart Track, ranging from 15 minutes all the way up to an entire hour's worth of go karting fun!
Address: 2310 Steve Irwin Way, Landsborough, Queensland 4550
Check out the ticket prices here.
Take a surfing course
Keen to get up and out there, hanging ten all the way? Learn from the pros with a surfing lesson! Lessons are available year round and you'll be learning from professional instructors. Wetsuits and boards are available to choose from – all you need to bring is a willingness to learn!
Website: Click here
Maroochy River Golf Club
Celebrate in style at the Maroochy River Golf Club. You'll have access to the bar and function rooms capped off with incredible views and hospitality. (Kids parties are available here too, on the mini golf course!)
Address: 374-514 David Low Way, Bli Bli
Ph: 5373 1000
Website: Click here
The Buderim Tavern
This is another of our top choices for 21st birthday party venues on the Sunshine Coast. The views, hospitality and catering here are all top notch and make it an excellent choice for a milestone birthday celebration.
Address: 81 Burnett St, Buderim
Ph: 5453 3777
Website: Click here
Sunshine Coast Craft Beer Tours
Bottoms up! What a great way to celebrate.
We love a good brewery tour for grown ups – check out this one!
Paradise Sea Planes
See the world from a different angle for your 21st birthday celebration in an historic Wilga warbird! Paradise Sea Planes offers a selection of adventure flights over the Sunshine Coast, guaranteed to make your birthday memorable.
Address: 142 Bradman Avenue, Maroochydore
Party venues Sunshine Coast
We're always updating our resources and there are ALWAYS new venues cropping up in and around the Sunshine Coast. Make sure you check back to see what updates have been made when you're planning your child's next birthday party. And save a lolly bag for us!