If you are looking for hot air balloon discounts for flights from Brisbane, you've found the right article! We have found tonnes of ways you can get discounted prices for this bucket list item! Trust me when I tell you that you never have to pay full price to fly in a hot air balloon out of Brisbane!
Keep reading all the way to the bottom to see ALL the current discount tickets for all the local hot air balloon rides! These change from time to time, so I will always check them each month for you! This will make an excellent Christmas gift if you are thinking about giving this to someone special.
We also have secured a special discount code for our readers so you can get $15 off your hot air balloon flight. I will tell you about that below. You could find a cheap hot air balloon flight to suit your budget for an awesome day out.
I have also detailed our experience on one hot air balloon flight out of Brisbane, so you can decide if the experience feels right for you! Before I went on the trip, I had questions… so many questions about how it all worked. I have tried to answer them all below.
If you are looking for a (discounted) hot air balloon ride out of the Gold Coast click here.
Hot air balloon Brisbane
On a warm summer morning recently we took a hot air balloon ride out of Beaudesert just near Brisbane. This article will detail exactly what to expect when you book a hot air balloon ride and also outline all the cheapest hot air balloon rides from Brisbane, including our favourite discounts.
Early morning balloon ride
I am not going to lie. A hot air balloon ride, will involve a super early wake up call. I set my alarm for 3.15am and our pick up in the Brisbane CBD was 3.50am! This is because the balloons need stable air to fly and the most stable air is early in the morning before the earth heats up the air.
While I am not going to go into the detail of how hot air balloons fly, trust that the more stable the air, the better the flight. Makes sense, right!?
Getting to the hot air balloon from Brisbane
So, I found this interesting. The take off (and indeed the landing place/s) are not fixed. Each day there are a few different options to take off from and where exactly the flight departs from will depend on the weather/winds/air currents.
We headed out towards Beaudesert (west of Brisbane) and our driver awaited a message from the balloon ground crew for the exact location for departure. The message came through on his radio on our drive about 30 minutes into the trip. It was a paddock/field (soon to be new housing estate!) just past Beaudesert. You can see the landscape of the location in the photo above. (Note: wear comfortable shoes, the ground may be damp!)
As our discounted hot air balloon ride included the pick-up option, we didn't need to worry about finding the location. I suspect if you are taking the self-drive option, the company you book will send you the details by text message as soon as they know!
Families Magazine Tip: Book the pick-up option! 😉
RELATED: We can also get your kids into Australia Zoo for FREE and we have cheap Dreamworld tickets too. Want cheap movies tickets? We know that too!
Are hot air balloons safe?
On our drive out to the location, the driver played us a safety demonstration video. This included showing us how to get into the basket, how to brace for landing and how to get out of the basket. That is really all you need to know!
I am not going to lie, I never really felt compelled to go on a hot air balloon flight before. But as this opportunity came up, I was determined to take advantage. The pilot was super knowledgeable (and funny) and our pick-up driver told us about the number of hours the pilots have to do to get their pilots license as well as constant checks on the industry. Our pilot had flown for years in South Africa before moving to Australia. He was great!
And I can honestly say, the whole time I felt 100% safe! I was not for one second worried about anything bad happening!
What is the flight like?
We had 20 people in our basket. I was told you could have up to 24 people in our balloon's basket.
Once you are all loaded (one at a time) they don't waste much time departing. Again, the air is most stable the earlier in the morning you are up, so the sooner the better.
We flew for approximately 1 hour – our pilot took us up and down the valleys, sometimes we were quite low, other times we were high up. There were lots of other balloons around us (the company we went with had 5 in the air).
The trip was quiet. It is very quiet up so high. Apart from the roar of the fire heating the balloon (which is also a bit hot, but only on for a few seconds at a time) it is really quiet. There is lots of time to admire the view and breathe in the serenity.
Landing the hot air balloon
Both in the safety video and once in the balloon, you are shown how to stand when you land. Because the basket doesn't have wheels, you 'hop' a bit on landing. You just need to hold the handles inside the balloon and bend your knees. It is not tricky.
Again, because of the air currents just 'blowing' the balloon the pilot will have a few options of where to land. We ended up landing on the Plan B landing spot. Which was fine. The support vehicles met us there (these guys are experts, remember) to pick us up.
We 'hopped' a few times upon landing but it was pretty smooth. After we climbed out (one at a time) we helped pack up the balloon and took a group photo!
Champagne breakfast anyone?
Afterwards we boarded our transport again and went to O'Reilly's Vineyard for a breakfast and a glass of champagne. We also walked around the grounds and pat and fed their alpacas!!
We departed at 8.30am!! We did all that and it was still only 8.30am!!
RELATED: We can also get you into Dreamworld cheap, your kids into Australia Zoo for FREE and cheap into Lone Pine Koala Sanctuary too!
Where to get hot air balloon discounts
We have done some research on your behalf and found the best hot air balloon discounts available at the time of writing this article. There are lots, so make sure you check each one individually to ensure you get the BEST deal!
The Entertainment Book
If you haven't yet, do yourself a favour and buy the latest version of the annual The Entertainment Book. They offer the best hot air balloon discount tickets with a 30% discount. The book usually costs $119.99 and the savings are excellent. We always get amazing value out of ours. We share the purchase price amongst family members and use the app on our phone. SO EASY!
Websites to get cheap hot air balloon discount tickets
If you don't want to invest in the Entertainment Book, I have listed all the other options below, including our exclusive code with Klook. What you need to do is check each option carefully and do the math to figure it out for your family make-up but currently these are the cheapest hot air balloon tickets.
These discount coupon sites always have discounted hot air balloon tickets. They change all the time and we update this article every month to stay across the changes. Below are listed the current discount deals for the range of companies that have offers for hot air balloon rides out of Brisbane.
I have outlined ALL the other possible discounts below – DO make the effort to methodically check each one of the links below – all of them!!
Hot air balloon Brisbane deals
There are a few discount ticket options this year. The discounts range from a few dollars to loads of dollars off. Keep reading and click on all the links to double check.
Current best deal for hot air balloon rides
OK – so the website Klook has offered our readers these two discounted hot air balloon offers to help you take advantage of this bucket list experience. We did the second one with the return transfers.
Scenic Hot Air Balloon ride – either without without breakfast in Ipswich (from $370 before discount) – click here
Scenic Hot Air Balloon ride – includes return transfers from the Brisbane CBD and breakfast ($390 before discount) – click here
On top of the deals above, Klook has offered our readers an additional $15 off each individual booking.
Please use the exclusive code: KLOOKFMAG
T&C's: 
New Klook users only
$15 off minimum spend $100
Applicable to any QLD activity
Families Magazine Tip: If you are booking for 2 people, make 2 different/separate bookings on 2 different accounts that you create to use the $15 off offer twice!
Try these hot air balloon coupon sites:

Click here to find the best hot air balloon discount options on Groupon

Click here to find the best hot air balloon discount options on Scoopon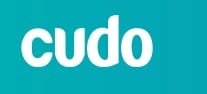 Click here to find the best hot air balloon discount options on Cudo
Click here to find the best hot air balloon discount options on Experience Oz
Let me know what you decide and what you book!
Enjoy!