Are you looking for places to eat in Toowoomba with kids? In our article we have described all our favourite child friendly restaurants in Toowoomba.
Whether you're looking for a café to have breakfast or morning/afternoon tea, or seeking out a pub or restaurant that can accommodate your lunch and dinner needs, the following are some of the best kid-friendly places to eat Toowoomba has on offer.
Kid-friendly restaurants Toowoomba
Eating out with your kids doesn't have to be a nightmare – with these Toowoomba child-friendly restaurants, there's something for everyone!
Piccolo Papa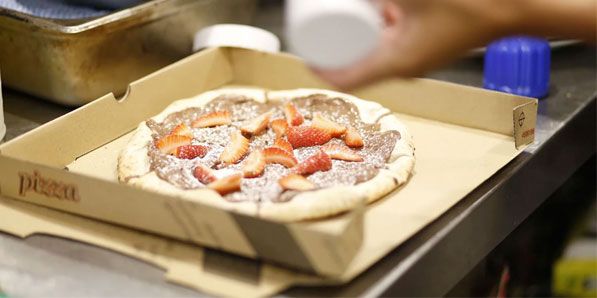 For lovers of pizza and pasta, this is the place to go with a menu that includes kids' size options for both. Piccolo Papa also opens for breakfast, with a bambino brekky menu as well.
Location: Shop 4, High Street Shopping Centre, Rangeville
Website: click here
City Golf Club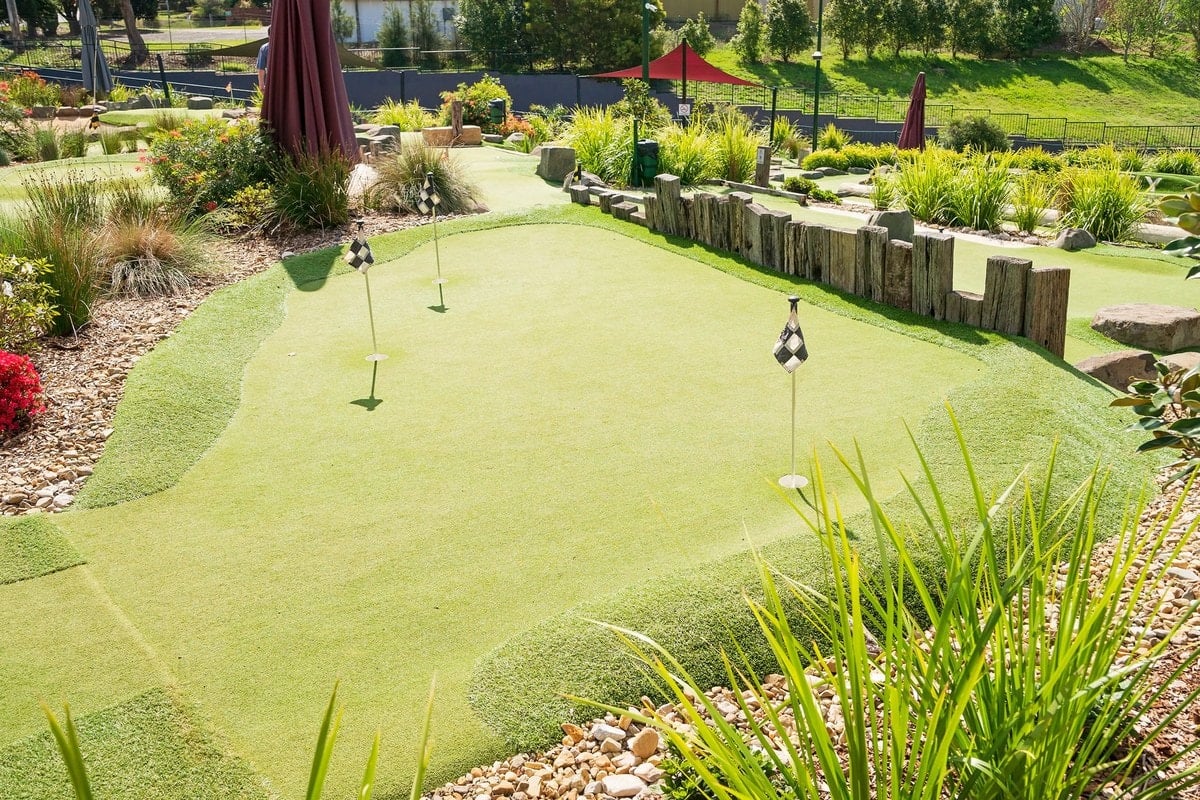 The City Golf Club has three dining options, live entertainment for the adults, and a staff supervised kids room that operates Friday to Sunday during meal times. Not only that, there's a driving range for under 12s and an 18-hole mini-golf course that's sure to create plenty of fun for the whole family.
Location: 254 South Street, Toowoomba
Website: City Golf
Muller Bros
A little bit of Brazil in Toowoomba, Muller Bros focuses on upholding the tradition of churrasco. Meats are slow-cooked on skewers and delivered to your table where "passadors", using the knives from their belts, thinly slice pieces for each person. Just remember to keep your kids seated during service – small children and large knives are not a good combination.
Location: 25 Bell Street, Toowoomba
Website: click here
Hog's Breath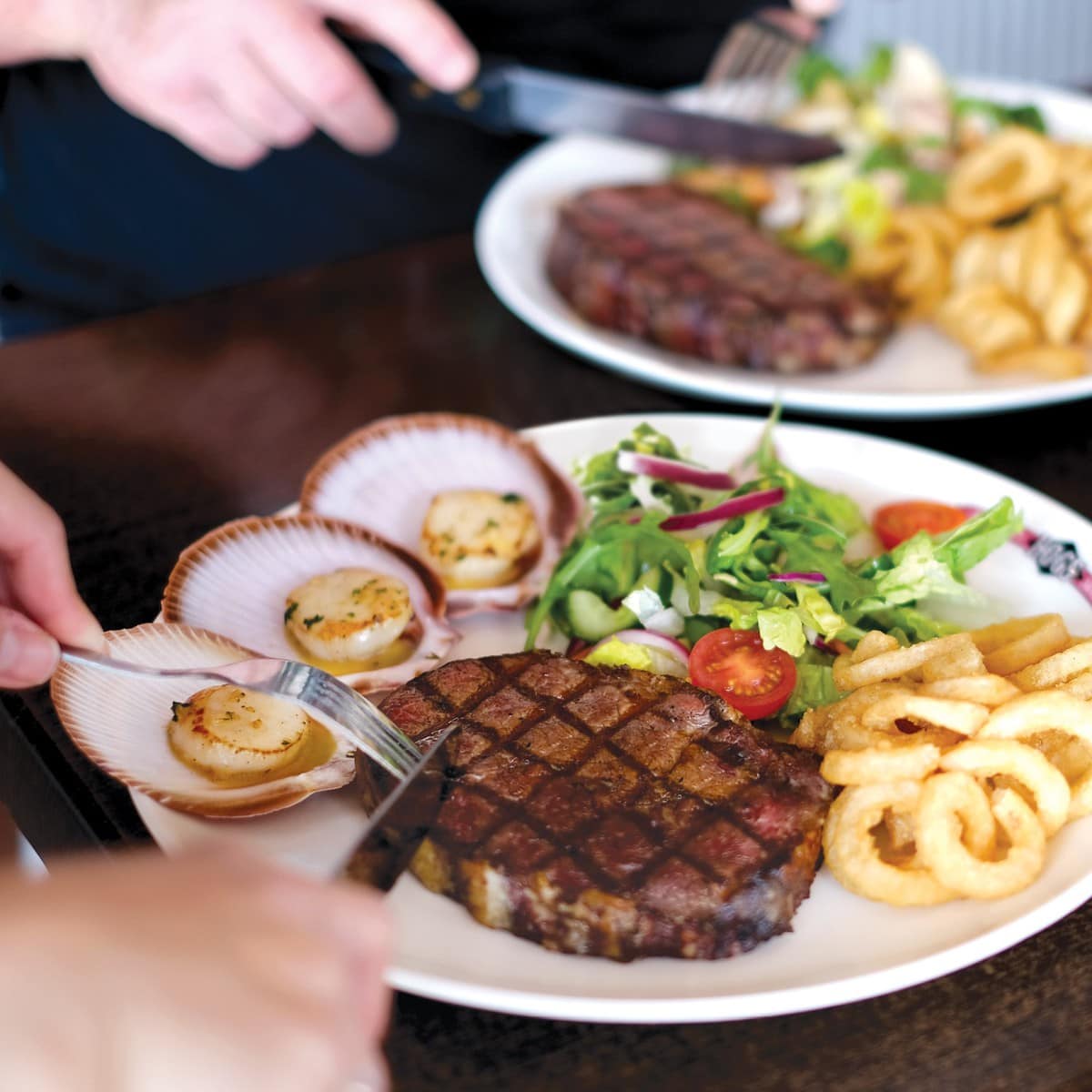 Hog's philosophy is 'have fun and enjoy yourself' and they achieve that with venues filled with interesting paraphernalia. The Aussie steak house prides itself on its 18-hr slow cooked meats, but offers other alternatives along with a dedicated Hogster's kids menu.
Location: Cnr Neil and Bell Streets, Toowoomba
Website: click here
Rashays
We have to admit to being a bit of a fan of Rashays. Originally from NSW, they have expanded and now have many restaurants across Queensland, including Toowoomba. We love their menus, with all their dishes photographed, so you know exactly what you are getting. Their standard fare is 'Modern Australian Cuisine' and it is delicious.
Location: 482-484 Ruthven St
Website: Rashays Toowoomba
Kid-friendly pubs Toowoomba
Sometimes we all hanker for some pub fare, but finding a hotel that accommodates children can be tricky. Don't worry! We've found some of the best kid-friendly pubs Toowoomba has on offer.
Wilsonton Hotel
The Wilsonton Hotel is a great place for families to kick back, relax, and enjoy some amazing food at great prices. With a huge play area and a menu aimed at their palates, the kids are sure to be begging you to come back. It's no wonder the Wilsonton Hotel was voted best kid-friendly restaurant in Toowoomba.
Location: 40 Richmond Drive, Toowoomba.
Website: click here
Newtown Hotel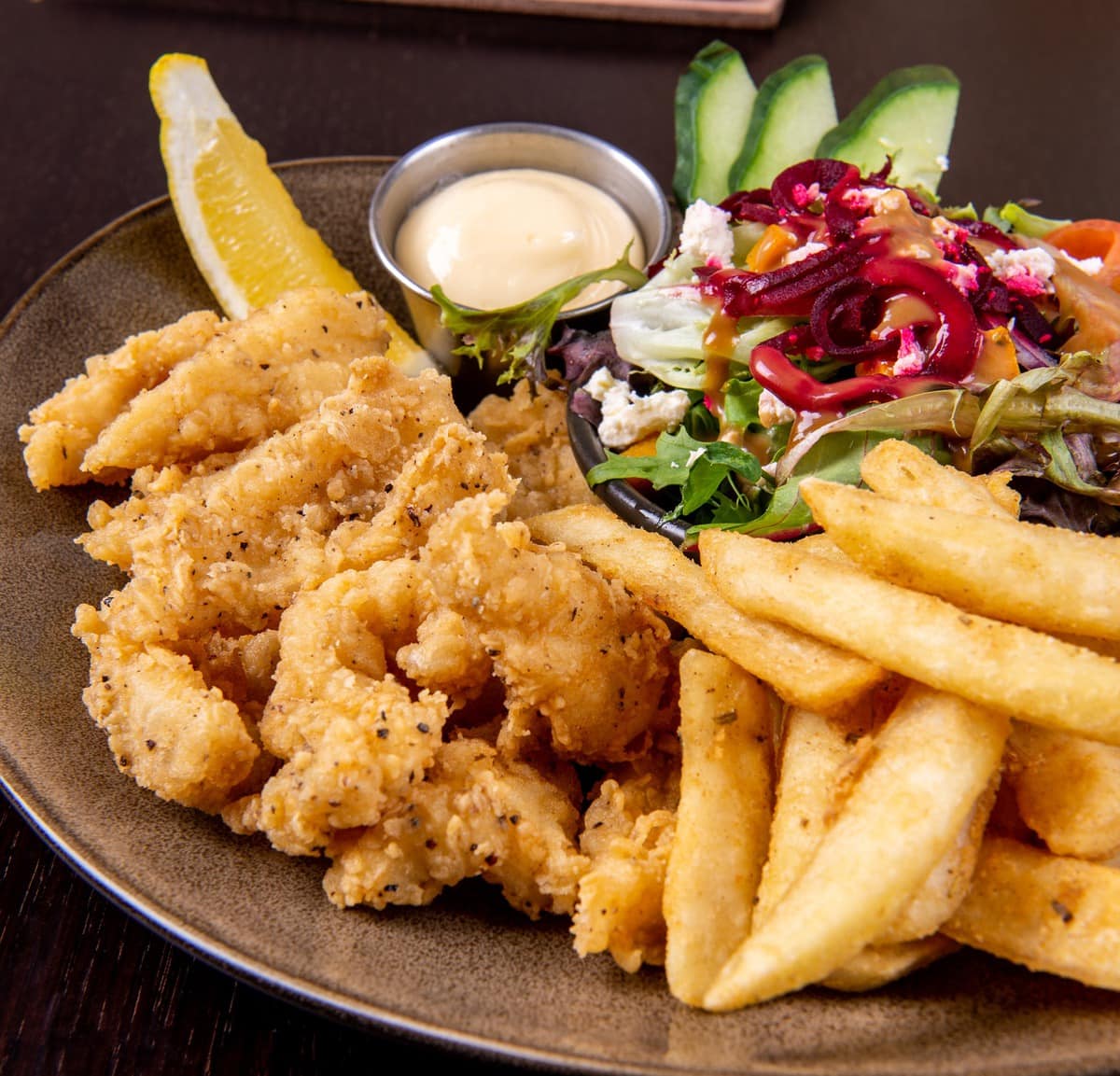 The Newton Hotel provides great meals with excellent portion sizes, so you definitely won't go hungry. The kids will love the activity bag they receive with their meals, and you'll love the kids' room where they can safely run off some excess energy.
Families Magazine Tip: Get the wings! 😉
Location: 64-72 Anzac Avenue, Toowoomba
Website: Newtown Hotel
Westbrook Tavern
The Westbrook Tavern's menu includes a variety of dishes, ranging from traditional pub favorites to modern Australian cuisine. They serve meals throughout the day, for lunch, and dinner, with options to cater to different dietary preferences and requirements. The pub also offers daily specials and promotions, providing additional value to its customers. This includes a kids menu and a kids eat free deal on Mondays. Add Westbrook Tavern to your list!
Location: 68 -78 Main Street Westbrook
Website: Westbrook Tavern
Blue Mountain Hotel
With excellent service, beautiful meals, and entertainment for the adults, the Blue Mountain Hotel makes a great night out. It's also one of the best child-friendly restaurants in Toowoomba because of its Club4Kids, special kids menus, large outdoor area for them to play in, and special kids birthday packages. You'll be coming back again and again.
Location: 264 New England Highway, Harlaxton
Website: click here
Highfields Tavern
Highfields Tavern's family bistro is the perfect place for a meal with the kids. Not only is there a fun and enticing kids menu, there's an outdoor play area for them to burn off their energy while you sit back and relax.
Location: Cnr Obrien and Highfields Roads, Highfields
Website: click here
Withcott Hotel
The Withcott is a traditional family-owned hotel located at the bottom of the Toowoomba Range. They have a delicious menu, including options for the kids, and you can choose to eat in either the air-conditioned restaurant or the fully enclosed Garden Deck.
Location: 8604 Warrego Highway, Withcott
Website: Withcott Hotel
The Southern Hotel
The Southern Hotel's family bistro, Fire and Ice, bills itself as 'fine food without the high cost'. They serve breakfast as well as lunch and dinner, with a menu targeted at the kids. There's also a children's den so the kids can have fun while you relax.
Location: 839 Ruthven Street, Toowoomba
Website: The Southern Hotel
The Mill Inn Tavern
If you are up for a drive, the Mill Inn Tavern in Millmerran has a playground for the kids as well as a 9 hole putt putt course!
Location: 33 McKenzie St, Millmerran
Website: The Mill Inn Tavern
Kid-friendly cafes Toowoomba
Take thirty minutes out of your day to claim back some of your sanity. There are café owners who understand and want parents to enjoy the simple pleasure of a hot cuppa somewhere where children are welcomed and catered for.
Kingfishers Café
This family friendly café offers diners not only fine quality food and beverages but they also have kids in mind when writing menus. They have both indoor and al fresco dining areas, and when the kids have finished their meals they can run amok in the expanse of grassed areas designed with them in mind, while mum and dad enjoy a hot beverage.
Location: 333 Spring Street, Toowoomba
Website: click here
iPlay Café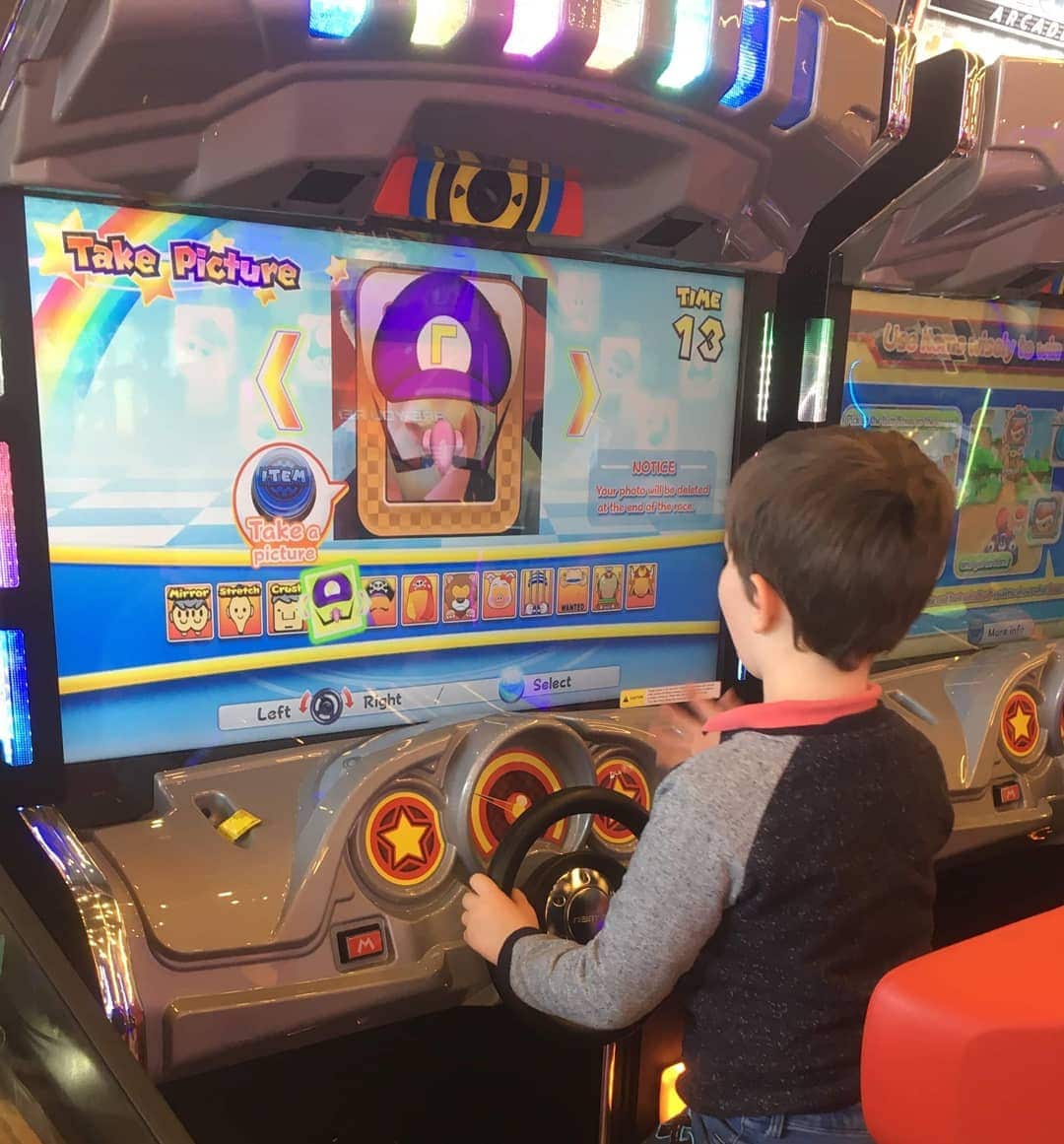 The indoor play centre has incorporated a child's love of playing, with a mum and dad's need for time out. With a fully stocked cafe that is ready to serve you and your kids with a range of options including sandwiches, chips, nachos and much more; you will not only leave satisfied but your little ones will also be exhausted from playing.
Location: Grand Central Shopping Centre, Margaret Street, Toowoomba
Website: click here
Danish Flower Mart Gourmet Café
The biggest scones menu we've ever seen – far beyond plain, fruit and pumpkin scones, there are all sorts of flavour combinations AND scones that are Gluten Free, Gluten and Dairy Free, and Vegan. It's not all about the scones though. There are also breakfast options, sandwiches, light meals and a kids' menu as well. There's seating inside or out amongst the trees and garden umbrellas, and there's a sandpit, cubbyhouse and other kid's play equipment
Location: 10347 New England Highway
Website: Danish Flower Mart
The Chocolate Cottage and Café
Located in an 18th Century renovated schoolhouse, the Chocolate Cottage is a chocoholics dream. There's a delicious café menu and 60 varieties of handmade chocolates to sample. The kids will also love running around in the large open space. You can find out more in our review.
Location: 10475 New England Highway, Highfields
Website: Chocolate Cottage & Cafe
Park House Café
Directly opposite Queens Park, Park House Café is a long-standing locals' favourite that sources all of its produce fresh from farms in the Lockyer Valley and on the Darling Downs. With a significant kids menu for both breakfast and lunch, it's a perfect place to relax or refuel.
Location: 92 Margaret Street, Toowoomba
Website: click here
Café Guitar
The name says it all. This café is a perfect venue for music lovers with a wall of guitars and other music-related memorabilia to look at over coffee or lunch. There's live music on a Saturday and other events from time to time.
Location: 41A Russell Street, Toowoomba
Facebook: click here
Travellers Coffee House
Kid friendly. Breakfast and Lunch menu and lots of dessert options including many 'mini' offerings that the kids will love.
Location: Shop 4, 189 Hume Street
Facebook: Travellers Coffee House
Kid friendly restaurants in Toowoomba
We are always updating our articles, so if you know of a new place that has opened , or one on our list has closed, let us know and we will update!
Looking for more things to do in Toowoomba?
Why, right this way! Check out our fab list of things to do with kids in and around Toowoomba.
These restaurants could be a great Toowoomba party location. Check out our list here.