Toy Libraries Brisbane | Where to Find Your Local Toy Library!
5/06/2018
If you are looking for your local toy library where you can borrow toys and return them when your kids a finished playing with them… then we've got the information for you!
Toy library Brisbane and beyond!
If you like the sound of not having piles of toys lying around that your kids are now bored with and now never use, then why not consider a toy library?! All toy libraries are membership based, some have an annual charge, some are free. ALL are awesome and worth further investigation.
What is a toy library like?

Toy libraries vary from library to library. They may be located in the local scout hall or within the municipal library; have 20 member families or 1200; employ a staff member or rely solely on their members doing roster duty.
Toy libraries do have some fundamental characteristics, they:
Provide quality educational items for loan.

Are inexpensive (usually an annual subscription is charged).

Principally cater for younger children.

Have a range of items covering all stages of growth and development.

Provide an opportunity to meet other caregivers to share concerns, interact with others and make new friends.

Help parents and carers learn about the ages and stages of child development.

Usually open on set days and hours.
Noah's Ark Toy Library – now called Inclusion Works
Inclusion Works (previously Noah's Ark) is an educational resource and toy library focused on kids with a developmental age from 0 to 8 years.
Inclusion Works is great for parents of young children who love the idea of being able to constantly rotate games and toys and for parents of kids with special needs who needs to focus on a particular area of development, you can become a member and borrow up to 10 resources at any one time.
If you have a quick look at the picture above (which a teeny tiny snippet of what they have to offer), you'll see all kinds of toys that you'd buy in the shops from $50 – $100+. If you are a parent of a kid with special needs their resources are great for fine motor development, gross motor development and sensory devlopement. We've written a full review here.
MUM'S REVIEW: Inclusion Works! | Why We Use a Brisbane Toy Library – click here
Moreton Bay Region have toys in libraries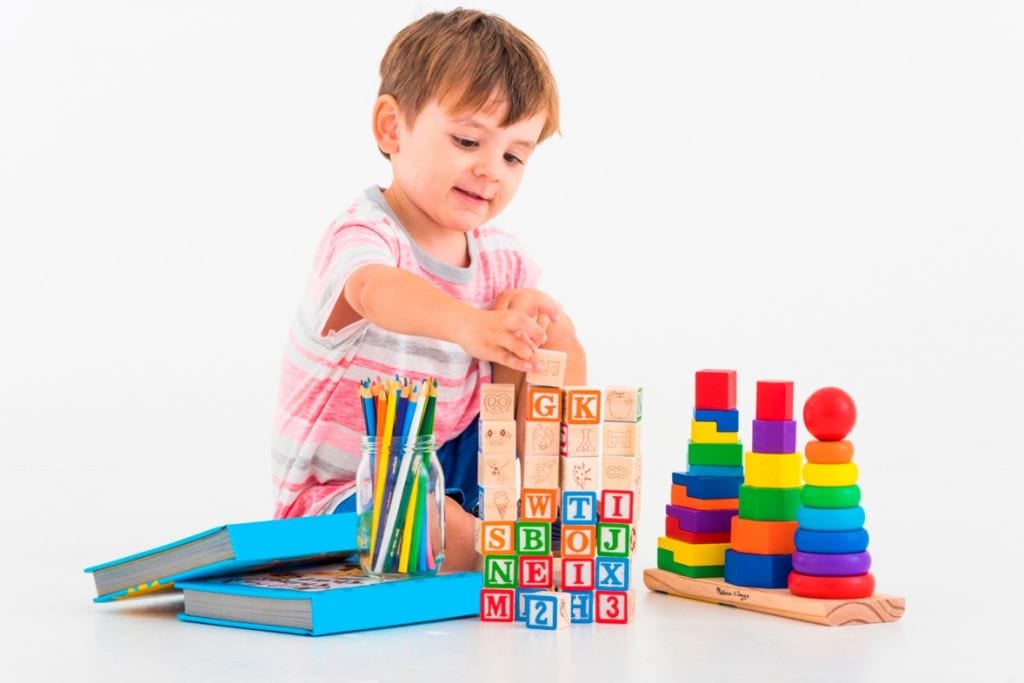 Moreton Bay Region libraries offer families resources to use when spending time playing together. They have a range of quality toys that help develop children's skills and imagination, across different stages of growth and development, from 6 months to 6 years.
Just like their other items, toys are free to borrow and can be reserved (fees apply).
What's awesome about their toy library is that you can browse the toy collection using the library catalogue and find toys at all the libraries in the region (except the mobile library). Click here to see what they have and search for your next toy!
Playgroup Queensland's Toy Libraries
Playgroup Queensland's network of toy libraries provide opportunities for their Playgroups and members to access quality, developmentally appropriate toys and equipment that enhance and support a child's learning and development.
Borrowing from Playgroup Queensland Toy Libraries is free for all current members and affiliated Playgroups. Currently there are seven Toy Libraries located throughout the state:
Toowoomba
Redland and Bayside Family and Support Hub
Carindale, Brisbane
Mons Playgroup Centre, Buderim
Townsville
Atherton
Cairns
Toy Libraries are generally open one to two times a month and are run by a valuable team of volunteers who are trained and receive support from Playgroup Queensland. You can sign-up with your membership number on arrival and select up to four toys to have out for one to two months at a time.
At a toy library you can borrow from a vast array of well-made toys that have been designed to support your child's skill development and imagination. Toy libraries aim to support families and encourage togetherness with quality time spent playing with children.
We Are In Favour of Toy Libraries!
Lots of us are overwhelmed with the sheer volume of toys and other 'stuff' that our kids seem to accumulate. Toy libraries are a way that they can still have all the fun without the clutter. It certainly gets my tick of approval!
2 responses to "Toy Libraries Brisbane | Where to Find Your Local Toy Library!"