If you are looking for your local toy library where you can borrow toys and return them when your kids a finished playing with them… then we've got the information for you!
Toy library Brisbane and beyond!
If you like the sound of not having piles of toys lying around that your kids are now bored with and now never use, then why not consider a toy library?! All toy libraries are membership based, some have an annual charge, some are free. ALL are awesome and worth further investigation.
What is a toy library like?

Toy libraries vary from library to library. They may be located in the local scout hall or within the municipal library; have 20 member families or 1200; employ a staff member or rely solely on their members doing roster duty.
Toy libraries do have some fundamental characteristics, they:
Provide quality educational items for loan.
Are inexpensive (usually an annual subscription is charged).
Principally cater for younger children.
Have a range of items covering all stages of growth and development.
Provide an opportunity to meet other caregivers to share concerns, interact with others and make new friends.
Help parents and carers learn about the ages and stages of child development.
Usually open on set days and hours.
Often have board games and other games for kids.
Find a toy library in Brisbane
If you're looking for a toy library in Brisbane, check out this list of local toy libraries below.
Brisbane South Toy Library
75 Old Progress Rd, Richlands QLD 4077
Tel: 0406 821 225
Open 9:30-11am every Thursday and every second Saturday
Carindale Toy Library
27 Narracott St, Carindale QLD 4152 (behind Carindale PCYC)
Tel: 0481 567 358
Open 2-3 days each month
Play Matters Toy Library and Therapy Centre
112 Vendale Ave, Moorooka QLD 4105
Email: playmatterstoylibrary@gmail.com
Open first and third Saturday each month, 9am – 2pm
Little Blessings Toy Library
75 Old Progress Rd, Flinders View QLD 4305
Email: brissouth.toylibrary@gmail.com
Open every Thursday and alternate Saturdays, 9:30am – 11am
CPL's Resource and Toy Library (formerly Noah's Ark Toy Library and Inclusion Works)
50 Shottery St, Yeronga QLD 4104
Tel: 1300 497 437
CPL's Resource and Toy Library (formerly Noah's Ark Toy Library and Inclusion Works) is an educational resource and toy library focused on kids with a developmental age from 0 to 8 years.
This library is great for parents of young children who love the idea of being able to constantly rotate games and toys and for parents of kids with additional needs who needs to focus on a particular area of development, you can become a member and borrow up to 10 resources at any one time.
If you have a quick look at the picture above (which is a teeny tiny snippet of what they have to offer), you'll see all kinds of toys that you'd buy in the shops from $50 – $100+. If you are a parent of a kid with additional needs their resources are great for fine motor development, gross motor development and sensory development. We published a full review here when the facility was called Inclusion Works.
MUM'S REVIEW: CPL's Resource and Toy Library (formerly Inclusion Works) | Why We Use a Brisbane Toy Library – click here
Moreton Bay Region have toys in libraries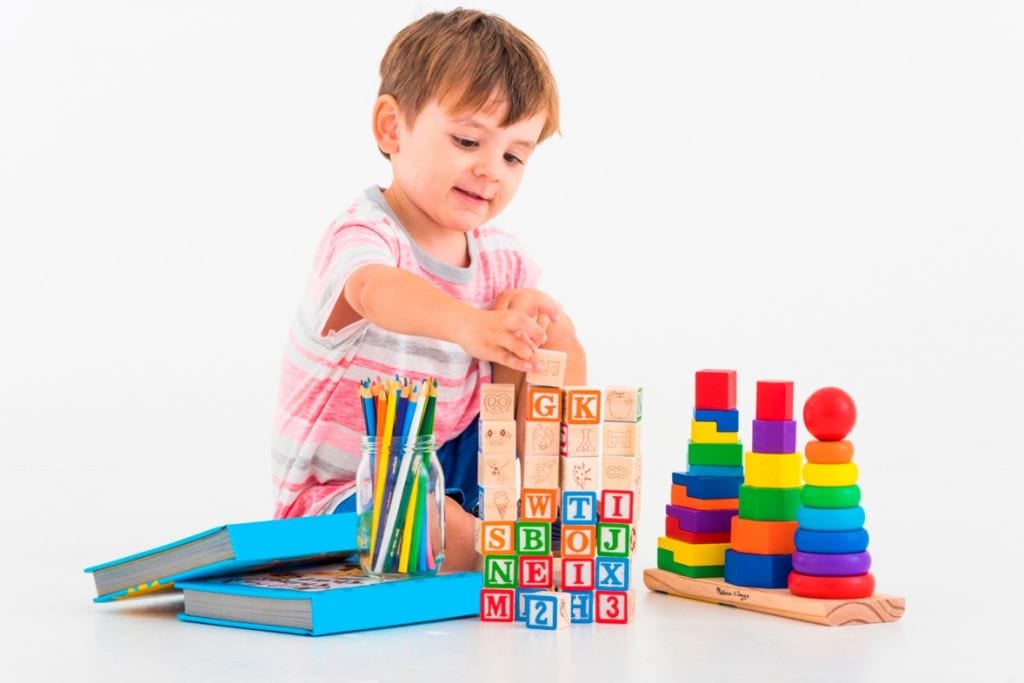 Moreton Bay Region libraries offer families resources to use when spending time playing together. They have a range of quality toys that help develop children's skills and imagination, across different stages of growth and development, from 6 months to 6 years.
Just like their other items, toys are free to borrow and can be reserved (fees apply).
What's awesome about their toy library is that you can browse the toy collection using the library catalogue and find toys at all the libraries in the region (except the mobile library). Click here to see what they have and search for your next toy!
Toy Libraries Australia
Toy Libraries Australia is the peak body for over 260 toy libraries in Australia and it's the best place to find up to date information about toy libraries in your area along with up to date opening hours and contact details.
At a toy library, you can borrow from a vast array of well-made toys that have been designed to support your child's skill development and imagination. Toy libraries aim to support families and encourage togetherness with quality time spent playing with children.
We are in favour of toy libraries!
Lots of us are overwhelmed with the sheer volume of toys and other 'stuff' that our kids seem to accumulate. Toy libraries are a way that they can still have all the fun without the clutter. It certainly gets my tick of approval!