The new Cross River Rail Experience Centre is now open and it is the perfect destination for curious minds of all ages. The Centre is fully interactive and immersive, so you don't need to be a train buff or a history nut to know your family will have a great time. Go and explore Brisbane, from the past to the future, and learn about the science behind a once-in-a-generation project that is Cross River Rail.
From the VR Station to the Reality Theatre, the Centre has been created in partnership with the Queensland Museum, to ensure every experience is world-class, fun and informative.
Fly through Brisbane past, present & future in the Reality Theatre
Like many of the experiences at the Centre, the Reality Theatre is genuinely unique. Computer generated 270° projections mean you're fully immersed as you fly through the Cross River Rail tunnels and precincts, and travel through time around Brisbane.
Explore four dimensions at the VR Station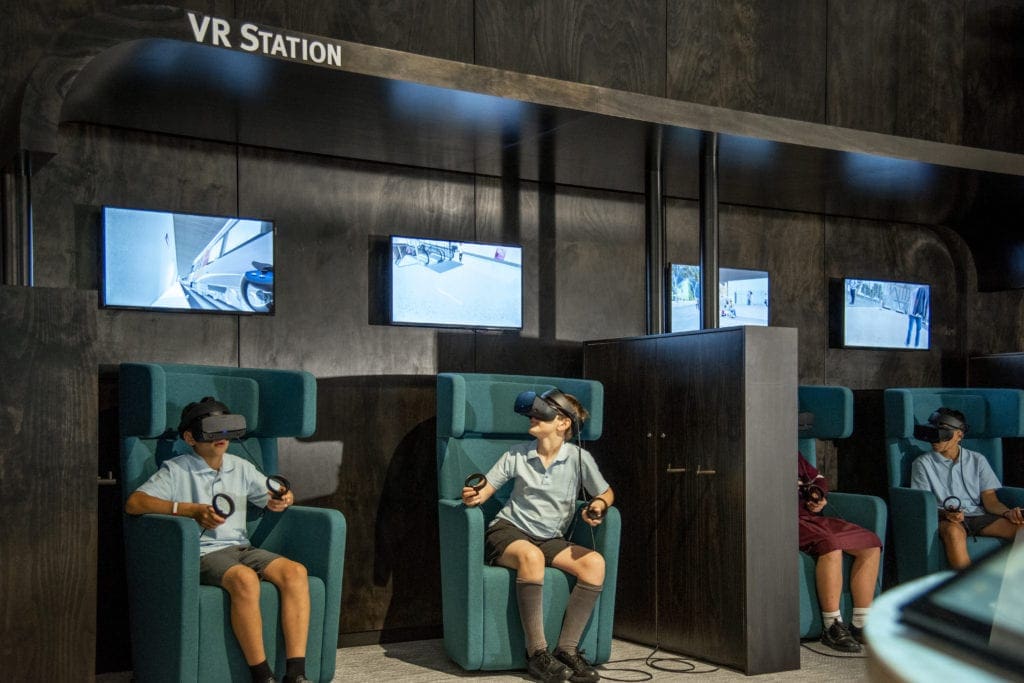 Through the magic of virtual reality, the Centre's purpose-built VR Stations are sure to please both kids, and their parents. The Stations allow you to go back in time to 1819 and forward into the future, exploring the Cross River Rail project and its various precincts.
Make something cool at the Maker Space
This specially designed kids' arts and crafts space comes with a little digital magic so that your kids can bring their creations to life right before their eyes.
Discover Brisbane's new underground on the Discovery Table
The Discovery Table is a seven-metre long scale model of Brisbane's CBD that has been brought to life with 3D projections and interactive touch screens. The kids will love exploring the Discovery Table, as well learning about the science and engineering of the largest infrastructure project that Queensland has ever seen.
So grab the kids, it's time to go
With so much to play with, make and learn about, grab the kids and head to The Cross River Rail Experience Centre.
You can find the Experience Centre at 151 Elizabeth St, Brisbane. And exploring it should take about an hour or so. It is open weekdays from 10am – 4pm and weekends 10am – 2pm. It is closed Tuesdays.
And best of all entry is free.
For more information, visit crossriverrail.qld.gov.au
*This editorial was featured in our print issue 38; December 2019/January 2020