It's just SCIENCE, okay? Buffet breakfast Sunshine Coast style is THE THING you need to be happiest in life. Lucky we know where to find them!
Where can I find the best buffet breakfast Sunshine Coast has to offer?
I love that you're reading this. I feel like we're closer now. This is such a passion of mine – delicious breakfast eats served buffet style. Eggs, bacon, pancakes, grilled tomatoes, those little fancy pastries – it's a beautiful, beautiful thing.
Do you need help finding the best buffet breakfasts on the Sunshine Coast? Okay! I'll share the goods…
Check out these breakfast buffets on the Sunshine Coast
Noosa Beach House, Sofitel
Where else but Noosa will you find a boutique, bespoke omelette? FANCY AS. All the breakfast standards are covered, too. Everyone's here from your eggs to your seasonal fruit to your Canadian pancakes. After you're done you'll have plenty of time to waddle up and down Hastings Street putting your maple syrup sticky fingers all over some designer threads – or if that sounds like too much work you could just roll on to Main Beach for a lie down! Breakfast is served 6.30am – 10.30am daily.
Where: 16 Hastings Street, Noosa Heads
Website: Noosa Beach House
North Shore Tavern (Sundays only)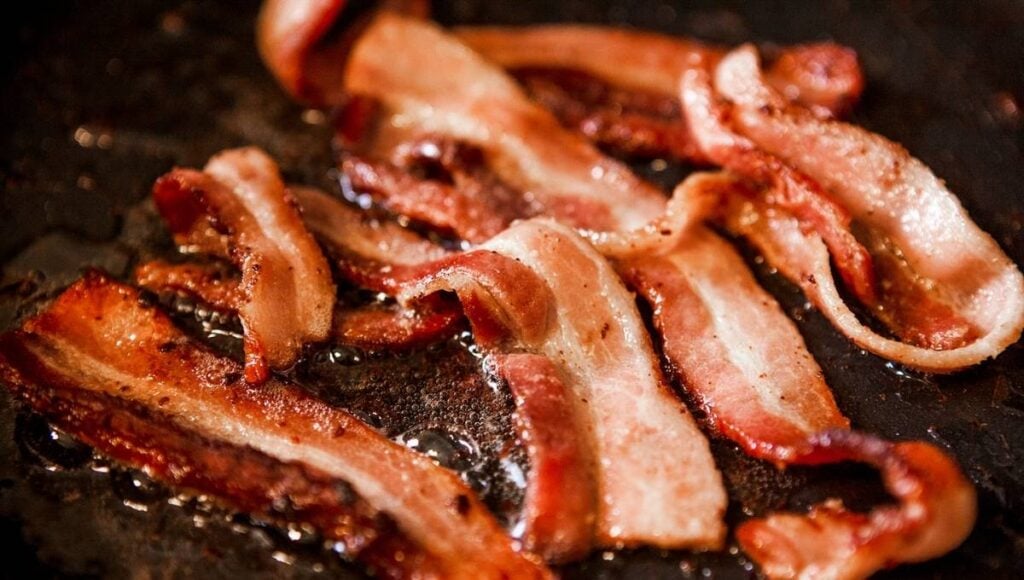 Here's what the locals have to say about this buffet breakfast Sunshine Coast? "Mmmmmmmm." "Oh my gosh." "Stop talking to me while I'm eating."
This is a great choice for family dining in a casual setting – everything a great buffet should be! It's only on on Sundays, but that makes it a perfect day for a lazy morning of eating. Breakfast is served 7.30am – 10am. Adults cost $15.90, children aged 5 – 12 $8.90, and under fives eat for free.
Where: 698-705 David Low Way, Pacific Paradise
Website: North Shore Tavern
SOLA Restaurant Twin Waters Novotel
Open daily for buffet breakfast (plus select nights for buffet dinners too), you can enjoy a feast for $37 per adult that includes: delicious bakery items such as croissants, chocolate croissants and banana bread; deli items including smoked salmon, salami, and a variety of other meats and cheese; cereals; fresh fruit – and that's before you even get to their hot food breakfast buffet items!
This includes the usual bacon, eggs, grilled tomatoes, hash browns, the works. PLUS there is a waffle and pancake station with a selection of sweet syrups, a gluten-free station serving all of your favourites, a museli bar and a congee station (which is a Chinese rice porridge) with a range of condiments. You will literally have to be rolled out when you've finished eating ALL OF THE THINGS.
Where: 270 Ocean Drive, Twin Waters, Sunshine Coast
Website: Novotel Sunshine Coast Resort
Arcuri Restaurant, RACV Noosa Resort
Enjoy a sumptuous buffet breakfast while sitting undercover overlooking the glistening resort pool. With barista coffee, a wide range of yummy hot foods and changing chef specials, plus a selection of seasonal local fruits, pastries, meats and cheeses, you'll be able to start your day off right. Open daily 6.30am – 10am, and children under 12 eat free with every paying adult!
Where: 94 Noosa Dr, Noosa Heads
Website: RACV Royal Pines
Park and Cove (Formerly View by Matt Golinski)
While you're in Noosa, make sure you drop in to try Park and Cove with head chef, Andrew Wilcox.

Hidden in a private nook of headlands with a menu as ever changing as the seasons and serving a consistently rich quality as sure as the sea, you should definitely pop in an enjoy an abundance of Sunshine Coast flavours. This is one of the best breakfast experiences in Noosa.
Where: 33A Viewland Drive, Noosa Heads
Website: Park and Cove
Maroochy Surf Club (no longer open for breakfast buffets)
Sundays mean extended buffet breakfast service from 730-10am – coffee included! What a perfect Sunday. Sun, surf and soooooo much food. Delicious!
Where: 34-36 Alexandra Parade, Cotton Tree, Maroochydore
Website: Maroochy Surf Club
Surf Club Mooloolaba (currently closed for buffet breakfast)
If there's one thing I love about eating buffet breakfast Sunshine Coast style, it's eating it close enough to the beach so you can watch the surfers. Just makes the bacon taste better, you know? Oh! And it's also $17.50 for all you can eat good times. Just stick a fork in me because I am DONE.
Where: The Esplanade, Mooloolaba
Website: Surf Club Mooloolaba
It is always helpful to check the discount sites for cheap buffet breakfasts on the Sunshine Coast. We recommend checking:

Groupon for cheap buffet breakfasts on the Sunshine Coast.

Scoopon for cheap buffet breakfasts on the Sunshine Coast.
Buffet breakfast Sunshine Coast – got any hot tips?
Is there anywhere we've missed in this list of buffet breakfasts on the Sunshine Coast? Let us know in the comments so I… uh, you… can check them out as well!