Kid Friendly Buddhist Temples Brisbane | Education, Empathy, Respect
14/08/2017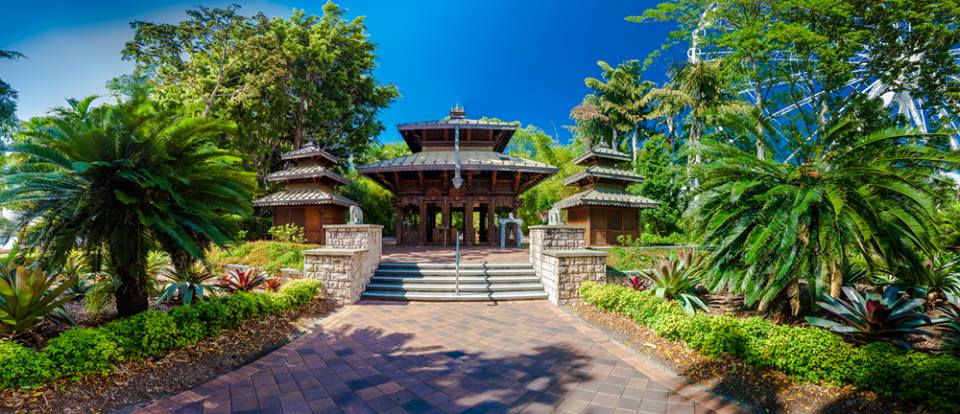 A trip to Buddhist Temples in Brisbane, will open your children's eyes to cultures and beliefs they may not have experienced before. Here's where to go.
Buddhist Temples Brisbane
You'll find child-friendly things to see and do in many of the Buddhist Temples Brisbane has to offer. Some of these are centres for meditation and education (particularly the ones closer to the city) so, while not temples in the traditional sense, they still offer children the chance to learn.
Here are where to find the temples:
Inner City
Nepalese Peace Pagoda
Clem Jones Promenade
South Bank Parklands
(This temple is completely open for tourists and visitors to enjoy – why not take in the other amazing sights and sounds of the South Bank Parklands while you're there?)
Tara Kadampa Buddhist Centre
199A Boundary Street
West End
Northside Buddhist Temples Brisbane
Holy Triad Temple
32 Higgs St
Albion
Rigpa Brisbane
2/19 Enoggera Terrace
Red Hill
Jodoshu Buddhist Community
35 McCormack Avenue
Ashgrove
Southside Buddhist Temples Brisbane
Langri Tangpa Buddhist Centre
535 Old Cleveland Rd
Camp Hill
Go Guang Shan Tian Temple
1034 Underwood Rd
Priestdale
Sri Lankan Buddhist Monastery
114 Considine St
Ellen Grove
Wat Thai Buddharam
1-11 Paradise Rd
Forestdale
Goodna Temple (Buddhist Vihara of Queensland)
108 Eric St
Goodna
I-Kuan Tao Zhong Shu Temple
39 Millers Rd
Eight Mile Plains
Chua Phap Quang
12 Freeman Rd
Durack
Basic etiquette for visiting Buddhist Temples Brisbane
Dress appropriately and respectfully (If you are unsure what this involves please contact your chosen temple ahead of time to check – it generally means modest coverings)
Keep the noise levels down
Remove your shoes before entering the sacred space
Step OVER the threshold – not ON it
If sitting, point your feet away from the statues as a sign of respect
Don't point or exclaim
Ask permission before taking photographs and be conscious of how you behave in the space
Engaging children in respectful conversations about culture
Allowing children to access, engage and involve themselves in other cultures will go a long way towards promoting the next generation to be a respectful, tolerant society.