Mums are amazing people, so it's important that when a special occasion comes around, we give them the perfect gift. And one of the best gifts you can give a mum is a gift voucher for a day spa. When it comes to day spas Gold Coast has lots to offer!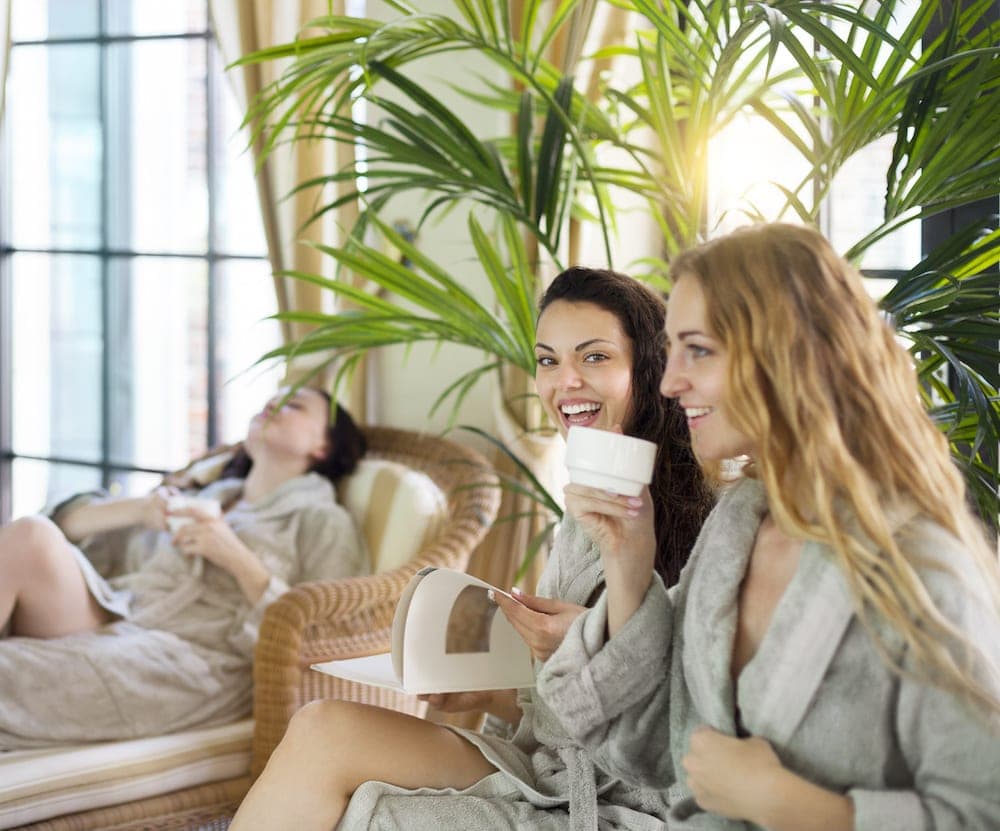 Day spas on the Gold Coast and surrounds
Centres of relaxation and rejuvenation, day spas offer a huge variety of services that are sure to delight any sort of mum, whether she is a beauty queen, a nine-to-five worker or a professional athlete. From massages and pedicures to meditation and full body soaks, day spas will leave every mother feeling refreshed and revitalised.
Day spas are also perfect for mothers of all ages. From speciality massages for pregnant mothers to relaxing spa baths for busy mothers of school kids – there really is something for every mother.
Some of the best day spas can be found in and around the Gold Coast. From mountain retreats to rainforest canopies, there is a day spa to suit every mother.
On Eagle Wings Mountain Retreat and Spa
Located in the Hinterlands, this beautiful day spa is a mountain retreat for the mother who wants a well deserved rest. This spa has a huge range of packages which specialise in pregnancy, anti ageing and relaxation. On Eagles Wings also offers a variety of massages, spa treatments as well as pedicures and manicures.
Ph: 07 5559 1850
Q1 Day Spa
Located in the famous Q1 Resort in Surfer's Paradise, the Q1 Day Spa has so much to offer to mothers who need a little 'R&R'. They offer well-being packages for stress and detoxing, which is perfect for the busy mother. Q1 also has 'spa journeys' which provide mothers with hours of rest and relaxation.
Ph: 07 5551 0910
Ananda Rainforest Spa
Tucked away in Currumbin Valley is the Ananda Rainforest Spa. Featuring beautiful rustic cottage, this day spa offers so much for mothers who deserve a rest. Ananda Rainforest Spa has everything a great day spa can offer and it also hosts body and hydro-therapy. It also had a fantastic high tea package. The best part about this day spa is that you can also design your own package to suit your mother's liking.
Ph: 043 043 4417
Gaia Retreat
Located in Byron Bay, Gaia Retreat is a luxurious day spa for mums who love a good pampering. Gaia Retreat offers spa packages that last from a few hours to a whole week. Some of their unique services include kahuna massages, breast massages, scalp treatments, baths, energetic healing and meditation. They also offer several fantastic packagesfor their day spa and retreat.
Ph: 02 6687 1216
Lotus Beauty Lounge
Found in Broadbeach, the Lotus Beauty Lounge is a widely popular day spa that the locals rave about. They offer plenty of services, including – Thai and Swedish massages as well as a range of spa packages to help you destress.
Ph: 07 5527 5986
Ocean Day Spa
Just a 2-minute stroll from Surfers Paradise beach, Ocean Day Spa provides the opportunity to totally unwind and indulge in a pampering experience. Facials, pedicures, hot stone massages and foot soaks are all on offer here.
Ph: 07 5531 5121
Earth and Skin Organic Day Spa
Earth and Skin offers a complete day spa experience without harming the environment. All products used are vegan, cruelty-free and toxin-free and created with sustainability in mind. The day spa is located in a beautiful Queenslander in scenic Mudgeeraba.
Ph: 07 5530 7959
If you're looking for the perfect gift for your mum or a mum you know, consider getting her a gift voucher to a day spa. She'll love you for it!