School friend Christmas Gifts | Ideas for less than $5 each!
6/11/2018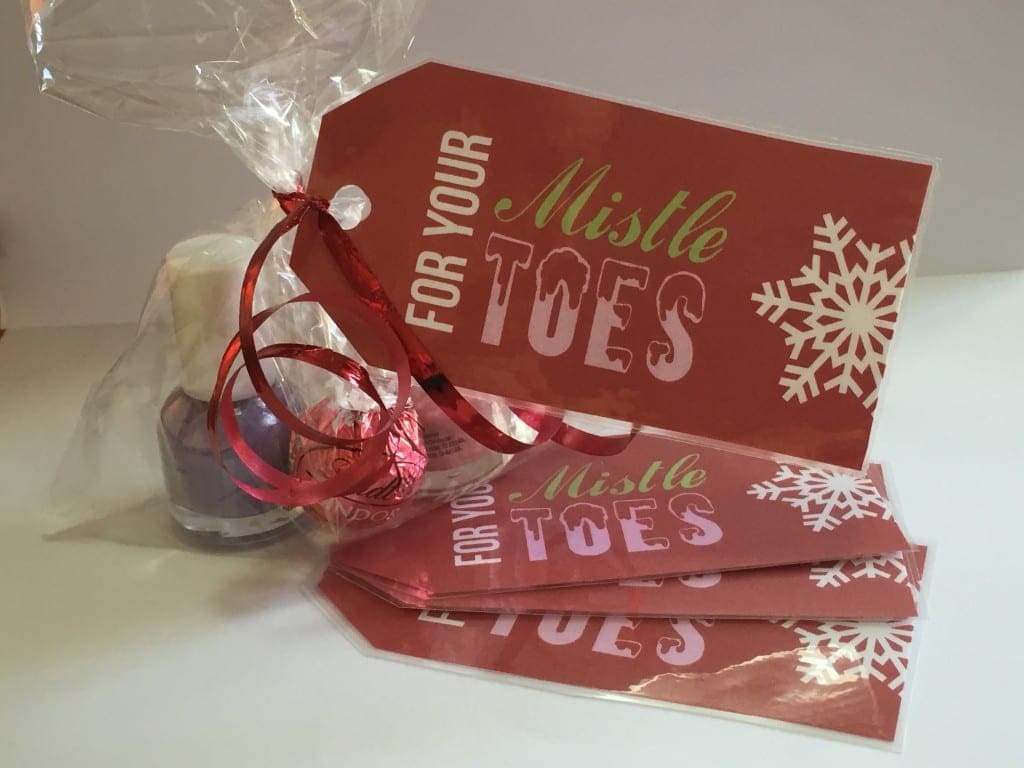 School friend Christmas gifts – At the end of every school year, my child decides he wants to create something for Christmas for his classmates… and he usually decides this less than one week before the end of the year. After multiple years of this happening, this year, I was way ahead of him and I had already searched Google and Pinterest and found a few ideas. I showed him some of the great Christmas craft ideas and luckily there were two ideas that he thought 'worked' as school friend Christmas gifts this year, so we set out to grab a few bits from our local shops and got our Christmas craft on.
You will need:
scissors
nail varnish
printable christmas tag – download by clicking here
clear cellophane
ribbon
hole puncher (optional but preferred)
laminator & laminating sheets (optional but preferred)
What to do to create school friend Christmas gifts
Print out the tag and cut out
Get your child to hand write their message to their classmate on the reverse side
Place carefully in the laminating sheets and then through the laminating machine
Trim around the laminated Christmas tags
Holepunch where the white dot is at the top
Place the nail varnish (we added a chocolate too!) inside a large square of cellophane and wrap
Wrap carefully and pull the top tight and twist. Tie the top carefully once with the ribbon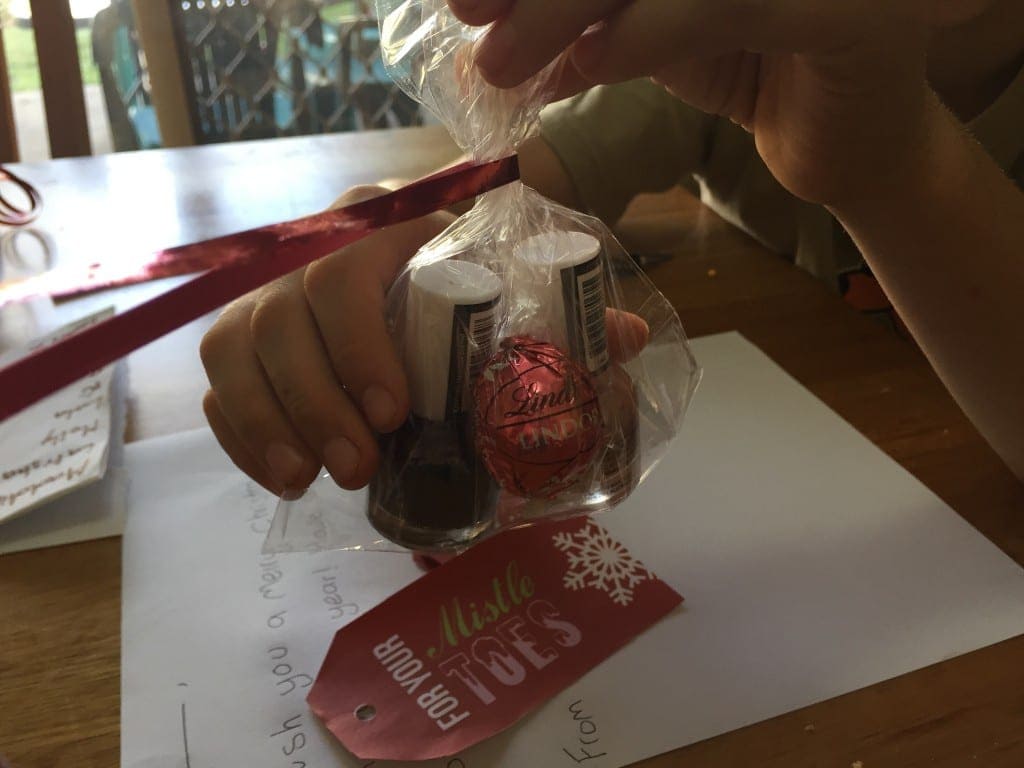 Thread the ribbon through the Christmas tag and tie a double knot. Re-curl the ribbon if necessary by running the scissors blade along the ribbon. And you are done!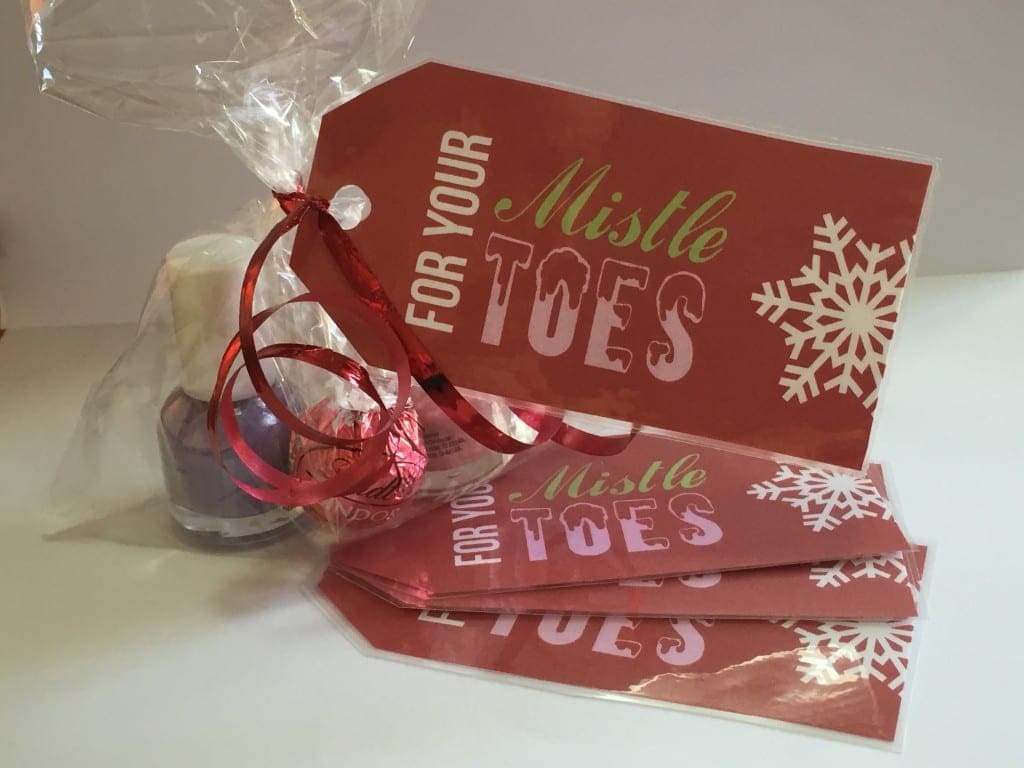 Bonus School friends Christmas Gifts Idea
We also made a small gift for some of this other friends who may not have enjoyed the nail varnish gift.
We downloaded the printable here.
My son then wrote his message on the back and he carefully laminated the card.
He hole punched the card and thenm hole punched the popcorn packet and threaded the ribbon through and tied a double knot.
Super simple school friend Christmas gifts ideas!
Merry Christmas everyone!
One response to "School friend Christmas Gifts | Ideas for less than $5 each!"