Buying a 3D Pen in Australia is going to be THE hot ticket birthday and/or Christmas present for teens, tweens and kids. Everyone wins with an awesomely cool toy that helps teens, tweens and kids learn while they play and create! But is there anything to be concerned about as a parent buying a 3D drawing pen in Australia?
We found the process of researching and buying a 3D pen from Australian suppliers to be a bit of a parent's nightmare! Let's face it, it's the perfect gift idea for your teenager this Christmas, and they're SO. HARD. TO. BUY. FOR.
So, we've broken down what you need to know BEFORE you hand over your credit card.
In a hurry? Click here to view our number one 3D pen in Australia
We love the 3Doodler 3D pen because it's safer and simpler to use, and strikes the right balance between cost and quality. User reviews are very positive and the set comes with all you need. The pen is US-made and sent in sustainable packaging too.
3D pens Australia comparison chart
| Name | Age range | Key features | Price |
| --- | --- | --- | --- |
| 3D Doodler Start | 6+ | Cool touch nib, US-made, complete set | Check here |
| 3D Doodler Create+ | 14+ | 1 year warranty, Android & Apple app | Check here |
| SCRIB3D | 8+ | Great value price, lovely packaging | Check here |
| MYNT3D | 8+ | OLED display, 1 year guarantee, good control | Check here |
| Polaroid Play+ | 8+ | Big brand, pen holder, 3 speed & accuracy modes | Check here |
Buying a 3D pen in Australia – What you need to know
First you need to know what to actually look for! Australia doesn't have the variety of 3D pens available abroad so while it's an awesome gift idea for teens this Christmas, it's also a bit of a nightmare for parents! We recently tested some 3D pens and found that the information available online for Australian parents wasn't great. They have three names to star with: 3D pens, 3D drawing pens and 3D printing pens. They are all the same thing!
3D pens are the hot gift this Christmas for teens and tweens but buying them is a bit of a minefield because they range from "little kid toys" to essential engineering tools – and are priced to match. From the super cheap 3D pens you find in discount department stores (spoiler, these can be a false economy) to the "priced for corporations" pro versions that also cut and solder, there's just not much good info out there.
So, we road-tested 3D pens for kids in Australia.
What is a 3D pen?
A 3D pen is a pen that extrudes heated plastic (that should cool almost instantly) into a structure. This allows for the creation of 3D objects in real time! They're a fabulous technological advancement that's the perfect gift for crafty teens, tweens and older kids (and their adults). Please be aware that you may encounter tantrums from dads who just want a turn because the kids are hogging it.
It takes time to "get good" but 3D pen art has become quite the craze, not to mention technical 3D pen creations used in architecture and engineering. 3D pens make terrific teen gifts because they're fun, but they're also perfect for young artists or STEM enthusiasts.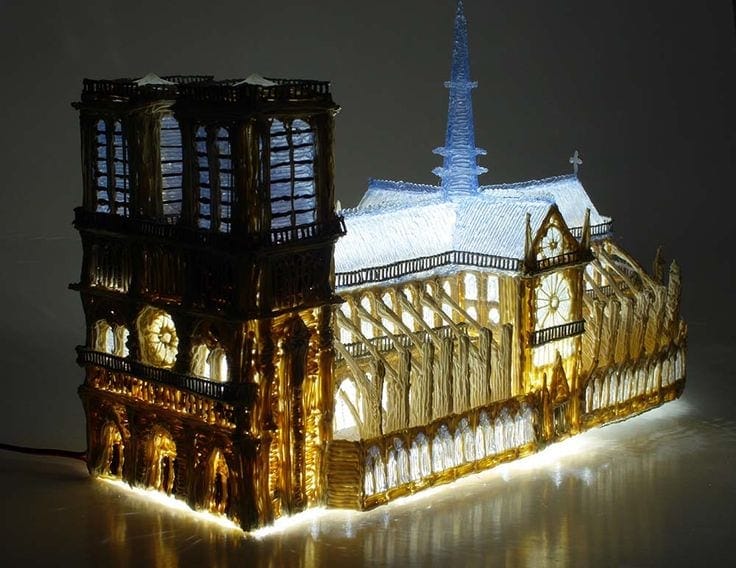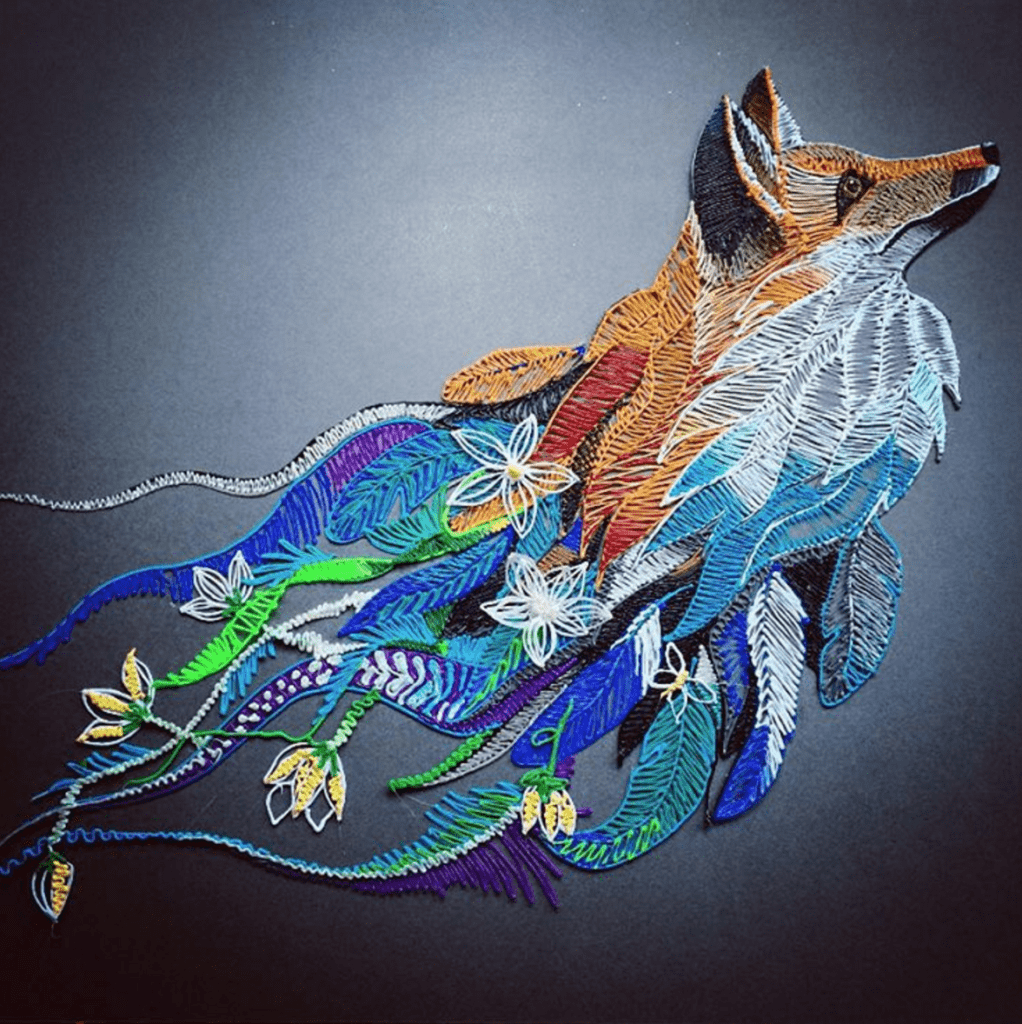 Are there any safety concerns with 3D pens?
Some 3D pens that are not designed with children in mind may well get hot around the nib. This is an important thing to ask as you don't want to risk any burns or injuries when your children are playing with their new Christmas presents. Part of the process when using a 3D Pen involves internal heating so you'll need to make sure that your choice will be safe for your child to use.
There are some brands of 3D pen that say they're "the only child safe" option but that is more about marketing than it is about reality! Most models are well insulated to avoid heating too much, with the only "hot bit" being the nib. It's vital that you ask how hot the nib and shaft will get before choosing a 3D pen for a child.
As a Christmas gift idea for teens, it's a relatively safe option. Standard 3D printer filament has no smell and sets surprisingly hard. While there's no smoke or fumes from a 3D pen, it's recommended your child, tween or teen use it in a well ventilated space.
Consider the cord that powers the pen. If it's too long it may become tangled and cause a hazard. If it's too short your child may be restricted in their movements when using the device. The cord and filament generally feeds into the pen in the same place, this can make for tangles. 3D pens take some getting used to – especially for little hands, so it is worth making sure your child can use it comfortably and safely.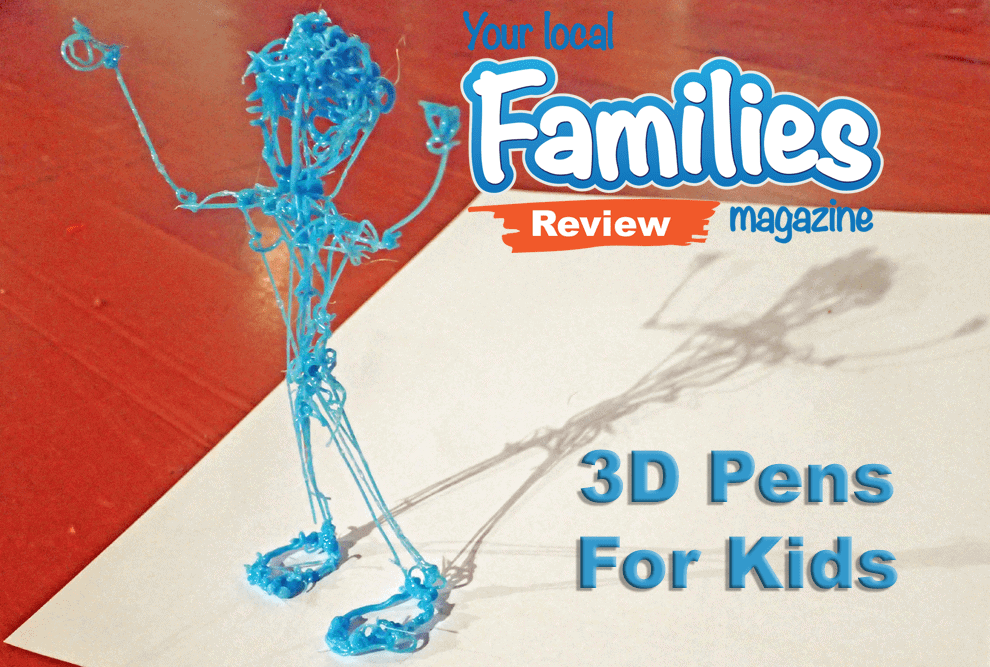 What parts of 3D Pens need replacing?
The best bet when purchasing a 3D Pen (Australia or abroad) is to select one that uses a standard 1.75mm 3D printer filament. This is because you can purchase these refills in most stores and online here and it won't be a prolonged and expensive process to replace them. Choosing a 3D pen that uses parts that are less common will mean that you'll possibly be in for wait times and non standard filament is typically much more expensive than typical printer filament.
In Australia, 1.75mm 3D printer filament is available online and at most electronics stores and hobby stores. It comes in multi-coloured packs for around $15 or in spools of single colour for $20 – $30. The spools are better value and come in fun and funky colours like pink, glow-in-the-dark green, bronze/gold and most standard colours. Non-standard filaments can generally only be bought online and come in set colour "packets" which work out far more expensive than regular filament. One of the leading brands boasts its exclusive filament. This is a "trap" for parents!
Can kids use them? How old do they have to be?
OK so 3D pens aren't simple to master. They're recommended for 8 and over (typically) but for an 8 year old it can mean a fair bit of practice time. Crafty kids with great dexterity will pick it up quicker than other kids so warn them that they'll need to be patient and to practice.
Most 3D pens are sized appropriately for children's hands but you'll find that controlling the pen can be hard for younger kids. Our basic recommendation based on experience with using with our kids is to purchase for children aged 8 or over. They'll have the fine motor skills control, the patience and the perseverance to keep at it if it doesn't work well for them straight away.
3D pens would make the PERFECT gift for the 11-15 year old age group – especially those who can't stop themselves doodling on their school books!
What can your child, tween or teen create with a 3D pen?
The sky isn't even the limit, you could create the sky if you wanted to! From a regular drawing that can "pop off the page" to any toy you dream of… these are designed for massive imaginations and there is literally no limit to what you can do (with enough filament). Kids may want to make their first project an epic build. At first it's recommended that you get your child to draw a picture they'd usually draw with pencils to practice using the pen. Currently, our house is filled with 3D pen versions of everything Minecraft (yes, there are little sculptures EVERYWHERE).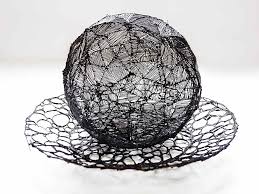 3D pens Australia – the top 5 products
3Doodler Start 3D pen set
The 3Doodler 3D pen set is our top pick for Australian parents seeking a 3D pen in Perth, Sydney, Brisbane or any area. What we love about the 3Doodler Start available in Australia is that the nib doesn't heat up to cause a hazard. In fact the manufacturer says it's safe for kids aged 6 plus.
These 3D pens for sale in Australia are made in the US, and use child-friendly materials. Kids can also access free templates and stencils via the 3Doodler website. The packaging is sustainable and the set comes with the pen, a Doodlemat, 48 strands of plastic, a micro USB charger and an activity guide to get them started.
Pros:
Cool touch nib
Made in the US with child-friendly materials
Complete set with mat, plastics, charger & activity guide
Cons:
Only compatible with 3Doodler refills
Click here to check out the 3Doodler Start 3D pen
3Doodler Create+ 3D pen set
If you want a version of the 3Doodler Start for teens or adults, then the 3Doodler Create+ set is the way to go. It's clear from every 3D printing pen review for this product that it's aimed at older kids, and in fact even the design gives that away. There's even an Apple and Android app they can use with it.
3Doodler supplies a year's warranty on this product, and it's aimed at kids who are aged 14 or over. So this is one for teens and adults only! They have more control over this than the version for youngsters, and it's also more durable and less likely to clog up.
Pros:
1 year warranty
Apple and Android app
Ideal for teens and adults
Cons:
Click here to view the 3Doodler Create+ 3D pen
SCRIB3D printing pen set
The SCRIB3D pen is a good option if you don't want to spend too much money. It comes nicely packaged, so they'll never know it was one of the cheaper 3D pencil options. A book containing stencils and a product guide is included, and so is a charger and 3 filament colours.
Performance-wise there's not yet a 3D pen review for this product to go by. Judging by appearance, though, care has been taken over the design, and it's a nice-looking set for giving at Christmas or for a birthday.
Pros:
Great value price
Lovely packaging
Includes charger, guide and 3 colours
Cons:
Click here to take a look at the SCRIB3D pen
MYNT3D 3D pen with OLED display
If they like to keep track of what's going on while creating artwork and have more control, then they'll adore the fact that this 3D pen has an OLED display. This lets them check the temperature to suit the effect they want to create. They can also adjust the speed of the flow with this model.
This one costs more, but then you do get a more hi-tech item. A limited one year warranty is also provided, so you know you have some comeback if you find this pen isn't quite up to scratch.
Pros:
1 year guarantee
Clear OLED display
Improved temperature and flow control
Cons:
Click here to discover the MYNT3D 3D pen
Polaroid Play+ 3D pen set
If it's a top branded pen you're after, this could be the best 3D printing pen to go for. It comes from Polaroid, a brand which has manufactured cameras and other products for many decades. A feature making this one stand out is the fact that it comes with a handy holder too.
There are 3 modes on this pen, which can be used to create different artistic effects. These are designed for speed, finer details or a setting between the two. More colours also come with this pen than other models.
Pros:
Big brand name
Handy pen holder
3 modes for accuracy and speed
Cons:
Some reviewers received defective products
Click here to see the Polaroid Play+ 3D pen
Top tips and traps for parents this Christmas
Discount store pens tend to suffer from "clogged nibs". We don't recommend buying a no-name pen from a discount store unless you're a parent who loves to deal with CONSTANT tantrums and frustration.
The 3D pen that's marketed as the "kid's 3D pen" does not use standard 1.75mm 3D printer filament. The filament they use is not widely available in Australia (it's not an Australian company) and most Australian suppliers were out of stock at the time this research was done. In fact, it was a pain in the neck as the ordering process was more annoying than it needed to be and the refund (the basically decided they couldn't get the stock) took several weeks. Annoying. Like really annoying.
Just because your 4 year old loves to draw doesn't mean you should get her one this Christmas. They're not easy to master. This is a tween/teen Christmas gift.
Shop around. Prices vary on these suckers. Good quality, not too complex 3D pens start at about $120 however, at the time of researching this, the best choice was on sale for $80 from a national electronics store.
Most of these pens come from overseas, make sure you can use them with Australian electrical plugs and voltage. If you're considering buying on eBay, you may need to also buy electrical converters.
Don't buy one with all the bells and whistles. Because these weren't developed as "toys" originally, there are a number of models designed to serve the scientific community. These may seem "feature packed" but unless your tween or teen is modelling DNA strings in their bedroom, you don't need to shell out thousands for one of these pens.
Buy from a place where you can ask questions. Ask about the maximum temperature of the nib and the kinds of filament regularly available through their store. Make sure that they're not planning on discontinuing the kinds of filament needed in the next week! Stock standard 1.75mm 3D printer filament is the best bet because it's available everywhere and affordable.
Pre-warn your child that he won't master this in an afternoon. It takes practice if you want to get good!
The 3D pen Australia – This year's HOTTEST Christmas present!
Make sure you're ahead of the curve when it comes to purchasing these bad boys as they're likely to sell out in the run up to Christmas. They do come on special quite often but these will obviously stop happening in the lead up to the busy buying season. If you do decide to order one of the "kid branded" ones, order early as most of the Australian suppliers were out of stock at the time of researching this article.
While 3D pens make the perfect Christmas gift idea for teens, your younger kids can enjoy them too – and we always love toys that help them to learn while they play! Happy creating!
Where to buy 3D pens and 3D pen filaments
The best place to get 3D pens and 3D pen supplies in Australia is ONLINE. Try Amazon Australia for wide range 3D pens – click here