Toowoomba Carnival of Flowers | Toowoomba
18 September, 2020

-

27 September, 2020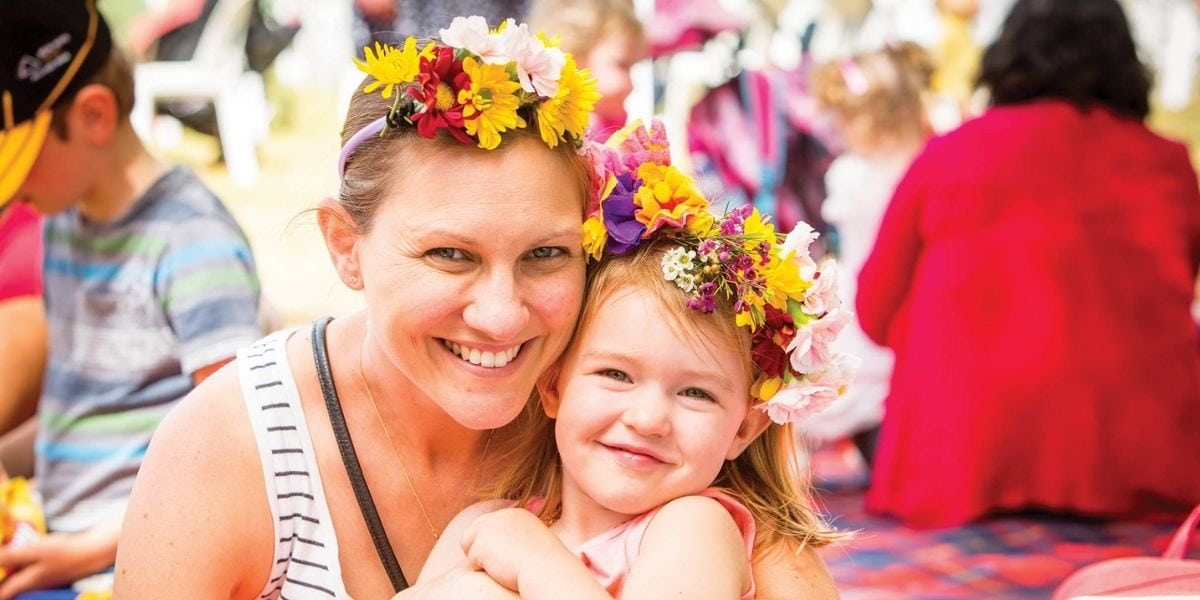 We are super excited that the Toowoomba Carnival of Flowers will be going ahead in 2020! And while it may look a little different than it has in past years, the COVID-Safe groundwork has commenced so you can play in the petals this Spring! A breathtaking 10 days of flowers, flavours and sounds, the Toowoomba Carnival of Flowers takes over the Southern Queensland city of Toowoomba in the most beautiful of ways each September with a program of more than 60 unique events and experiences including award-winning parks, stunning private gardens, streets bursting with floral colour, internationally acclaimed musical acts, some of the best food and wine to be found in Queensland and a multitude of cultural and natural adventures.
The carnival was originally created as a way for the city to use its 'Garden City' reputation to promote increased economic activity following the hardships of WWII, this year's Toowoomba Carnival of Flowers will continue to flourish and remain an iconic Queensland event.
Parks & Gardens
Toowoomba's public gardens will be overflowing with entertainment including Queens Park, Laurel Bank Park, Picnic Point, Spring Bluff as well as the University's Japanese Gardens, Boyce Gardens and Gumbi Gumbi. Starting Saturday 5 September you will be able to see local artists create unique outdoor art and taste an array of locally produced springtime delights.
It's also rumoured that Queens Park will again host the giant Ferris Wheel and be home to the Night Garden powered by Ergon Energy! Laurel Bank Park will again host a number of the very popular Council's gardening staff directed twilight tours where you can discover the secret world of the parklands at night.
Grand Central Floral Parade…reimagined
We are budding with the news that the Grand Central Floral Parade is being reimagined with a Static Display featuring stunning floral floats. These blooming floats will be on display throughout Grand Central Shopping Centre over the last two weekends of September (hello school holiday activity!).
Toowoomba Carnival of Flowers is also introducing the virtual mini Itty-Bitty Grand Central Floral Parade where screens will blossom with beautifully decorated mini floral floats handmade and decorated by local Toowoomba Businesses and Community Groups. Check-in at Grand Central or on your own device on Saturday 19 Sept at 3pm!
Tastes of Toowoomba
For all the foodies, event organisers are launching #trEATS where residents and visitors are encouraged to share some of the love with local eateries who will be creating a brand new $20 springtime special, exclusively for the month of September. Keep checking the event website for a full list of tasty #trEATS!
Tours
Locals and visitors have the chance to be part of the Toowoomba Trails Walk & Talk tours as more of Toowoomba is discovered. Tours include Royal Bulls Head Inn Tour, Architecture Styles, Toowoomba During World War II, 150 Years of Rail, Laneways + Street Art and a walk on the Dark Side!
The following locally-run tours are continuing around the Toowoomba Region with thanks to Cultivate Country Garden Tours, Toowoomba Sightseeing Tours; Australian Getaway Tours, and the Cabbie Capers Parks & Garden Tours.