The Best Family Restaurants on the Gold Coast
15/12/2018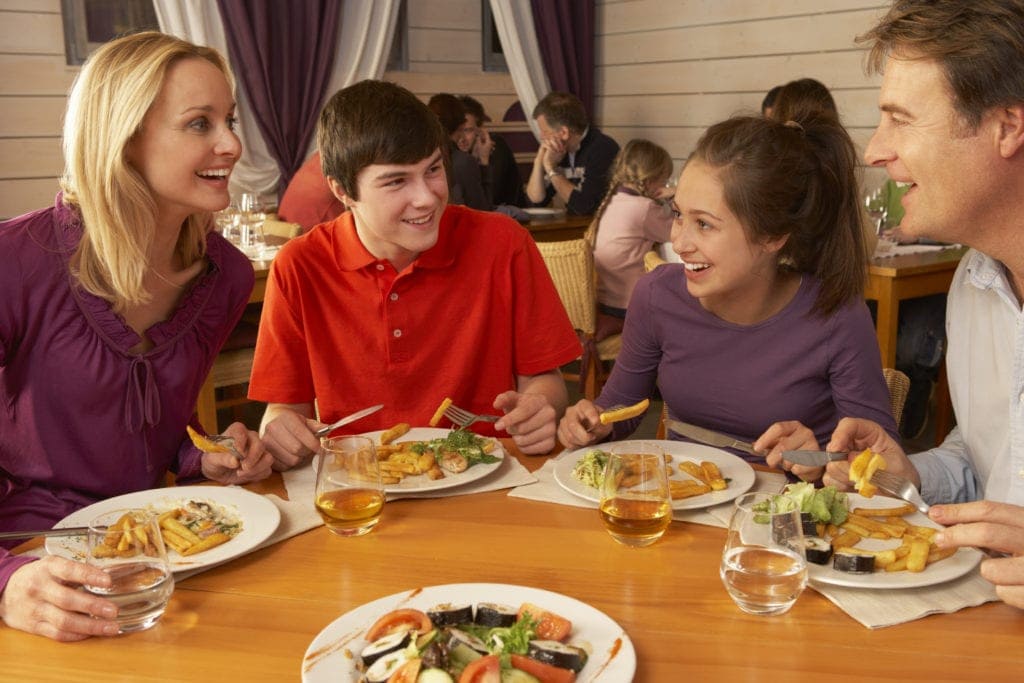 How many of these family restaurants on the Gold Coast has your family tried? Check out our top ten list of local places to eat breakfast, lunch and dinner on the Gold Coast – there is bound to be one near you!
10. Longboards Laidback Eatery and Bar
This is the best place for gourmet burgers and craft beer on the coast – but it's also an awesome place to take kids! Fully accessible, free wifi, takeaways and reservations available, outdoor seating, free parking, highchairs and a television – 'laidback' by name and by nature!
You're going to find a menu that also offers vegetarian, gluten-free and vegan options so everyone is covered. Open from lunch through to dinner.
9.Willow Dining Room (Burleigh Heads)
Here's a great option you have not have tired yet – open for breakfast and lunch on Friday and just dinner service every other day.
The menu is a mix of Mediterranean, Spanish and Australian and provides gluten-free and vegetarian meals. Fully accessible, highchairs, outdoor seating and takeaway options make it a great choice for families.
8. Betty's Burgers and Concrete Co. (Surfers Paradise)
Oh Betty! This place prides itself on "service the freshest, juiciest and most mouth-watering burgers around!". This is a classic-style burger shack that's very child-friendly. Option for brunch, lunch and dinner you're going to find that there's plenty of space for big groups to chow down on some delicious cheap eats. You'll feel like a character out of Happy Days!
7. Critique (Surfers Paradise)
Kids love sushi – it's convenient, small, is served quickly, it's tasty and very healthy! Critique is incredibly highly-recommended and serves Japanese/Seafood fare. It's a little more expensive than some of our other options and is open Sun-Fri for breakfast and lunch and on Saturdays for dinner as well.
Plenty of space for highchairs and groups, plenty of parking and free wifi – this is a great spot for families.
6. Ginger Indian Gourmet
At Ginger Indian Gourmet a modern setting, delicious food, great value and a fully licensed bar! It's open Wednesday to Sunday from 12pm to 10pm and Tuesday from 4 to 10pm.
There's plenty here for vegetarians and vegans, free wifi, full accessibility and has plenty of room for kids and groups. The very reasonable prices means that this is curry you'll come back for in a hurry.
5. Salt Meats Cheese
How mouth-watering is the name alone?! This place is an institution. You've got a restaurant completed with authentic Italian woodfire pizzas and a wine bar. You can dine in or take away. It's open from 11am to 11pm every day of the week.
The prices are cheap, there's a lot of space to stretch out and they're not going to pressure you to leave before you've fully relaxed. This is an awesome night out!
4. Alfresco Italian Restaurant
Open for dinner every night from 5 until 10, Alfresco Italian Restaurant comes highly recommended from locals. Tasty food, great service, options to book online and plenty of family-based accommodations. Cheap eats, awesome old fashioned-flavours and the right 'vibe' for a perfect family night out.
3. Misono Japanese Steakhouse
This is an adventure and a meal all in one! Your chefs will entertain you with their teppanyaki skills every night of the week from 530 to 10. Lots of space for kids and the options of private dining areas. It's a little more expensive than many of our other recommendations but it's a night that you certainly won't forget.
2. Iyara Thai (Broadbeach)
Open every evening from 530 until 10, this is THE place for Thai food on the Gold Coast. Cheap prices, very child-friendly, quick service and delicious food. The options of a full bar and plenty of vegetarian, vegan and gluten-free menu choices give it that extra edge over competitors. Great atmosphere and great service – what more could you want?
1. De Vito Waterfront
And number one (as rated on TripAdvisor) is De Vito Waterfront!
Enjoy the spectacular Surfers Paradise skyline as you chow down on the delicious, affordable meals. This venue is very child-friendly and has a 'singing chef' in David De Vito. From the pork belly to the home-made pasta – this is a night out your family will want to quickly repeat. De Vito Waterfront is open Wed to Sun from 12pm to 10 pm and Mondays from 530pm to 10pm.
Still looking for a family restaurant near you?
Take a look at our favourites below and then check for a discount voucher for Gold Coast restaurants!
Great deals can be found here.
We also like the deals we found here.
And lastly these ones too!
We also love this HUGE list our friends at Get Out with Kids have created for kid friendly restaurants on the Gold Coast!