These flavourful Zucchini Gems are a quick, tasty way to get the kids eating, and loving green veggies!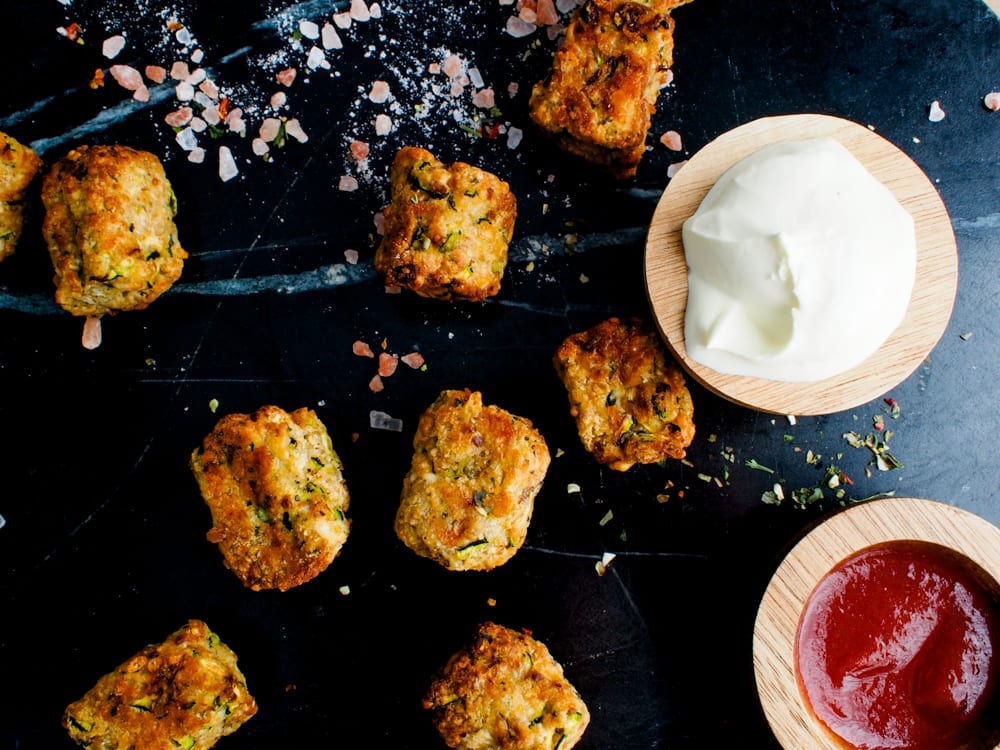 Go Green: Zucchini Gems
Ingredients:
1 ½ cups of grated zucchini (approximately two medium sized zucchinis)
½ cup of grated parmesan
1 cup of plain bread crumbs
1 large egg
1 teaspoon of Italian herbs
Directions:
Pre-heat oven to 180ºc, and line a cooking tray with baking paper
Grate the zucchini onto a chopping board or plate
Using some paper towel, or a clean tea towel, wrap up the grated zucchini and press firmly to remove excess water
In a large bowl mix the zucchini, bread crumbs, cheese and herbs together
Add in the egg and combine all ingredients together
Once all ingredients are well combined use your hands to shape the mixture into the gem shape
I modelled mine as closely as possible to potato gems for optimal veggie hiding deception
Place the gems on your lined tray and give them a light spray with cooking oil on all sides
Pop into the oven for 15 mins at 180ºc. You may want to turn them halfway through the cooking time, depending on your oven.
Serve with your favourite dipping sauce or sour cream and tomato chutney for the big kids
The nitty gritty:
Makes about 20 Zucchini Gems
Recipe takes about 30 minutes to complete including cooking time
If parmesan is not your thing these gems taste just as good with a pizza mix cheese or grated tasty
Make sure to grab yourself some before they all disappear!
Enjoy!