Is your child a racquet whizz, born to sprint, or loves to dive? Instead of plugging into an iPad these school holidays, why not reconnect your kids to the real world with UQ Sport Kids! Their tennis, swimming and athletics programs are the perfect way to include exercise in your child's day in a fun, safe and supportive environment. Play, learn and laugh with the UQ Sport Kids Club – a jam-packed week of active fun and learning for kids aged 5-14, taking place in the four major term breaks throughout the year.
The UQ Sport Kids Club:
Encourages active minds and healthy bodies, combining sports and game-based play with a range of interactive lifestyle and educational sessions.
Is not just for the sporty types, there's a mixture of activities including inflatable pool fun, and a dance party to finish the holidays with a bang!
Caters for working parents, offering before and after care, and an escorted walk from the Dutton Park side of the Eleanor Schonell Bridge for convenience.
At their Aquatic Centre: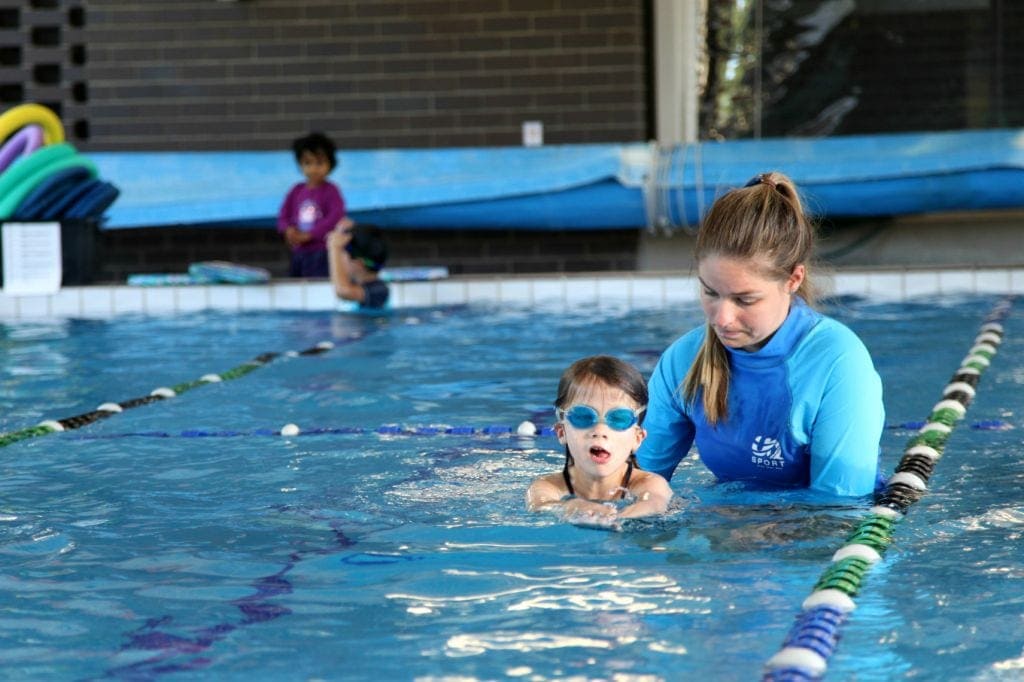 They nurture your child from the very beginning, teaching vital water safety skills for children aged 6 months to 17 years, including:
The UQ Sport Bubble Club:
Encouraging mums-to-be to float, drift and bob with other expectant mothers with a free 14-month Maternity Pass to their Aquatic Centre. Keep splashing after the bubble has popped with free Learn-to-Swim classes for your 4-6 month old bub.
Year-round classes:
In their heated pools catering to all skill levels. Their main focus is encouraging kids to enjoy the water, boosting their confidence and abilities through play.
UQ Sport Can Swim:
Is a specialised swimming program helping disabled and special needs children to reach their potential both inside and outside the pool.
Tennis term and holiday programs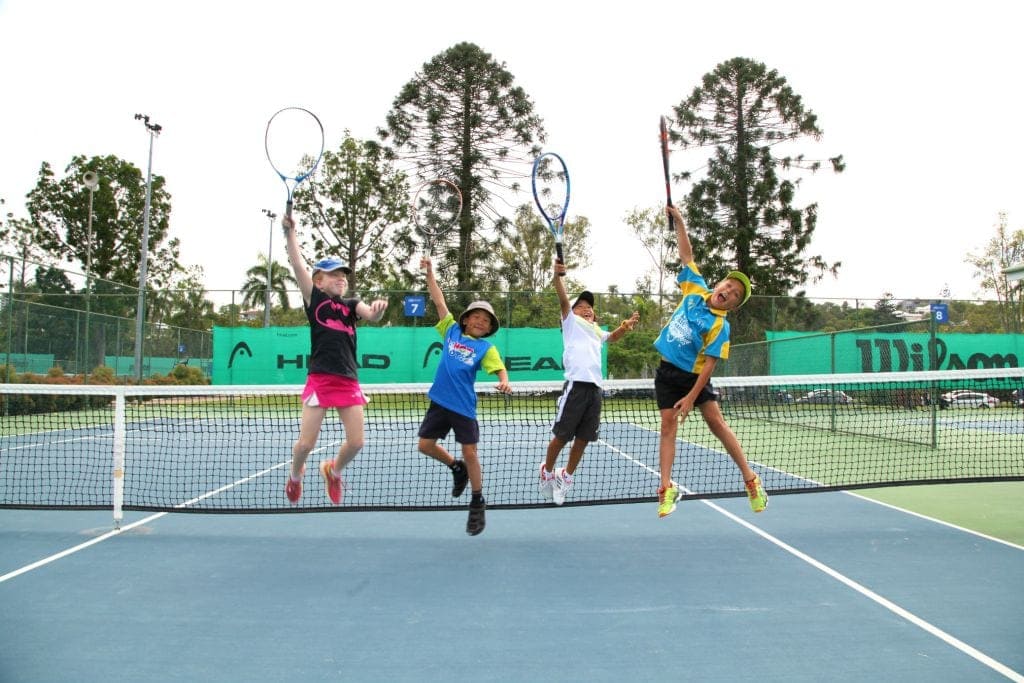 Once your child can stand on two feet, it's time to make a racquet at their Tennis Centre, where they start at 3 years, coaching young athletes up to 17 years.
UQ Sport Fun and Smash Tennis Party
Make your child's next birthday a huge success. Sit back and relax as they set up, host and clean up the event, including free party bags for each guest, and a junior tennis racquet for the birthday boy or girl.
Athletic Centre
Dash to their Athletic Centre to coach your child to the top of their game on UQ Sport's Olympic-standard track:
Their term and holiday programs will have kids aged 6-16 years finding their sole mate, making buddies for life in a range of activities including high jump, long jump, sprints, mid- and long-distance running, shot put, discus and hurdles.
If your little champion is strides ahead of the rest, their Elite Junior Development Squad for 12-17 year olds trains at a more technical level, for those aiming for gold.
Your little ones will love a healthy dose of fun after a long day at school, so check out UQ Sport, and enrol today to secure your spot!