Here we have a list of the best things to do in Noosa on a rainy day.
Rain, rain go away! Come again another day! Actually… raining on a holiday isn't necessarily a bad thing. We've come up with a list of the top ten things to do in Noosa on a rainy day. Read on to find out more!
What is there to do in Noosa on a rainy day?
Isn't Noosa just divine?! We love it so much that we compiled a HUGE list of the perfect things to do in Noosa to make the most out of your trip.
The problem is, though, that it's not perfect weather all of the time. There are going to be days in Noosa, and they might cross over with your trip. But don't despair – not all is lost! There are some great things that you can do in Noosa and the surrounds that will keep the whole family happy when the skies are grey and the rain just won't go away.
These are are favourite tried and tested rainy day activities in Noosa.
Right IN Noosa rainy day activities
You don't have to travel to far at all to enjoy these rainy day activities in Noosa:
Noosa cinemas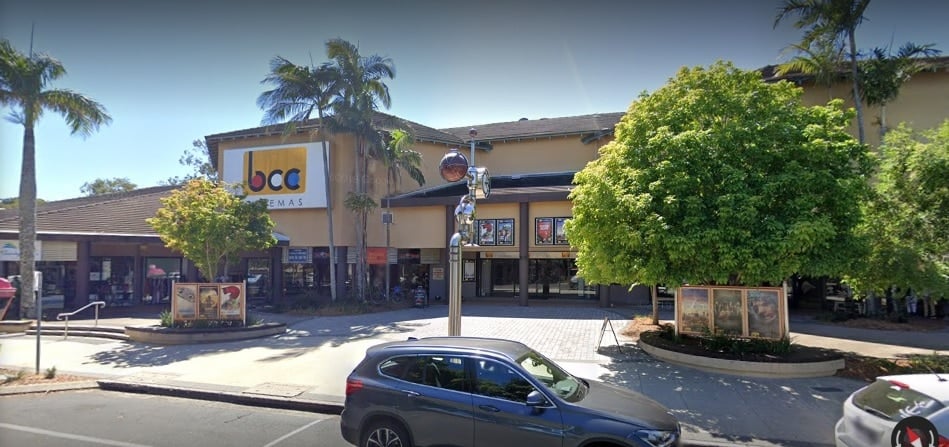 Things to do in Noosa on a rainy day have to include a trip to the cinemas! We even have an up to date list of the latest kids school holiday movies!
There is a cinema right in Noosa, you can find it at:
Address: 29 Sunshine Beach Rd, Noosa Heads QLD 4567
Phone: (07) 5409 7240
Website: See all their latest movies here.
Cinemas near Noosa are:
Noosa Leisure Centre
The Noosa Leisure Centre is a great place to go when it is raining! Run by the Noosa Council, the centre offers a variety of indoor activities that are perfect for staying active and entertained on a rainy day. They have a large gym with a wide range of cardio and weight-training equipment, as well as group fitness classes such as yoga, Pilates, Zumba and more.
Check out their rock climbing wall that takes casual bookings – perfect for when it's wet outside! They have a range of activities for all ages, including a kids room with a variety of games and activities. The Noosa Leisure Centre is a great place to go when it is raining, as it provides a fun and healthy indoor activity for visitors of all ages.
Address: 9 Wallace Drive, Noosaville
Website: click here
Go to the Noosa library
Who'da thunk it?! Curl up with a good book, play the educational games on offer, participate in the local programs running and let the kids fall in love with literature. Your local choices are:
Noosaville Library
Cooroy Library
Find their opening hours and other details on the Noosa library website.
Noosa Regional Gallery
Noosa Regional Gallery is the premier public gallery on the Sunshine Coast. Located riverside on the picturesque Noosa River in Tewantin and just a short stroll from Noosa Marina cafes and Tewantin's main shopping precinct, Noosa Regional Gallery presents a diverse program of contemporary exhibitions featuring local, national and international artists, matched with a suite of public programs including artist talks, masterclasses and workshops for all ages.
There are facilities and programs for kids, beautiful and evocative exhibits for the art aficionados and an ever-changing array of works to keep even the fussiest art critic fascinated.
Address: 9 Pelican Street, Tewantin.
Phone: (07) 5329 6145
Website: Find out more here.
Shopping on Hastings Street
What better place than to burn some time (and some cash) than beautiful Noosa? It's the Paris of Queensland! Boutiques, toy stores, book stores, home furnishings – it's all there and it's all fabulous. Hastings Street in particular has so much on offer. Don't waste the day staring gloomily out the window – stare longingly into shop windows instead! Woohoo!
Best places to eat in Noosa on a rainy day
Om nom nom. Noosa is home to some of the best foodie-focused venues in Queensland. Gorge yourselves to drown out the rain in any number of amazing establishments. Take a look at our top picks for child friendly restaurants if you've got younger kids and see if any are of interest.
Noosa Ten Pin and Laser Tag
– permanently closed 🙁
Sadly Noosa Ten Pin & Laser Tag has closed.
Noosa Toyworld
Toyworld Noosa is a great destination for families looking for indoor activities when it's raining. They offer a wide variety of indoor toys and games that are perfect for keeping children entertained on rainy days. This store has a fab selection of board games, puzzles, and craft kits that are perfect for encouraging kids to use their imagination and creativity. They also have a wide range of educational toys that can keep children engaged and learning while they're inside. They also stock a variety of video games, action figures, and collectibles that are perfect for older children who are looking for something more interactive.
Website: click here for the Toyworld website
Things to do NEAR Noosa on a rainy day
Right, so if you have exhausted all the local rainy day activities, of none of the above *float your boat* we have found some great ideas a little further afield.
Visit Sea Life (formerly Underwater World) at Mooloolaba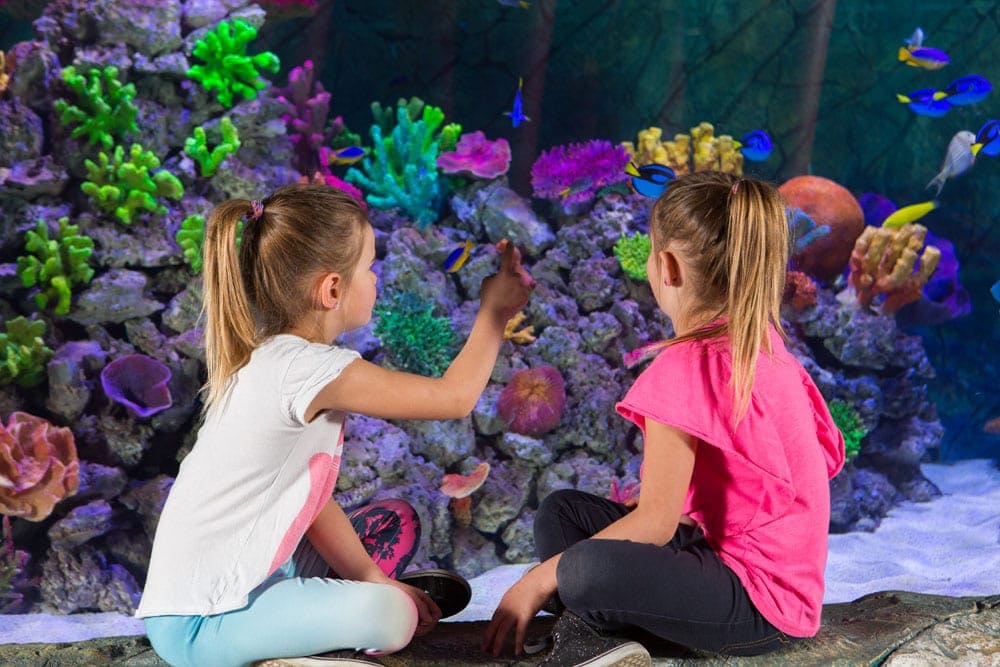 Sea Life is a short drive south from Noosa to Mooloolaba and well worth the trip. It's long been one of Australia's family favourite destinations and remains just as magical now as you remember from your own childhood. There is an indoor play area, seal feeding, a cafe, gift shops and all the beautiful sea creatures you could possible imagine.
Address: Parkyn Parade, Mooloolaba
Website: Sea Life Sunshine Coast
Roller Skating at Caloundra
Head to Caloundra and get your skates on! What a great indoor activity and a cool thing to do in Noosa on a rainy day. Skating burns off energy, brings back memories and is just a raucously good time for young and old. Head to the Caloundra Rollerdrome for a great energy burner on a rainy day.
We reviewed the Rollerdrome here.
Address: 19 Caloundra Rd, Caloundra West QLD 4551
Phone: (07) 5491 4255
Website: Caloundra Rollerdrome
Sunshine Castle, Bli Bli
One of our writers recently went to Sunshine Castle – you can read her review here! It looks like a fabulous place to spend a good solid day forgetting the drizzle outside. Awesome choice of things to do in Noosa on a rainy day!
Address: 292-296 David Low Way, Bli Bli
Phone: (07) 5448 4477
Website: Click here.
Ginger Factory
The Ginger Factory also offers a variety of indoor activities that are perfect for a rainy day. The factory offers a range of experiences for visitors, including a tour of the factory to see how ginger is grown and processed, as well as a range of ginger-based products such as ginger beer, lollies, and preserves. They also have an interactive museum that tells the story of ginger production in the region.
Visitors can also take the (indoor) Overboard boat ride and enjoy the beautiful sights of the factory's gardens and waterways. They also have a restaurant and café which serves ginger-based dishes, desserts, and hot and cold drinks. The Ginger Factory is a great place to go when it is raining, as it provides a fun and educational indoor activity for visitors of all ages. We went there a while ago – check out our review here.
Address: 50 Pioneer Rd, Yandina
Website: Visit the Ginger Factory website here
Stay put and have fun in the hotel!
Finally, here's an idea, why not stay put in your hotel room. Read books, order room service, play in the games room, hit the resort gym. See if the concierge is offering any vacation activities. (If you used our Noosa accommodation guide, you'll definitely have family-friendly stuff to take advantage of!) Make the most of where you're staying and allow yourself breathing space to slow down and chill out!
What's your pick for things to do in Noosa on a rainy day? Got any further suggestions? Let us know in the comments! You can find more ideas for great days out across greater Brisbane here, whatever the weather!