Families Magazine – Brisbane Issue 47 Aug/Sep 2021 What is Open Today | Public Holiday in Brisbane?
Are you wondering what is open today in Brisbane and near you? Because it's always challenging to find something to do on public holidays with kids, we stepped in to help local families.
We've done the hard work for you and compiled an up to date list of what is open today, a comprehensive list of what is open on the public holidays in Brisbane, so you can keep them all busy and entertained. Enjoy!
What is Open New Year's Day 1st January 2021 in Brisbane?
Sciencentre, South Brisbane 9.30am – 4pm
Queensland Museum, South Brisbane 9.30am – 4pm
Queensland Gallery of Modern Art, South Brisbane – 10am – 5pm
The Workshops Rail Museum, Ipswich 9.30am – 4pm
Australia Zoo, Beerwah 9am – 5pm
Walkabout Creek Discovery Centre – The Gap 9.30am – 4.30pm
Lone Pine Koala Sanctuary, Fig Tree Pocket 9am – 5pm
Find out how to get discounted entry every day to Lone Pine – click here.
What is Open Australia Day – Jan 26th 2021 in Brisbane?
We always love to spend Australia Day on one of Brisbane's local beaches. You can find out more about them here.
What is Open today – Good Friday 2021 in Brisbane?
Note: Due to COVID-19 you may be required to book ahead.
Lone Pine Koala Sanctuary, Fig Tree Pocket 9am – 5pm
Australia Zoo, Beerwah 9am – 5pm
Walkabout Creek Discovery Centre – The Gap 9am – 4.15pm
What is Open Easter Sunday 2021 in Brisbane?
Note: Due to COVID-19 you may be required to book ahead.
What is Open today – Easter Monday 2021 for Families in Brisbane?
Note: Due to COVID-19 you may be required to book ahead.
What is Open ANZAC Day – 25th April 2021 in Brisbane?
Try these Anzac Day Activities for Kids
Note: Due to COVID-19 you may be required to book ahead.
What is Open ANZAC Day Public Holiday – 26th April 2021 in Brisbane?
Note: Due to COVID-19 you may be required to book ahead.
Sciencentre, South Brisbane 9.30am – 4pm
Queensland Museum, South Brisbane 9.30am – 4pm
Queensland Gallery of Modern Art, South Brisbane – 10am – 5pm
State Library of Queensland, South Bank – 10am – 5pm
Ipswich Art Gallery, Ipswich 10am – 5pm
Lone Pine Koala Sanctuary, Fig Tree Pocket 9am – 5pm
Australia Zoo, Beerwah 9am – 5pm
What is Open today – Labour Day – Monday 3rd May 2021 in Brisbane?
Read our Top 10 Things to Do this Labour Day Long Weekend here
Note: Due to COVID-19 you may be required to book ahead.
What is Open on the Brisbane Ekka Holiday 2021?
20 Things to do other than the EKKA public holiday in Brisbane
Note: Due to COVID-19 you may be required to book ahead.
Museum of Brisbane, Brisbane 10am – 5pm
Sciencentre, South Brisbane 9.30am – 4pm
Queensland Museum, South Brisbane 9.30am – 5pm
Queensland Gallery of Modern Art, South Brisbane – 10am – 5pm
State Library of Queensland, South Bank – 10am – 5pm
Ipswich Art Gallery, Ipswich 10am – 5pm
The Workshops Rail Museum, Ipswich 9.30am – 4pm
Lone Pine Koala Sanctuary, Fig Tree Pocket 9am – 5pm
Australia Zoo, Beerwah 9am – 5pm
Walkabout Creek Discovery Centre – The Gap 9am – 4.15pm
What is Open today – Queen's Birthday 4th October 2021 in Brisbane?
Update: Due to COVID-19, most venues now require you to pre-book a session to manage social distancing.
What is Open today – Christmas Day – Dec 25th 2021?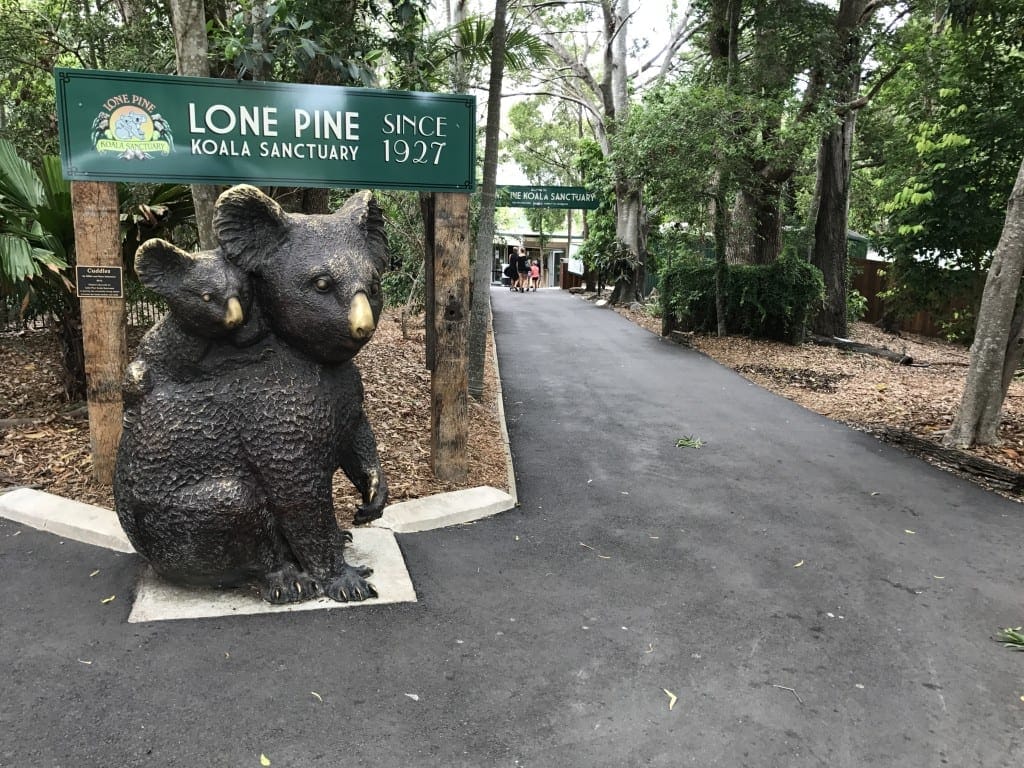 Click for the FULL list of 'What is Open on Christmas Day?'
Lone Pine Koala Sanctuary, Fig Tree Pocket. Find out how to get

discounted entry every day to Lone Pine

– click here.
What is Open on Boxing Day – Dec 26th 2021?
Find out how to get discounted entry every day to Lone Pine – click here.
So, if you were wondering 'what is open today?' we totally have the best list in town for families with kids. But did we miss any?? Let us know in the comments!
World Breastfeeding Week | Families Magazine Celebrates Your Family
World Breastfeeding Week returns from 1-7 August 2021! The goal of this celebration is to protect, advocate and celebrate the right to feed your baby on YOUR terms.
The World Breastfeeding Week (WBW) 2021 theme Breastfeeding: a shared responsibility aims to reflect how breastfeeding contributes to the survival, health and wellbeing of all.
World Breastfeeding Week 2021
Did you know…
9 in 10 mothers find some aspects of breastfeeding difficult..
90% cited issues with milk and sore nipples as the most common problems.
The most popular point of call for mums looking for pregnancy, newborn and baby advice is the maternal health nurse, midwife or doctor.
We hear about breastfeeding a lot in the news. There often seems to be some kind of 'scandal' where a woman DARES to feed in PUBLIC (gasp!). We hear about the pressure women often feel to feed 'perfectly' despite opposition from partners, family or the general public. We hear so much about the debate between breast and bottle advocates.
You know what we don't hear enough? Support for women and families, however they want to feed their babies, and passionate advocacy of their right to education and information.
Celebrate World Breast Feeding Week
In support of the idea of INFORMATION and EDUCATION, we've collated our breastfeeding resources together in one place for you to access.
Keep an eye on Facebook for local World Breast Feeding events in your area to be part of this growing community.
Show your support
What was your breastfeeding journey like? Did you feel supported or was your experience less than positive? If you're happy to share, we'd love to hear from you. Lots of other mothers might also appreciate your perspective! Let us know in the comments.
For more help and information about breastfeeding, visit Australian Breastfeeding Association.
We Show You Where to go Kayaking on the Sunshine Coast
Kayaking Sunshine Coast style, is a fun activity that the whole family can enjoy and a great way to explore some of the more unusual places on the Sunshine Coast. With wetlands, waterways and even sections of the sea at your disposal, there are some great locations in and around the Sunshine Coast ready for your adventure.
You don't even have to have your own kayak! Kayaking South East Queensland has been made easy with an abundance of kayaks available to be hired and there are even kayaking guided tours to get the most out of your experience.
Sunshine Coast kayaking (alternatively referred to as canoe hire Sunshine Coast) is where we focused our search on some of the popular and interesting experiences for you to enjoy.
Where can I kayak in Sunshine Coast?
Kayaking Sunshine Coast is available in numerous places, with the area being blessed with some beautiful locations. If you are a keen kayaker and already have your own equipment, some of the more popular locations to trial include the following:
The Maroochy River
The River has a trail that is approximately 30 km long and has a number of points along it where you can access the river. The river winds its way around locations such as George Best Park, Maroochy Wetlands Sanctuary and Mangrove Islands.
Currumindi Lake
This is a great beginners location and offers protection from the sun. It is only 6 kilometres in length and relatively peaceful. Featuring a mapped out canoe trail, walking tracks and ideal swimming conditions for small children, Currimundi Lake is a perfect family spot! Kayak under bridges and alongside bushland and rock pools for a scenic paddling adventure. The kids will love riding along the gentle currents and spotting fish while kayaking the day away.
Noosa Everglades
As the name suggests, this area is packed with wildlife – great for those who enjoy a bit of photography on their trip. The everglades are within tea-tree stained waters. This is a wonderful location if you enjoy bird-watching and enjoy gazing at animals in their habitat in a peaceful way. Definitely worth a try.
Read more about kayaking the Noosa Everglades with kids here.
Baroon Pocket Dam
This is a beautiful peaceful location between Maleny and Montville in the Sunshine Coast Hinterland. Plenty of birdlife around and no powercraft are allowed making it a great location to enjoy the peace and quiet.
Old Woman Island
Ideal for more confident paddlers, Old Woman Island is accessible off Marcoola on the Sunshine Coast. A hot spot for sighting dolphins, jellyfish and even turtles, Old Woman Island is a fun filled Sunshine Coast kayaking destination.
Bribie Island
Bribie Island kayaking is a great option for beginners – the smooth waters and small paddling distance between Golden Beach and Bribie Island make this a very family friendly day out. After exploring the coastline why not pull up on the shore for some fish and chips to refuel!
We love Bongaree Beach for swimming and kayaking!
Where can I hire a kayak on the Sunshine Coast?
Not everyone is a full time regular kayaker and many prefer to hire the equipment as a holiday activity to trial. Well no problem! Kayak hire Sunshine Coast is alive and well. There are a number of locations that you can hire kayaks and we have managed to find a few as a good place to start.
Kayak Tours Sunshine Coast is also an option if you prefer not to go it alone. The waterways can be a scary option if this is your first time, so why not try one of the many tours available within the area.
Kayak Noosa
Noosa Kayak experiences are plentiful at this location. With many options available to hire various types of kayak, paddleboards and even racing skis, this place can help you out. Rates are available on a daily basis or even hourly starting from as little as $20 per hour or $70 per day. The staff are very helpful and can assist with coaching if you need a little help. They can also help with tours.
The Noosa River provides the waterway to experience and you can either go it alone with self guided tours or they can come along with you and show you the way. Self guided tours start from $30 and include a map which shows you the route but also helps point out places of interest and things to look out for on your journey. This is a great way to get out and about in a very different yet fulfilling way with the family so give kayaking Noosa a try!
Address: The Boathouse Marina, 194 Gympie Terrace, Noosaville
Website: Kayak Noosa
Kanu Kapers, Noosa Everglades
Kayaking in Noosa doesn't get much better than a safari style activity within the everglades. With only two everglades systems in the whole World, we are very fortunate to have one on our doorstep within Noosa. It is a vast area with over 60 kms of waterways, plants, flora and fauna, wildlife in abundance, so why not get the family together and check it out. There are a number of guided tours in and around the everglades but why not hire a kayak and get out on the water to check this area out yourself!
Kanu Kapers offers half day tours to full day AND multiple day tours if you are keen on this type of activity and really want to immerse yourself in this environment. Kids are catered for and start from $95 (under 16), adults prices start from $155. This will include teaching you the basics and safety measures, the equipment and the tour itself. A great day out, for sure to be one that you will be talking about for years to come!
Address: 11 Toolara Street, Boreen Point, Noosa
Website: Kanu Kapers Australia
Sunshine Coast Kayak & SUP Hire, Currimundi Lake
Moving into a different area, Currimundi Lake is within Caloundra. It is a spectacularly beautiful location with sandy areas closeby to the water. Birdwatchers will love this location with plenty to see.
If you are looking to kayak hire Caloundra, this is a great location for the family to enjoy. The rates are very reasonable starting from $20 per hour, gift vouchers are also available. Suggested routes are provided and available from the website.
Address: Kitethrills, 1 Watson St, Currimundi
Website: Sunshine Coast Kayak & SUP Hire
Golden Beach Hire, Caloundra
Located close to Golden Beach, this location offers a wide choice of kayaks to hire and includes life jackets. Enjoying the crystal clear waters of the Pumicestone Passage nearby up to the Bribie Island National Park will provide you and the kids the possibility of spotting dolphins, turtles or kangaroos enroute.
You can stop at a nearby beach for a break along the route and then paddle back. This is a great way to spend the day with the family! Single kayaks start from $12 for the first hour and double kayaks $25 but many options are available.
Address: Gregory Street and Esplanade, Golden Beach, Caloundra
Website: Golden Beach Hire
Kayak Hire Sunshine Coast – Sunshine Coast Afloat, Mooloolaba
Kayak hire Mooloolaba is also an option. Mooloolaba is a very pretty coastal suburb to explore. The beach offers a welcome break to the many shops and activities available within the area, but why not try hiring kayaks and doing a tour. This company provides numerous styles of tours, so if you fancy something a little different this would be worth a try.
The kayaking tours on offer range from fishing trips (in a kayak!), twilight options and even ones that include a lunch stop. Children will, no doubt, enjoy the activities but if you are a family that likes to go it alone, you can also hire kayaks and self guide yourselves along the waterways nearby for as little as $25.
Address: 2 / 209 Brisbane Road, Mooloolaba
Website: Sunshine Coast Afloat
Epic Ocean Adventures, Noosa
Sea kayaking Sunshine Coast anyone? This really is the ultimate adventure and gets you right into the middle of the action. Getting out into the ocean and having a real opportunity to mingle with the dolphins is an experience never to forget.
This would be something to enjoy with the older members of the family (younger members may find this a little tough with the tide), however if you are looking for a memorable experience, this one is for you. Kayaking Sunshine Coast, really does demonstrate a different way of viewing this beautiful region. Double Island Point is renowned as a picturesque region of the Sunshine Coast and this is where the tour takes you. Why not get in touch today!
Website: Epic Ocean Adventures Noosa
Kayaking Sunshine Coast options
Kayaking is a great family friendly activity and a fantastic way to see and enjoy all that the Sunshine Coast region has to offer!
Did you find one to suit you? Or did we miss your favourite? Let us know in comments!
National Science Week | Get Serious About Science With Your Family!
National Science Week is here again! The 2021 celebration of all things STEM runs from 14th – 22nd August and they're set to ROCK. YOUR. KIDS. WORLDS! This year's theme is Food: Different by Design. Sounds cool! The theme honours the United Nations International Year of Fruits and Vegetables and the International Year of Creative Economy for Sustainable Development.
Public Events for National Science Week
Whilst many schools and educational institutions will be running their own events for Science Week, there are lots of activities that children can learn about online before trying at home, such as:
Mineral art
Tempering chocolate
Colour change cocktails
Rocket fuel experiment
Make your own hand sanitiser
Beautiful bath bombs
You can find more details for these and other great National Science Week experiences, and more, at this link.
Bring National Science Week to your house!
We all know about the benefits of engaging kids EARLY in science, technology, engineering and maths (STEM) engagement. It can spark a love of learning, engineering and maths (STEM) engagement that will have positive impacts on your children for years to come. Who knows – the next Alfred Einstein or Marie Curie could be living under your roof RIGHT NOW!
If you've got pre-school aged kids, if you're homeschooling or if you're looking for some great science based activities to run over the school holidays then you're in the right place!
Here are some pre-prepared scientific experiments we've already tested! Follow the links to a run down of instructions, resources and activities suggestions.
We've gone MAD in our Families Magazine science lab and cooked up 10 awesomely fun dry ice experiments that you can do with kids in your own house! (Don't worry – we go through all the safety requirements first).
These dry ice science experiments will appeal to kids from teeny tots to too-cool teens so make sure you check them out.
This experiment is great for learning about primary colours and the properties of water. It's also really pretty!
Fantastic for little ones. List of resources is pretty easy to come by and mess is limited! You can find it here.
We love this collection of basic experiments. Here, your kids will learn about:
How seeds grow (sustainability)
Density and buoyancy (basic physics)
Acids and bases (basic chemistry)
All before they've hit prep! Score! Find out how to grow your new housemates here.
Water play is always a huge hit with babies and toddlers and this is one of our favourite science-based activities that you can do at home. Find this water play table here.
Our detailed post contains everything you'll need as well as a cool video overview. (How sciencey!) Get those little minds working overtime with a great hands-on science activity to celebrate National Science Week.
Another cool thing about getting little minds engaged with science? It generally leads to a pretty decent nap!
This is for the slightly older age group (pre-school to junior primary) so a great resource for homeschoolers or for school holidays.
Here you'll find:
Fireworks in a jar!
A real working volcano!
Bridge building activities!
National Science Week – Get involved!
There are HEAPS of activities happening in South East Queensland to celebrate NATIONAL SCIENCE WEEK. Make sure you keep your ear to the ground, your eyes on the microscope and your data tabled into a neat graph. Science ahoy!
WIN One of 3 Sets of Kids Games from Crown & Andrews and Goliath Games!
There is heaps of fun to be had with these great kids games from Crown & Andrews and Goliath Games, and you could win one of three sets we have up for grabs!
Windy Knickers
Don't let Granny get her knickers in a twist! Can you help Granny put out her washing? Roll the dice… if it's a sunny day, hang your washing on the line. Roll a cloud and you must miss a go. Roll a rain cloud and you have to take your washing in. Roll a storm and the washing line spins in the tornado and granny loses her clothes! Can you be the first to hang out all of your washing to win?
Suitable for 2-4 players, aged 4+. SRP $25, KMart exclusive.
Burping Bobby
Bobby loves stinky food! Feed him, but watch out – you never know when he's going to BUUUURRRRP! Real lights and steam will burst from his mouth
when he burps! The player with the most points after Bobby burps wins.
Suitable for 2-4 players, aged 4+. SRP $39.99, available at leading retailers or buy here now.
Rattlesnake Jake
Rattlesnake Jake has stolen your gold! Watch out for his rattle, and carefully sneak the gold back. One wrong move… and he strikes! His ominous rattle builds the suspense for the ultimate jump! If Rattlesnake Jake strikes on your turn, you must return half of your nuggets to him. The player with the most gold when the last nugget has been taken wins the game.
Suitable for 2-4 players, aged 4+. SRP $39.99, available at leading retailers.
Pop the Pig
Who's going to Pop The Pig? Roll the die to see which coloured hamburger to select, choose a burger and turn it over to reveal the number. Then, put the
burger into Pig's mouth and pump Pig's head the number of times as shown on the burger. Then it's the next players turn. The more you pump, the more
his belly grows until . . . POP! Children will love the suspense as they watch his belly grow; the player who makes his belly burst loses the game. Children can quickly reset this pig game with one pump of the pig's head and experience consistent belly busting game-play each and every time! Pop the Pig provides hours of fun and is completely kid powered (no batteries needed). For added convenience, all pieces can be stored inside the pig.
For 2 players, aged 4+. SRP $39.99, available at leading retailers or buy here now.
Win all 4 kids games!
We have three sets of all four games to give away, valued at $145! Entries close September 30, 2021. Entry is via the Rafflecopter form below.
6 Meal Planning Tips For Busy Families
With both parents working in many families these days, things can get pretty hectic during the week. Sometimes, this would mean other household chores are compromised such as preparing and cooking food. Mums and dads might be too tired to prepare healthy, home-cooked meals, especially during weeknights.
Fortunately, you can still whip up delicious and healthy food for your family with the right strategy. Meal planning is a tactic that parents utilise to offset time scarcity and improve the diet and food quality of their families. It allows you to keep track of you and your kids' nutrition while ensuring that there's food variety.
Planning and preparing your meals ahead can seem daunting for first-timers, but it doesn't have to be stressful. Here are some tips that can help you:
Take small steps
When you decide to go for this strategy, you don't necessarily have to change up your entire dining routine. You can take small steps, like focusing on making either breakfast, lunch, or dinner ahead. This way, you don't give yourself undue stress and demotivation to push through with meal planning.
Plus, it doesn't even have to be all breakfasts, lunches, or dinners as well. You can start by doing meal prep for two or three meals a week first.
Maximise tools
You can find lots of valuable products and resources online that can make meal planning more straightforward. It just takes a bit of research to find the ones that will fit your family's needs and preferences.
To help you get started, these are some tools that you can maximise for your meal prep:
Menu templates – There are plenty of free menu templates that you can download online. They can come in daily, weekly, or monthly formats so you can choose what style you're most comfortable with.
Meal subscription services – Providers like EveryPlate aim to make meal planning more convenient by providing easy recipes and meal kits with pre-portioned ingredients. You can customize the packages based on the number of people in your family and how many meals per week you want to use their service.
Single-portion containers – If you're planning to make meals ahead, you ought to invest in single-portion food containers. These are particularly useful for lunches that your partner or kids can just take from the fridge right before they go to school or work.
Determine your go-to dishes
You may already have a list of your favourite recipes or go-to dishes that you can whip out when you're pressed for time. You can dive right into this strategy by starting with those meals and keeping them in rotation for the first few days or weeks.
These recipes can also serve as your plan B when, for some reason or another, you can't cook the dish that's on your primary meal plan. By the way, keeping something familiar is one of the best ways to handle a kid who undereats by allowing you to incorporate healthy whole foods into their diet.
Make meal prep time your family's quality time
You may be dreading the thought of meal planning and prepping taking away a significant portion of your family quality time. After all, you'll most likely have to make the plan and meals during the weekend, which may be the only period that you can spend time with your partner and kids.
Hit two birds with one stone by letting your family join you in choosing which meals to cook for the week. Their insights can make it easier to find recipes, and you'll be sure that they'll enjoy the dishes since these are their suggestions. You can also let your kids cut the carrots, beans, or other greens, under your or your partner's watchful eyes, of course.
Stock your pantry well
Variety is one of the benefits of meal planning. Having a well-stocked pantry can help you create different dishes from staples such as flour, oil, grains, beans, garlic, onions, salt, pepper, and other spices. These ingredients are typically used in several recipes, so you can be sure that you have several options from these pantry regulars.
Persevere until you get the hang of it
It can take some adjusting right at the start of your meal planning journey, especially with time and resource management. Nonetheless, you should press on until you master this technique since the rewards you reap are well worth it.
Conclusion
Meal planning is a viable strategy for busy families since it gives you one less thing to worry about during the week. Thinking about what to cook for every single meal can be stressful when you don't plan or prepare ahead. You can avoid all that trouble when you plan your dining routine.
10 Books For Toddlers | Have You Read All the Classics?
It's never too soon to encourage a love of books and reading in your little ones. Sharing these books for toddlers is a great way to spend quality time together, settle them at bedtime and develop early literacy. Anyone of these classic toddler books will hold a special place in their memory for life.
The best books for toddlers combine inviting illustrations with a clear message and some great rhyming or creative language to fire the imagination. Here are 10 of the best-loved picture books for young children. Look out for them in your local library, or start building your toddler's book collection today!
The Very Hungry Caterpillar by Eric Carle
First published in 1969, this colourful classic has been a one of the favourite books for toddlers for generations. With simple, repetitive wording and unique cut-out illustrations, your child can learn about the caterpillar life cycle and develop language skills as they go. A sturdy board book version is best to withstand exploring fingers.
Click here to buy The Very Hungry Caterpillar
Possum Magic by Mem Fox
A mystical possum, Grandma Poss, makes her darling grandchild invisible to keep her safe from the dangers of the bush. The only way to break the spell is to travel Australia enjoying tasty treats in each new city. An Australian classic, this book is also available in board book versions and a variety of spin-offs including a beautiful book of family-friendly Aussie recipes.
Click here to buy Possum Magic
Green Eggs And Ham by Dr Seuss
No bedroom library is complete without a book by Dr Seuss. There are plenty to choose from, but the humour and repetition in this story makes it especially popular with younger children. With typically quirky illustrations, the persistent Sam I Am tries to convince the narrator to try a food he does not like. The words of this book are so famous you're bound to hear them pop up in other places: Would you eat them in a box? Would you eat them with a fox? And the message about trying new things is ideal for fussy eaters.
Click here to buy Green Eggs And Ham
We're Going On A Bear Hunt by Michael Rosen
This popular contemporary classic invites children to participate in the action as a family goes out looking for bears. Packed with onomatopoeia, the sing-song nature of the wording is great for literacy development: note the splishy splashy river and the squelchy squerchy mud! Many kids will know this as a song enjoyed at kindys and playgroups, making the book version an instant favourite.
Click here to buy We're Going On A Bear Hunt
Hairy Maclary by Lynley Dodd
Hairy Maclary from Donaldson's Dairy is the mischievous star of over twenty animal adventure tales. Unlike many children's books about dogs and cats, Dodd's characters don't talk or wear twee little jackets; they chase bugs, snatch sausages and roll around in bushes, just like the pets you might have at home. Written entirely in rhyming verse and peppered with sophisticated words, these books are excellent for extending your child's vocabulary and speech skills.
Click here to buy Hairy Maclary
The Wrong Book by Nick Bland
Here we meet Nicholas Ickle whose book is being invaded by typical kids' book characters. First it's the pirates, then it's a queen – but all of them are in the wrong book! Nicholas' mood grows darker with each interloper, providing opportunities to talk about managing emotions like impatience and frustration. Nicholas learns that his book can't just be all about him – an important lesson for every toddler.
Click here to buy The Wrong Book
Mr McGee And The Perfect Nest by Pamela Allen
Mr McGee is a hapless 'everyman' sort of character who turns up in several titles by this celebrated New Zealand author. Once again, rhyming and repetition is featured, but several pages use only the sounds of rushing wind or squawking birds, and some illustrations are left to speak for themselves. Toddlers can be encouraged to make up their own words and sounds and explain what they think is happening in the humorous illustrations. This is great for cognitive development.
Click here to buy Mr McGee And The Perfect Nest
Home by Narelle Oliver
The story of Home may be a little advanced for toddlers, but the stunning images of Brisbane make this well worth exploring with your little one, especially if you're taking a trip into the CBD. Based on a true story, this is the tale of two peregrine falcons who escape their fire-ravaged bush home and build a nest on the ledge of an inner-city high-rise. As they adapt to the challenges of city life, we get a birds-eye view of Brisbane's landmarks.
Tiddalik The Frog – Traditional Story
The story of the greedy frog who drank the land dry is one of Australia's best known traditional Indigenous stories. It appears in many variations, retold by people from different communities, and is a great introduction to Indigenous Dreamtime tales. Look out for editions that include words in Indigenous languages or illustrations by community artists.
Click here to buy Tiddalik The Frog
Good Night, Me by Andrew Daddo and Emma Quay
Finally, always ensure your toddler's personal library includes a few good books about going to sleep! The cute orangutan in this sleepy story says goodnight to each different part of his body as he settles into bed. You can enjoy the illustrations with your tired toddler, or ask them to close their eyes and imagine saying goodnight to their own arms, legs and tummies as they drift off to dreamland.
Click here to buy Good Night, Me
Lara Cain Gray is a freelance writer and mum-of-three. She reviews books for all ages at her blog This Charming Mum and loves books for toddlers!
Consider a monthly picture book package delivered to your door!
Finding the best books to support your child's development can feel overwhelming. Especially, when you consider that how you read and play today could predict your child's schooling success for years to come. The good news is Little Birdie Books offer a a themed picture book package delivered every month to your child's home suitable for kids 3+.
Discover the impact of high quality books for toddlers and purposeful play. Each month your child will receive a age appropriate book, a reading guide prepared by qualified speech pathologists and a play activity to compliment the book.
Related toddler ideas:
EKKA Parking with Discount Codes | Where to Park at the EKKA Cheap!
If you are looking for the best places for EKKA parking, them this article is going to help!
Missing your showbags? Find out where to buy showbags online here.
EKKA 2021
If you are looking for cheap EKKA parking this year, we've got you covered!
We've teamed up with our friends at Secure Parking to offer Families Magazine readers and online followers a great deal for cheap EKKA parking! Save your hard earned dollars for dagwood dogs, fairy floss and strawberry ice-creams, not to mention all those rides and show bags!!
Is there parking at the EKKA?
No! The short answer is no, there is no parking onsite at the EKKA.
But there is plenty of parking nearby. So… we did a test run to check out the EKKA parking options and find out what was the best option for families to ensure that we reported back accurately. We parked at the Valley Metro car park as it is the closest Secure Parking option. We walked to the EKKA entry gates.
Here is what we found:
The walk from the Valley Metro car park to the EKKA
We made the short walk from the car park to the EKKA in around 9 minutes (the maps app says 12 minutes) and it was around 800 metres.
You DO need to cross St Paul's Terrace which can be busy. Keep a hold of those little hands and look both ways before crossing!
2021 EKKA Parking at Valley Metro (our choice)
Located at 52 Alfred Street, Fortitude Valley, approximately 5-10 minutes walk to Showgrounds.
Monday to Friday – DAY Parking – DON'T PAY $42 – BOOK NOW and pay just $30 (+$1 booking fee)

Monday to Friday –NIGHT Parking – $19 + $1 booking fee – entry from 3pm
Saturday, Sunday and Public Holiday – $25 + $1 booking fee
Terms & Conditions: All promotion codes are valid for booking online via Secure-a-Spot only. A booking fee of $1 will be applied for each Secure-a-Spot transaction.
2021 Cheap EKKA Parking at McWhirters Car Park
Located at 13 Warner Street, Fortitude Valley, approximately 8-12 minutes walk to Showgrounds.
Monday to Friday – DAY Parking – DON'T PAY $42 – BOOK NOW and pay just $25 (+$1 booking fee)
Monday to Friday –NIGHT Parking – $15 + $1 booking fee – entry from 3pm
Saturday, Sunday and Public Holiday – $15 + $1 booking fee
Terms & Conditions: All promotion codes are valid for booking online via Secure-a-Spot only. A booking fee of $1 will be applied for each Secure-a-Spot transaction.
2021 Cheap EKKA Parking at Chinatown Car Park
Entry via Duncan or Gipps Streets, Fortitude Valley. Approximately 10-15 minute walk from Showgrounds
Monday to Friday – DAY Parking – DON'T PAY $42 – BOOK NOW and pay just $25 (+$1 booking fee)
Monday to Friday –NIGHT Parking – $11 + $1 booking fee – entry from 3pm
Saturday, Sunday and Public Holiday – $15 + $1 booking fee
Terms & Conditions: All promotion codes are valid for booking online via Secure-a-Spot only. A booking fee of $1 will be applied for each Secure-a-Spot transaction.
Looking for CHEAPER Ekka entry and ride passes?
We've got a our own discount code for EKKA entry as well as the scoop on free and discounted food and rides – click here.
Choosing A Pocket Pet – Small Pets Big on Personality!
Introducing a pet into your family is a great way to teach kids about responsibility, care, and empathy, and there are many proven health benefits of owning a pet. But if you rent your home, live in an apartment, or haven't the time or space to meet the needs of a dog or cat, then you need a pocket pet!
A pocket pet is a small, reasonably low maintenance creatures full of personality. Take a look at our pocket pet guide to see which is right for your family.
Furry pets
Furry pets are always winners in the cute and cuddly department, with their soft fur, tiny paws and bright eyes. We recommend:
Guinea pigs
Guinea pigs are easy to handle and love to snuggle in for a cuddle whilst nibbling a tasty vegetarian treat. They can be kept indoors or out, but if kept mainly inside, give your guinea pig daily access to fresh grass within a safe enclosure in the garden, and if kept outside, make sure their hutch is safe from predators and extreme temperatures and includes somewhere for them to hide from threats. In cold or stormy weather, your little guinea pig friend would love to come inside to keep warm.
Guinea pigs are very friendly and will happily play with toys such as cardboard rolls or cat toys with bells. Your child can even teach their guinea pig friend tricks, which is a great way to bond!
Guinea pigs are herbivore and require a plant-based diet, supplemented by food pellets from a pet store. Always supply access to fresh clean water and a safe wooden chewing toy especially designed for rodents to help them keep their teeth in tip-top condition.
Find out more about how to care for your guinea pig here.
Pros: Relatively easy to handle and low maintenance.
Cons: Need quite a bit more space for exercise than you might expect. Susceptible to ticks and mites if kept outdoors.
Lifespan: 4-8 years
Social: Best kept in same-sex groups, minimum of two.
Rats
Rats make surprisingly good pets! They are sociable, intelligent, and love to interact with people. Anyone who has ever owned rats will tell you that they have heaps of personality, far removed from their somewhat gross and scary representation in books and on tv.
Male rats are bigger than females and perfect for those who want a laid-back snoozy kind of lap pet. Female rats are more energetic and inquisitive and will rush to greet you and come out of their cage to play. A rat will learn its name and come when called, and you can teach them lots of tricks.
Rats should always be kept indoors, and while they will happily play with you and socialise during the day, it's worth noting that they are naturally most active at dusk and dawn, which might be a deciding factor in considering which room they should live in!
Rats love a large, cluttered cage with lots of toys, cosy hammocks, and things to climb, hide, and forage for hidden food in.
Pros: Friendly, gentle, clean and intelligent.
Cons: Subject to respiratory infections and tumours requiring veterinary treatment.
Lifespan: 1-3 years.
Social: Best kept in small same-sex groups.
Mice
Mice are undeniably cute, but they're also very small and fast, so better suited to older children if they're going to be handled. Mice can be very entertaining and love lots of toys to play with, climb and chew.
Being tiny, mice are relatively cheap to own and feed. They require a secure well-ventilated cage (you don't want them escaping!) placed inside the home away from drafts and direct sunlight. Mice should be kept in pairs or small groups of the same sex. If buying male mice, make sure they are litter mates as they are territorial and will fight other male mice they are introduced to.
Pros: Low maintenance and low cost.
Cons: Love to chew and try to escape. Scent marking can be a smelly problem. Will breed rapidly if males and females are housed together.
Lifespan: 1-3 years
Social: Best kept in small same-sex groups.
Hairless pocket pet
Furry pets can trigger allergies in some people. If allergies are a concern for you, you can still own a tiny pocket pet with these hairless varieties!
Fish
Fish are a great choice for a starter pet, especially cold-water fish that require a less complicated tank set up. Even very small children can help with feeding (supervised!) and cleaning the tank, and fish are very soothing to watch.
Check out your local aquarium for advice on the right fish for you. Some fish are solo dwellers, like the beautiful bettas (fighting fish), while others, like goldfish species, prefer company. The number and type of fish you choose will determine the required tank size and set-up.
Pros: Low maintenance and very quiet.
Cons: Not a lot of scope for bonding and interaction. Can be difficult to transport if you move house.
Lifespan: Average 1-5 years, depending on species.
Social: Speak to staff at your local aquarium to determine the best social group for your preferred species of fish.
Hermit Crabs
Hermit crabs are not true crabs because they don't have a permanent shell. Instead, they inhabit the discarded shells of other molluscs and snails. They are also 'land crabs' spending much of their time out of water, but they do need constant access to salt water to maintain health, as well as fresh water for drinking. Your pet store will provide the right saline and purification supplements to add to your tap water.
Although relatively easy to care for, your hermit crabs will require the right environment to thrive. This means a good-sized tank kept in a temperature range of 24-27 degrees, at least 5cm depth of clean sand, a variety of spare shells of different shapes and sizes to grow and move into, a regular misting with a spray bottle to maintain humidity, driftwood type structures to climb (hermit crabs love to climb!), and lots of other crabs for company. You can have fun with your pocket pet hermit crabs by buying brightly painted shells, and creating obstacle courses for them.
Hermit crabs have quite individual personalities and are generally happy to be carefully handled.
Pros: Low maintenance, can be handled, hypo-allergenic.
Cons: Bigger crabs may attack smaller crabs.
Lifespan: Several months to several years.
Social: Keep in groups of similar sized crabs.
Axolotl
Also known as the Mexican walking fish, axoltls are the very cute larval stage of salamander. They are amphibian but prefer to spend most of their time in water, though they can be gently handled – infrequently – beneath the water's surface. They are best suited as pets for responsible older children and teenagers.
Axolotls require a cold-water tank about 60-90cm long with plants and gravel, positioned away from strong light as their eyes are quite sensitive. Pelleted food is available as a supplement, but axolotls do require live feeding and enjoy earthworms, small feeder fish, and insects, all of which should be purchased from a pet store to prevent introducing diseases.
Axolotls are quite long-lived, which is something you should be prepared for when making the commitment to owning one.
Pros: Unusual, placid, fairly hardy.
Cons: Medium maintenance. Can be difficult to transport if you move house. Might scare you by playing dead!
Lifespan: 12-20 years.
Social: Happy to live alone, or in pairs of similar sizes.
Feathered pets
Exotic birds make wonderfully entertaining and interactive pets, but they can be difficult to manage and are better suited to older children and teenagers.
Pet birds require a cage large enough to fly around in and perform acrobatics, with a variety of perches of different widths and textures to keep their feet healthy. Their diet consists of a specialised seed mix supplemented by fresh fruit and vegetables.
Finches and canaries
Finches and canaries are small birds that don't require a lot of direct human interaction. They're fairly easy to care for, content to remain in their cage, and will chirp and sing when happy. (Note: Only male canaries sing, and their song is quite beautiful!)
Pros: Easy to care for. Rarely bite.
Cons: Can be noisy and messy.
Lifespan: 5-10 years.
Social: Finches love company and are best kept in pairs or small groups. Canaries prefer to be alone.
Budgies and cockatiels
Budgies (also known as parakeets) and cockatiels are more gregarious and interactive. They love to socialise with their humans and will learn to whistle tunes and follow simple commands.
As members of the parrot family they like to climb, so a large cage with horizontal bars and wooden ladders is best. They are also very active and need toys like bells, balls and mirrors to keep them entertained. Budgies and cockatiels love time outside their cage to fly around and be with their humans.
Pros: Sociable, intelligent, and interactive.
Cons: Can be noisy and messy. Require a lot of attention.
Lifespan: Budgies up to 8 years, cockatiels up to 20 years.
Social: Happy to live alone (provided they get lots of attention from you!) or in groups.
Choosing the right small pocket pet for your child
When choosing a pocket pet for your child, consider your child's age and abilities. Small pets can be fragile and need to be handled with care. If scared or handled roughly they may nip or become stressed, so young children should always be supervised when interacting with their pets. Do thorough research on ALL the pros, cons, and care requirements before heading to the pet store.
Be prepared for the majority of care, including feeding and cleaning out enclosures, to fall to you as the adult. As your child grows and learns, they can gradually take on more of the responsibilities.
At Families Magazine we advocate responsible pet ownership, and just like big pets, small pets can require veterinary attention for illnesses, accidents, or health maintenance. Please consider your budget should a pet emergency arise before committing to the welfare of a family pet.
Thinking of adopting a pet? Click here!