Home
›
Leisure Attractions
Indoor Rock Climbing Brisbane for Kids and Teens! Get Your Rocks ON!
12/03/2017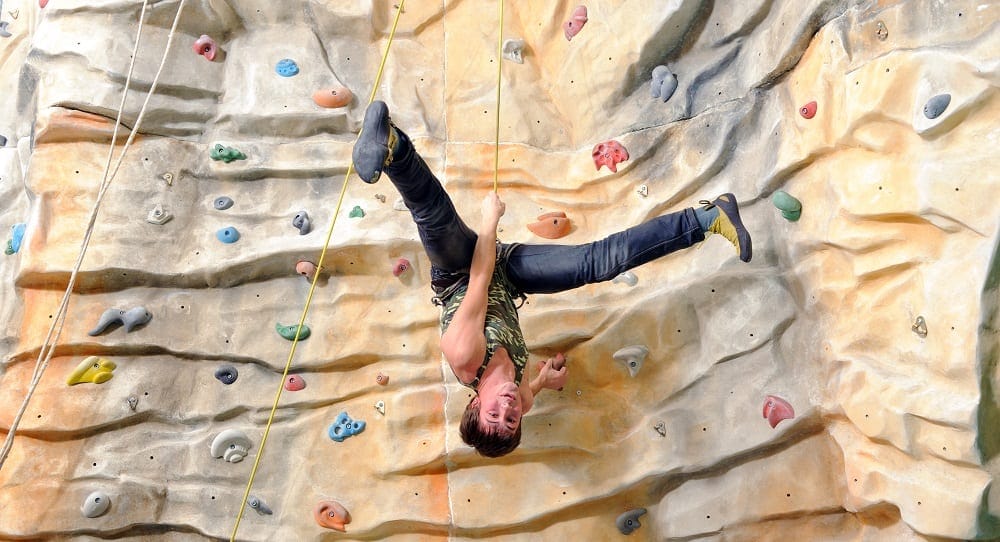 Teens and Kids Indoor Rock Climbing Brisbane
Indoor rock climbing Brisbane is the perfect way to physically and mentally tire out physically active children on a rainy day without creating a massive pile of extra washing. Not only is it a great way to help them spend some energy but it's also helping with the development of gross motor co-ordination, flexibility, strength and problems solving all whilst having fun. It's an ideal school holiday activity for teens and kids. There are great options for kids indoor rock climbing in Brisbane – check them out!
2/537 Kessels road Macgregor
Website: http://www.crankclimbing.com.au/
Children over the age of 14 can learn to climb without an adult, for those under 14, an adult is required to help hold the ropes. Children's parties available, minimum booking of 10 at $20 per head for two hours which includes harness hire. Shoe hire is extra. Parties for children under 14 years require one adult per two to three children. Email enquiries to [email protected]
224 Barry Parade, Fortitude Valley
Rocksports Shailer Park, Cnr Bryants Rd & Cornubia Park Drive, Shailer Park
Website: http://www.rocksports.com.au/contact-us/
The raw interior of an old brick warehouse consisting of a series of rooms, nooks and caves with cobweb bedecked timber beams is will appeal to adventurers big and small. This is DEFINITELY one of the best indoor rock climbing Brisbane venues! Rock climbing birthday parties available. Starts at $17 with extra for hire of shoes, chalk bag etc. Children need someone over the age of 13 years to hold the rope. Locker hire available. No food or drinks for sale on the premises. Enquires call 07 3216 0462
Beenleigh PCYC
20-38 Alamein Street, Beenleigh
Website: http://pcyc.org.au/Beenleigh/
Indoor rock wall is available for children over 5 years Tuesday to Saturday each week. Cost is $10 per child for members. Enquires call: 07 3380 1777
Urban Climb
Unit 2 / 220 Montague Rd, West End
Website: https://www.urbanclimb.com.au/
Exciting child friendly and inspiring features include huge freestanding boulder, recently built cave and large 45 degree wall. Specialised children's programs available on Saturdays and Sundays where only school aged children climb. Cost is $18 per child plus a $5 one off registration fee. Shoe, harness and chalk bag hire are extra. Birthday parties are available at $20 per head which includes all equipment. Enquries call: 07 3844 2544
The Rock
61 Sandstone Place, Parkinson
Website: http://www.thespot.net.au/the-rock/
The Rock is the only fully air-conditioned indoor rock climbing venue in Australia with a mind boggling selection of colorful and exciting climbing walls. Membership for children under 12 is $99 for a full school term and includes unlimited access to the climbing walls with potential to join the Kids Squad competition climbing team. Casual climbing rate for children is $16 which includes harness hire. Birthday party packages are available starting at $17 per head. Enquiries call: 07 3809 4100
Do your kids love indoor rock climbing? We're keen to hear from parents in Brisbane!  Tell us more about your experiences taking your teen or kid indoor rock climbing Brisbane style.
Looking for other activities for kids and teens?
School holiday activities for teens
Kid-friendly cinemas in Brisbane
Activities for kids with special needs