Gold Coast Christmas Lights Bus Tour
15/01/2022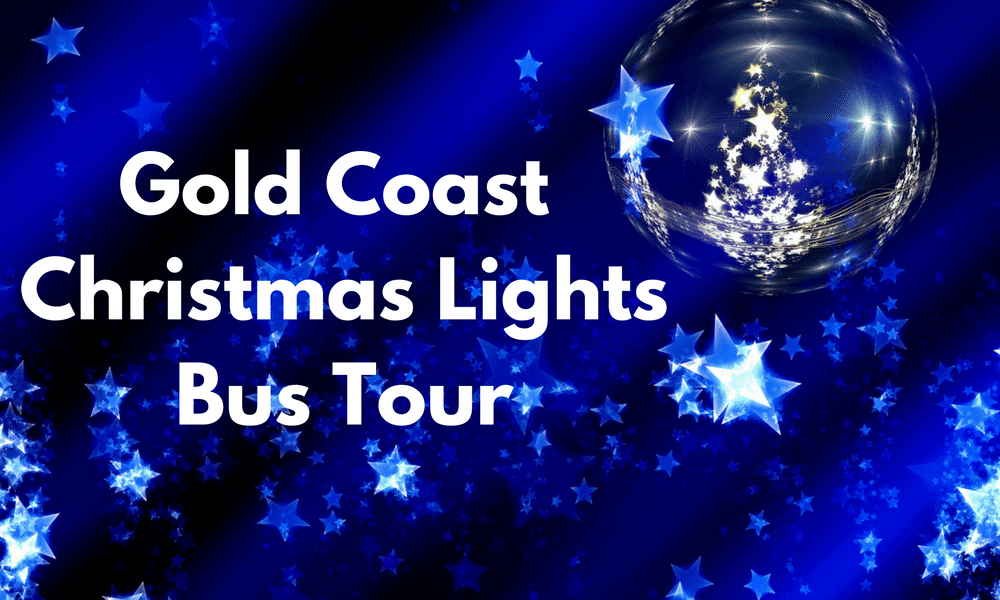 Looking for an easy way to see the Christmas lights this year? Why not consider a Gold Coast Christmas Lights bus tour!?

If you would like to add your Gold Coast bus tour to our list, please email Molly – molly@FamiliesMagazine.com.au
2022 Christmas bus light tours information
There is nothing more magical than the yearly tradition of driving around the neighbourhood looking at Christmas lights. A Gold Coast Christmas Lights Bus Tour is the perfect way to experience seeing all the best Christmas lights displays.
Why choose a Gold Coast Christmas lights bus tour?
While it is fun driving around the neighbourhood trying to find all the best Christmas lights displays, it can be a bit of a hassle. Especially as it is such a popular Christmas tradition! If you choose to drive you'll have to navigate around all the other cars and people trying to enjoy the dazzling light displays.
By booking a tour all you need to do is sit back, relax, and enjoy while someone else takes care of the driving, planning, and navigating. So you can just focus on making amazing Christmas memories with your family.
> Check out our list of Gold Coast Christmas Lights Including Downloadable Map
The following events are yet to be confirmed for 2022
Cross Country Tours Christmas Lights Tour
Cross Country Tours isn't running a traditional bus tour tour this year, instead a canal cruise. Enjoy an early dinner at a local Tavern before boarding for your cruise from Runaway Bay. Take in the beautiful sunset on the Broadwater before heading back to explore the Runway Bay Canals and view the displays of Christmas lights. Fare includes dinner and Christmas lights cruise. The tour runs on 14 December on prices start from $101.
Where and when is the Christmas lights bus tour?
In previous years, Murrays Coaches ran bus tours to view the City of Gold Coast Christmas Lights Competition entrant's homes every evening. The tours were split into North and South due to the popularity of the competition locations across the city.
If you have small children it's a good idea to bring their pyjamas as it is a bit of a late night. Even if they manage to stay awake staring out the window in amazement at all the light displays, chances are they'll be asleep in the car on the way back home!
What were the costs in previous years?
Booking Type
Fare Price
Fare Type
Online
$15.00

$12.00

$14.00

Adult

Senior/Pensioner/Concession

Children (2 – 14 years)

Phone/Counter
$19.00

$16.00

$14.00

Adult

Senior/Pensioner/Concession

Children (2 – 14 years)
Looking for more Christmas fun on the Gold Coast in 2022?
See our comprehensive list of Christmas activities on the Gold Coast here.
In the mood for Christmas shopping? Check out some of the Gold Coasts best Christmas Markets.
2 responses to "Gold Coast Christmas Lights Bus Tour"