Abbey Medieval Festival | Caboolture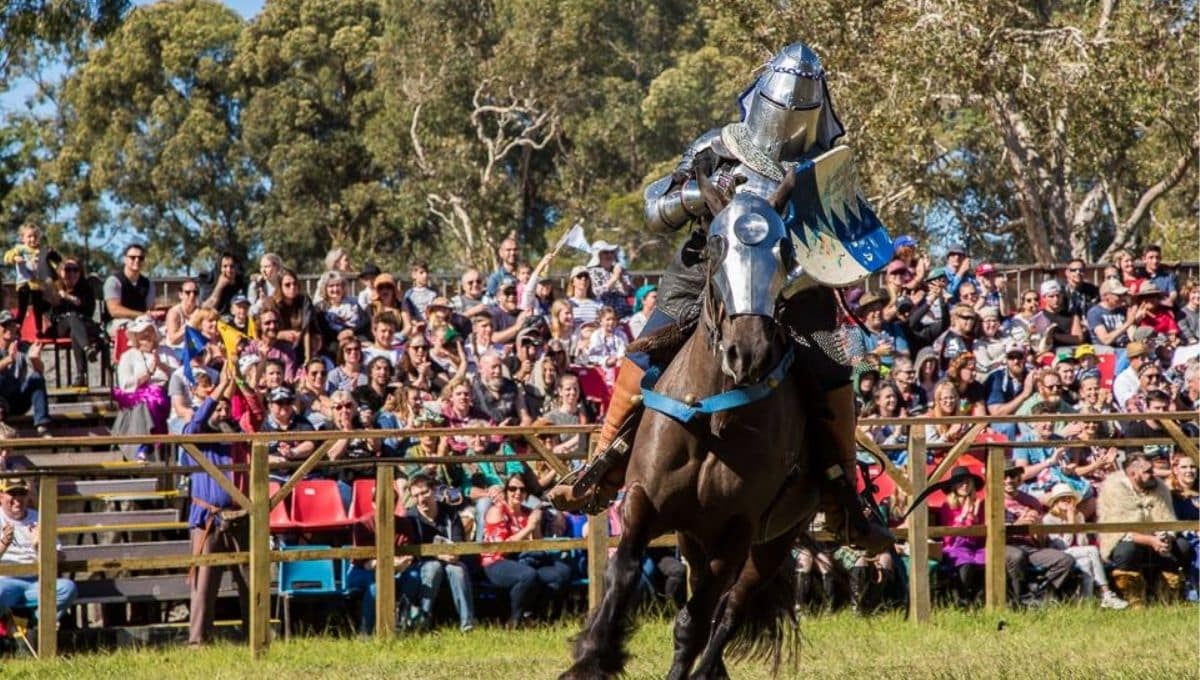 Prepare to return to Abbeystowe to celebrate and enjoy the pageantry, excitement, colour, sounds, and drama of the Middle Ages when The Abbey Medieval Festival returns on 8-9 July 2023.
Step back in time and witness the thrill of a joust as knights on their mighty steads charge down the list for honour and glory. There will be fighting displays, archery, and music played on strange instruments such as the hurdy-gurdy, medieval bagpipe, and shawm. As you explore the grounds at Abbeystowe you may come across fierce Vikings, Turkish oil wrestling, great war machines and powerful cannons.
There will be opportunities to learn about medieval farming, participate in dance workshops, see ancient crafts brought to life and smell the rich aroma of medieval cooking as it wafts through the air from the encampments of the many medieval reenactors.
For those who like a little mental stimulation, there will be presentations on aspects of medieval life at the pageant wagon.
The marketplace will once again be bustling with medieval merchants selling their wares. You can also visit the Stag Inn to enjoy a hot spicy Abbey Ale, Honey mead or cider and satisfy your hunger with an ever-popular venison pie. If this is not to your taste, there will be many merchants selling all manner of delicious medieval foods and sweet treats.
So save the date …. tell your friends …. stay tuned and we will keep you up-to-date with all the excitement and planning as we move towards The Abbey Medieval Festival 2023.