5 Things to Look For in a Good Long Day Care Setting
12/10/2016
Letting go of your child's hand on their first day of childcare can be a stressful and emotional situation all round. But, having done your research and knowing that you've found a good long day care and that it meets (and hopefully exceeds) childcare standards, means you can leave your little one knowing they're in safe hands.
So, what are the important elements to look for when first enrolling a child into a good long day care? Of course service cleanliness, a quality program, a well-maintained environment, a welcoming team and security should all be high on the list of essential standards. But what about finding a long day care setting that ensures your child is not just cared for but is a Happy Healthy Learner?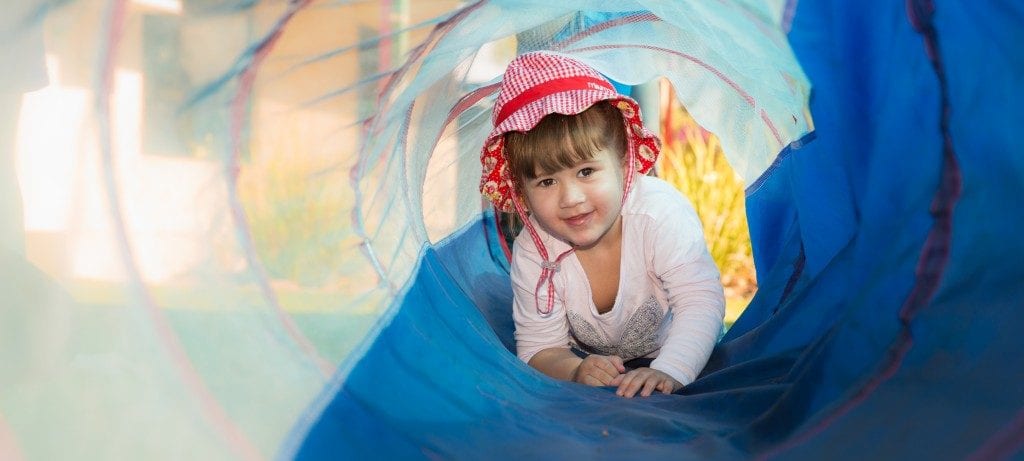 A childcare service needs to provide an environment that inspires learning early through inspiring hearts, developing minds and nurturing needs. Consider these five standards when researching a childcare for your child:
A united team
A workplace is only as effective as the people who work within it. The length of service of staff, not only in that business but also within the industry, will provide you with an idea of the level of experience your childcare has to offer. Positive and caring interaction with children is of the utmost importance and a united team of qualified and experienced educators creates an environment that ensures stability for both the child and the family. Happy healthy educators equal happy healthy learners!
Children's meals
If your childcare includes children's meals, ensure that you understand the process of how the menus plans are developed and how meals are prepared. A quality service will go through many steps before finalising a meal plan for their children, including analysing a meal's nutritional value, child's age and their dietary requirements. Ensuring little tummies are filled with the right foods means their minds are best-prepared to explore the world!
Inclusion programs
From languages and sport to music and drama, there are so many opportunities available to children to extend their learning. It is important to introduce them to new programs at an early age, developing their minds through different experiences. We know and appreciate the value of a quality program in a child's first five years and the positive impact of a second language for their future learning. Does your childcare offer these opportunities? And if they do, are they included in the daily fee or is this an extra expense?
Digital Communication platforms
The majority of families seeking childcare consist of working parents who are time poor. Through digital communication platforms, families are able to become a part of their child's day, even though they were not there in person. This allows for transparency on what is happening during the day, and provides a sense of inclusion and security for the parent(s).
Sustainable practices
What is embedded into the service to educate your child on the importance of sustainability? This should not only be reflected through the service philosophy, but in the environment as you walk through. Our children are our next generation so it is important that we are teaching them how they can look after our earth.
With these five considerations in mind, you are well on the way to choosing a great daycare setting that will make that first good-bye a tiny bit easier, safe in the knowledge that your most precious child is in an environment that will help them thrive as they learn and grow.
Childcare and Kindergarten is the start of preparing children for a future of learning. Sesame Lane, located in the Moreton Region with 14 long daycare settings encourages children to reach their full potential. Their goal is to inspire learning early by supporting children at every stage of their developmental journey.
Marnie Testa – General Manager, Operations Sesame Lane www.sesamelane.com.au